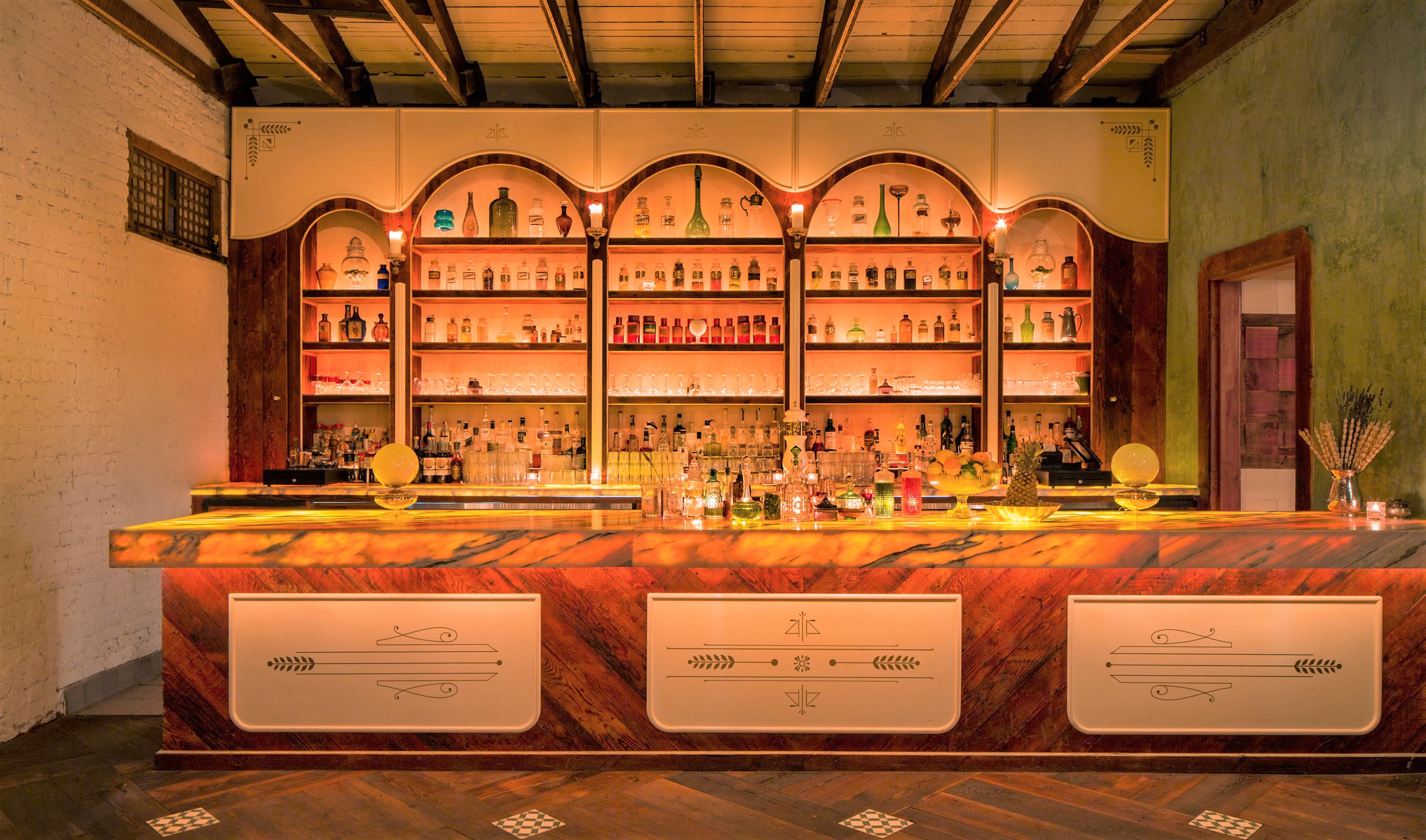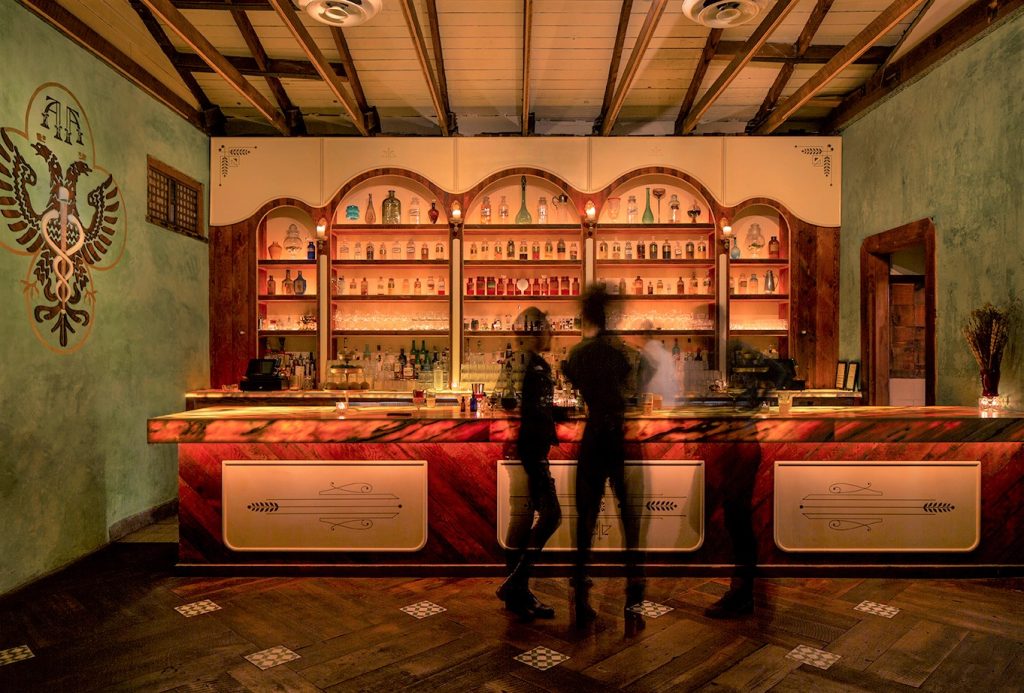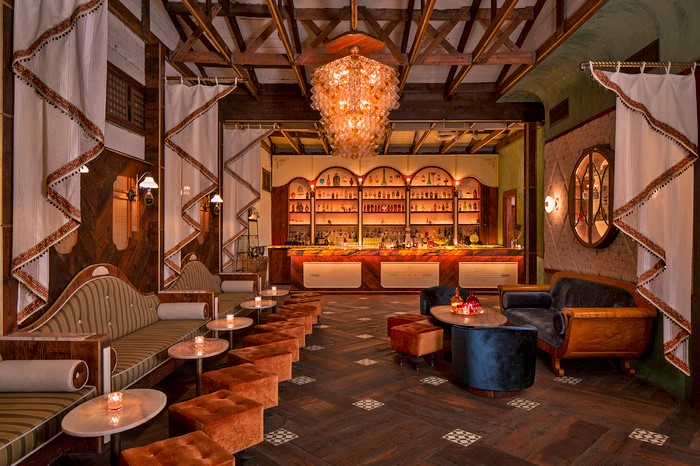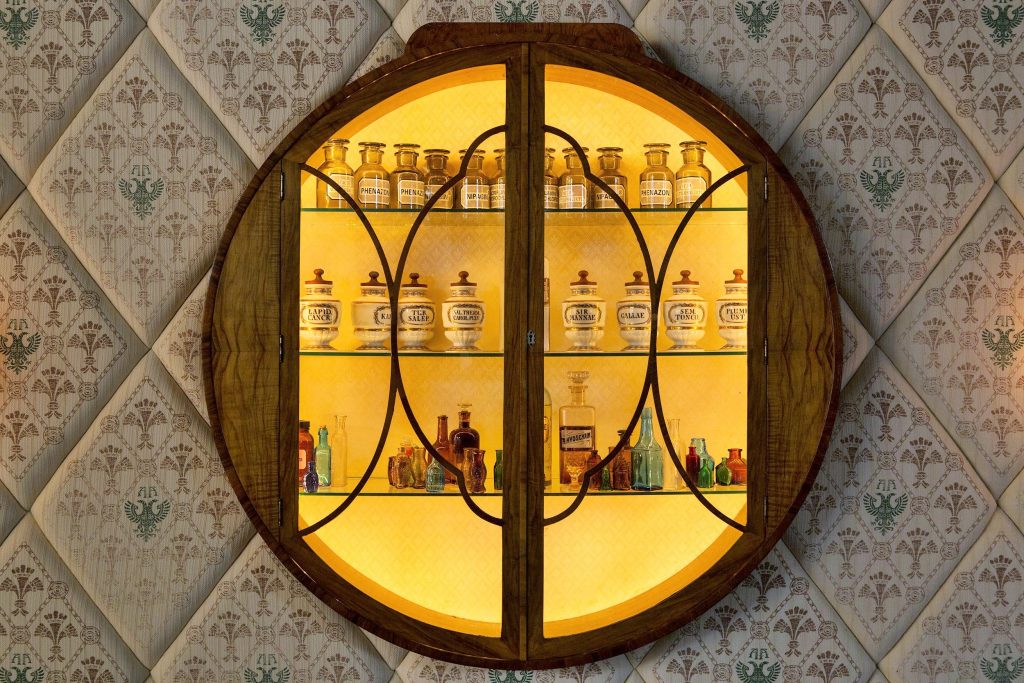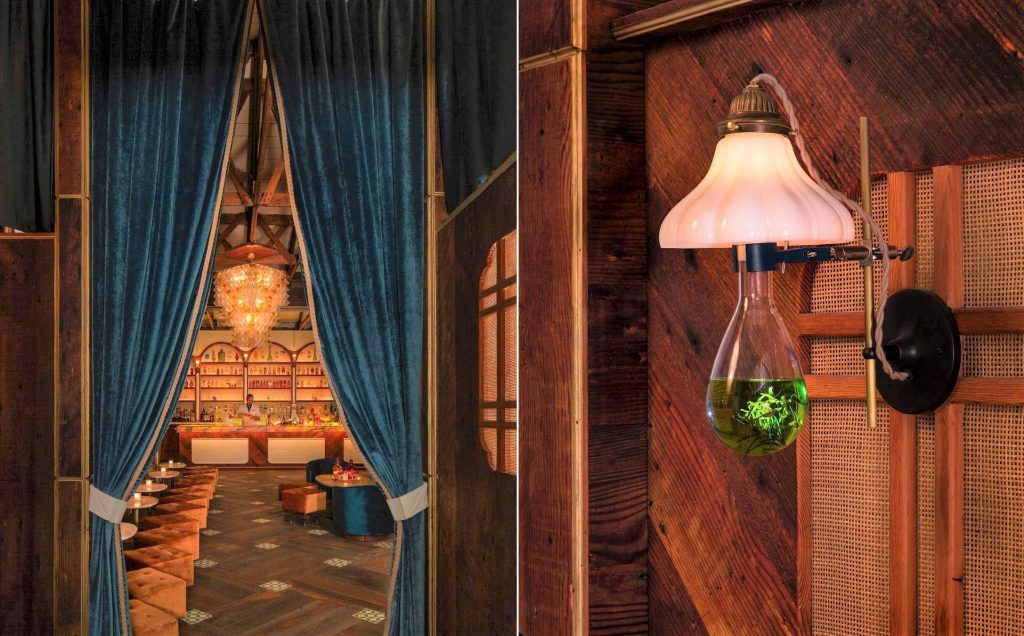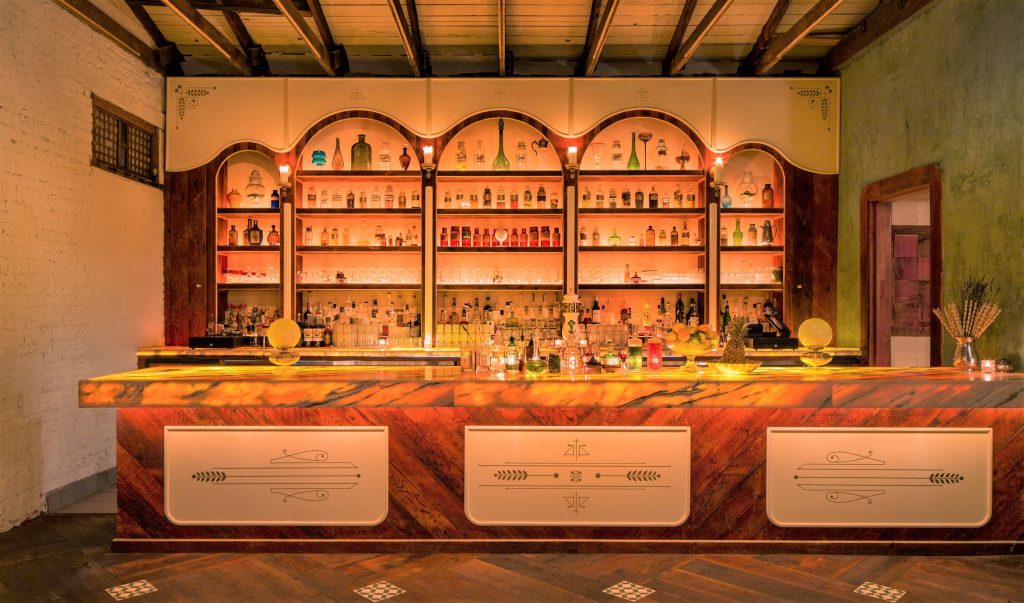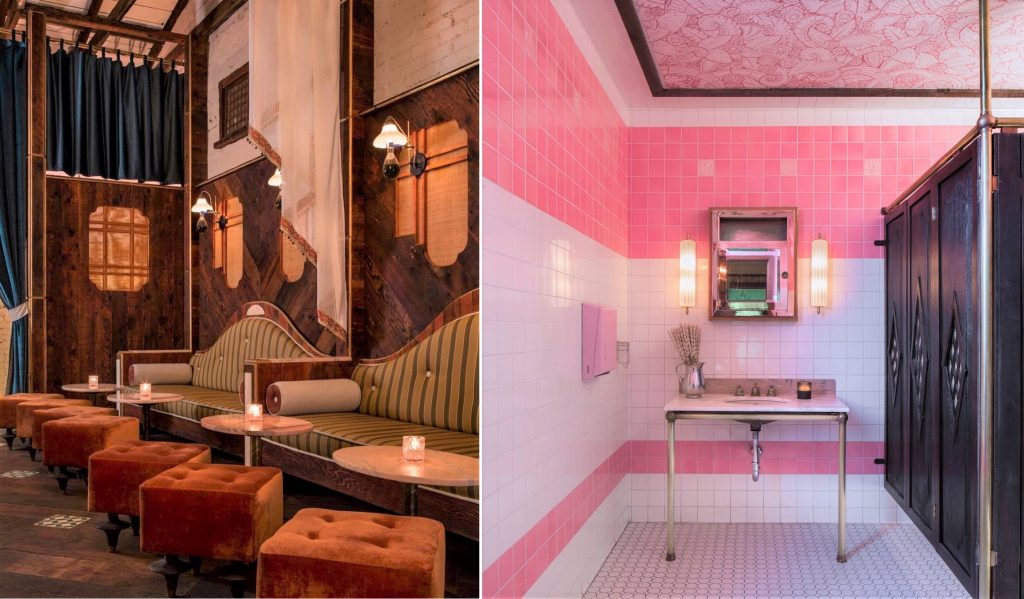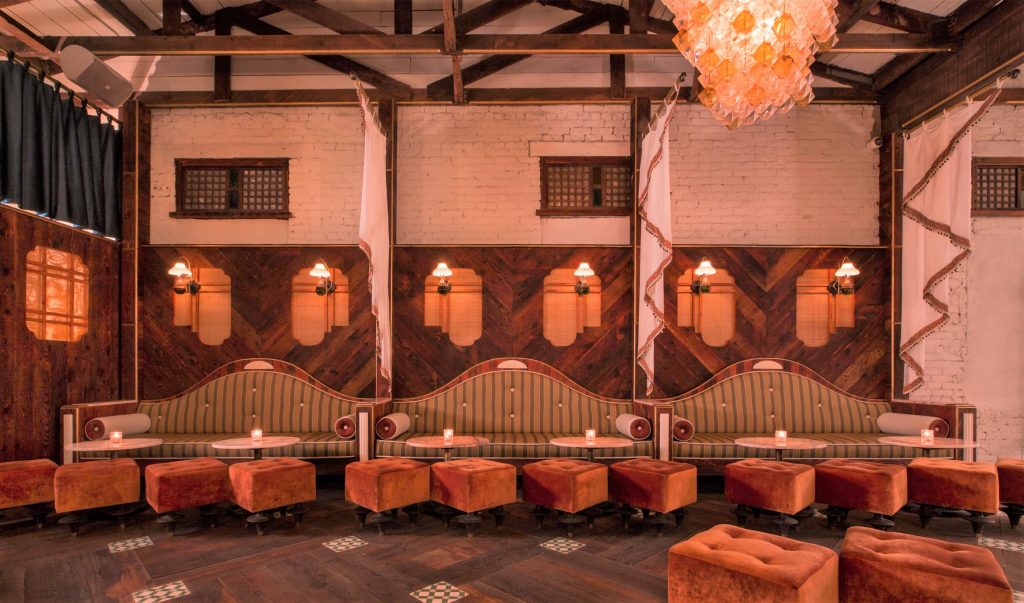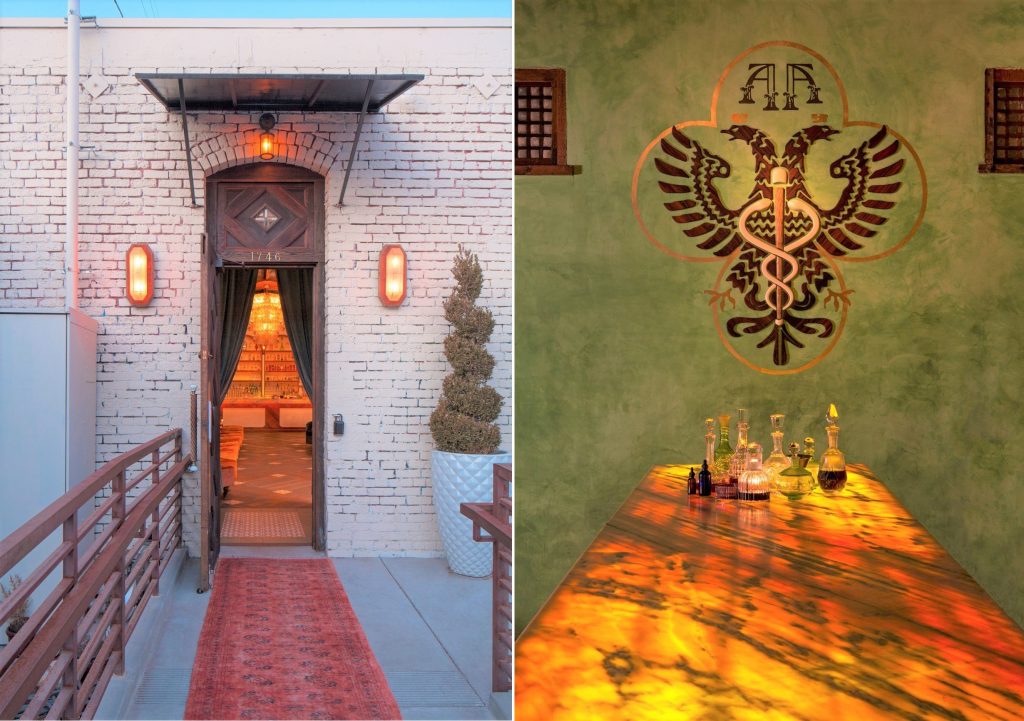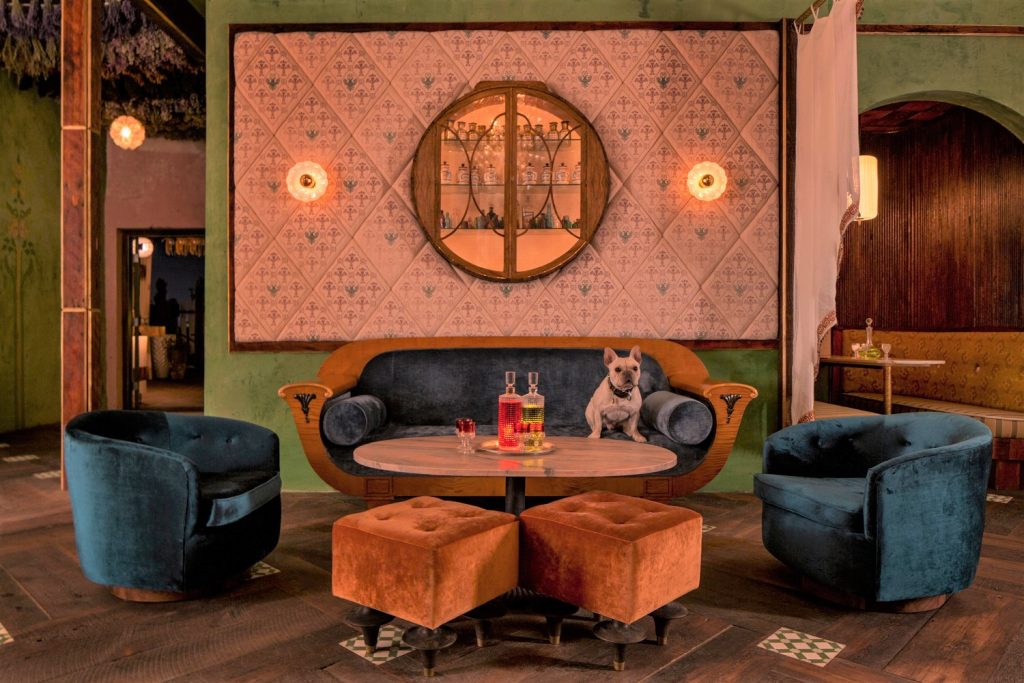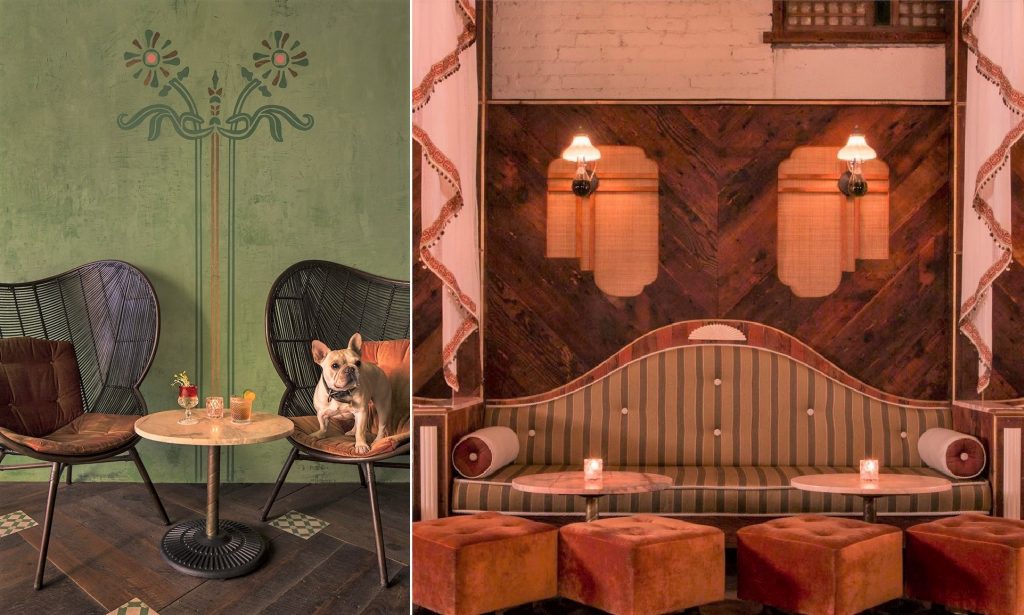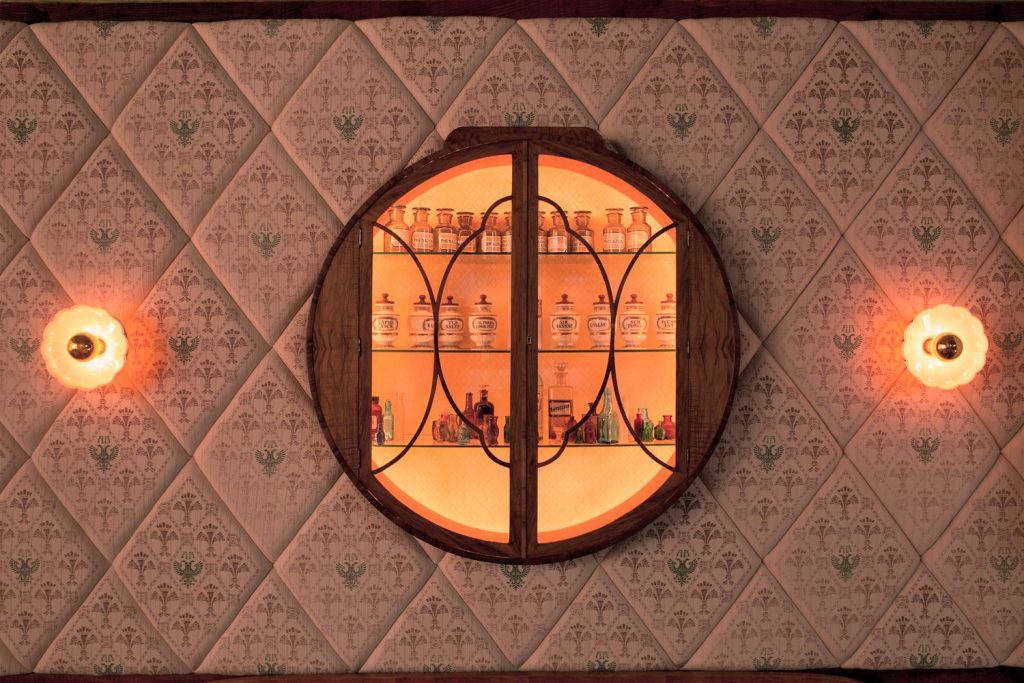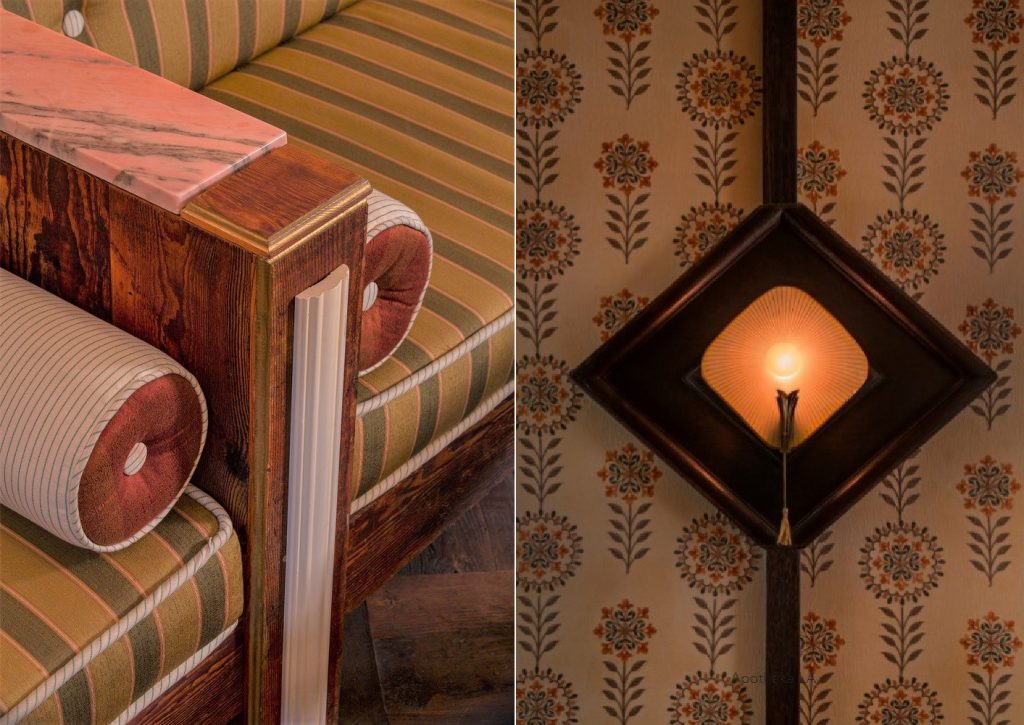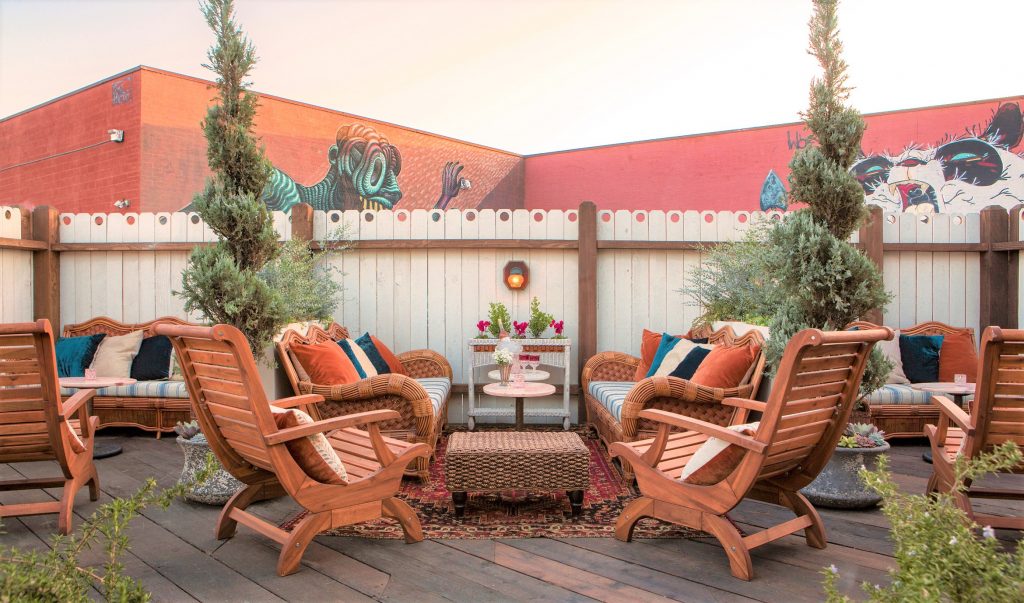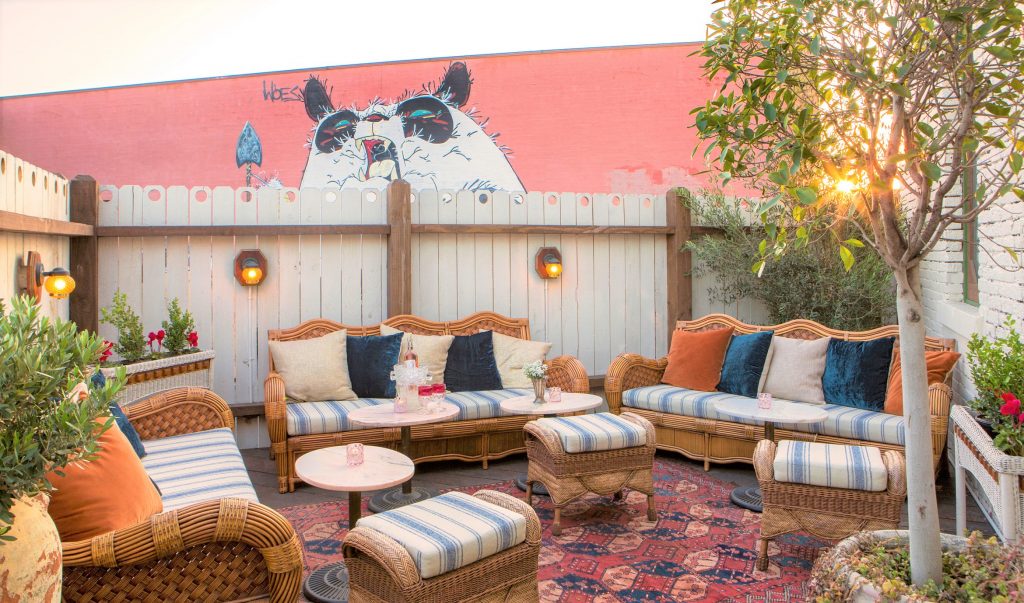 Photo credits: Art Gray Photography
Architects: Tier Creative Design
Apotheke
746 N Spring St, Los Angeles, CA 90012, Stati Uniti
Phone: +1 323-844-0717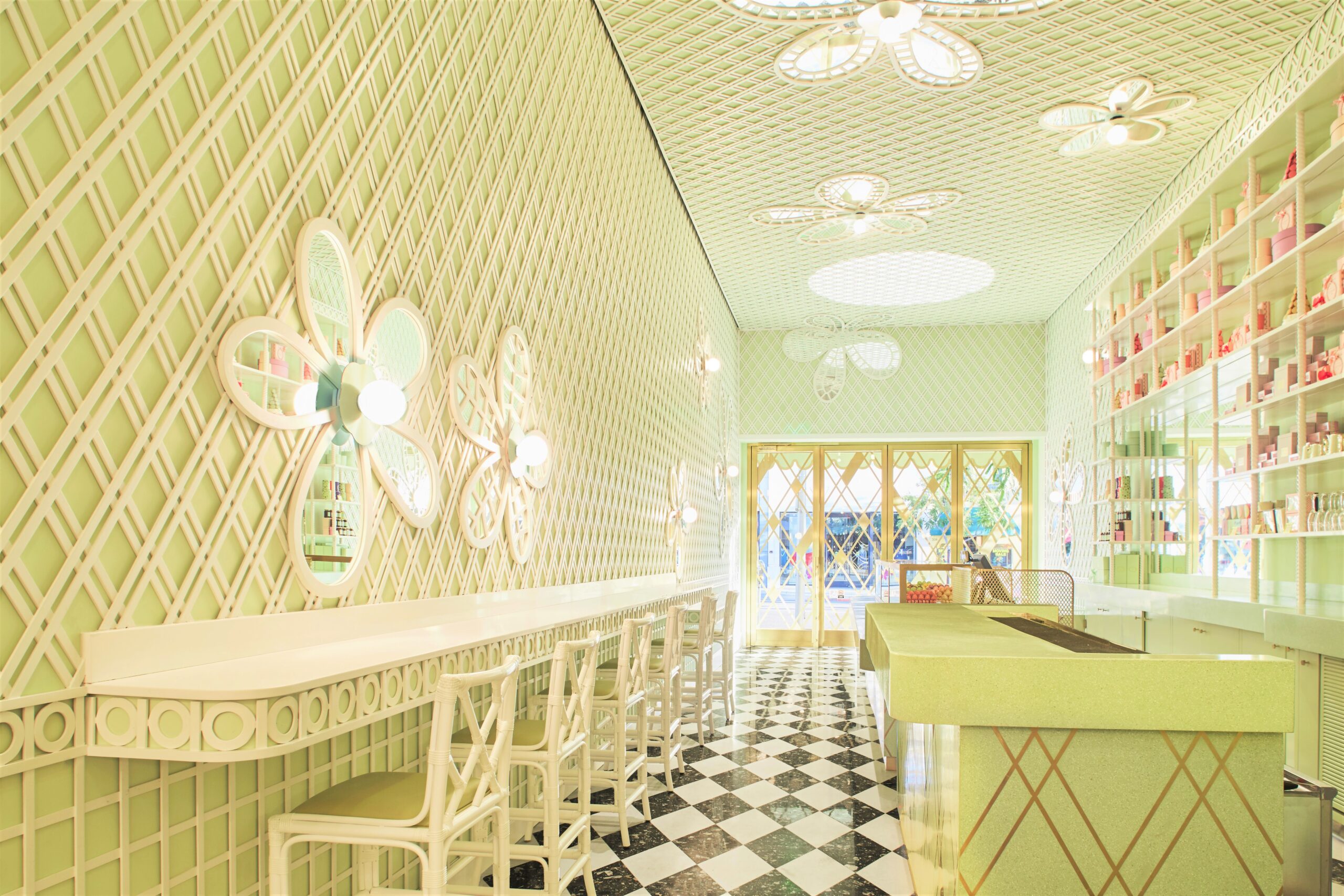 It's the story of a XXI Century Marie Antoniette who drags us into an oneiric experience in her "garden of delights".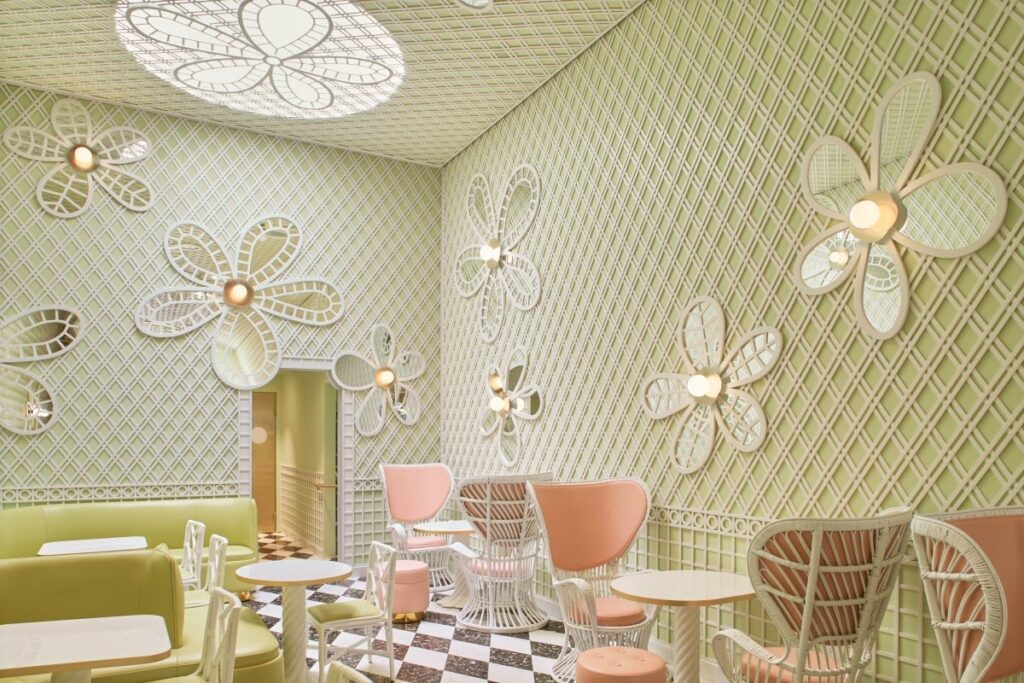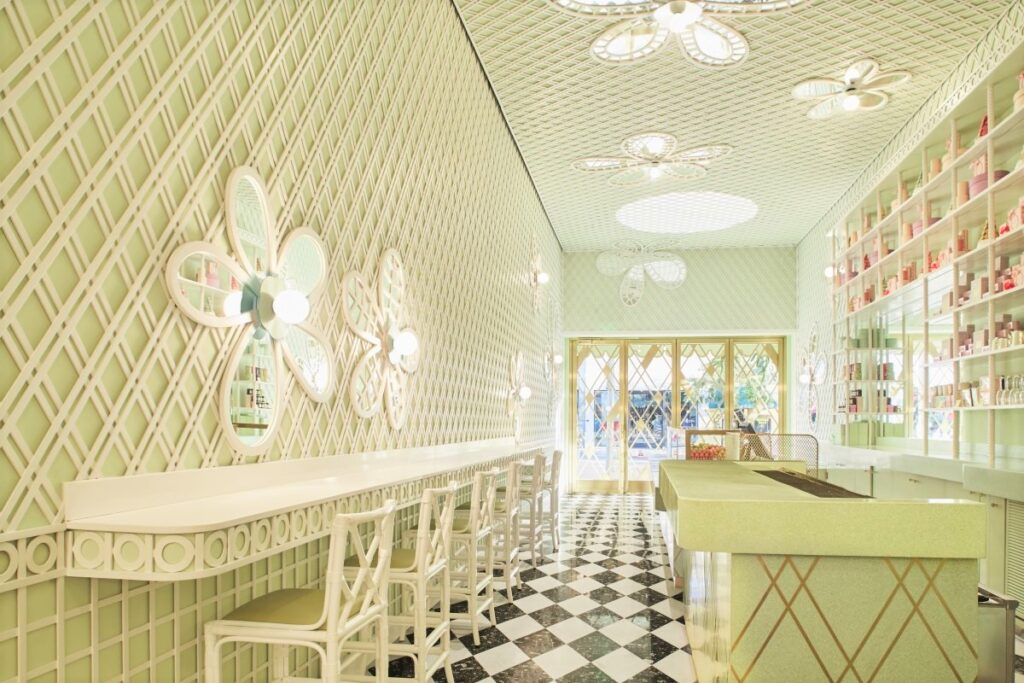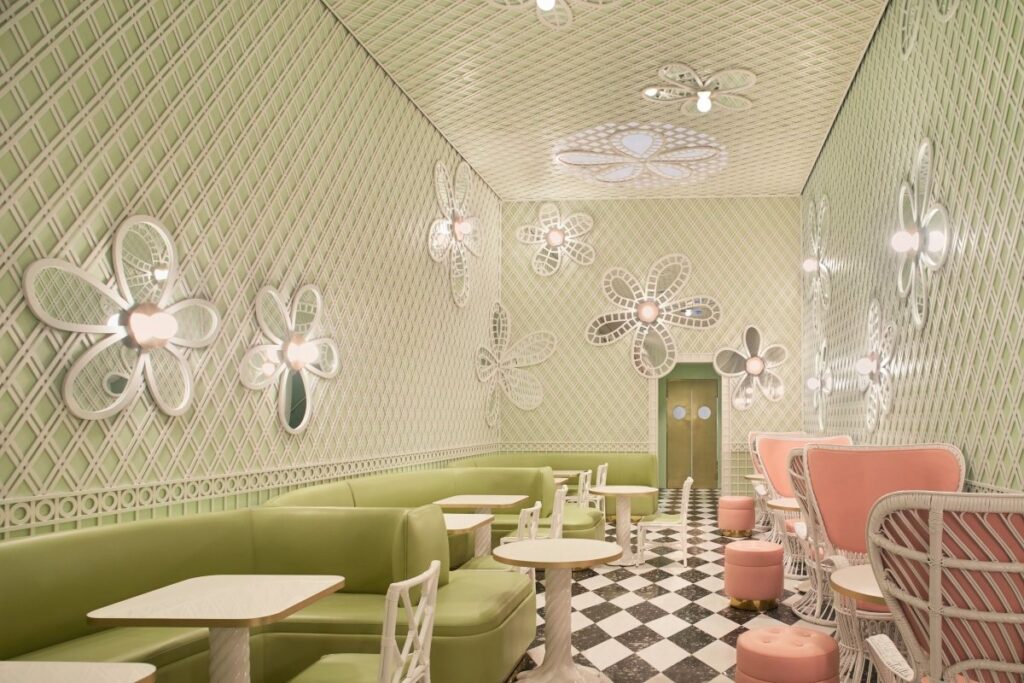 The wicker armchairs, meringue-based tables and omnipresent lattice work contribute to the conception of a delight.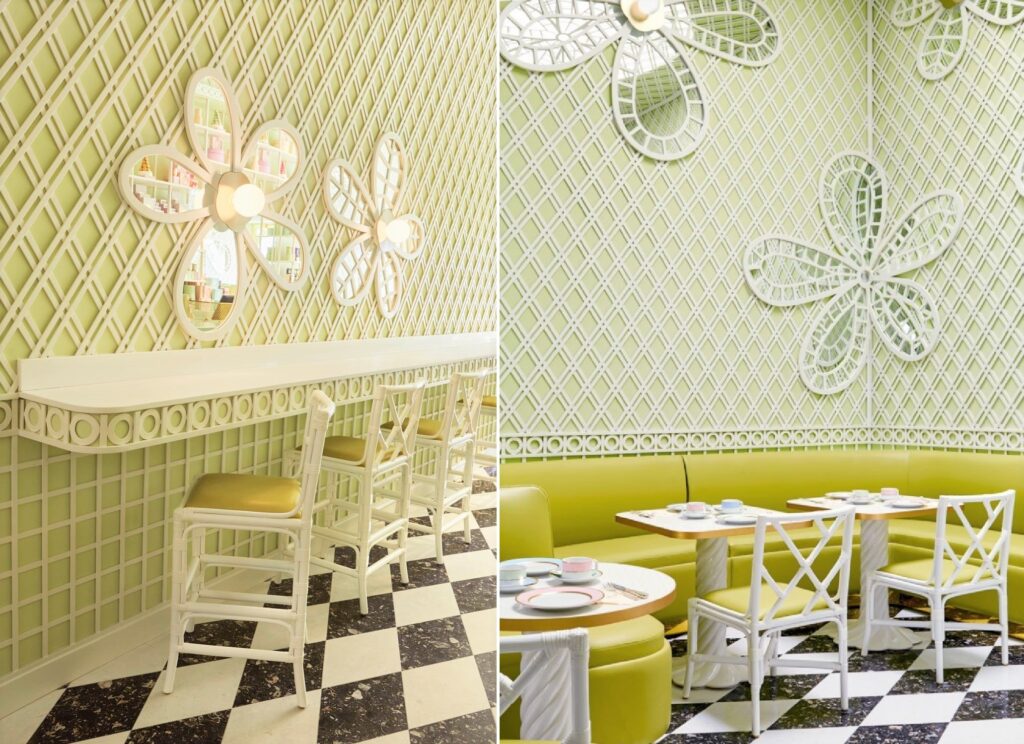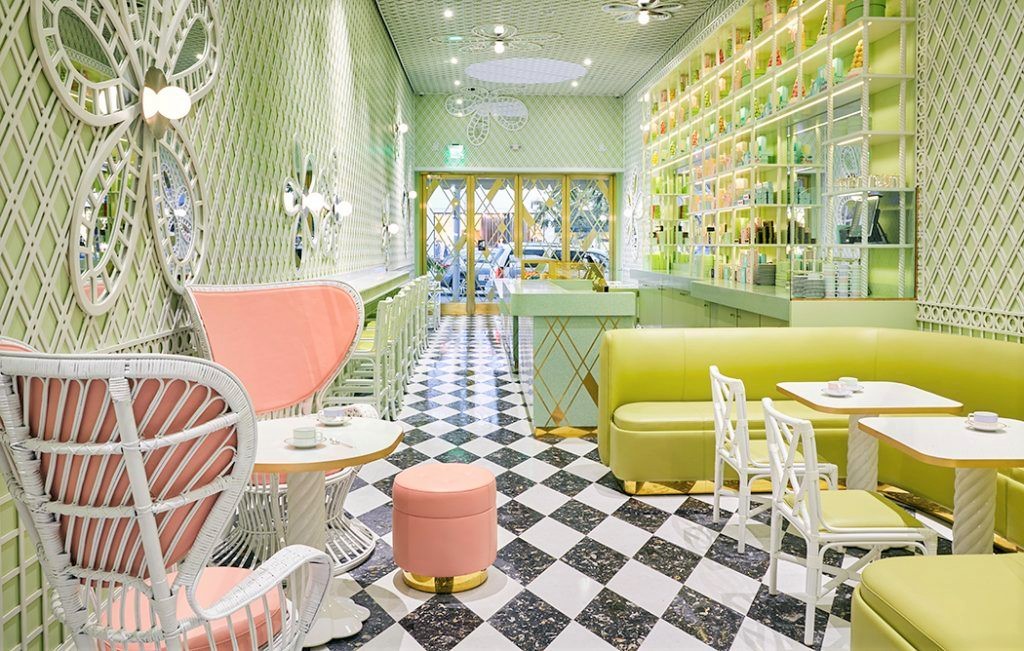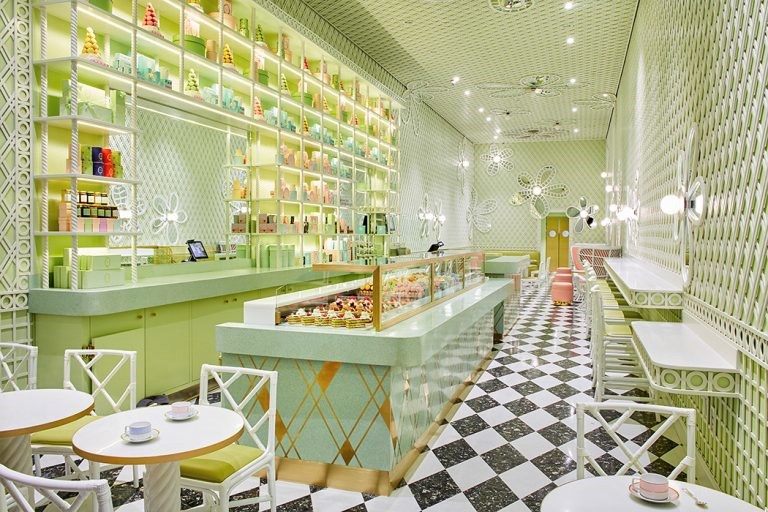 A sensorial and ultra-contemporary voyage, a universe of freshness.
A sweet garden that celebrates happiness in the mix of the french groves and gourmandise.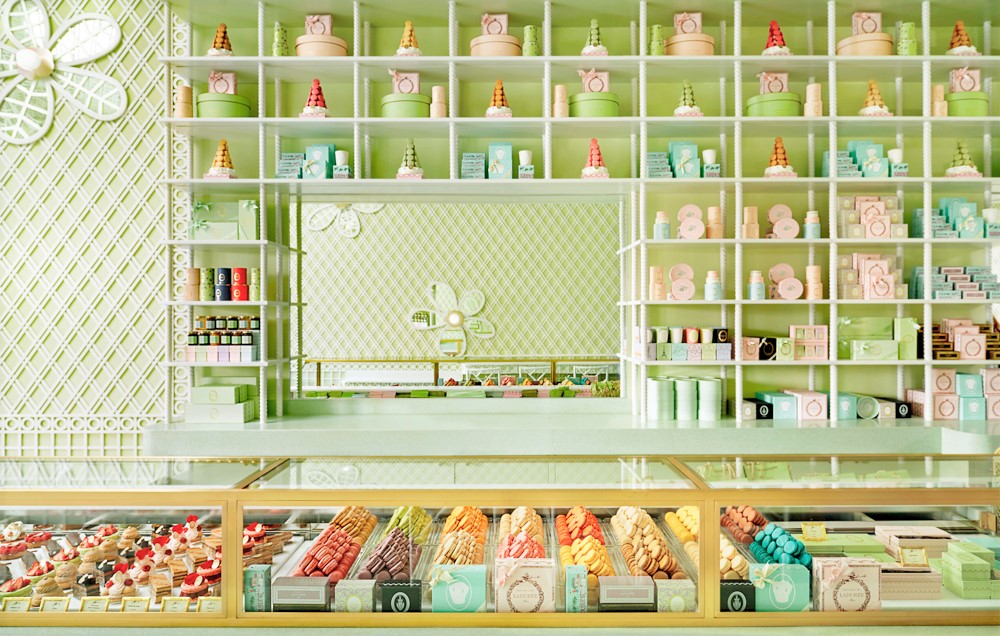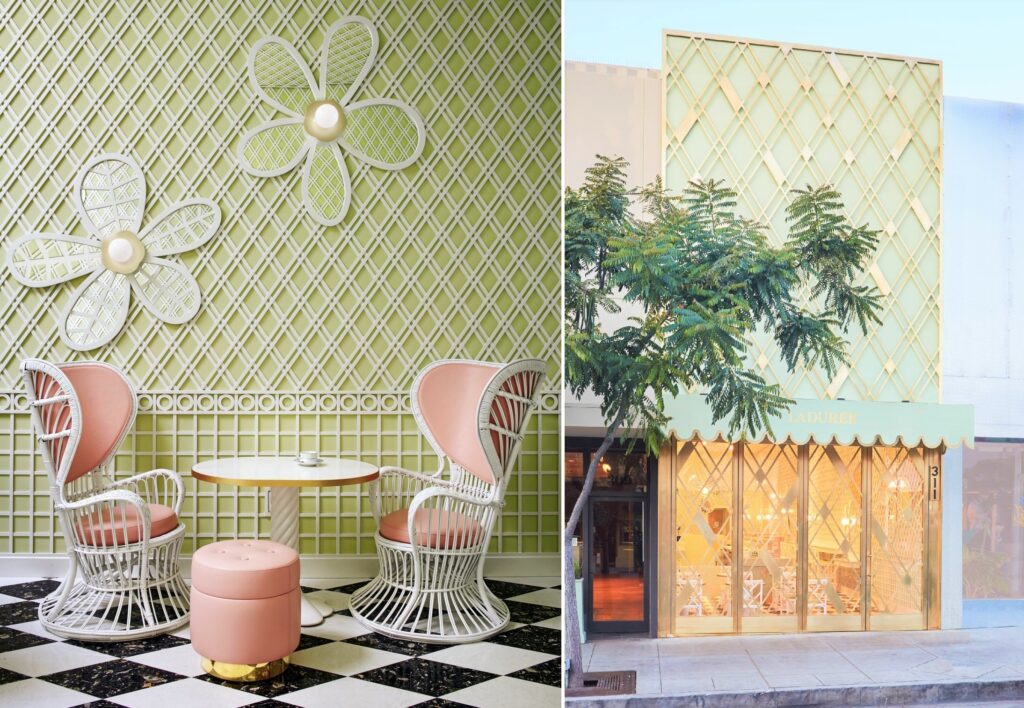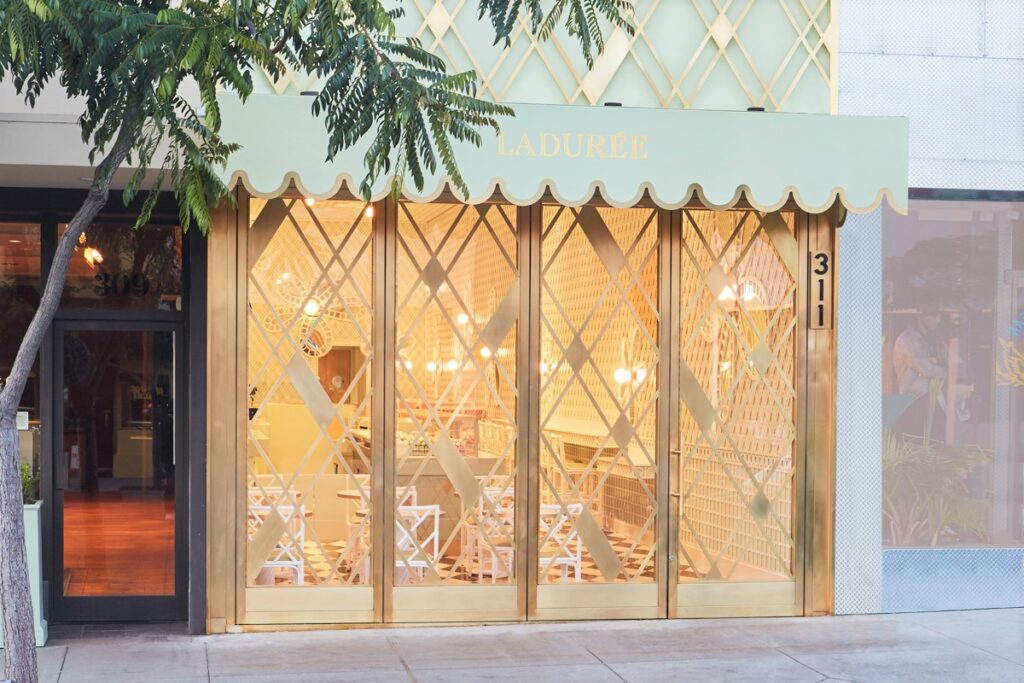 Intimately laced with this notion of pleasure a language has been defined, a new three dimensional identity, which resumes the notion of the garden with a lattice, a pastel colour palette that alludes to macarons, and a checkered floor which evokes a winter garden.
Architects: India Mahdavi
Credit Pics @ Sam Frost and Trevor Tondro
Ladurée
311 N Beverly Dr, Beverly Hills, CA 90210, USA
Phone: +1 310-623-1100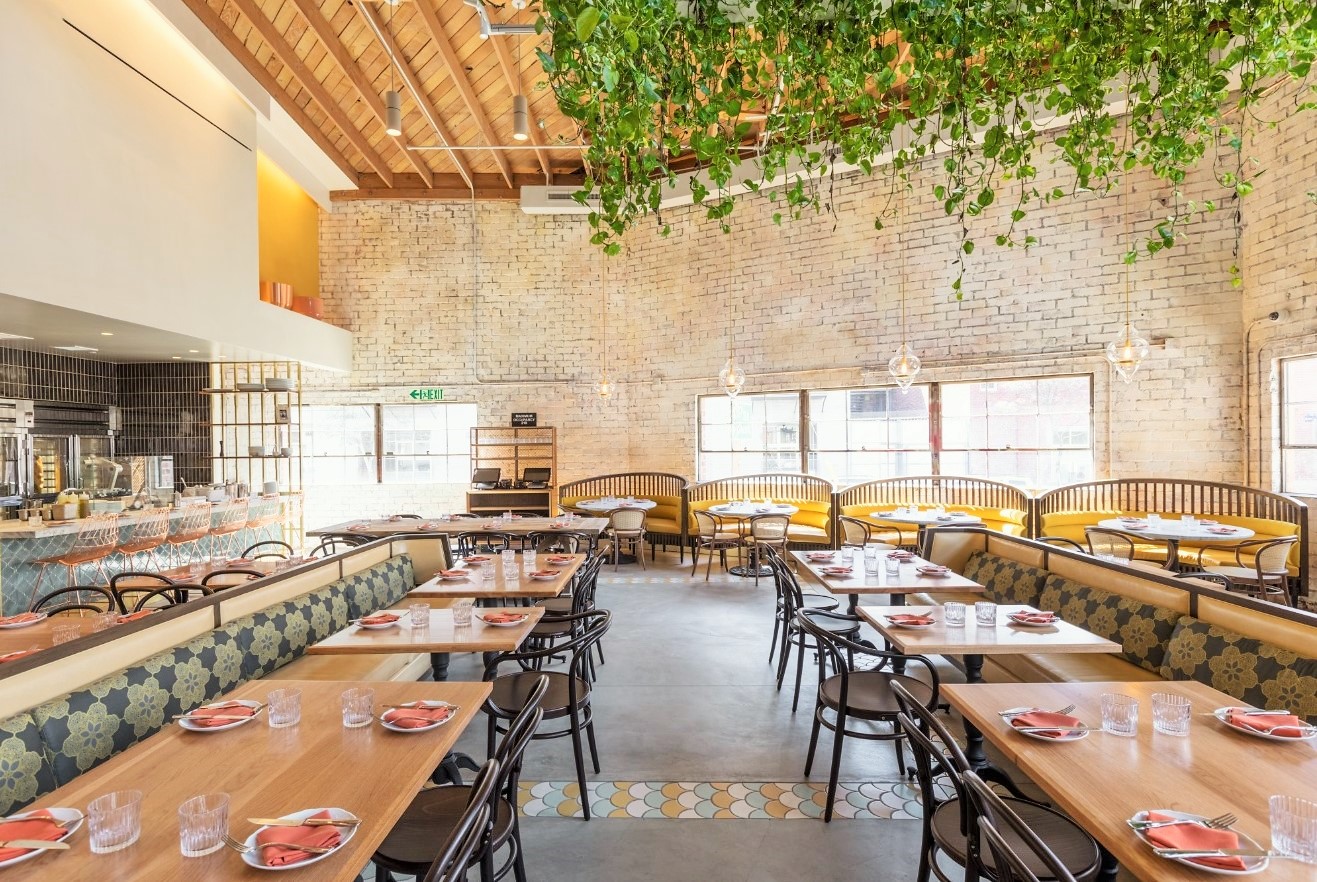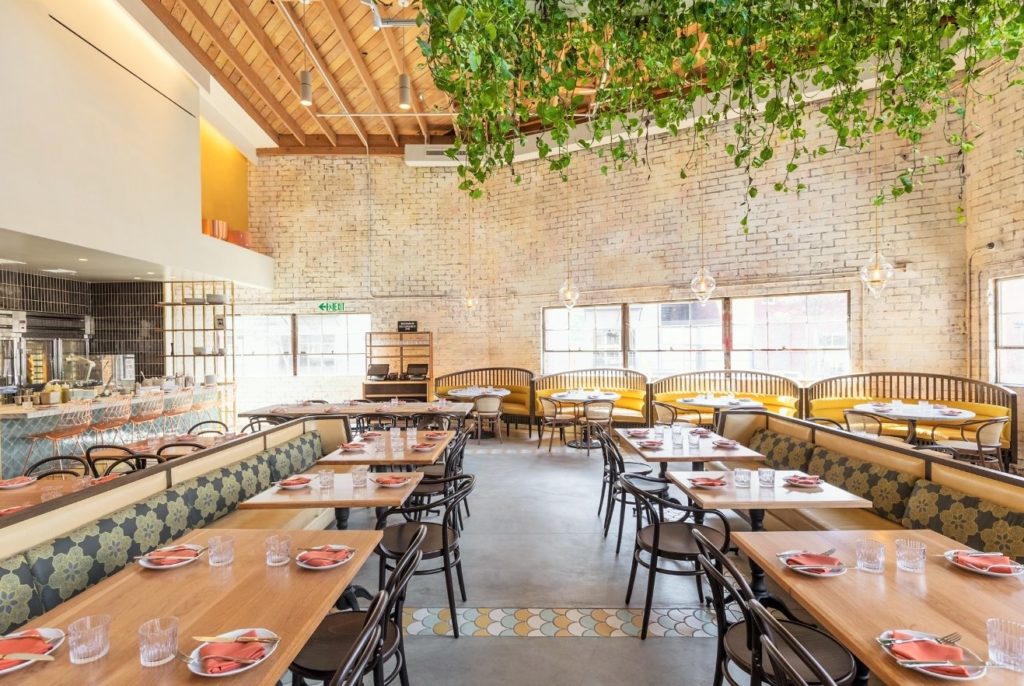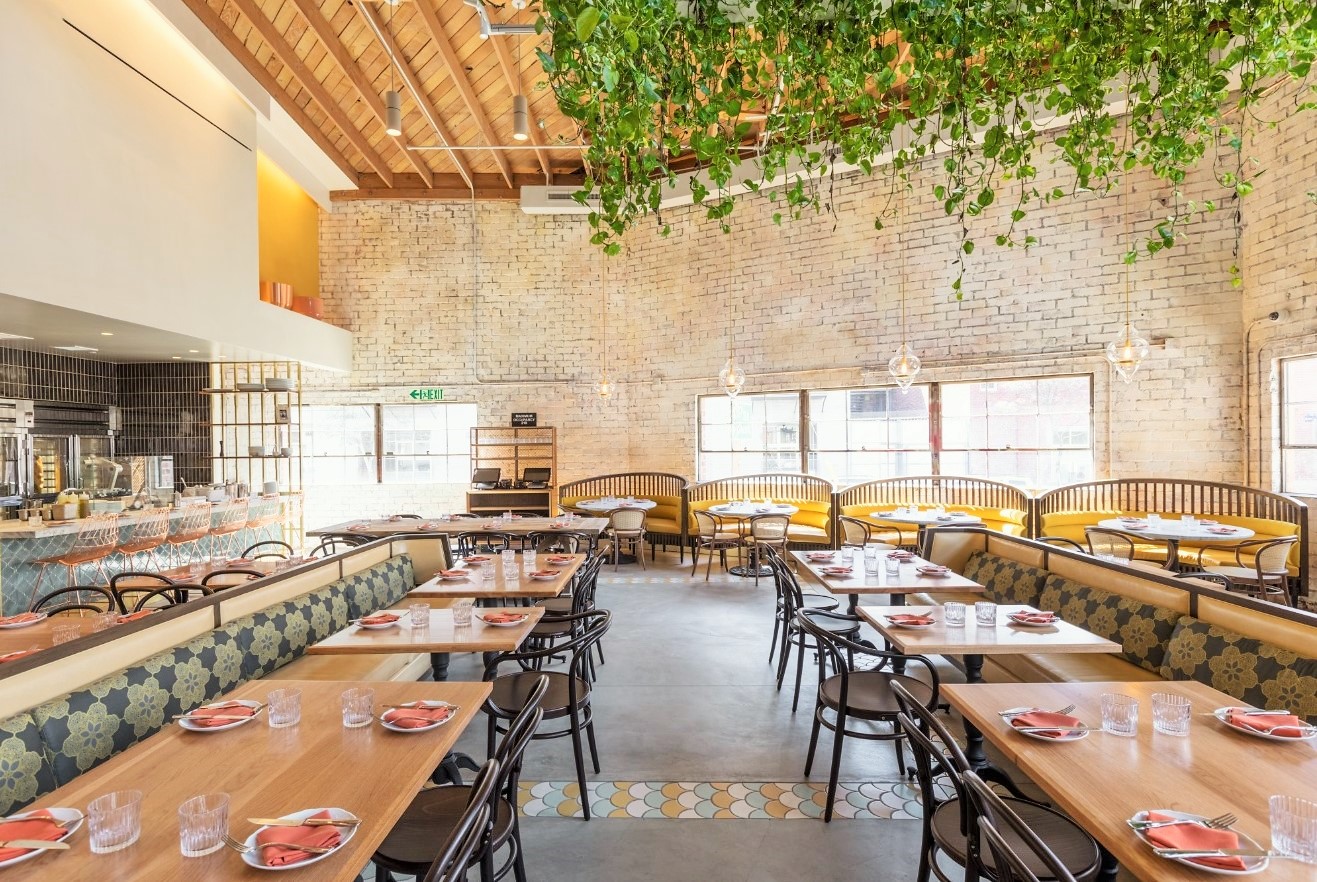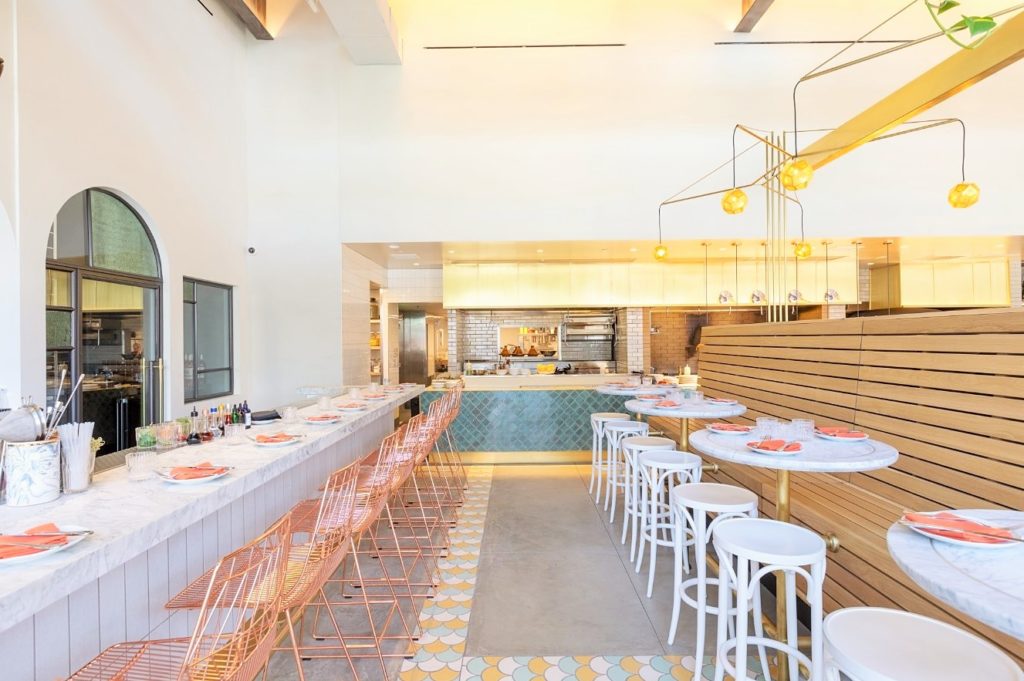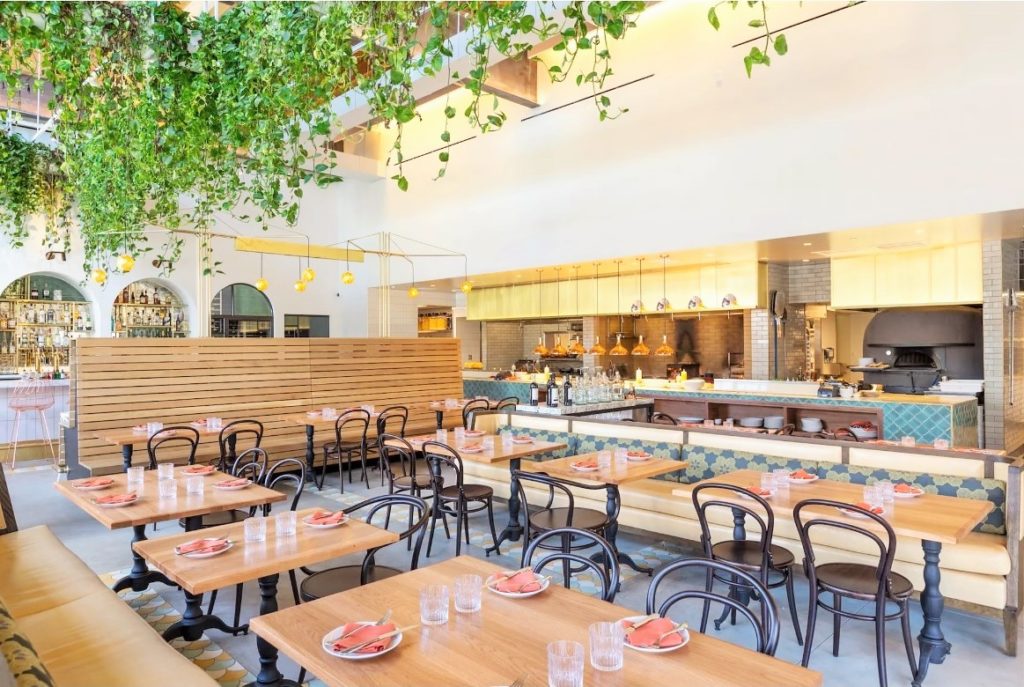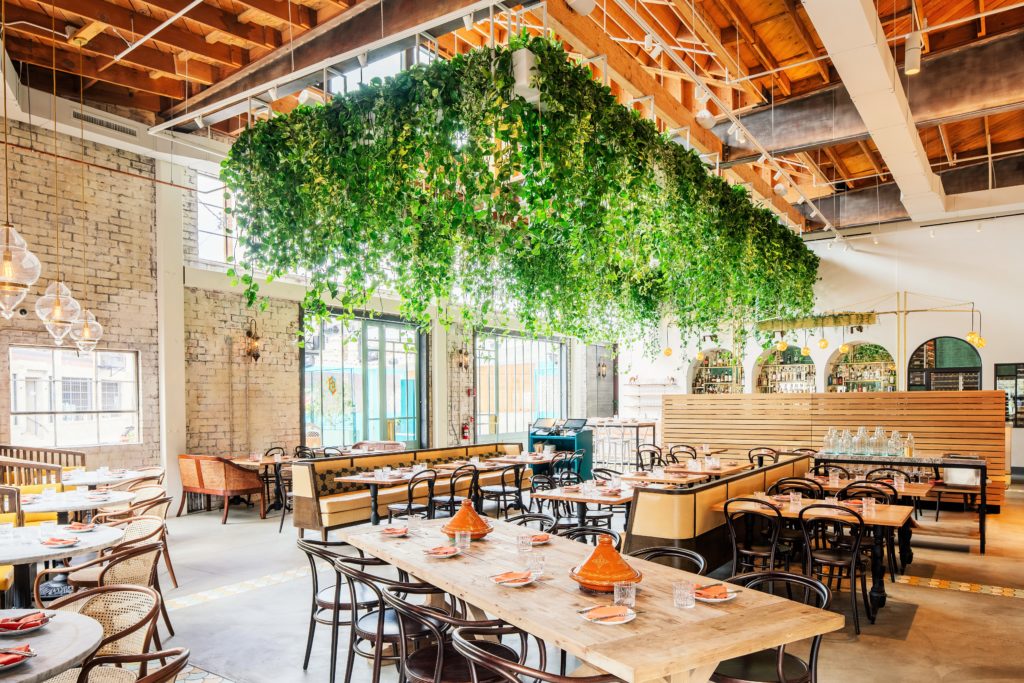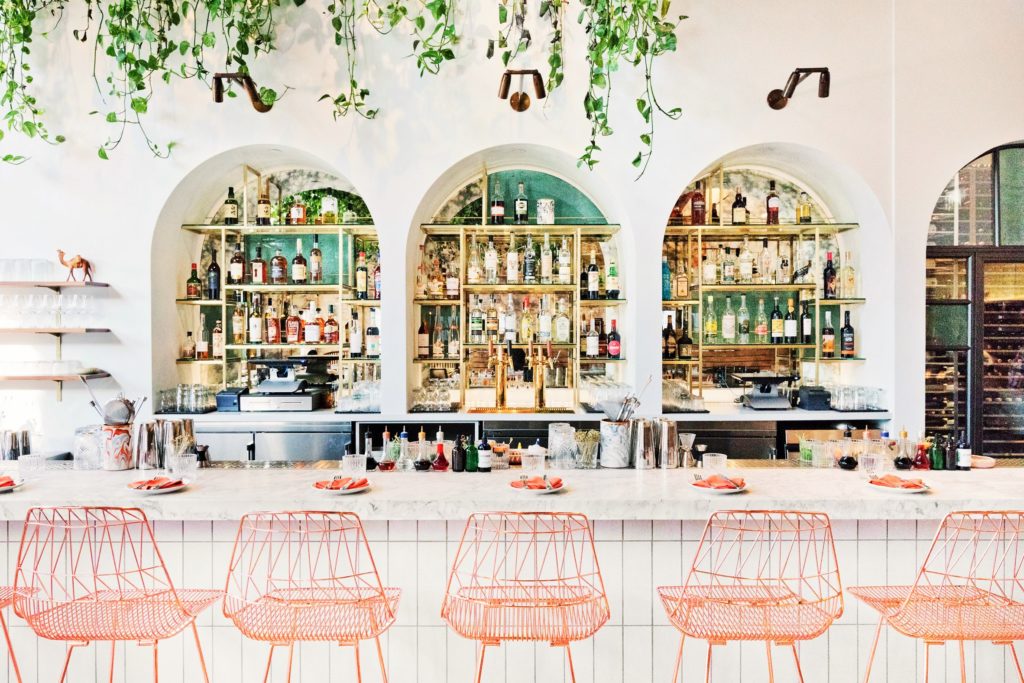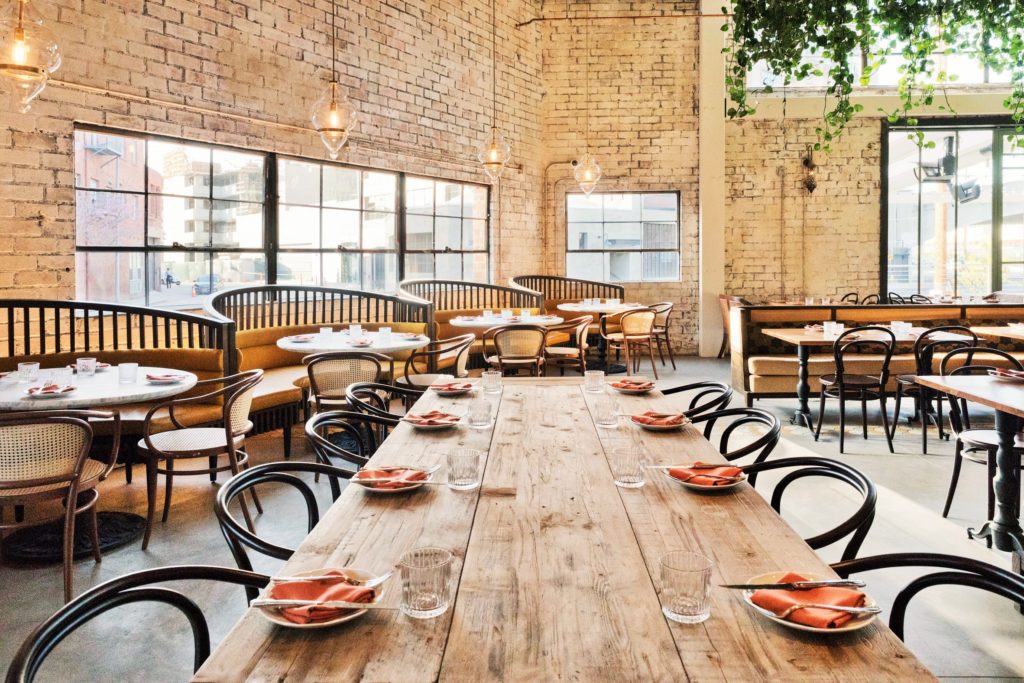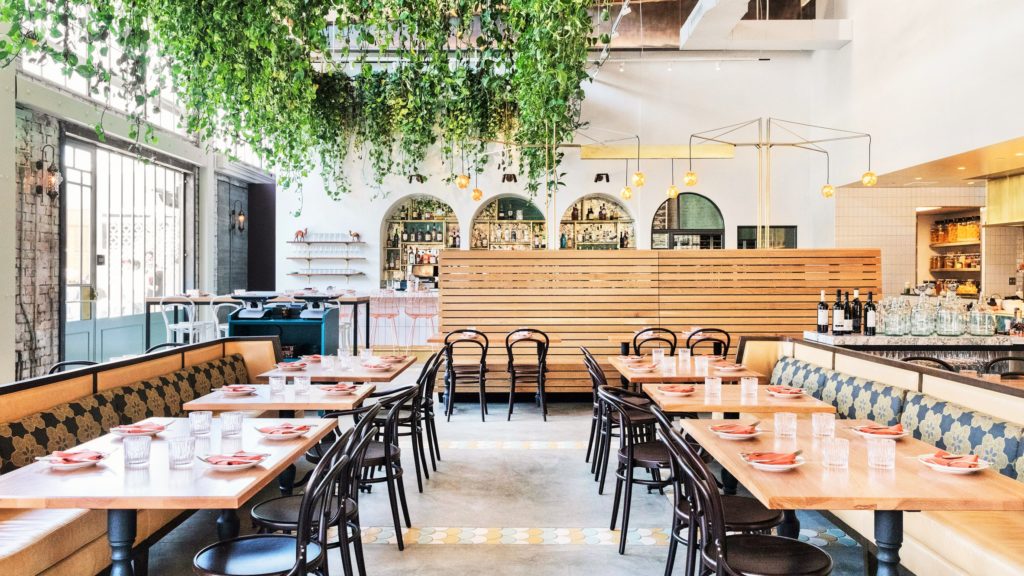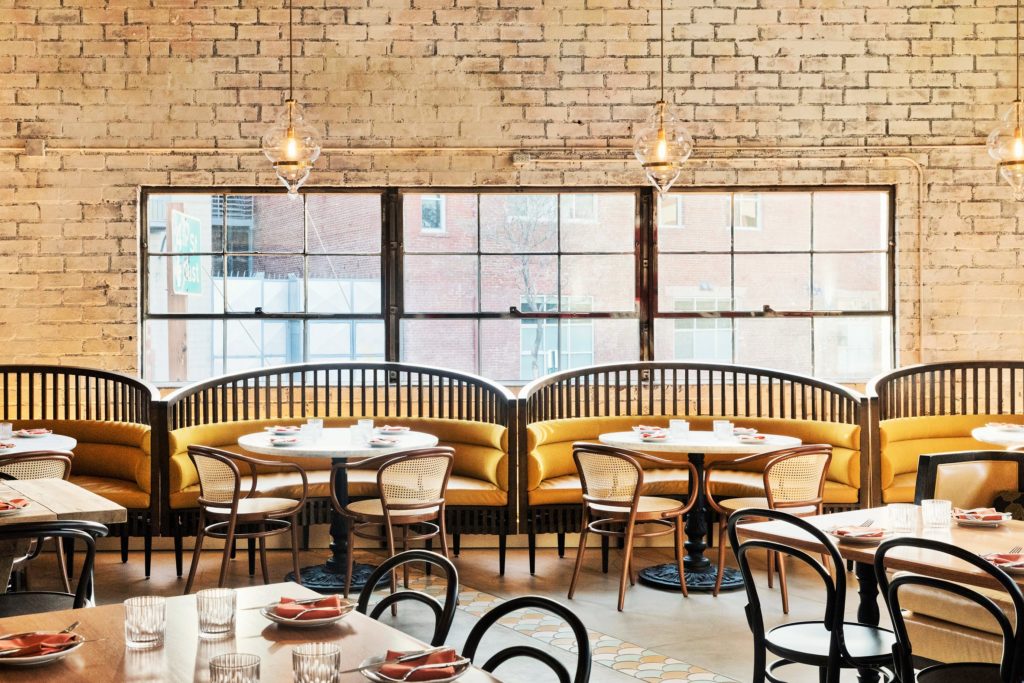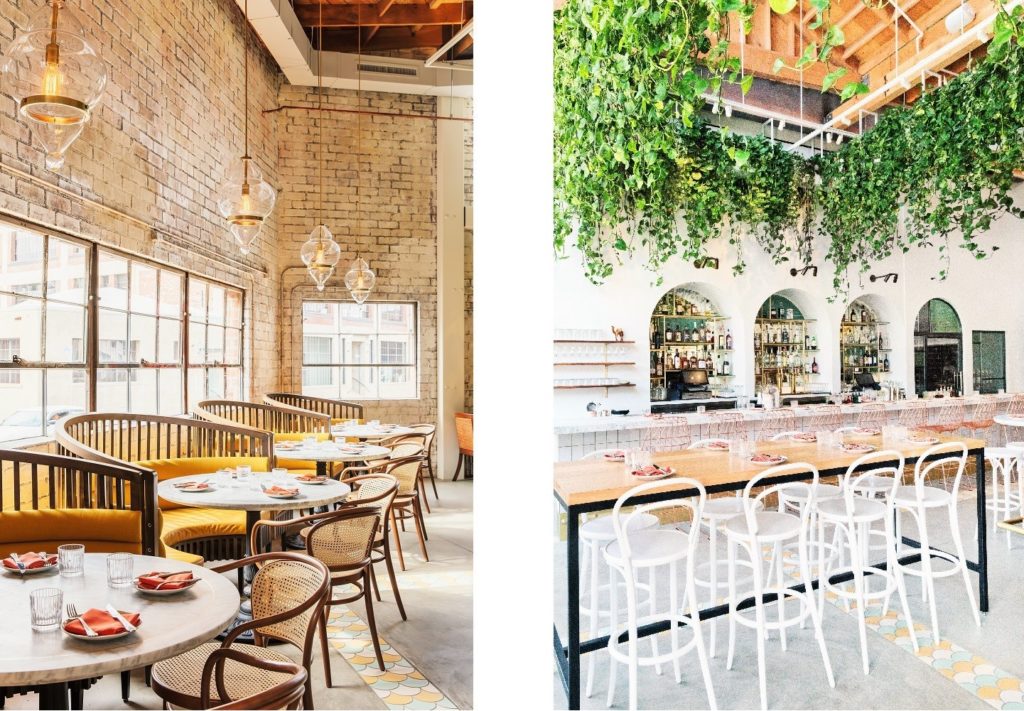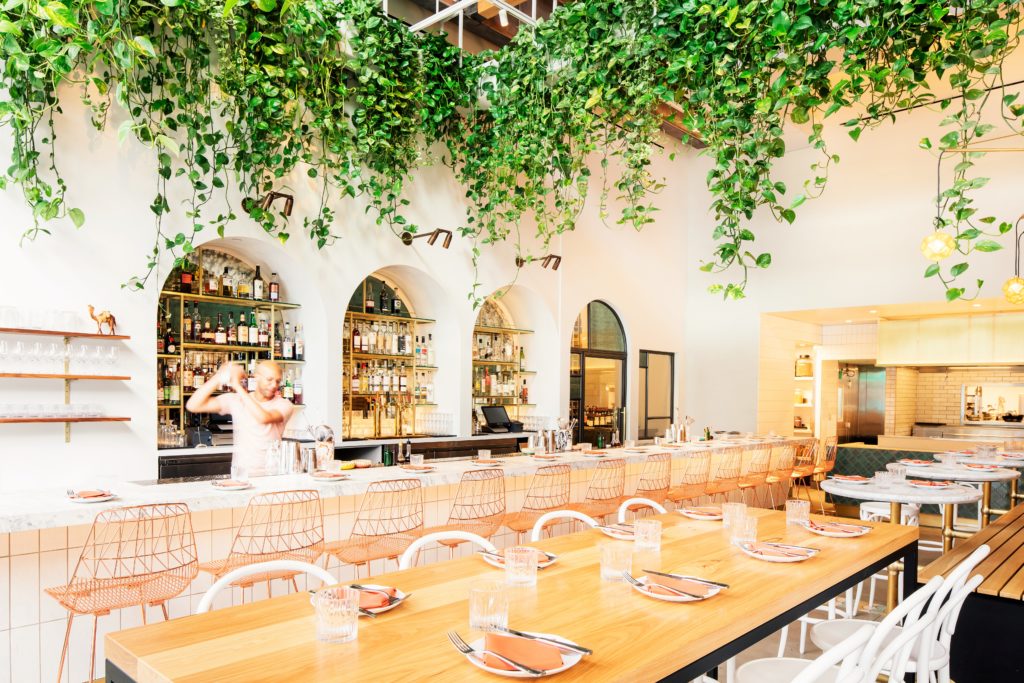 Credit pics @ Jakob Layman Dylan & Jeni