Gastro lounge serving fun southeast Asian cuisine by celebrity chef Sam Leong, paired with exclusive craft beers by Belgian brewery Cornelissen, located on 3rd floor of Avani Riverside Bangkok Resort.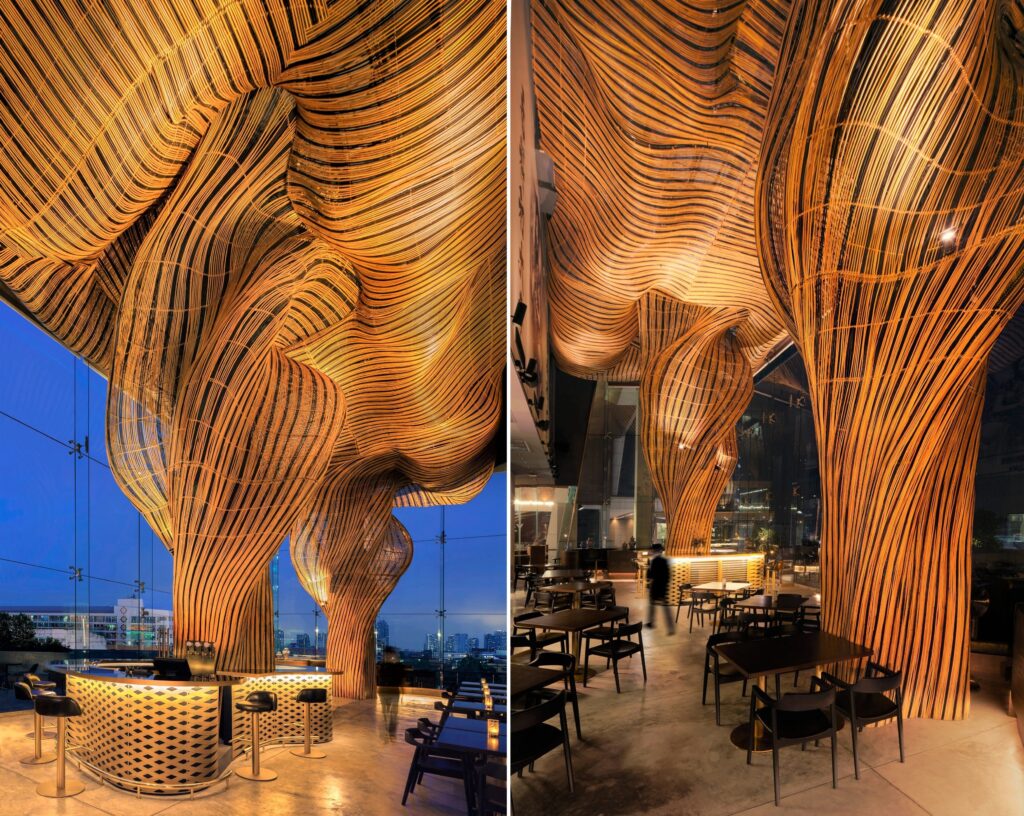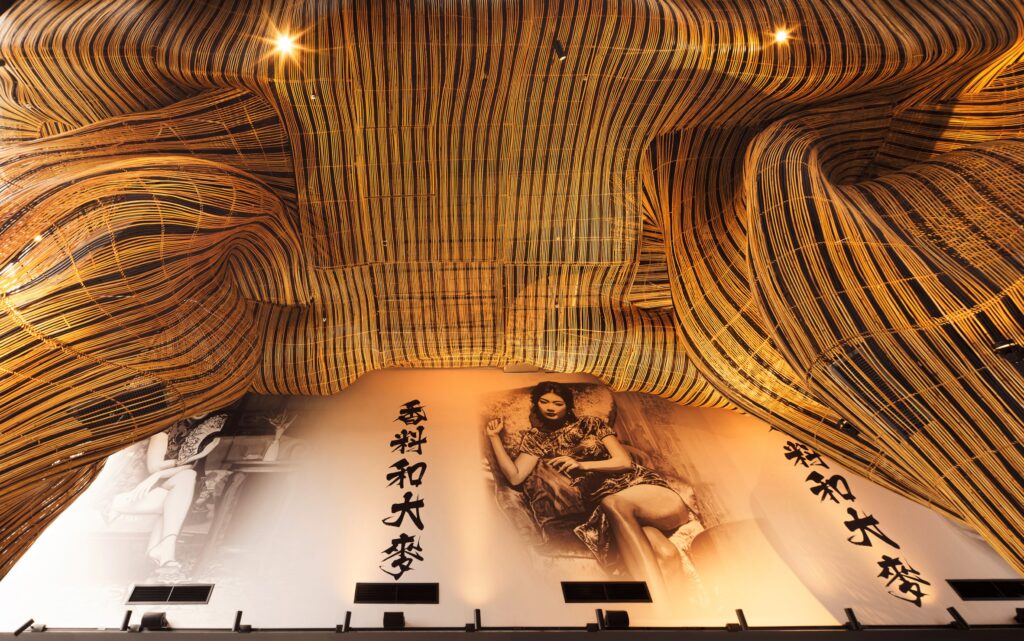 The design brief was to introduce innovation and eco-awareness, giving the new brand a local context according to an international design standard. The initial concept centered on the adventures of three sisters, May, Zaza and Fei, who were born in Sichuan decades earlier. As the story was explored more deeply, a design narrative was formed, connecting the past and the present ina complex web of statuary and flowing rattan structures, as intoxicating as the characters themselves.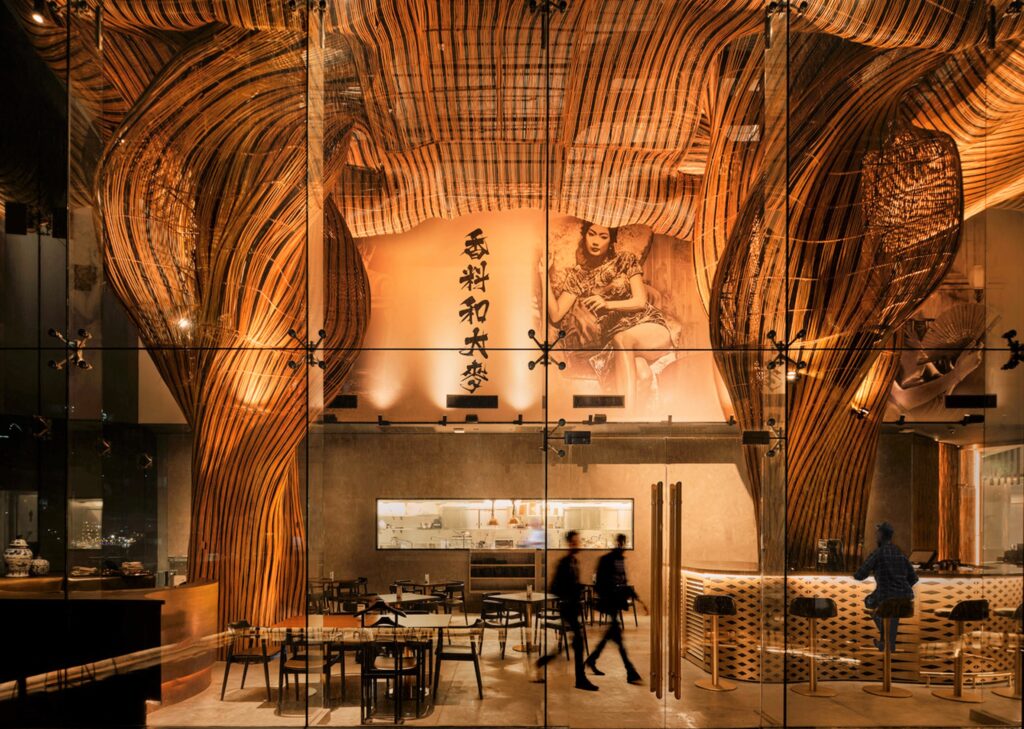 By merging 3D digital technology with traditional arts and crafts, an attempt was made to incorporate natural and renewable rattan into the 30-meter-high space. By generating free-flowing liquid geometries, to mimic beer as it is poured into a glass, the design aesthetic gives a strong nod to anchoring Spice & Barleys as a Belgian craft beer destination.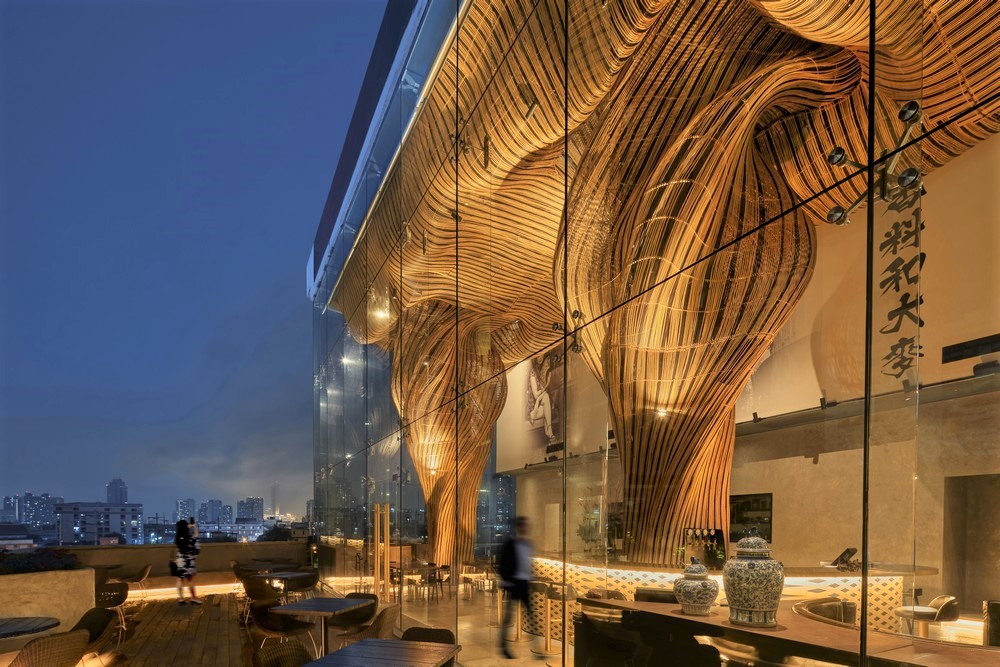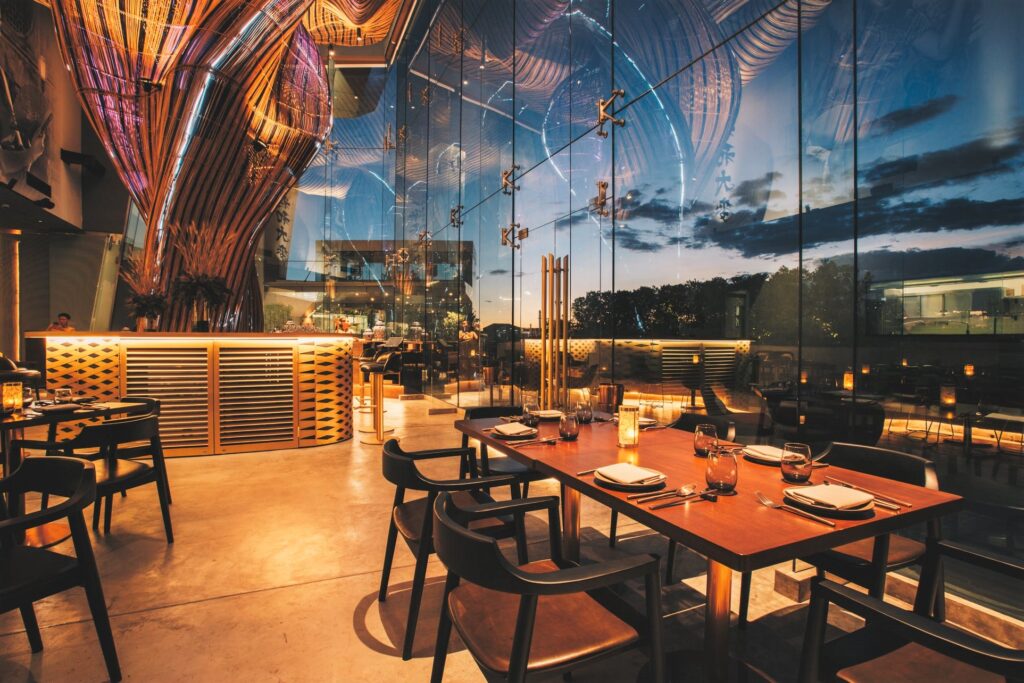 The sweeping rattan columns impeccably frame the three sisters' backdrop, a double nod to Sichuan cuisine that ingeniously complements the beer offering. While the shape itself is visually majestic, the gold-painted rattan also serves to conceal beer pipes, air conditioning and other related amenities, paying homage to the belief that "form and function should be one, united in one spiritual union".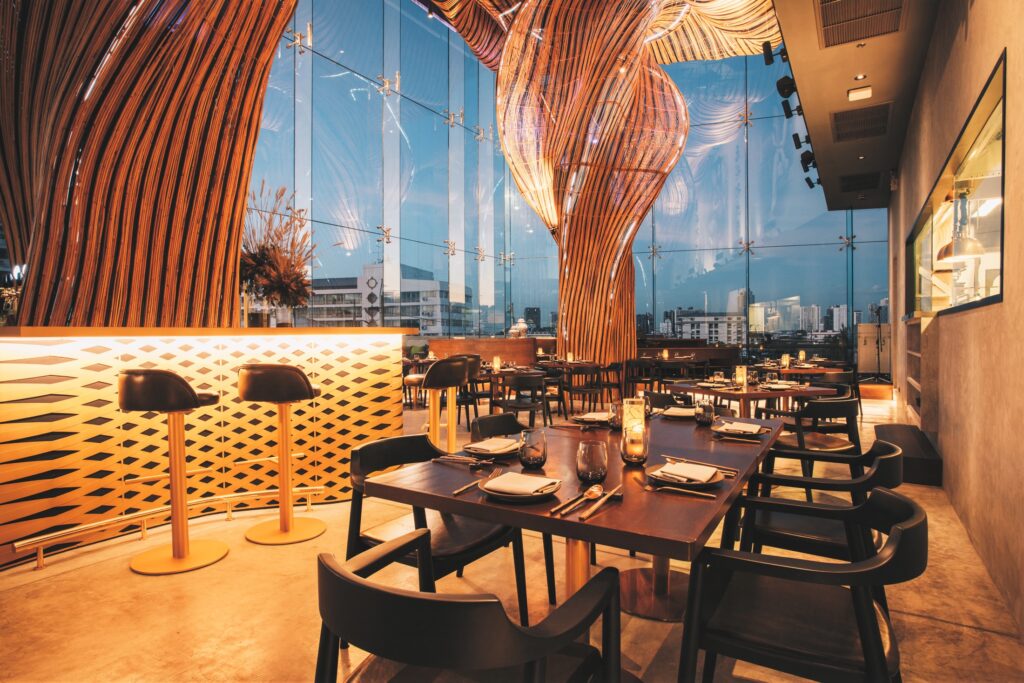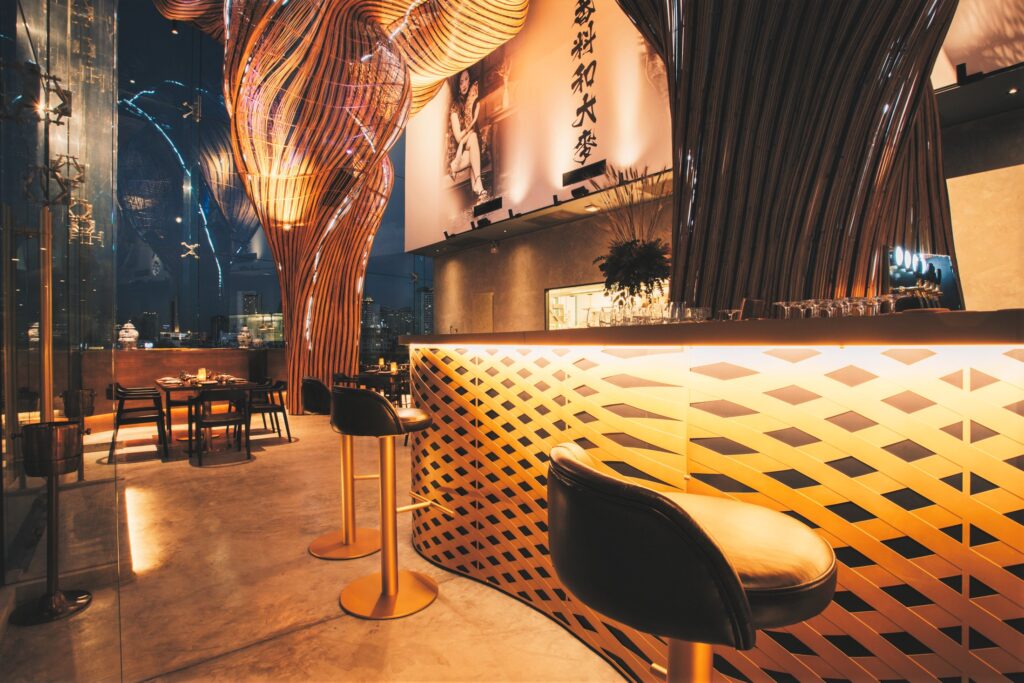 The site overlooks the Chao Priya River and the natural rattan structures act as twin towers, referencing the high rise towers in the backdrop. The vast geometries flood the ceiling in an uninterrupted balustrade of twists and turns which bounce the light and become a beacon from far away.
Credit Pics @ William Barrington-Binns
Architects and description: Enter Projects Asia
Spice & Barley
257, 1-2 Charoen Nakhon Rd, Khwaeng Samre, Thon Buri, Bangkok 10160, Thailand
Phone: +66 2 476 0022
You may be also interested in: