Located on the terrace of the Linares Palace (headquarters of Casa de América), this restaurant belonging to the La Fábrica catering group, presents a tempting culinary offer under the guidance of the chef, Sergio Fernández, with a menu based on classic recipes with touches of Latin American cuisine.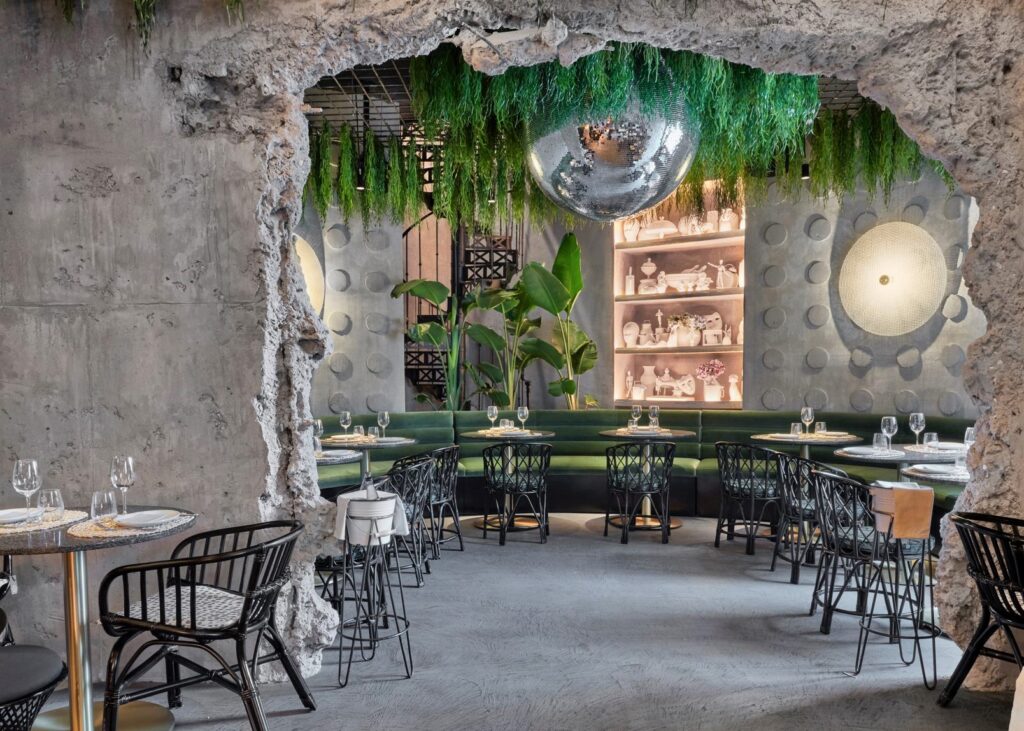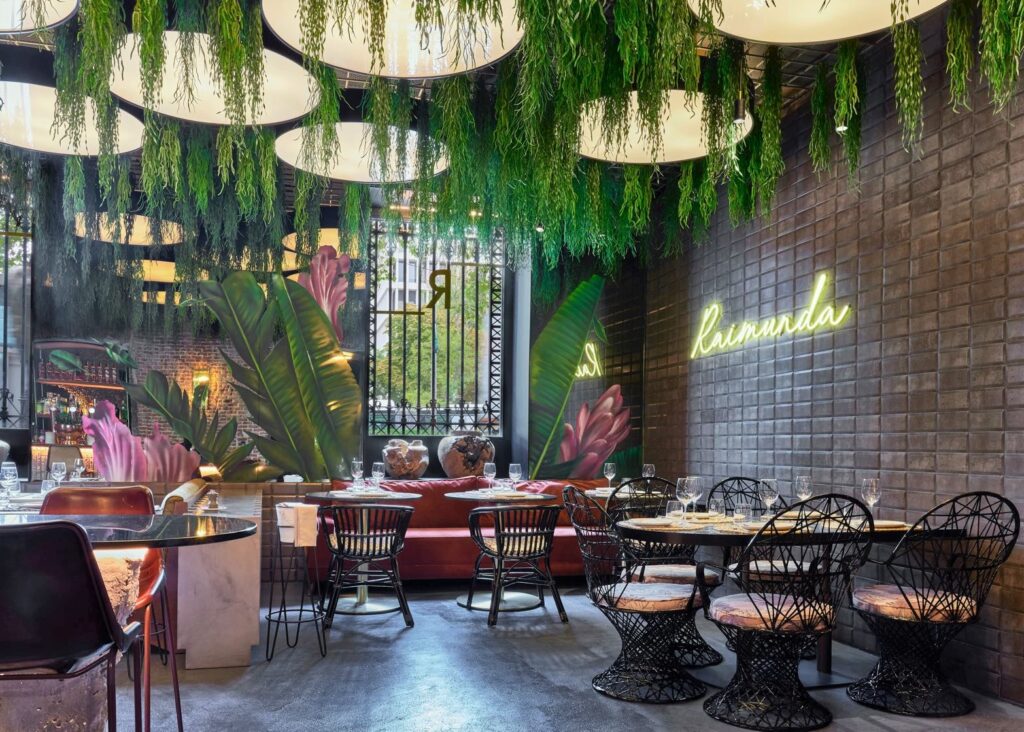 The establishment is divided into two spaces, a bar where you can also have a snack and a more formal area where you can have lunch and dinner surrounded by vegetation.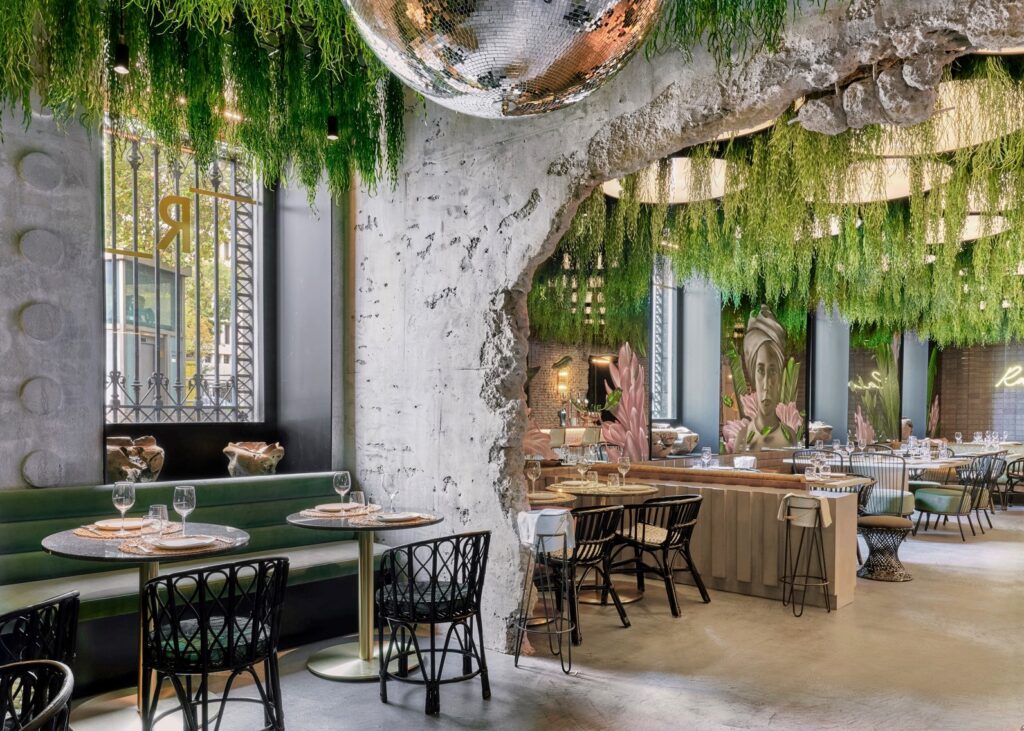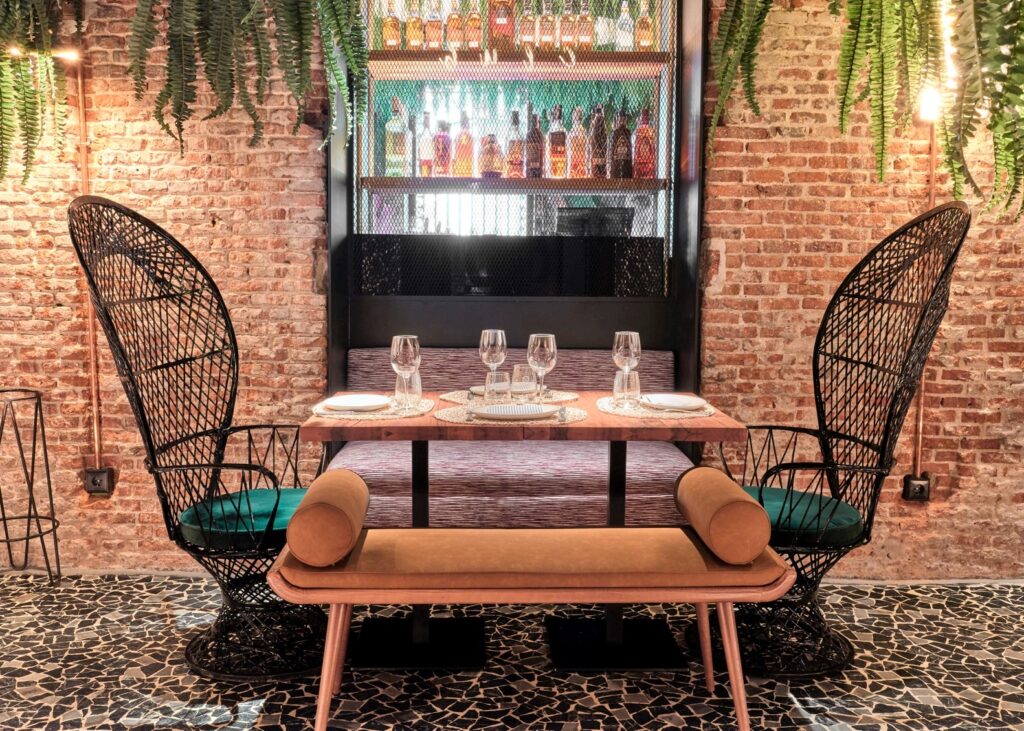 Its culinary proposal includes traditional recipes to which ingredients that are less typical of Spanish cuisine have been added. It also has a wide selection of cocktails.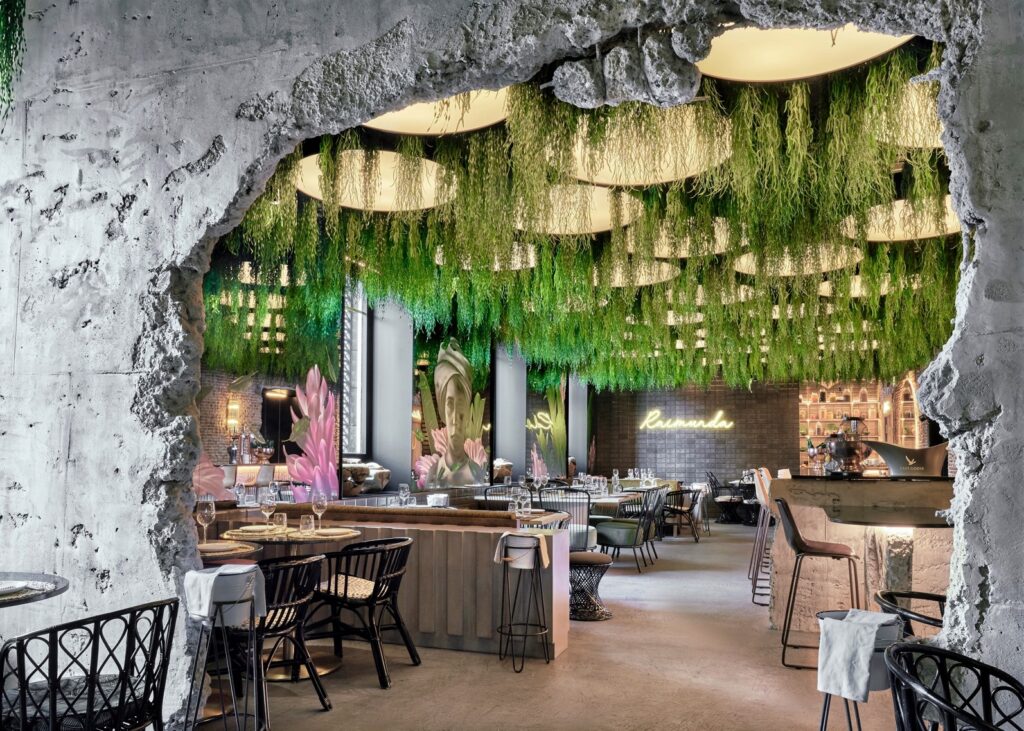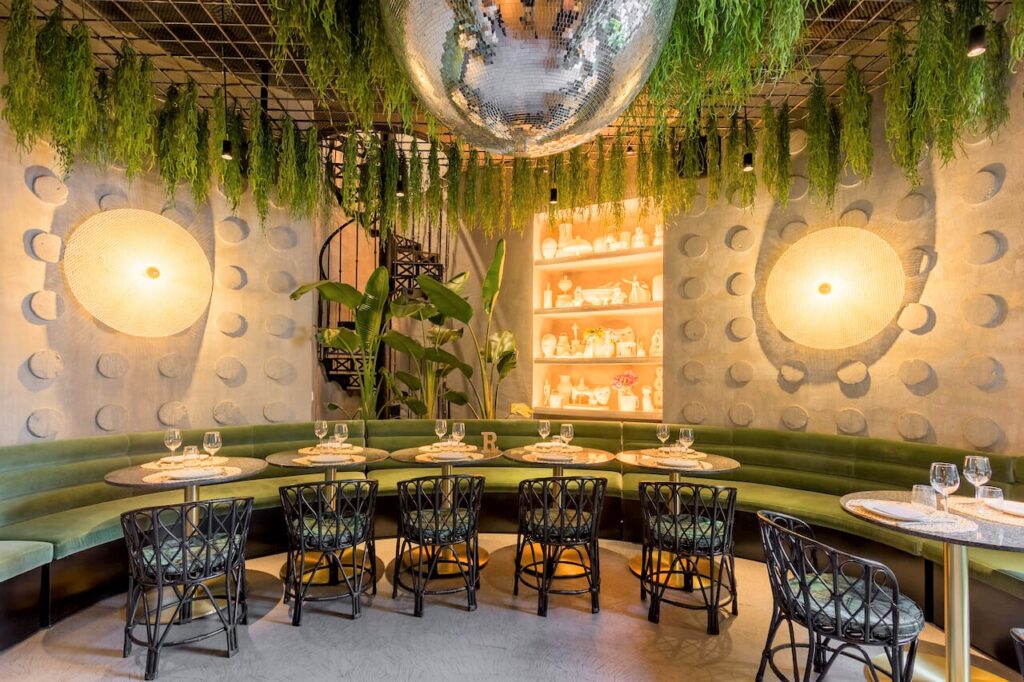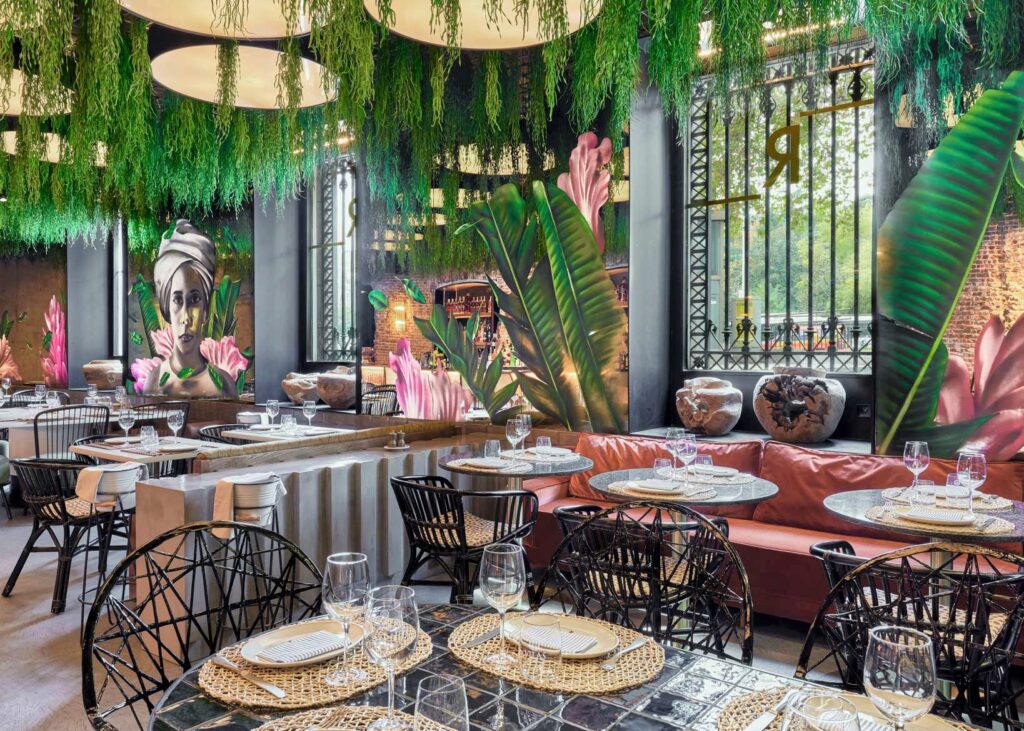 The decoration of the Raimunda restaurant has been based on the legend of the daughter of the Marquises of Linares, whose ghost would remain enclosed within the walls of the palace. For this reason the premises were stripped, exposing bricks and concrete, as if trying to escape.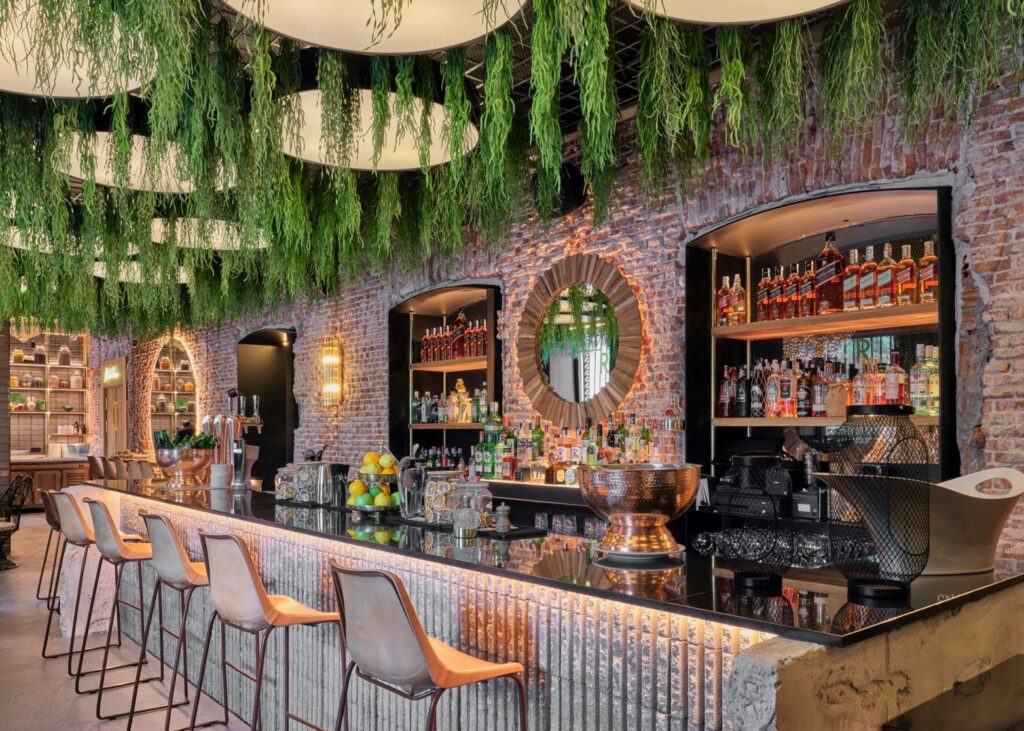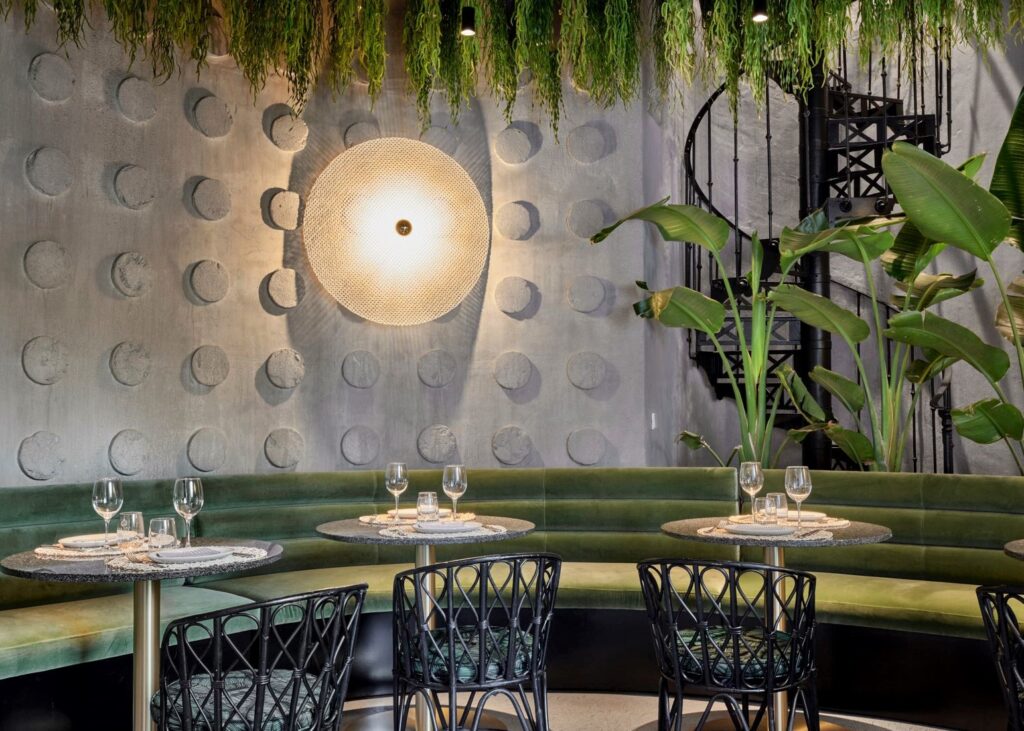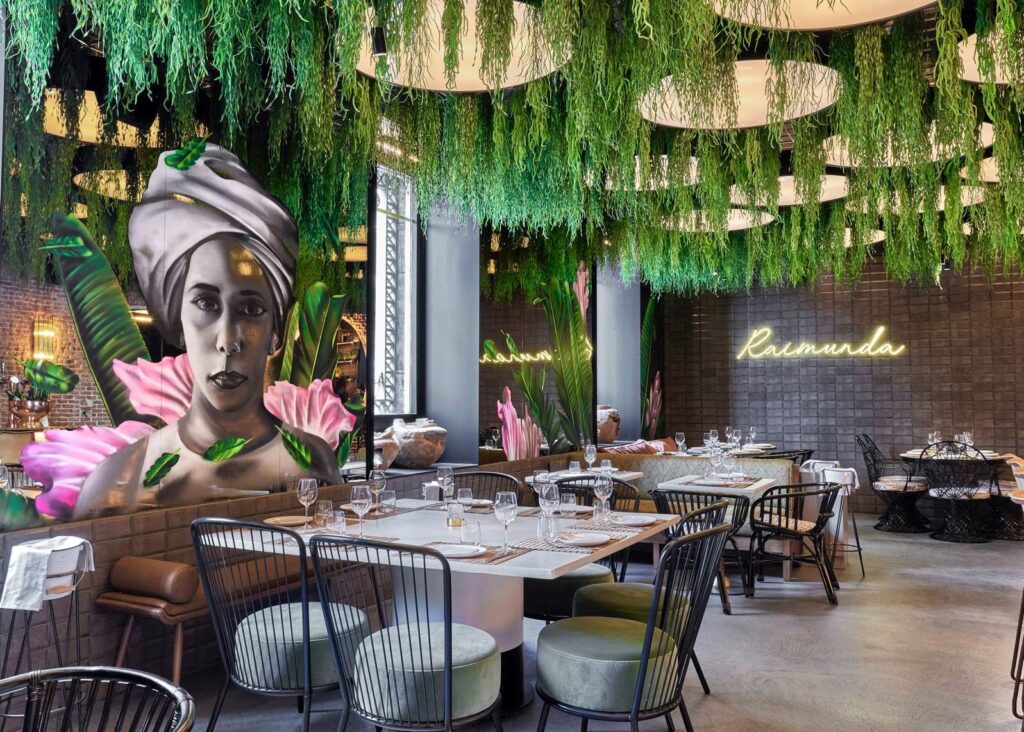 To link the building to its stage as Casa de América, Raimunda is reincarnated as a mestizo woman who presides over the room and surrounds herself with elements such as ethnic fabrics, rattan and vegetation.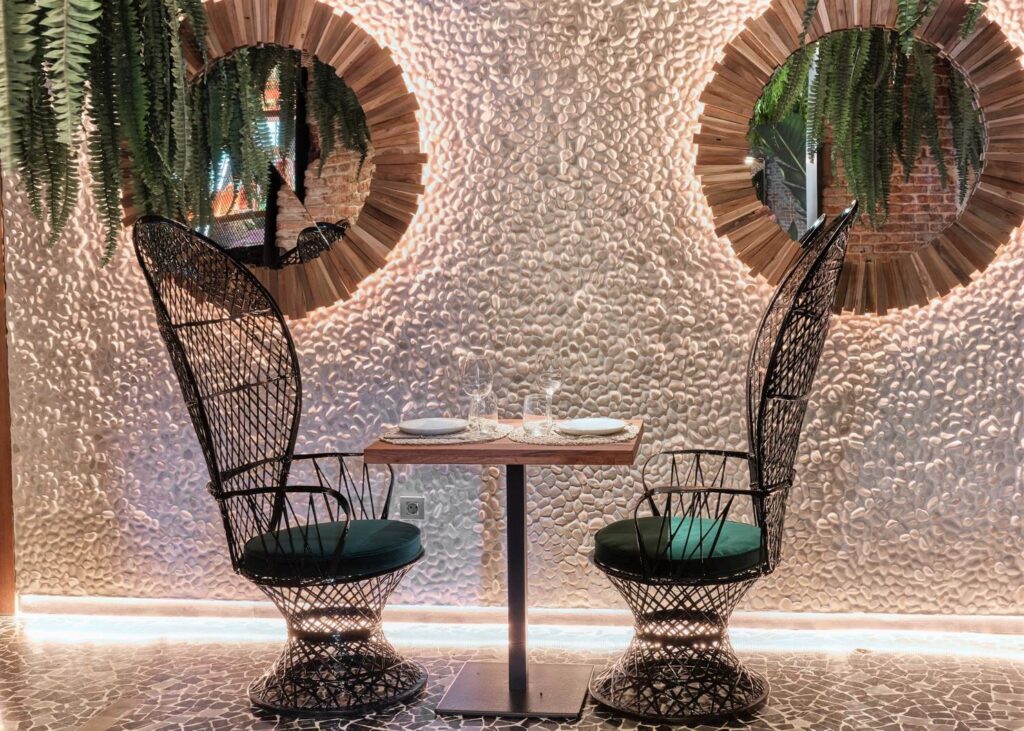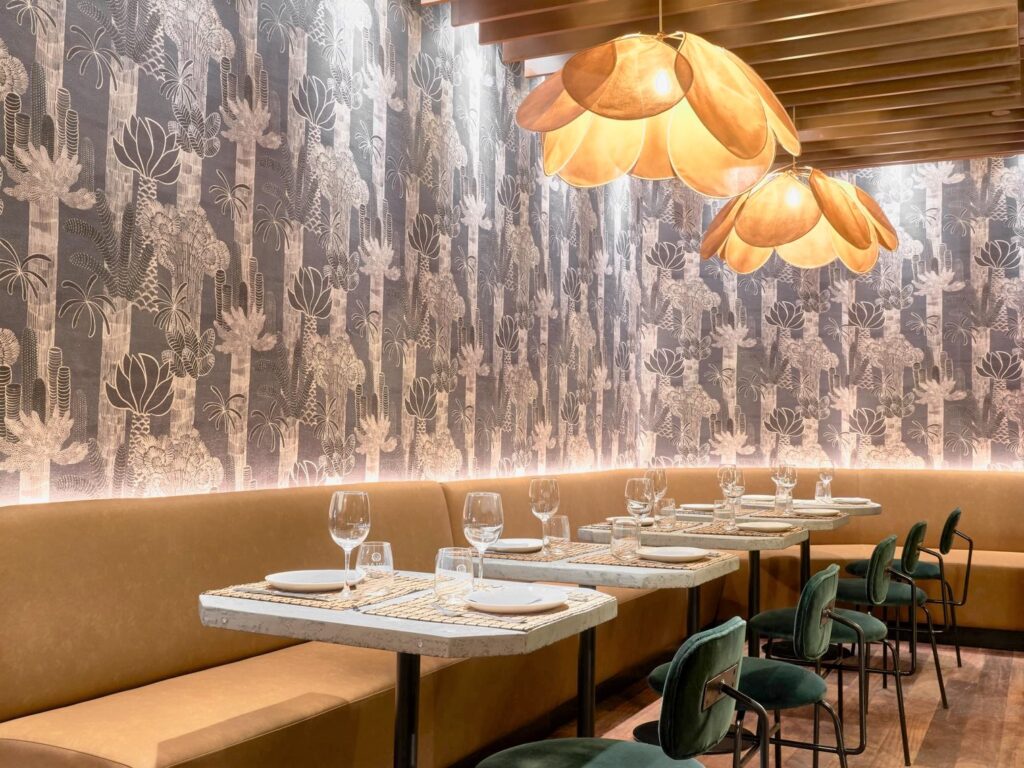 In the club area, a more sophisticated style of interior design has been adopted, while the terrace is inspired by the great explorers, with impressive spherical balls of light.
Credit Pics @ Grupo La Fàbrica
Architects and description: Madrid in Love Studio
Raimunda
Paseo de Recoletos, 2, 28014 Madrid, Spain
Phone: +34 910 88 72 47
You may be also interested in: