Herford in the east of Westphalia is home to one of the most unusual museum buildings in the world. With its fluid and tilting forms, the Marta Herford is like a mysterious comet dropped from outer space. For the facade of the museum it was chosen dark-red brick, forming a sharp contrast to the bright stainless steel of the roof. And in complete contrast to the accustomed use in historical industrial buildings in the region, the bricks here are surprisingly set in motion.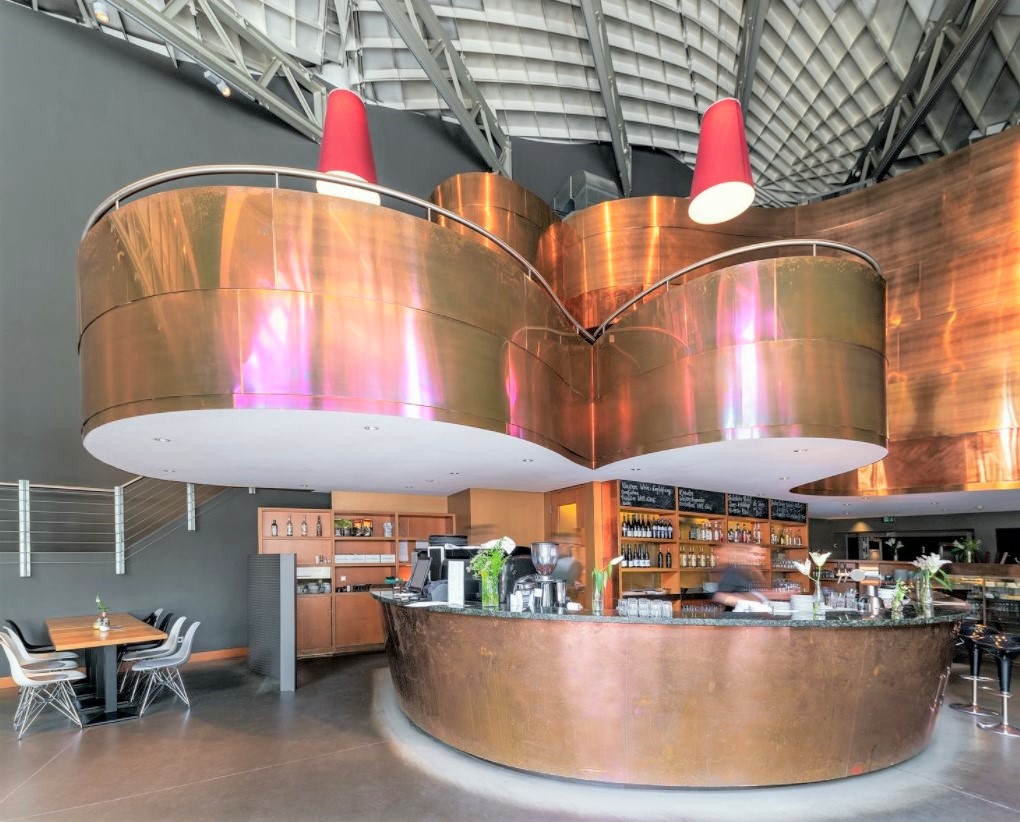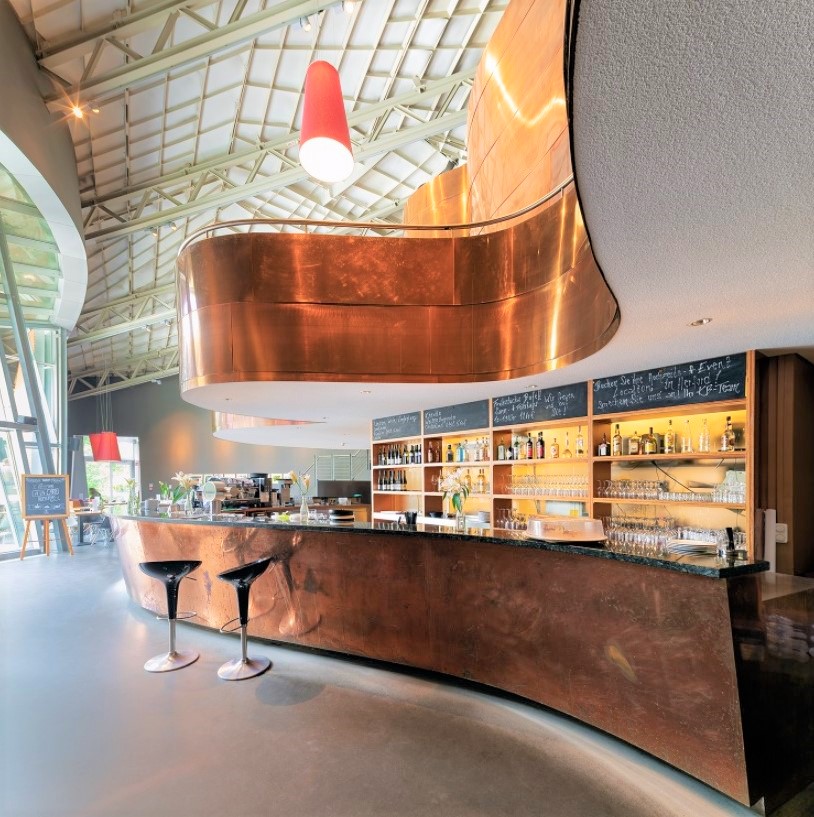 This motion is continued in the loose bond of the bricks at ground level, while the wavy roof landscape pulsates in harmony with the course of the nearby river Aa and parallel to Goebenstrasse. And it also continues in the interior of the museum: With the dynamic room sculpture, the choreography of the construction volumes and the swirling forms, every exhibition becomes a special experience of space.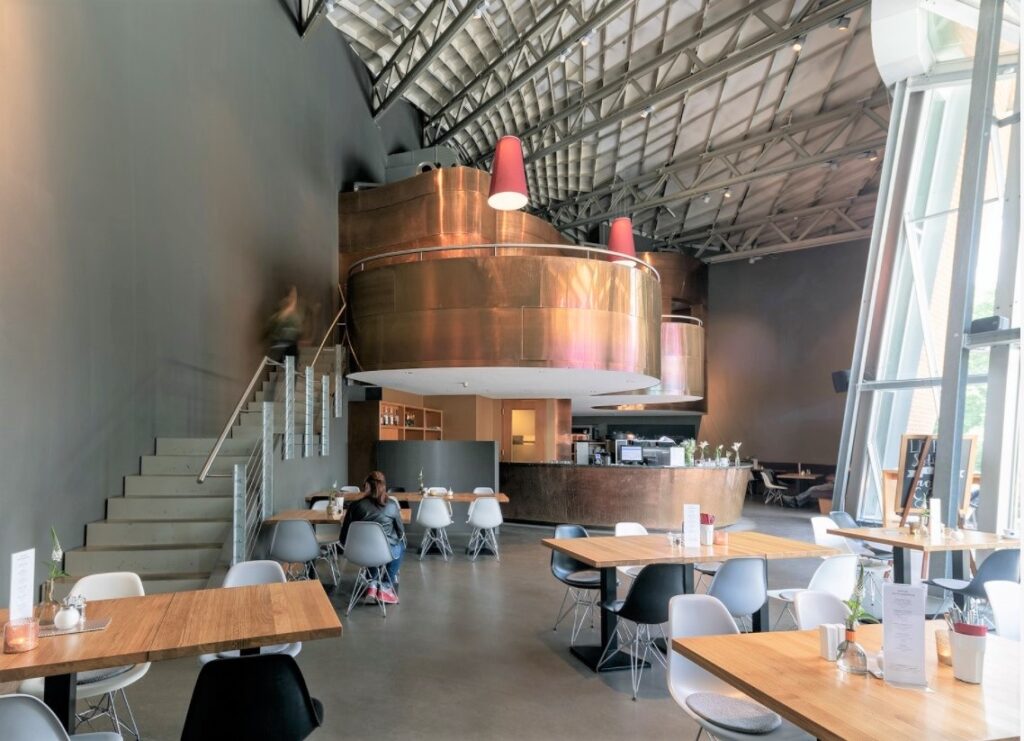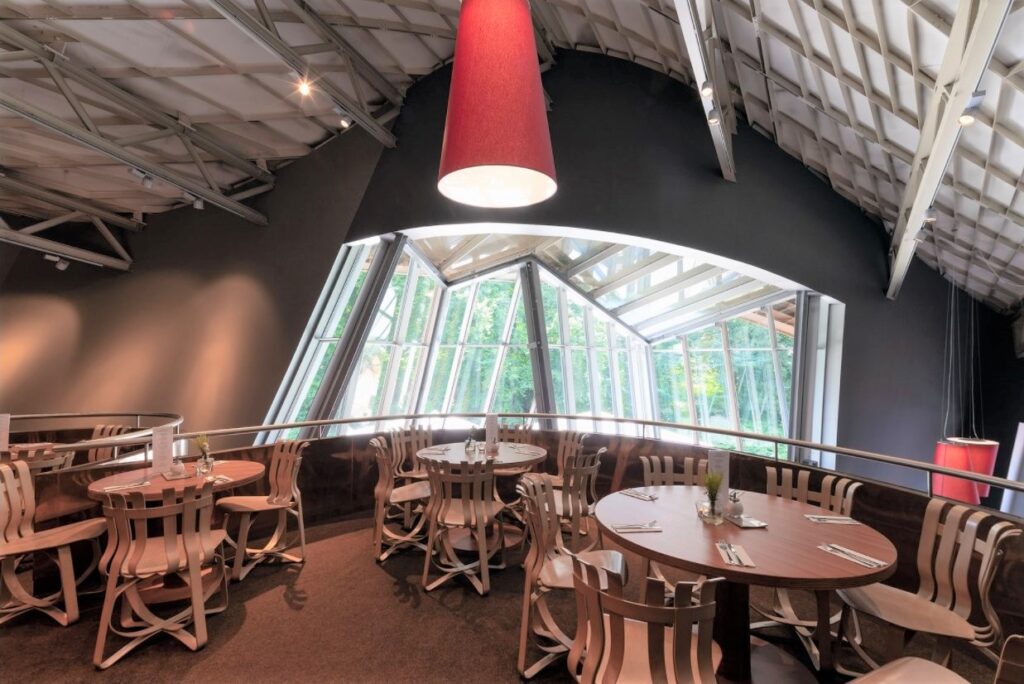 A completely different world of architecture made up of straight lines and right angles is opened up to the visitor in the lobby. This part of the building is within the former textile factory built in 1959 by the Ahlers company according to the plans of the architect Walter Lippold. Gehry left this original building largely unchanged in its basic structure. The first floor of the pre-existing building houses the Lippold Gallery, which provides the space several times a year for special presentations in a smaller format.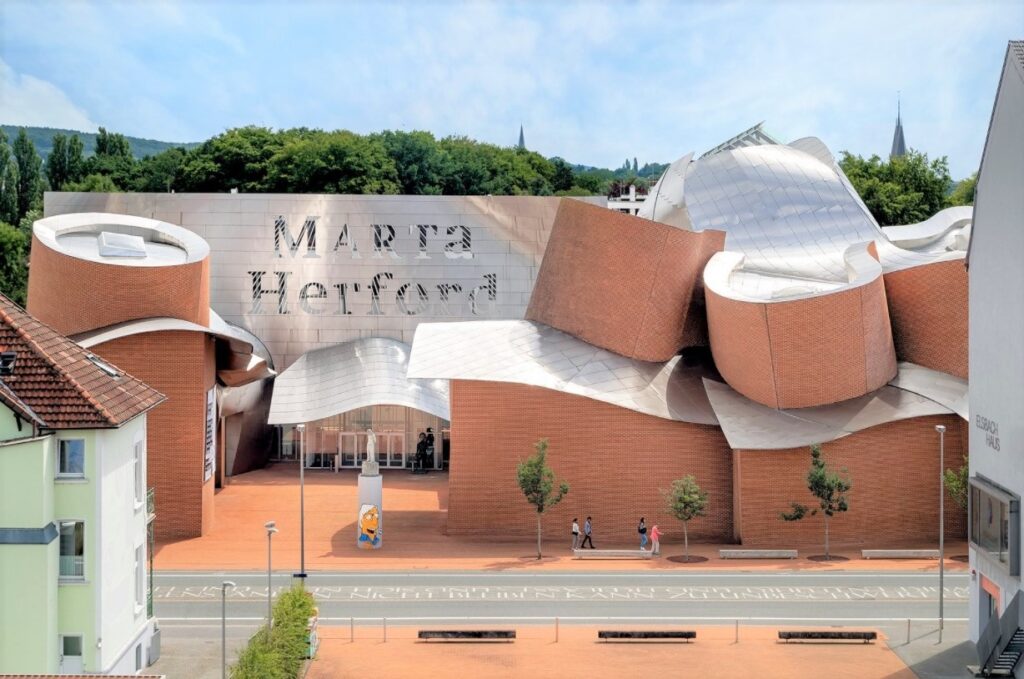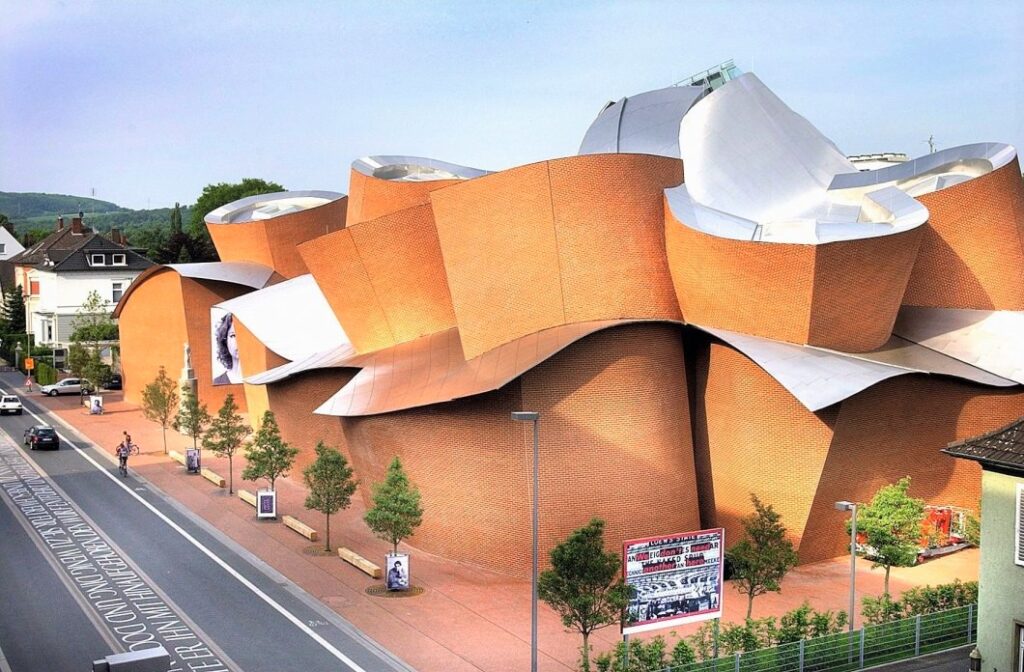 Alongside the galleries, the building also features the light-flooded Marta Café with outdoor seating at the water, the Museum Shop and an Events forum as well as Seminar rooms and offices on the upper floors. It also houses the offices of the Associations of the Timber and Furniture Industry of North-Rhine Westphalia, the furniture-testing institute of TÜV Rheinland LGA as well the representative offices of the Fachhochschule Bielefeld and the Hochschule Ostwestfalen-Lippe.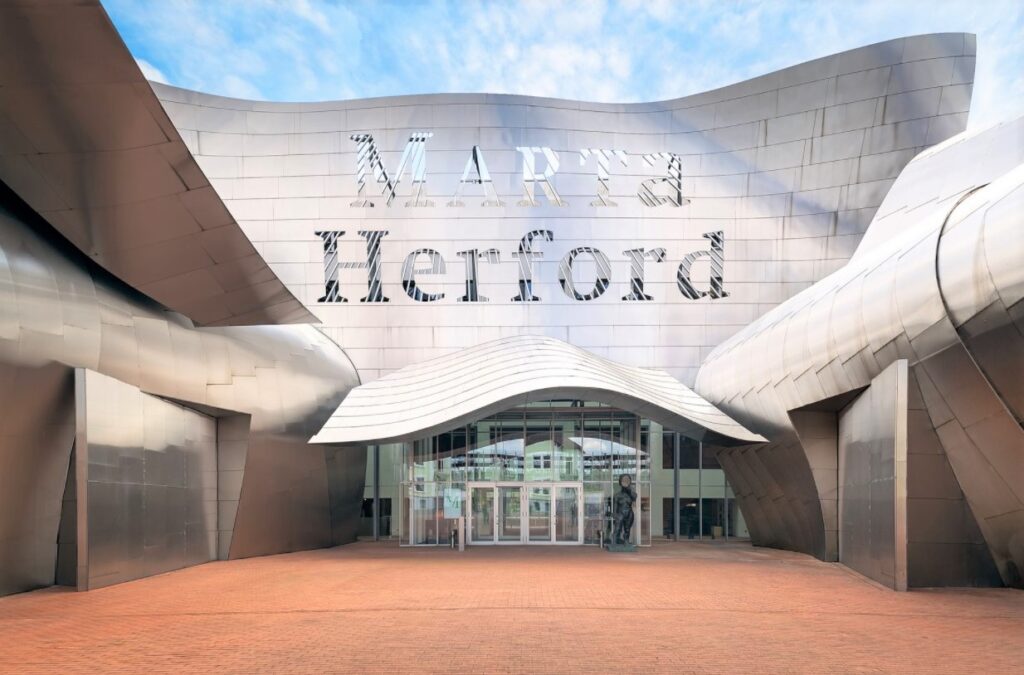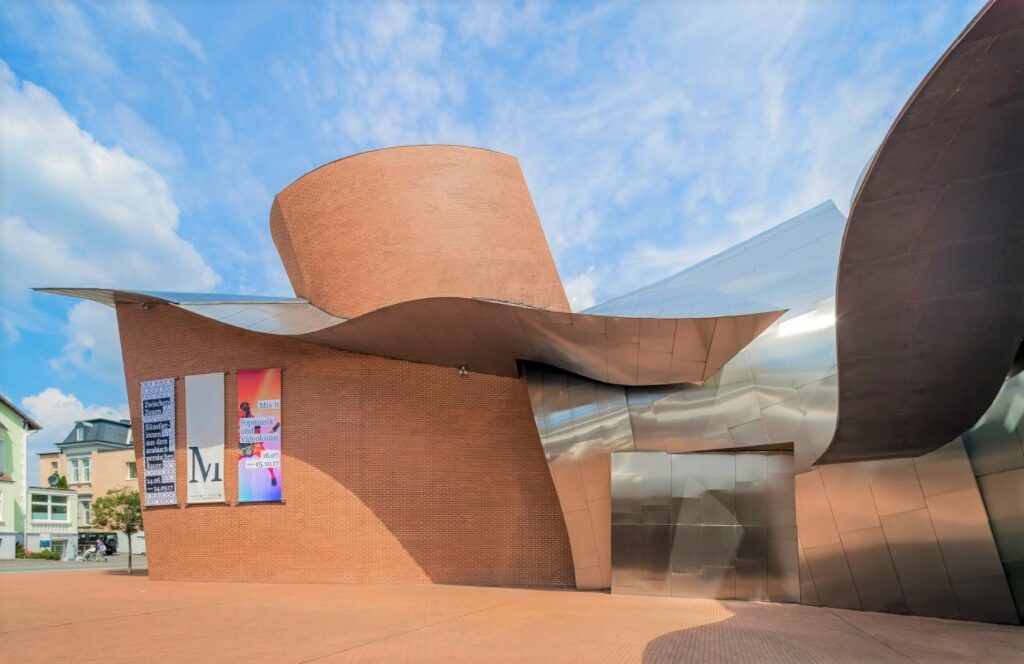 With the opening in May 2005, Herford also sent out a clear signal for the future-oriented development of the railway station quarter. The sculptures on the Marta campus are today among the most important works of art in the municipal area. With its incremental expansion over recent years, the museum has also created a situation where visitors can experience the Marta as a lively meeting place. The Marta Atelier, for example, in the nineteenth century villa, offers an ideal atmosphere for the diverse workshops within the framework of the museum's educational program. And with the idyllic garden at the Marta Depot, designed by the acclaimed "atelier le balto", the museum invites people to stop spontaneously and enjoy the view of the river.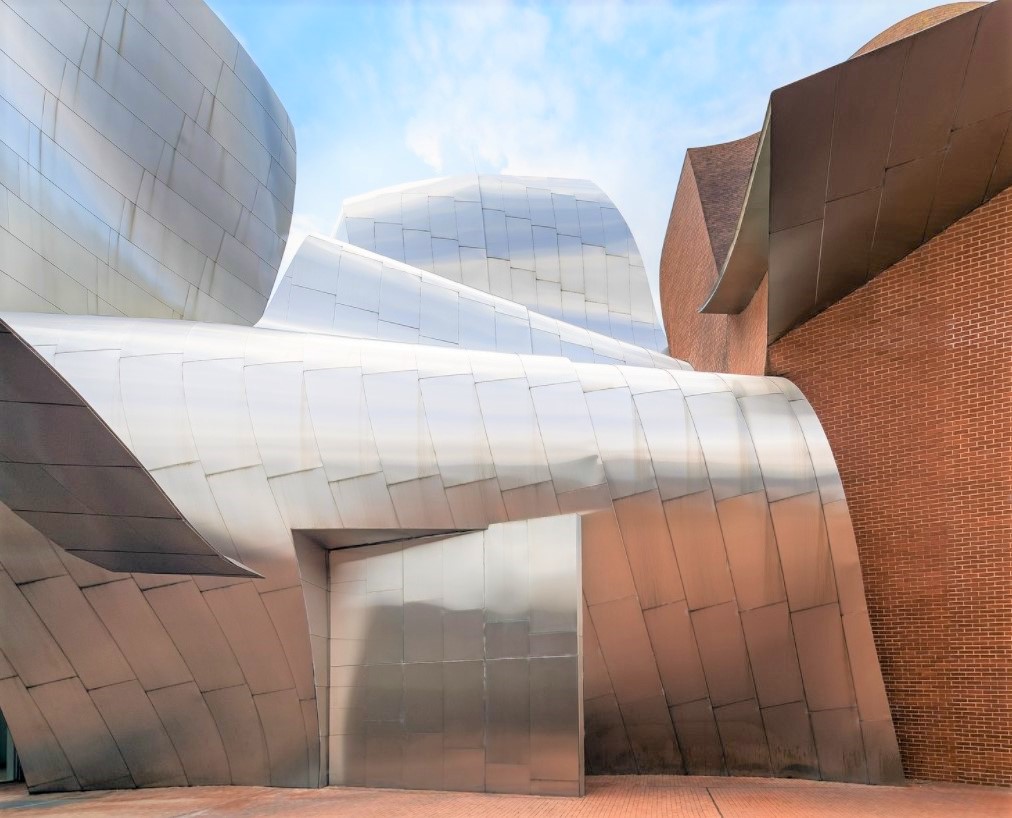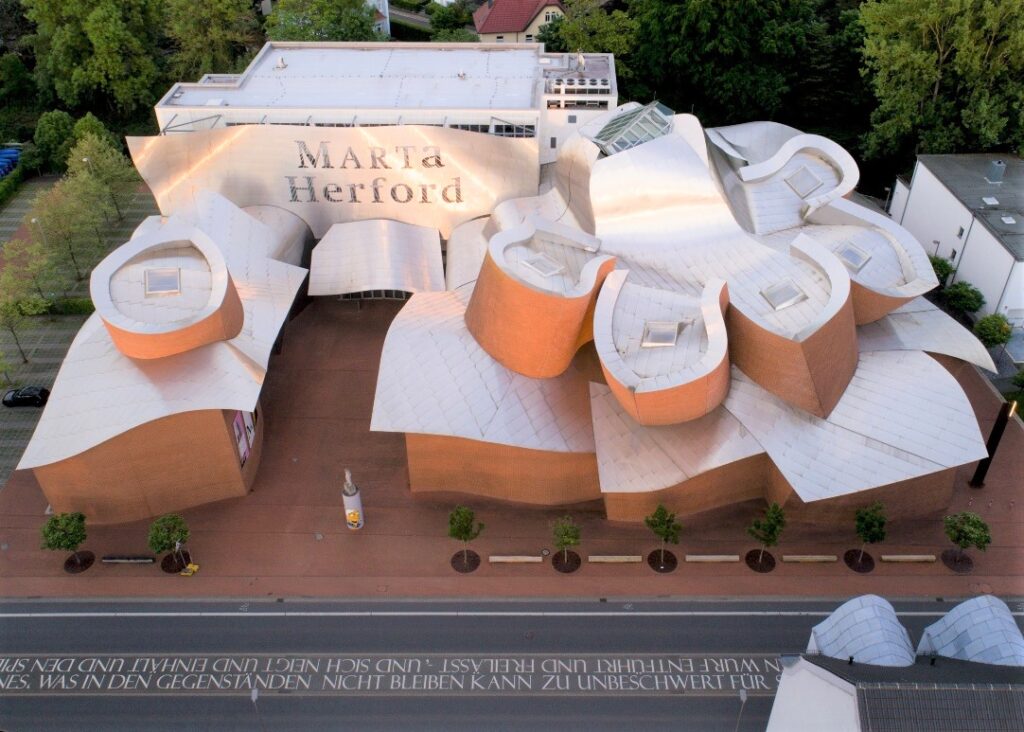 A building that is always in motion and still capable of change even after completion.
Credit Pics @ Arch. photos
Architects: Frank Owen Gehry
MARTa Herford
Goebenstraße 2, 32052 Herford, Germany
Phone: +49-5221-99 44 30-0