The purpose of the project was to design a gastronomic space which will promote red tuna as a quality product and, at the same time, make the brand known to the general public.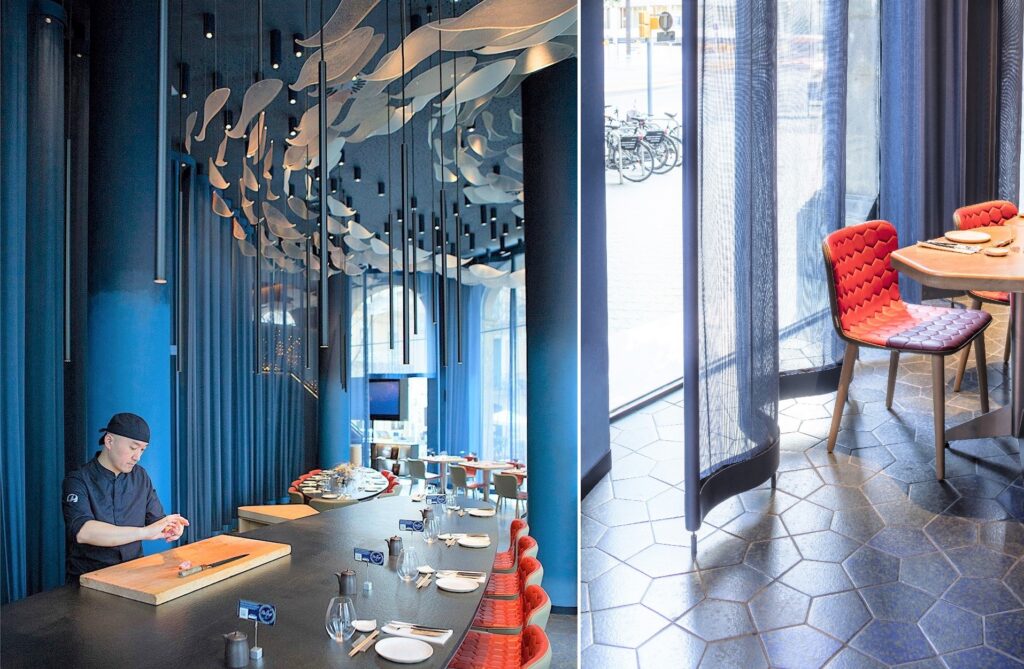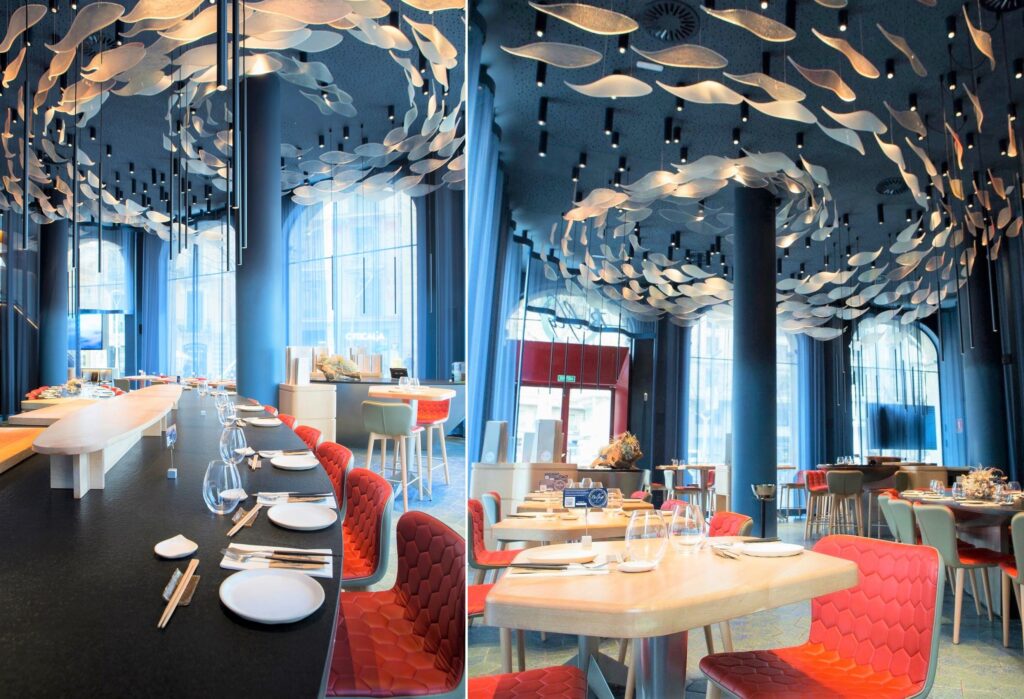 The interior design is intended to become another element of communication regarding the world of the red tuna. Each of the zones reflects a different aspect of the product and its capture.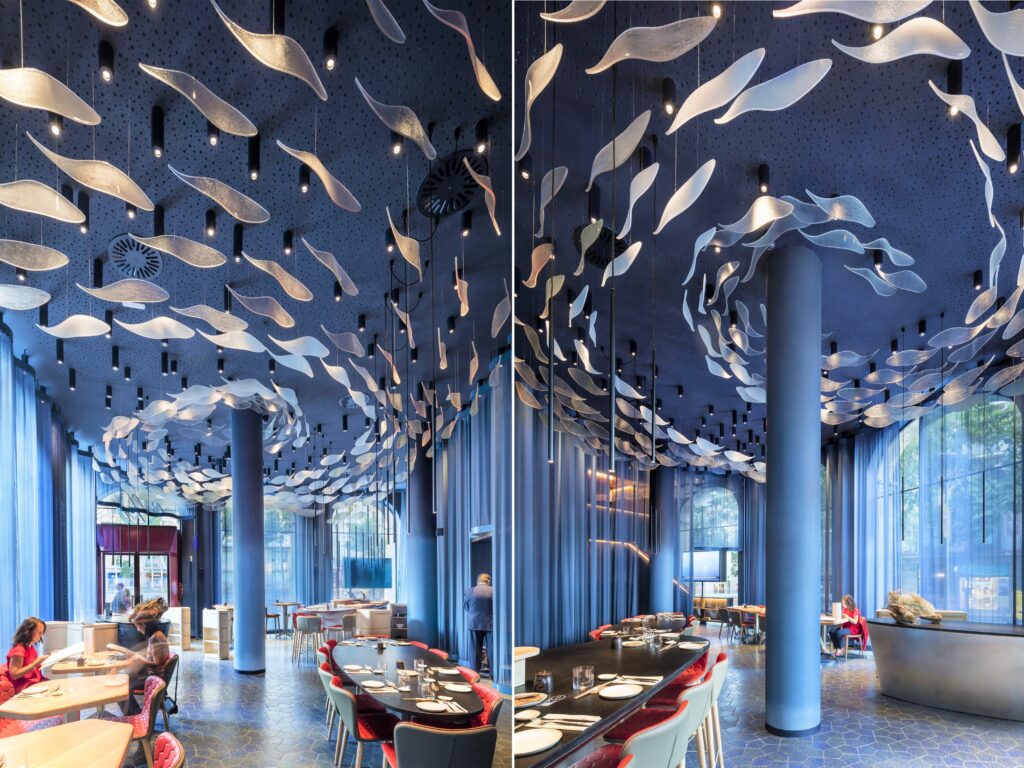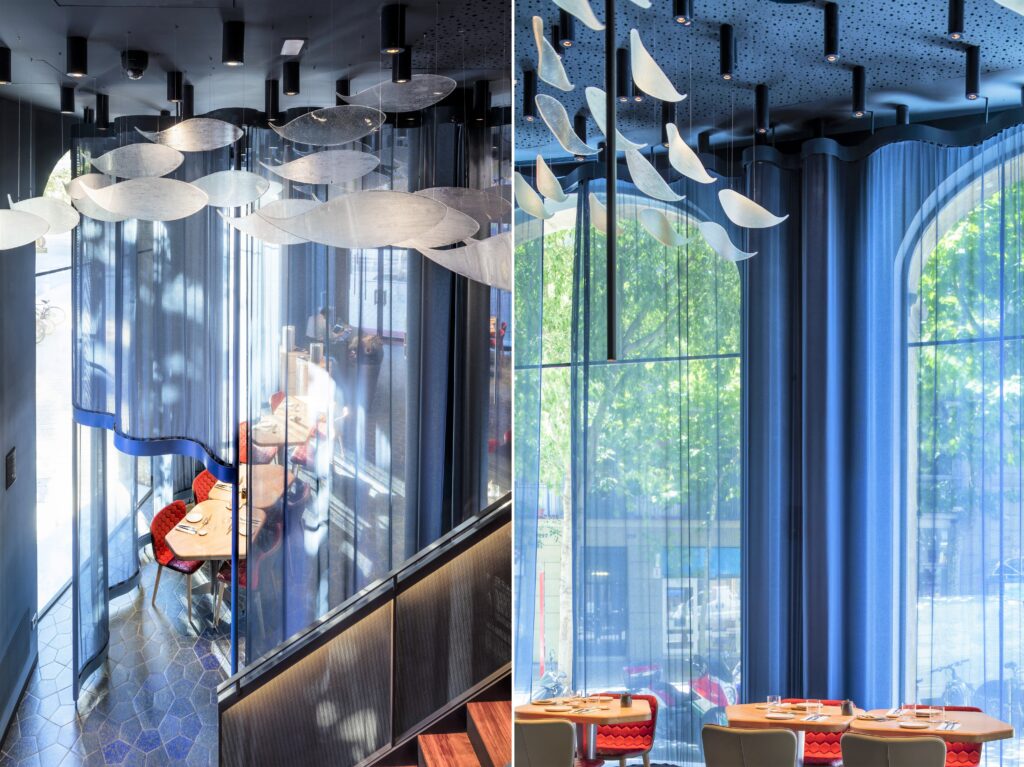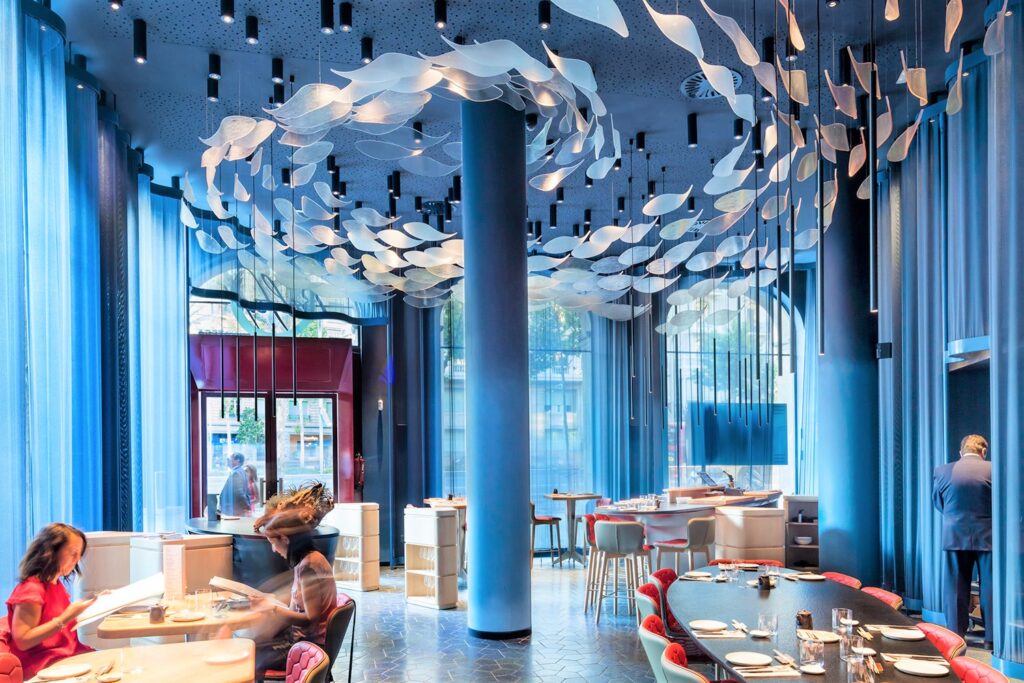 The principal area or Blue Room transports us to the depths of the sea.
Located on the upper floor are two multi-function rooms which are interconnected and can therefore be used for meetings, small events or more intimate dining.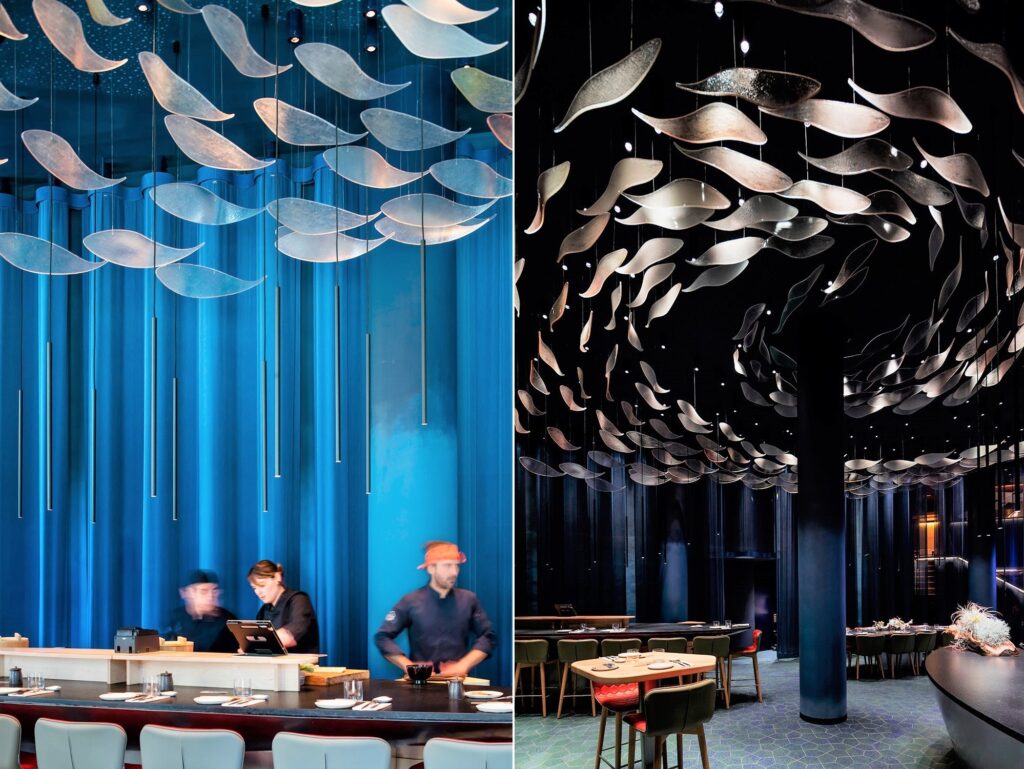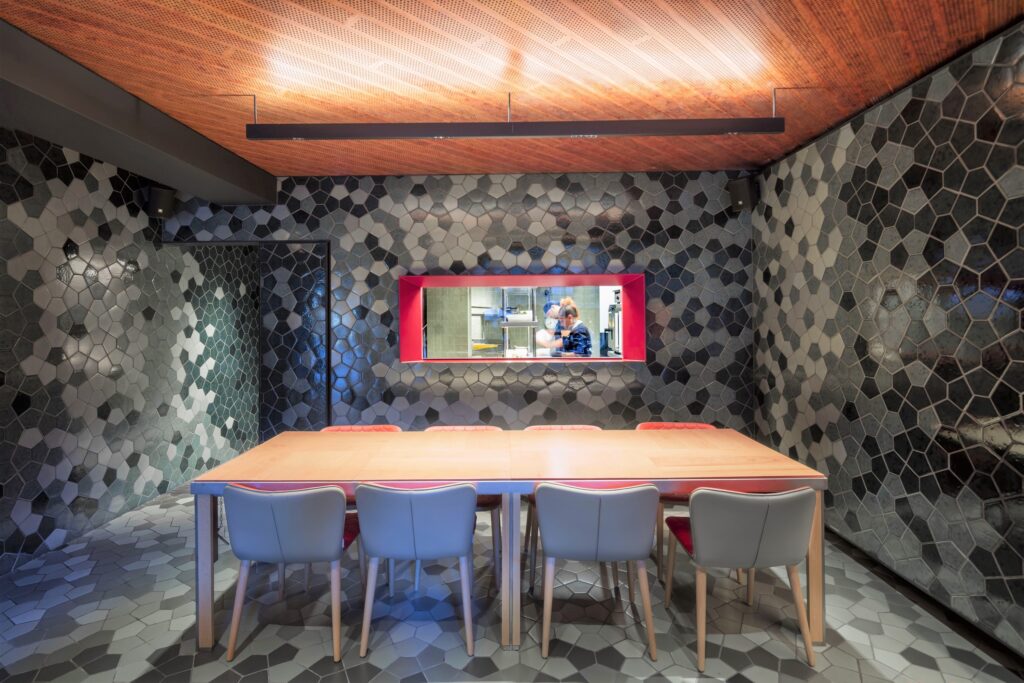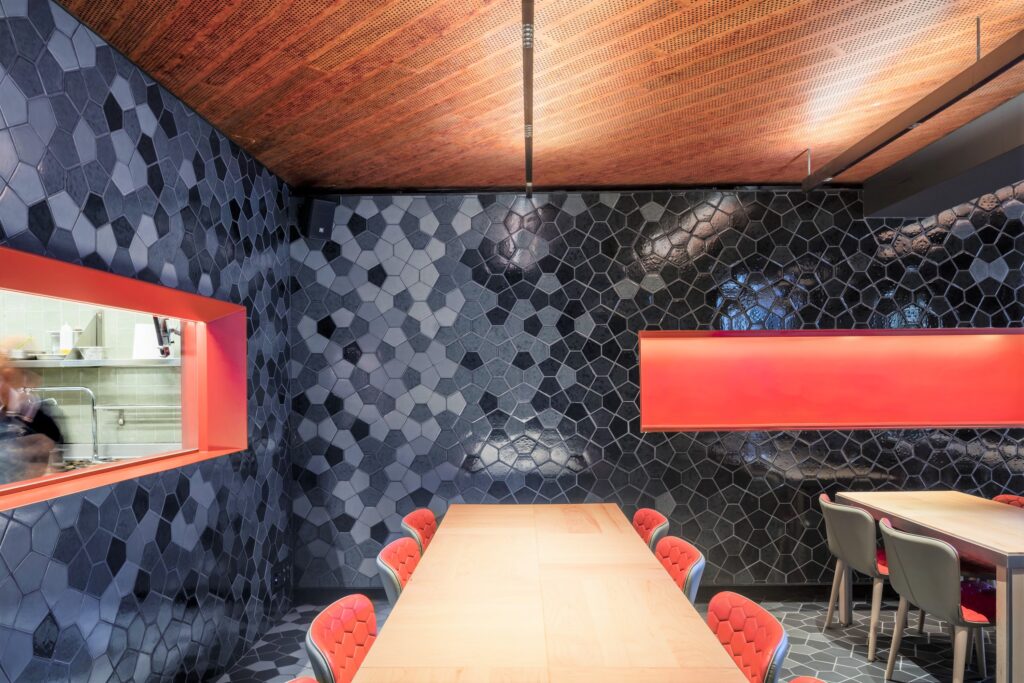 The material nature of this space is inspired by the meat of the tuna.
The Ronqueo Room, refers to the traditional, manual dissection of the tuna. The Balfegó family has for many years held public "ronqueo" sessions in different areas of the city of Barcelona; events attended by numerous chefs and professionals of this sector.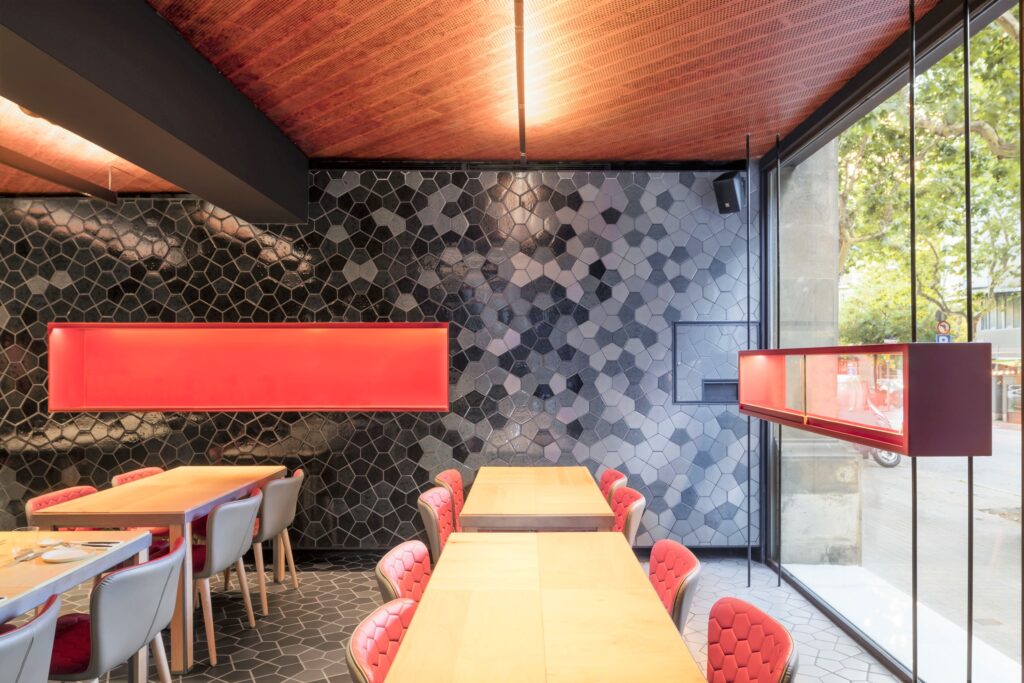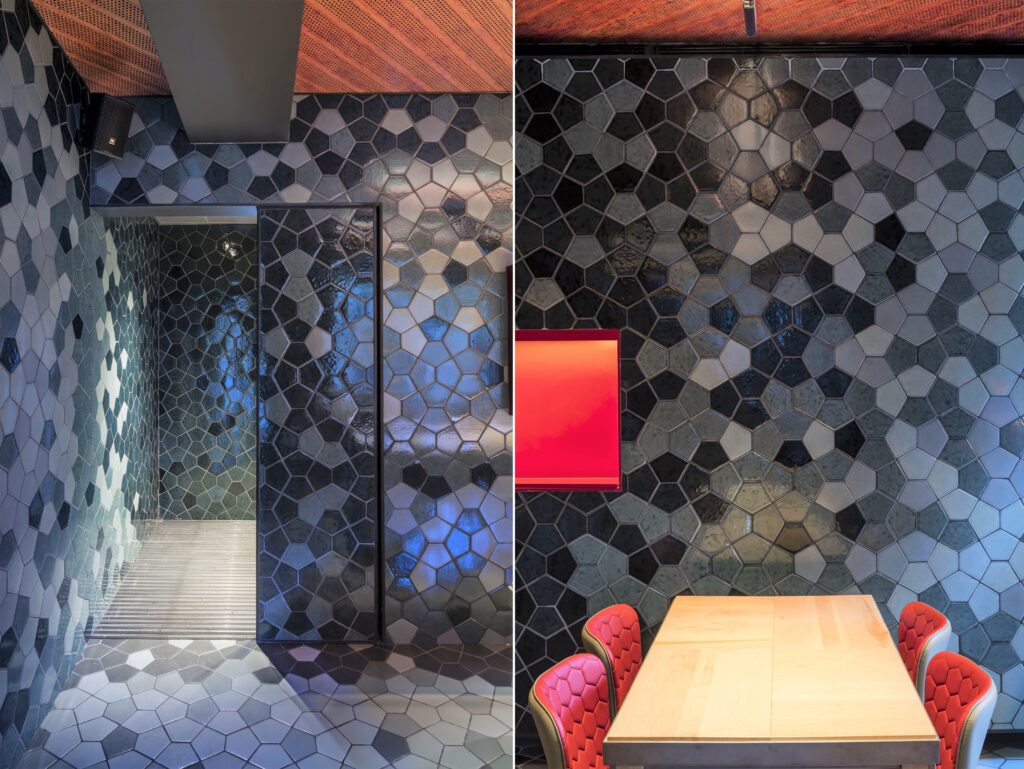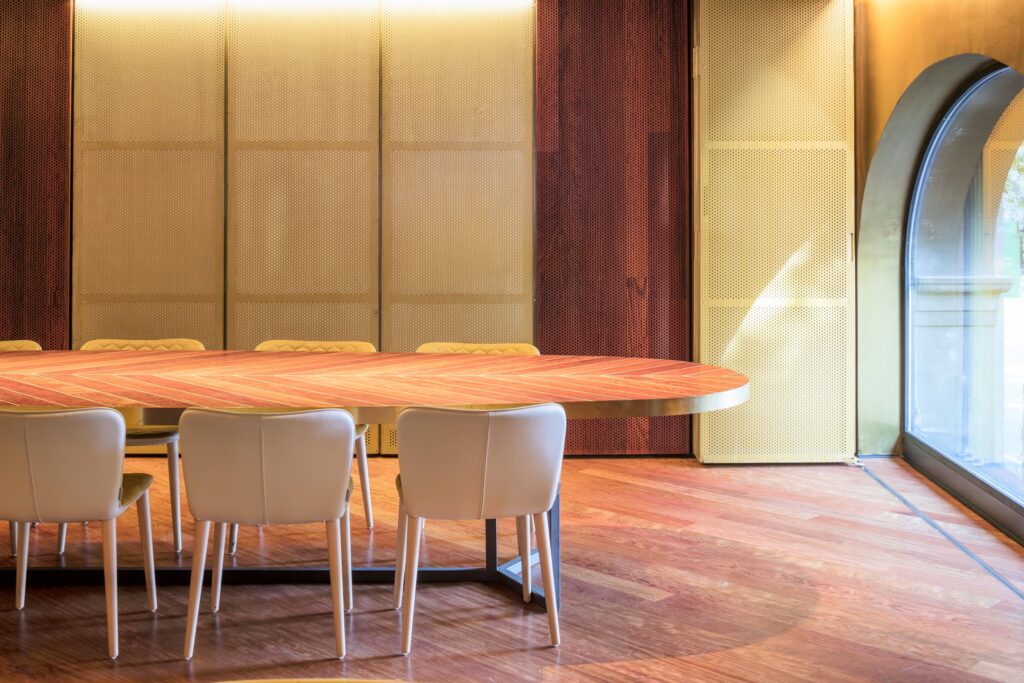 The locale required a reserved area where "ronqueos" could be held every so often and its design had to meet the specific necessities of the event such as a large work area and thorough but easy cleaning.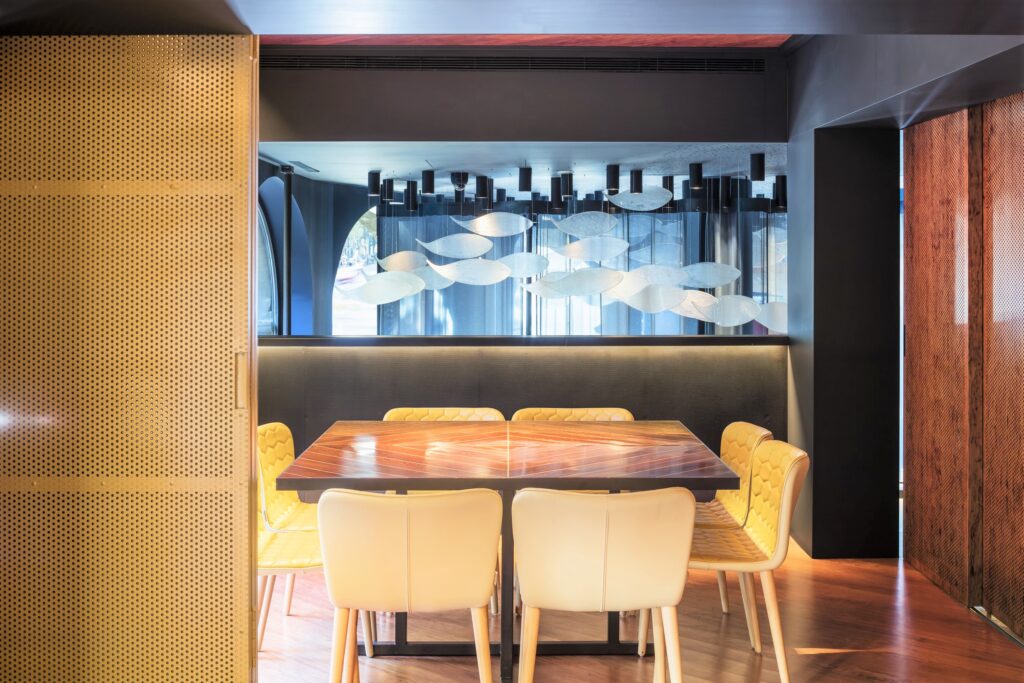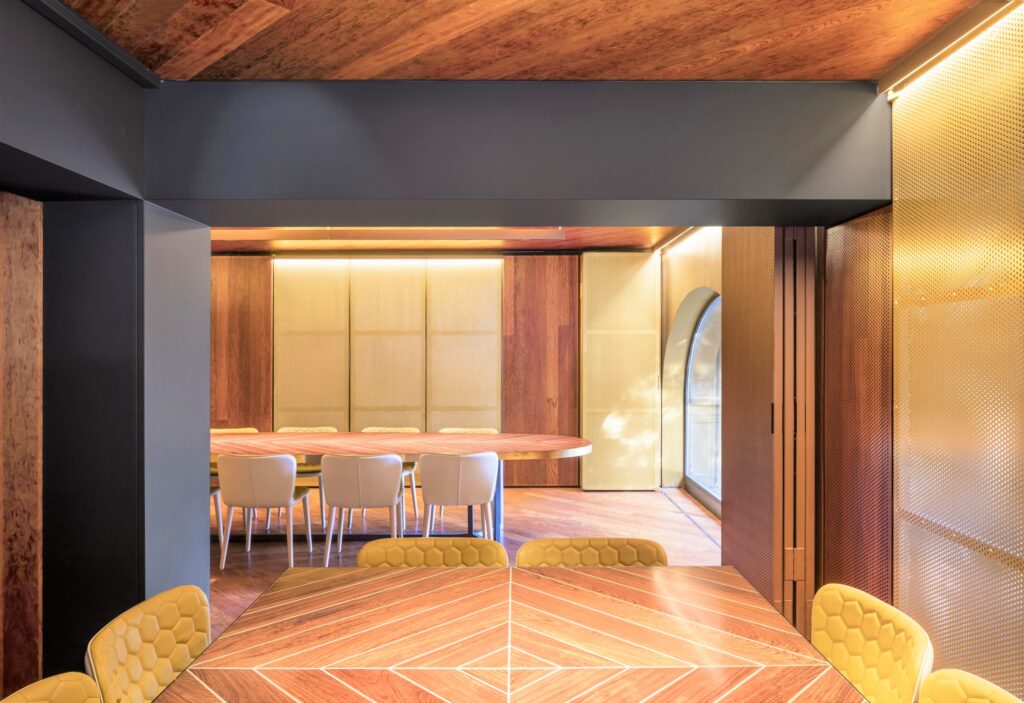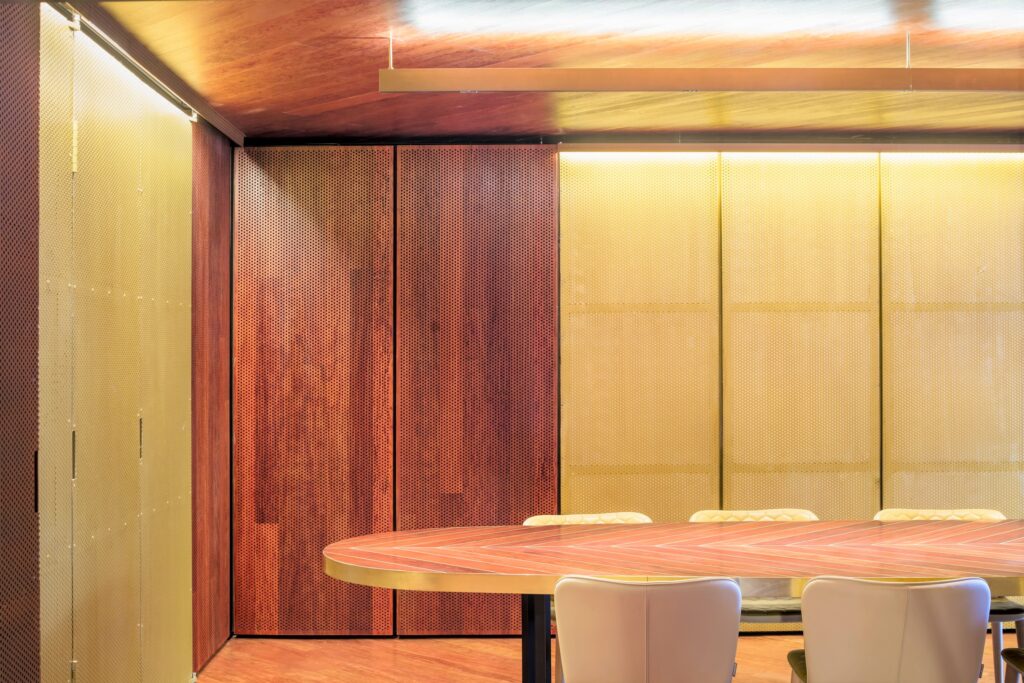 It was decided that a ceramic wrapping would convert the room into a clean and aseptic space, while at the same time making reference to another aspect of the red tuna: the skin with its shiny blue and silver scales.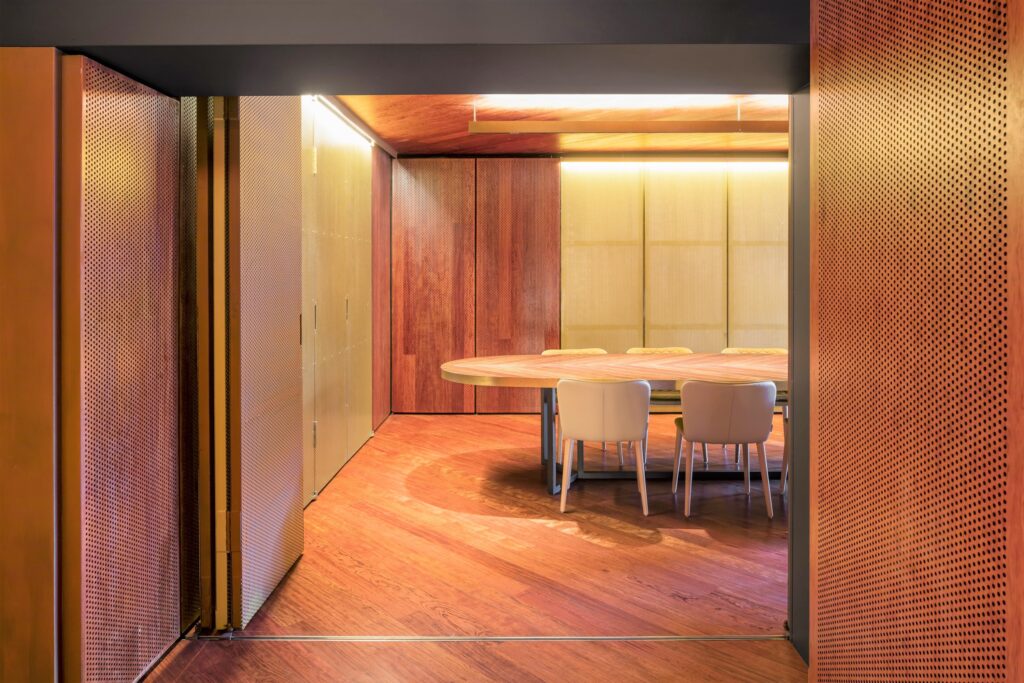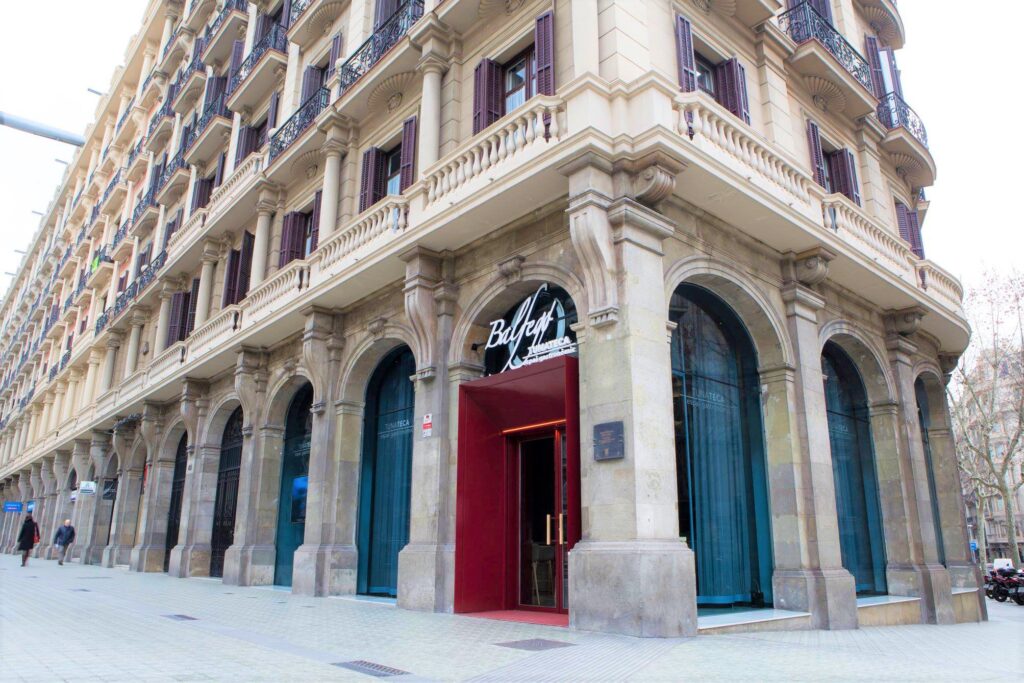 Credit Pics @ Adrià Goula
Architects and description: El Equipo Creativo
Tunateca Balfegó
Avinguda Diagonal, 439, 08036 Barcelona, Spain
Phone: +34 937 97 64 60
You may be also interested in: