The concept for TRi came from the Balinese philosophy of Tri Hita Karana, the union and balance of three elements: man, nature, and divinity. The guests pass through three areas during their TRi experience- Kampung (the Village), Kebun (the Garden) and Hutan (the Forest). The design elements are inspired both by Bali's incredibly rich cultural heritage, as well as its incomparable natural beauty. Bamboo is the dominant material, but TRi also features Balinese metalwork, slabs of river stone, and traditional cloth. In Repulse Bay, the river, sea, light reflections over the course of the day, tree line and far-off mountains all play a role in TRi's design.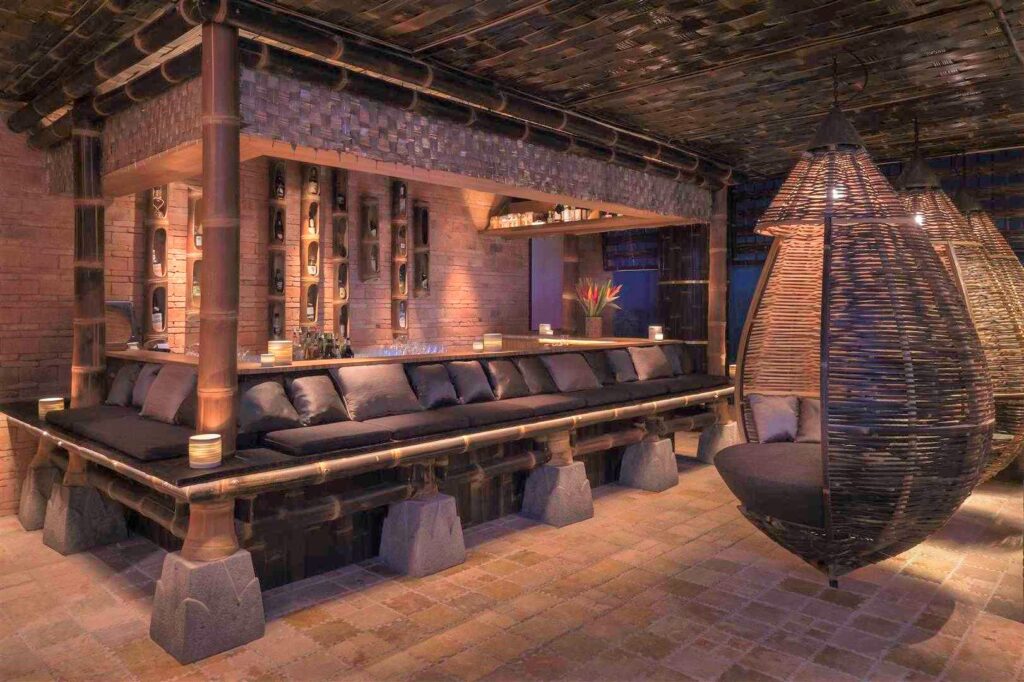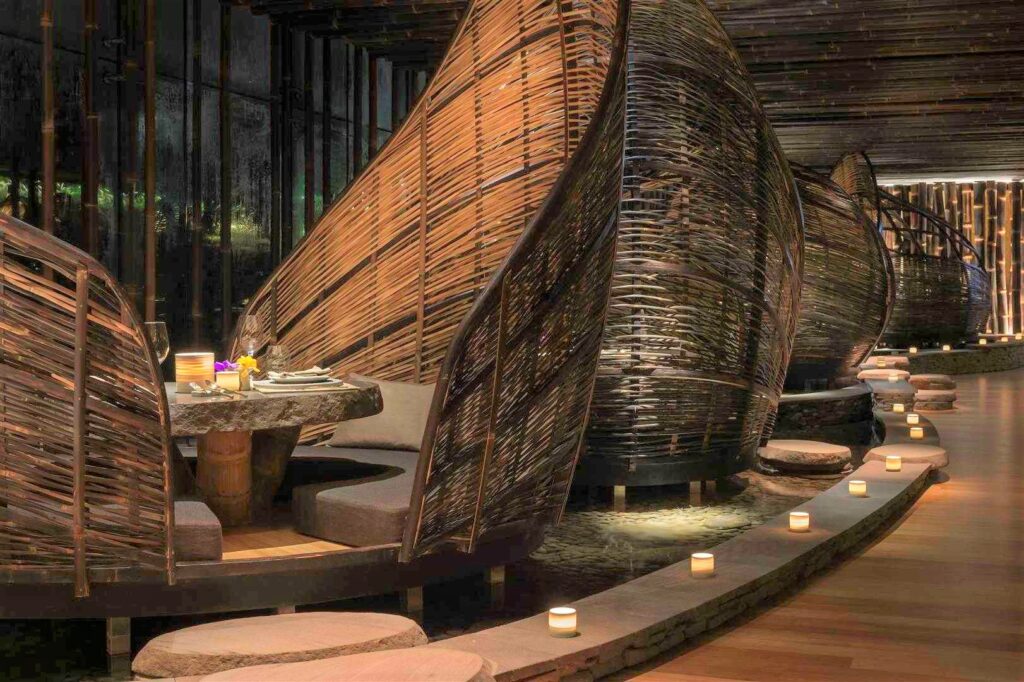 The first area, Kampung, welcomes the guest into a Balinese compound. Woven panels and mats speak to humble village homes and hand-craftsmanship; brown tones reminiscent of a wood-smoke hearth dominate the space. The Kampung bar area is designed as a bale pavilion, a place where Balinese people gather and sit together to relax with a sense of connection and harmony .
Guests then move into the bright world of a well-organized family garden, or Kebun. Natural but cultivated, geometric patterns through the hollows of sliced bamboo bring about energizing play of light and shadow. A 14.5m long communal table extends along the length of windows, made from an extraordinary rare teak log.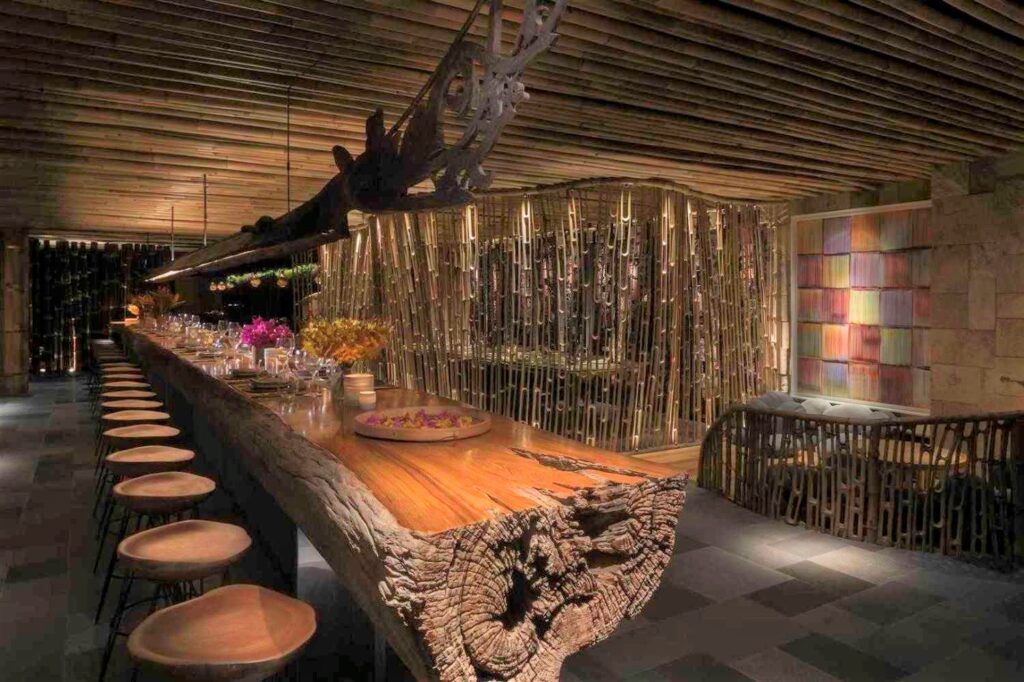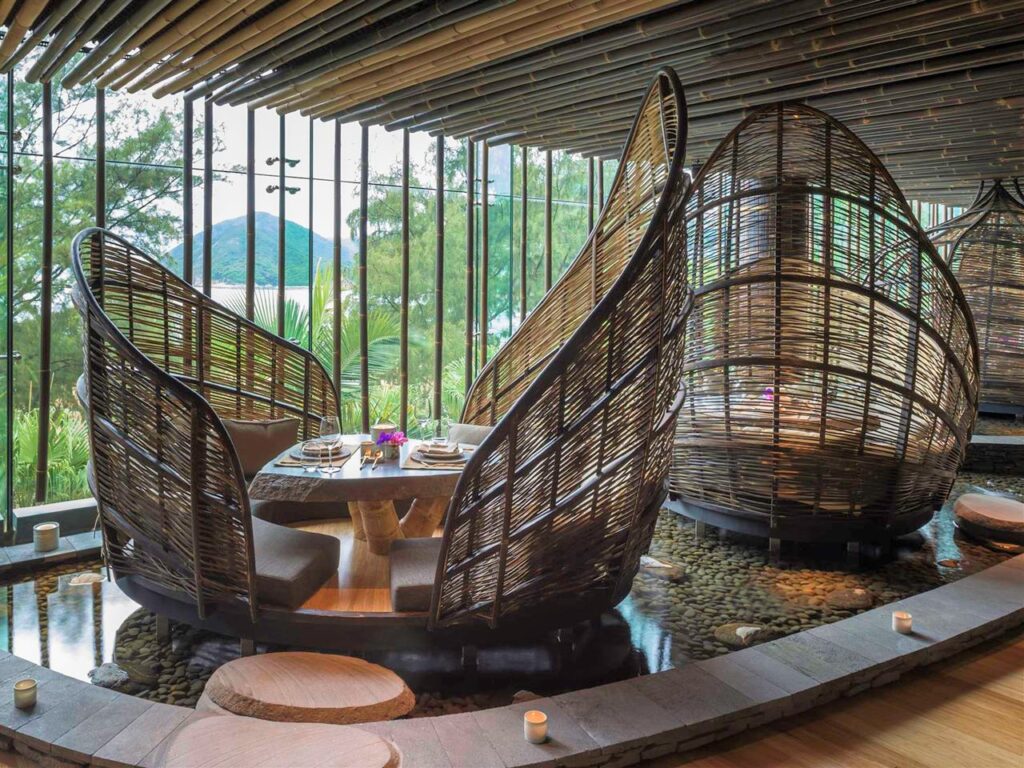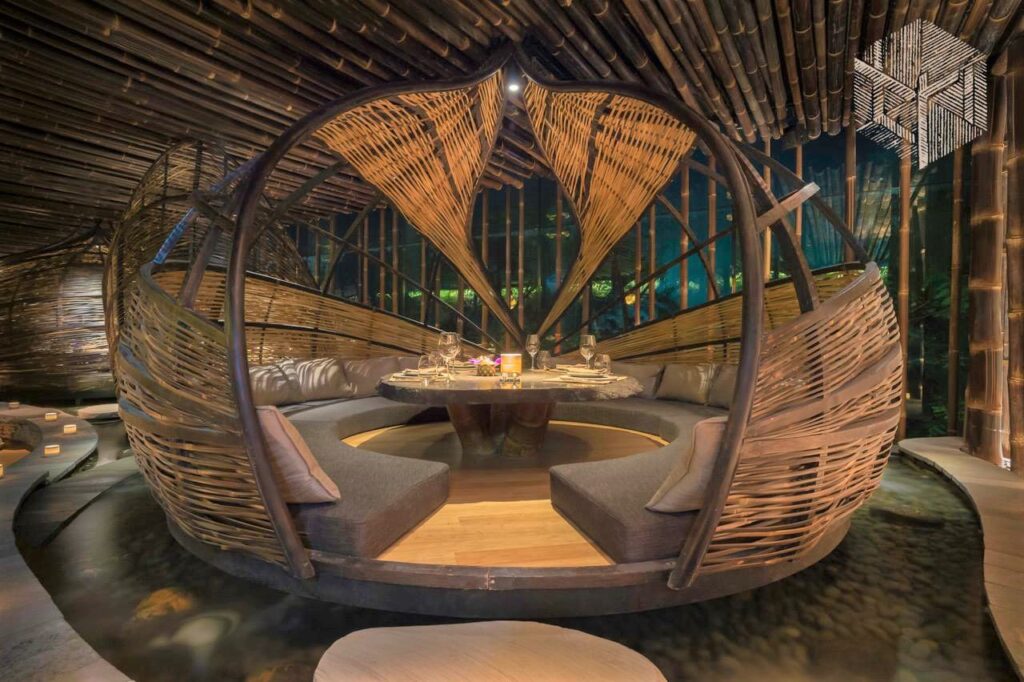 Finally, TRi guests come to the original Bali, the Bali of the untouched riverside, ripples in the water, cascading ferns, and wild groves of bamboo. There is a free natural wildness to this space, overlooking a calm river flowing to the sea. Along the far length of windows is a curving, terraced-edge pond. The bamboo elements stand tall, fully intact in natural beautiful form. In relation to the Tri Hita Karana concept, bamboo was such a natural choice. It is not only a sustainable material, but also has spiritual function, representing wealth and prosperity.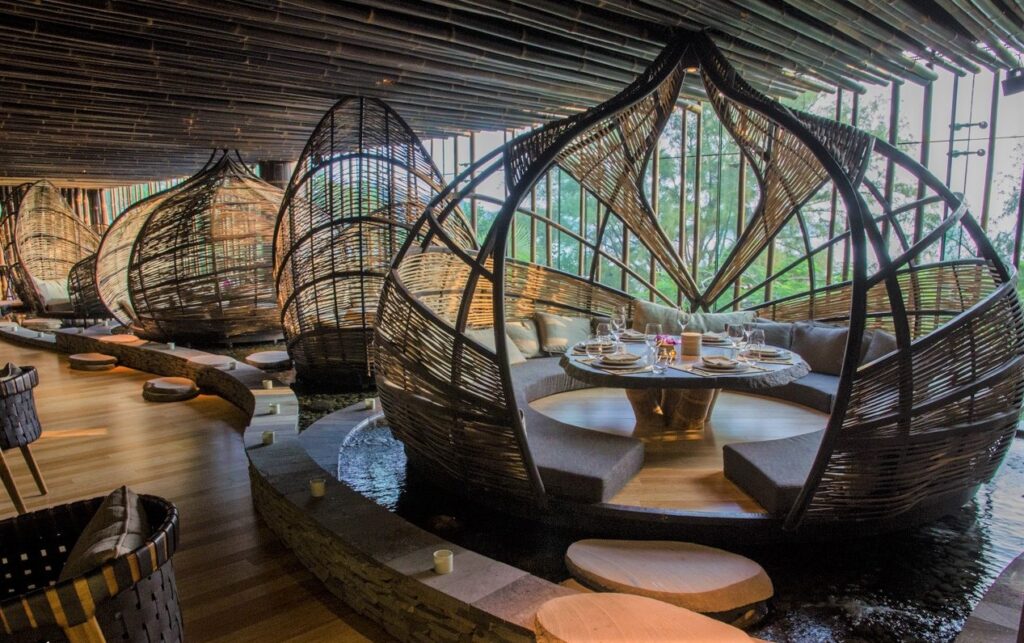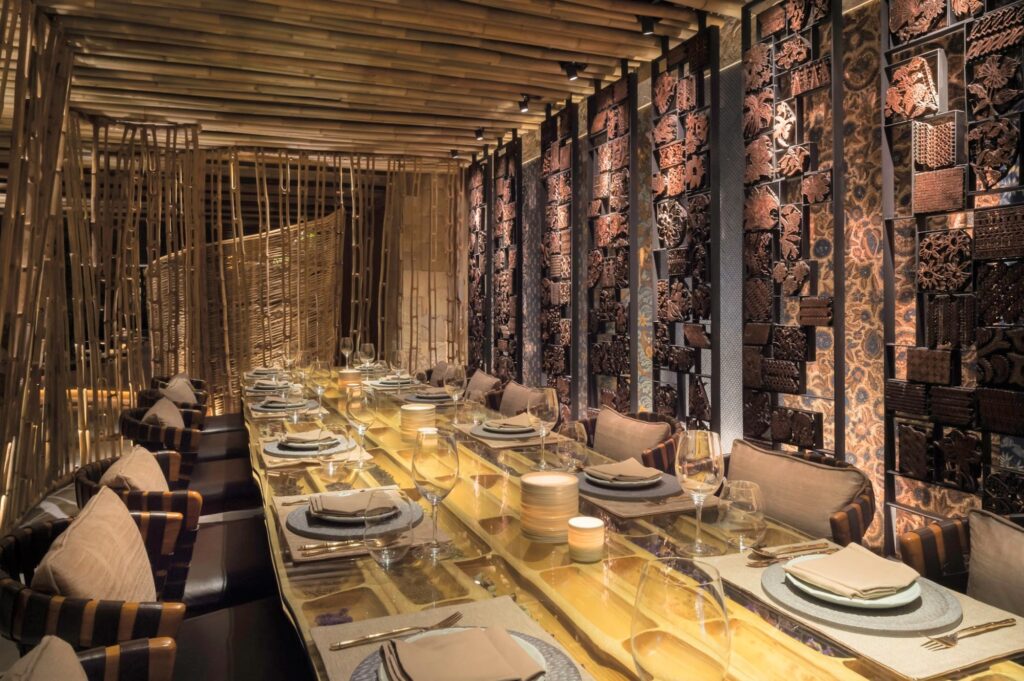 Stepping stones leading to pods on the water create intimate seating for romantic dinners and for small groups. The oversized lotuses dominate the pond, while becoming another layer of the view, their silhouettes echoing the mountain range beyond. Stone tops made from sliced river boulders also feature, bringing the natural edge and weathered crust of the original stone to the dining experience. The three legs are the "elephant feet" of giant Dendrocalamus Asper bamboo, further underlying the wild and untamed Bali landscape.
Architects: Ibuku
TRi
Shop 302, 3/F, The Pulse, 28 Beach Road, Repulse Bay, Hong Kong
Phone: +852 25150577
You may be also interested in: