Nice and fresh the new image of Cioccolatitaliani, opened at the Maximo Shopping Center in Rome.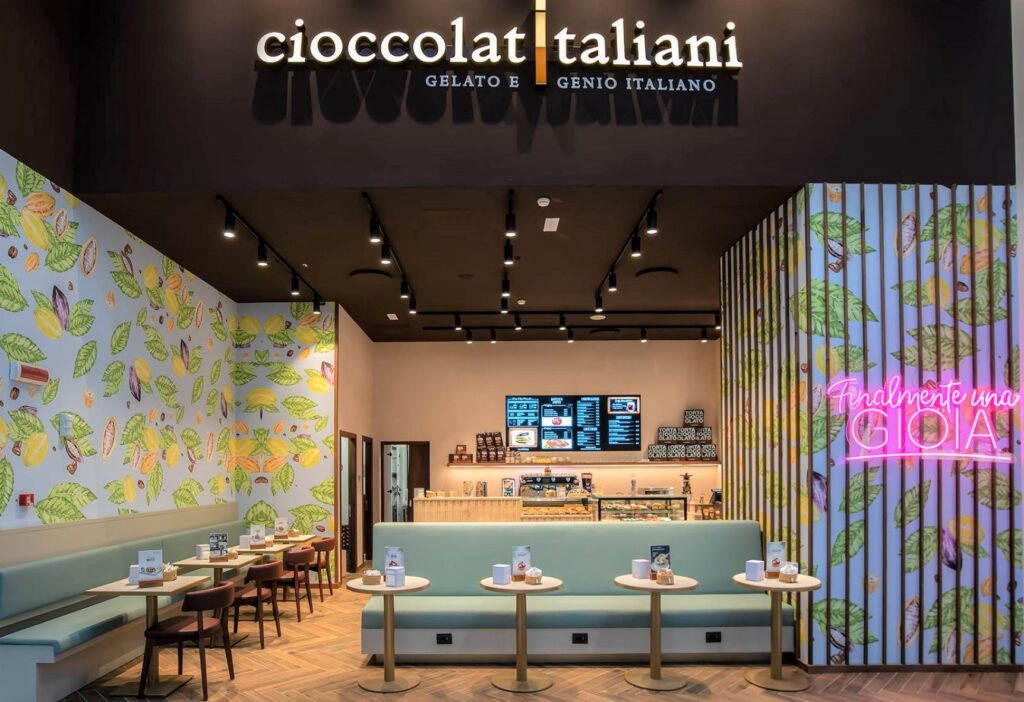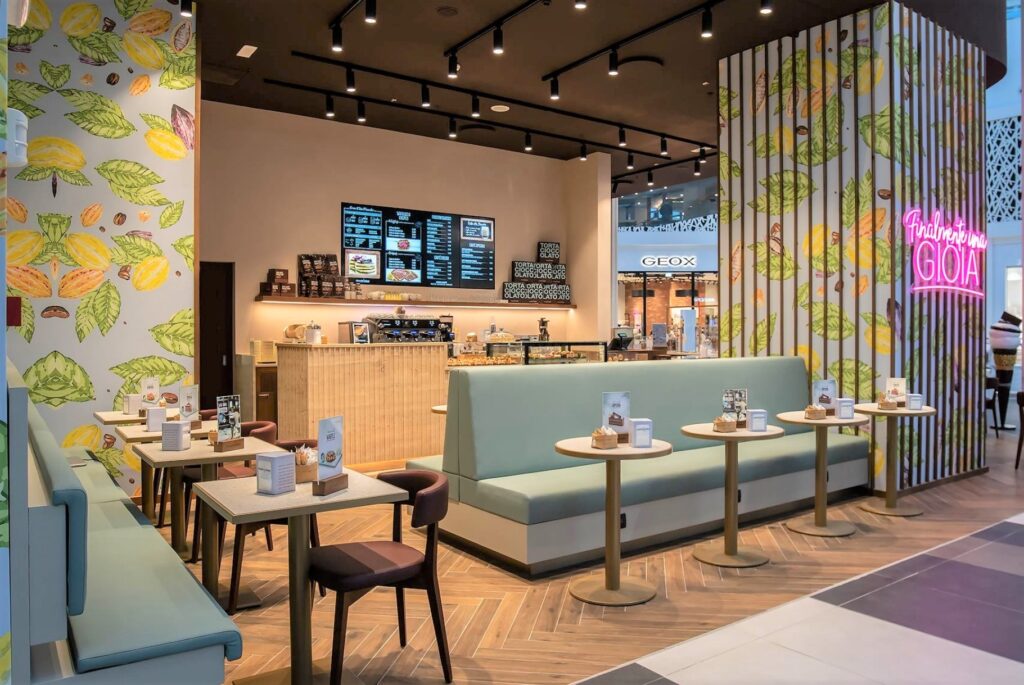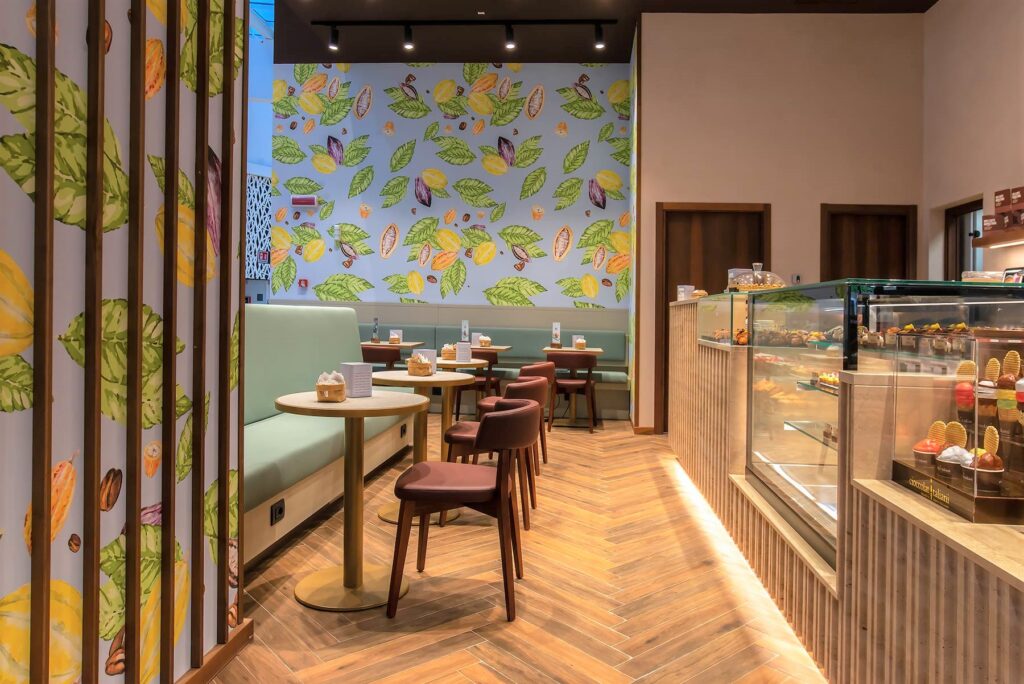 The claim "Finalmente una gioia"  ("Finally a joy") is more relevant than ever and certainly offers an answer, which in this case also becomes a place, to what everyone, especially today, we are looking for.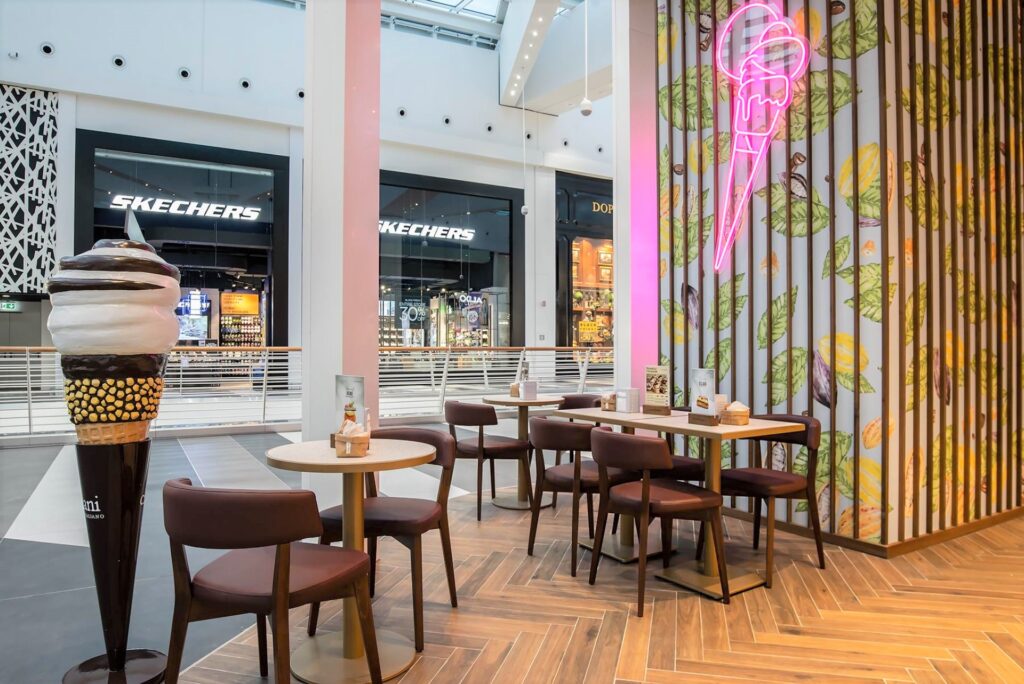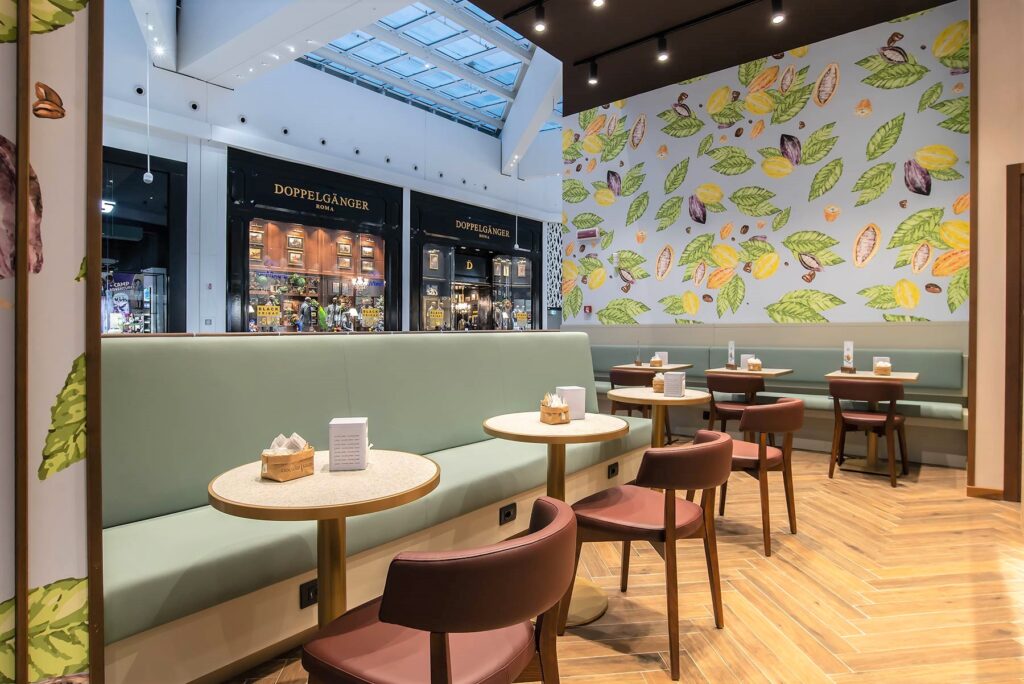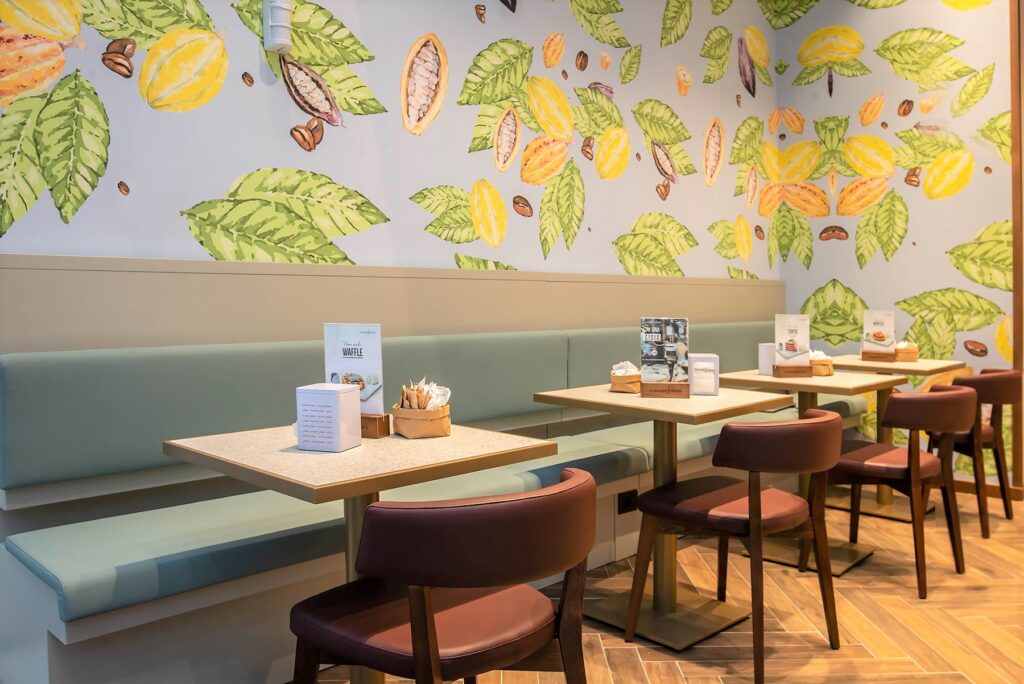 Yellow is the color of the sun, radiance and cheerfulness; it is the "happiest" color of the entire spectrum: those cocoa fruits, yellow on the walls, are therefore perfectly consistent with the concept of joy.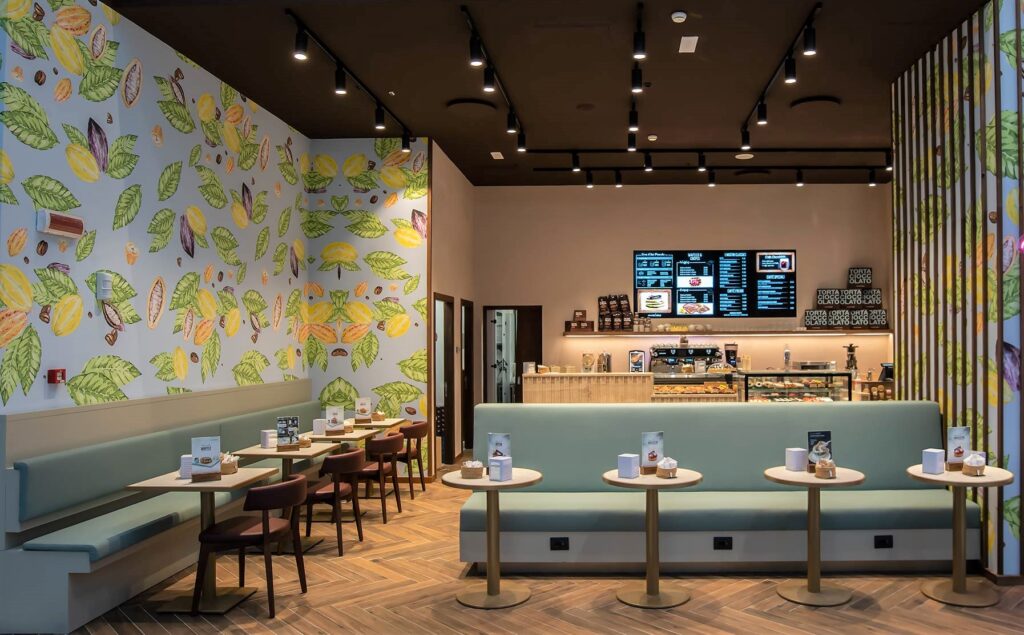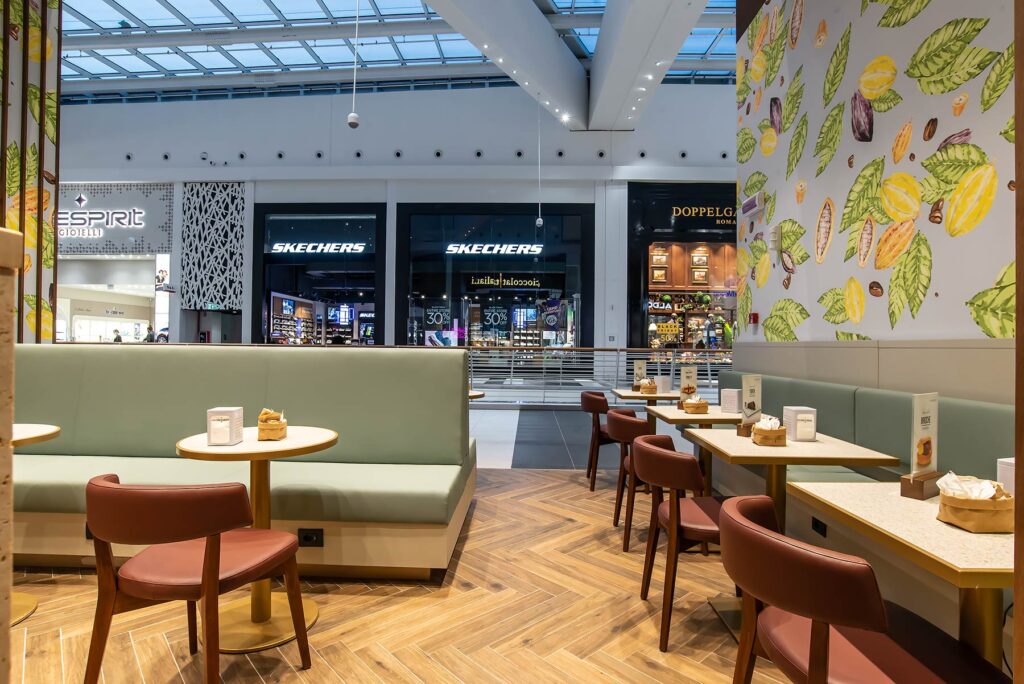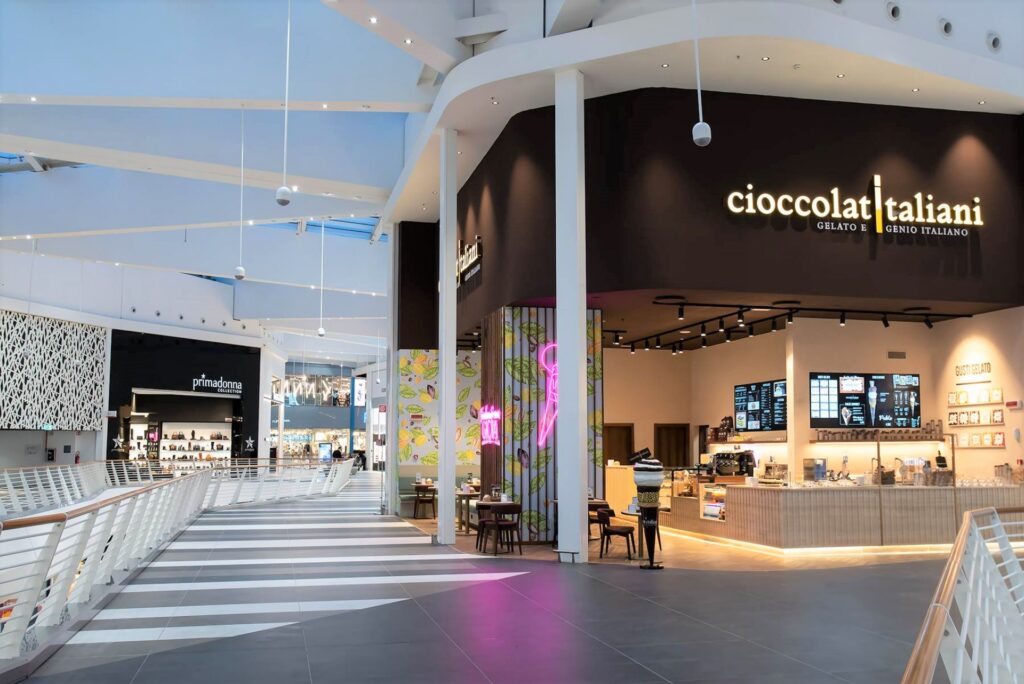 When it comes to "identity" ….. here it is: "coherence" of language , even between different languages
Furnishings and Pics by Augusto Contract
Cioccolatitaliani
Maximo Shopping Center, Via Laurentina, 865, 00143 Rome, Italy
Phone: 06 6934 5797
You may be also interested in: