Eve Penthouse & Lounge is a rooftop bar on the 34th floor of the Hyatt Regency overlooking the Dubai Creek that offers a diverse blend of fancy cocktails and cosmopolitan bites, complemented by unrivalled views of the city.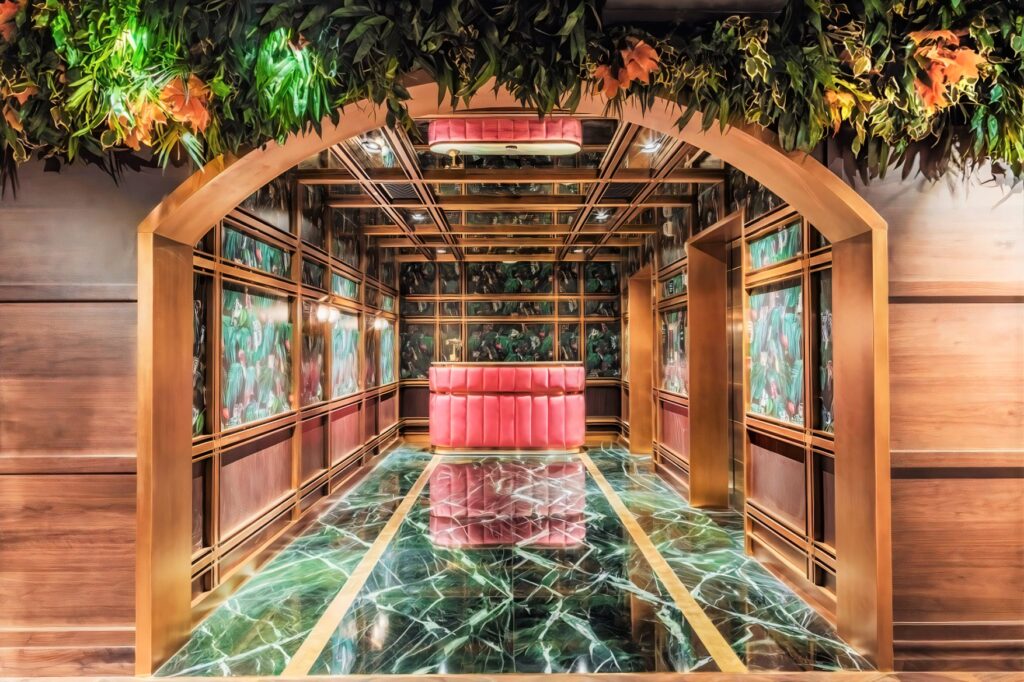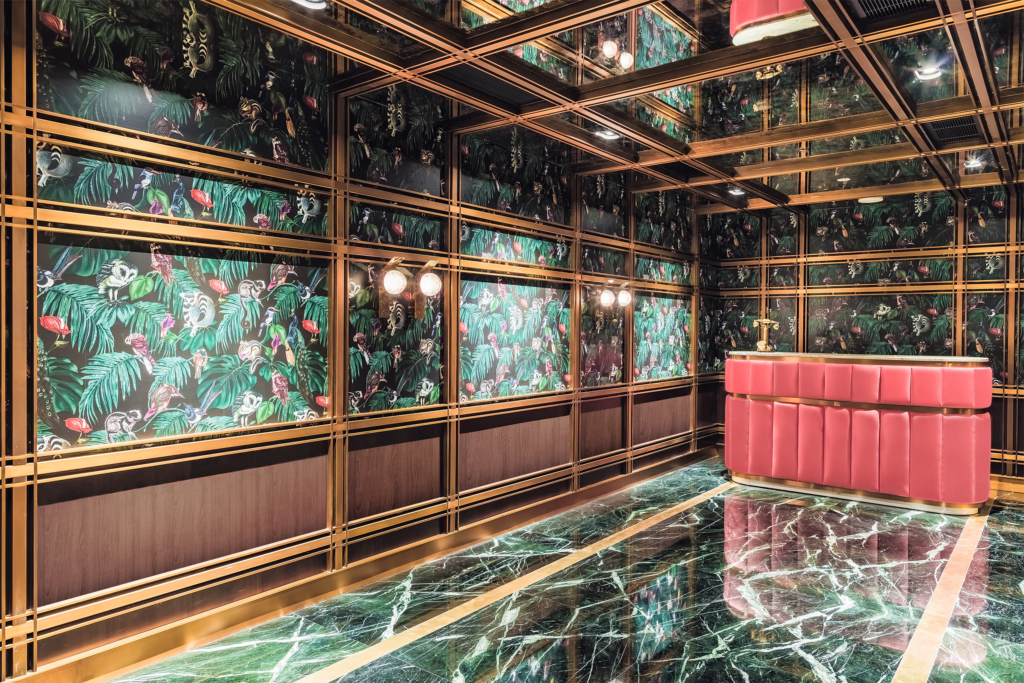 This contemporary bar boasts of a carefully crafted menu full of modern twists on international dishes, an extensive drink selection along with Shisha.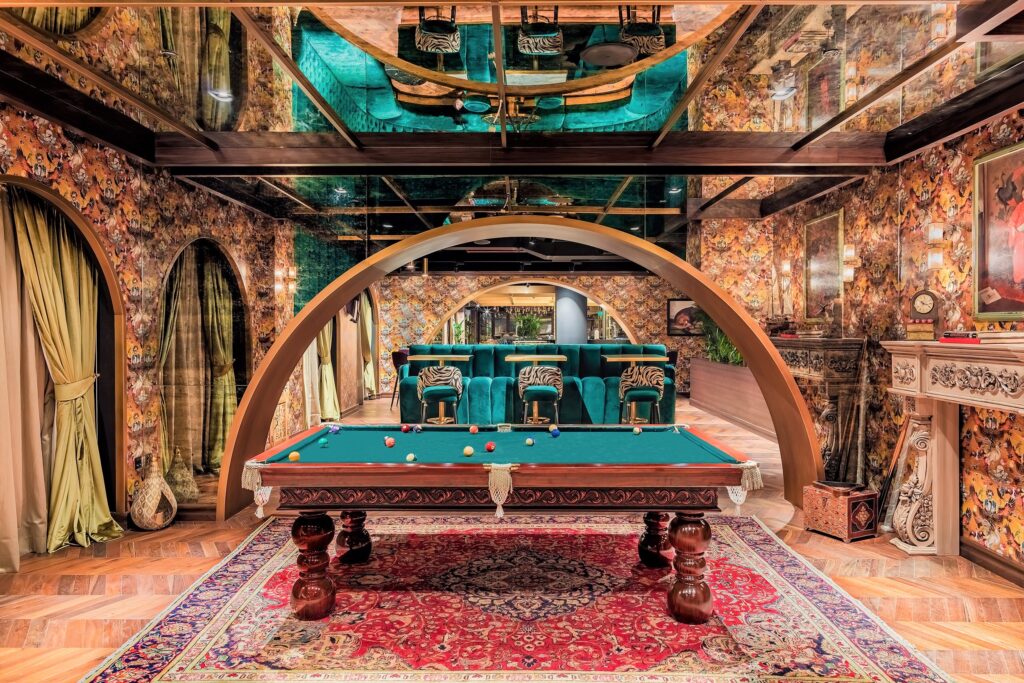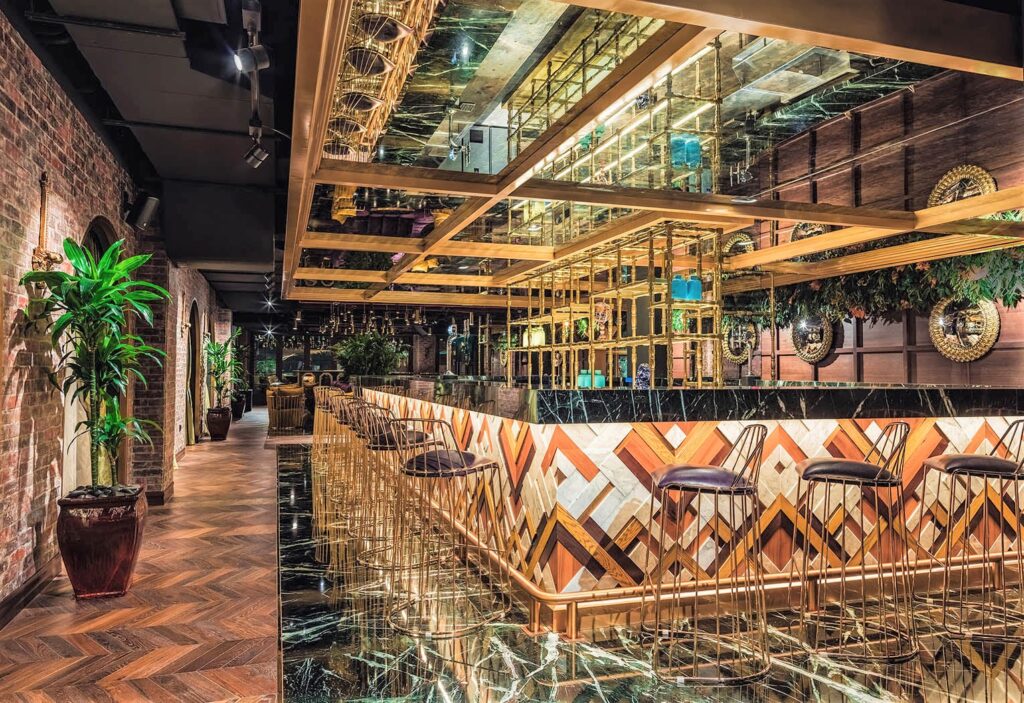 The goal was to convert an existing shell and core penthouse into a world of design, intrigue, and debauchery. A journey into an imaginary woman's apartment in the 1930s, this space consisted of several areas that weaved a story for the guests, fashioned after a socialites' private residence and life.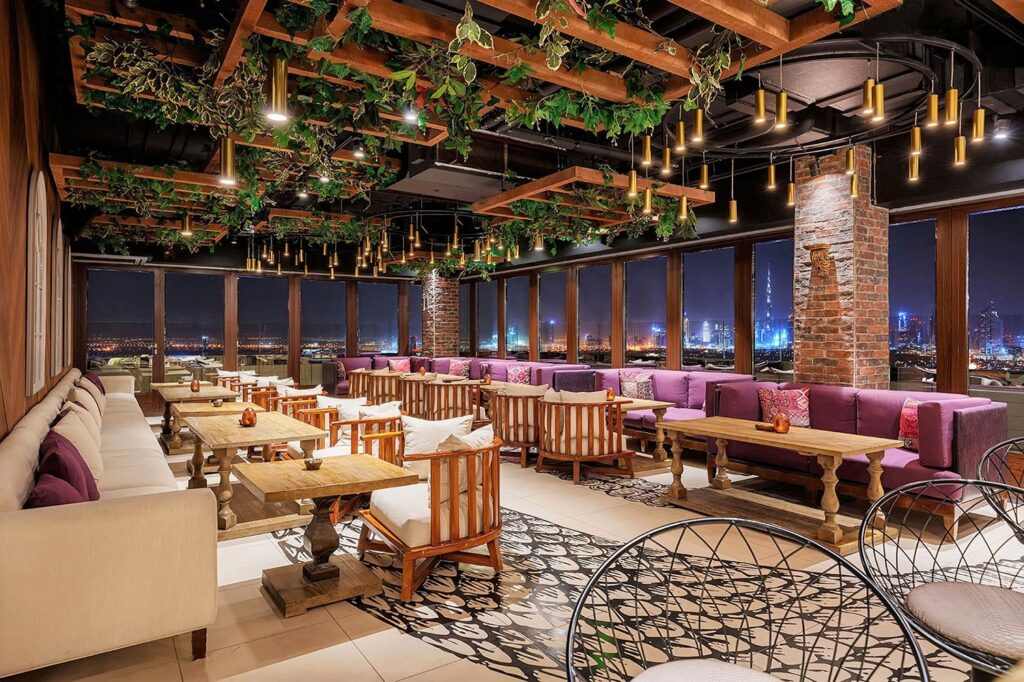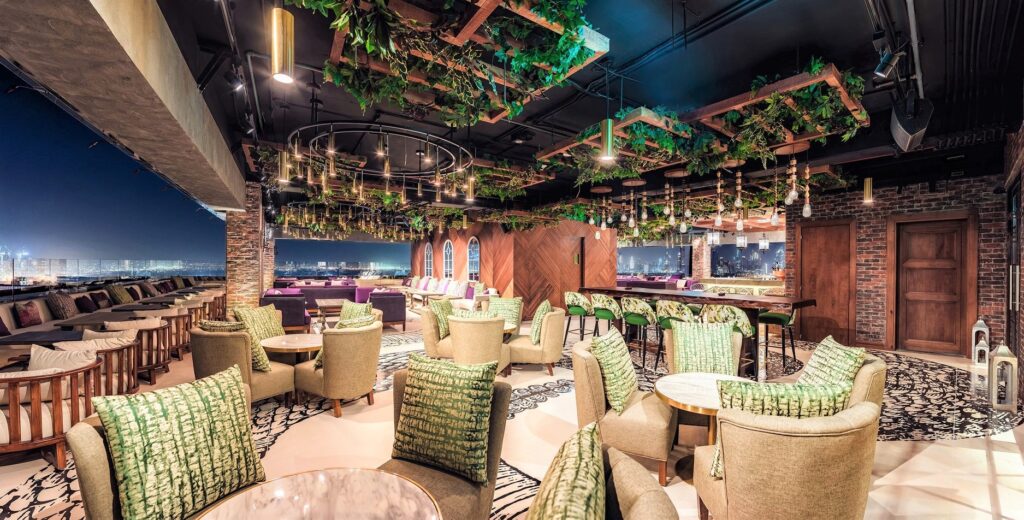 Custom digitally printed snakes on the terrace floor tiles tie into the theme of Eve's garden located outside the bar and lounge.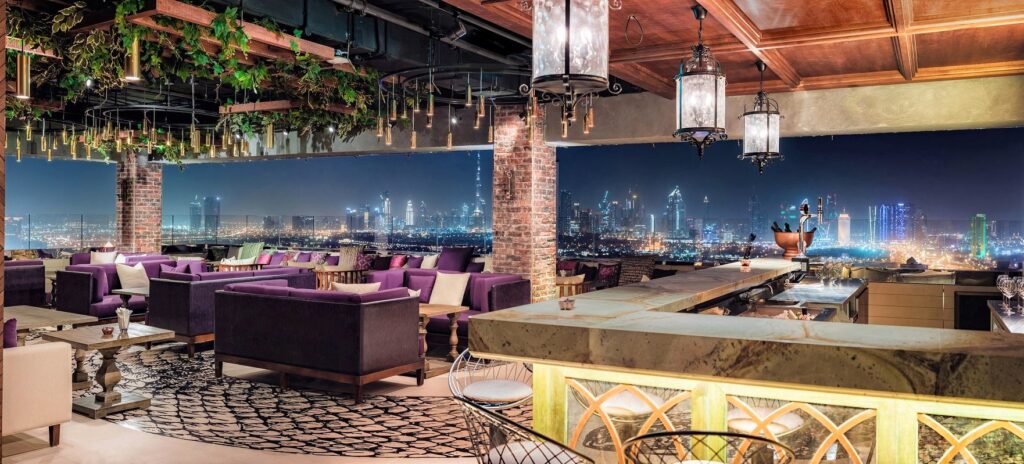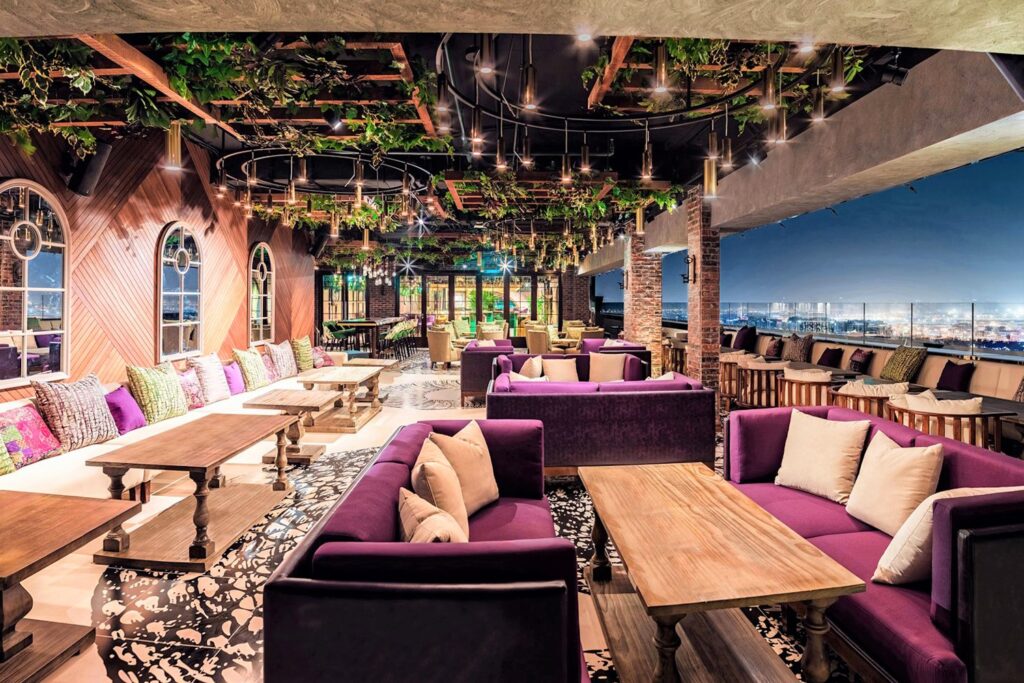 Customized furnishing, flooring and wallpapers, designed and locally manufactured (in-house) by the design team.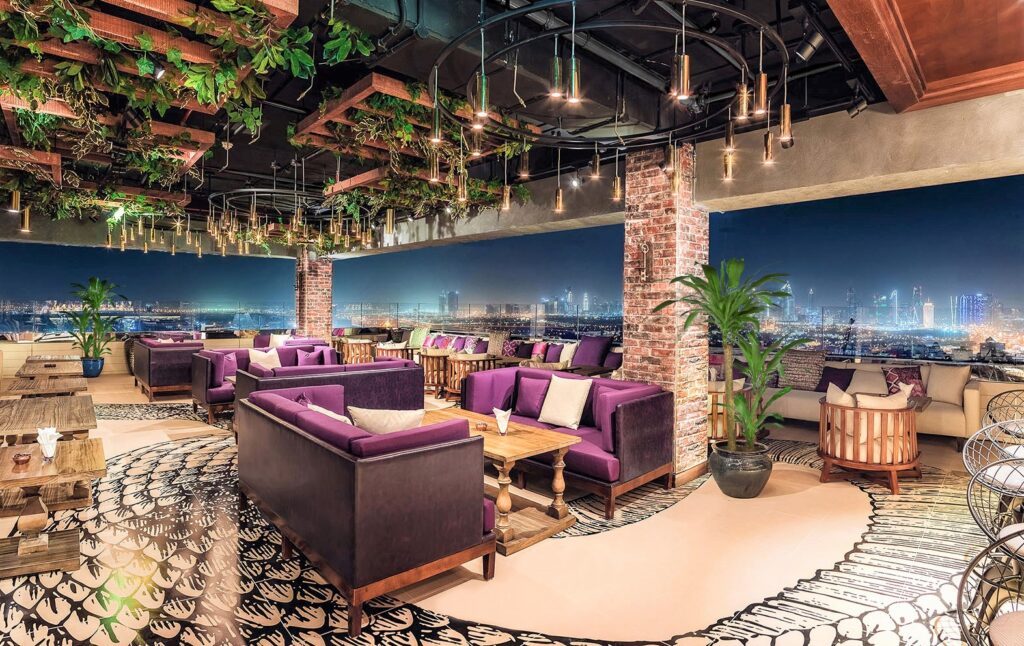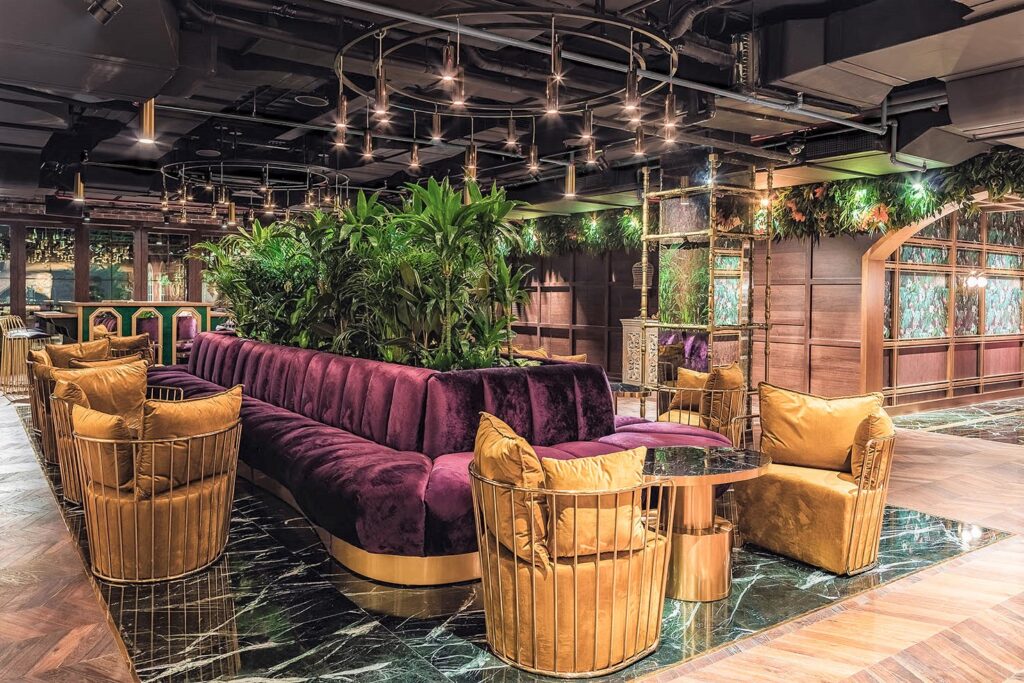 Credit Pics @ Hyatt Recengy
Architects: Creative Clinic
Eve Penthouse & Lounge
Hyatt Regency Dubai Creek Heights – Dubai Healthcare City – Dubai – United Arab Emirates
Phone: +971 4 553 1214