Sanshi Restaurant in Brescia, stands out for the visual richness of the Interior Design project.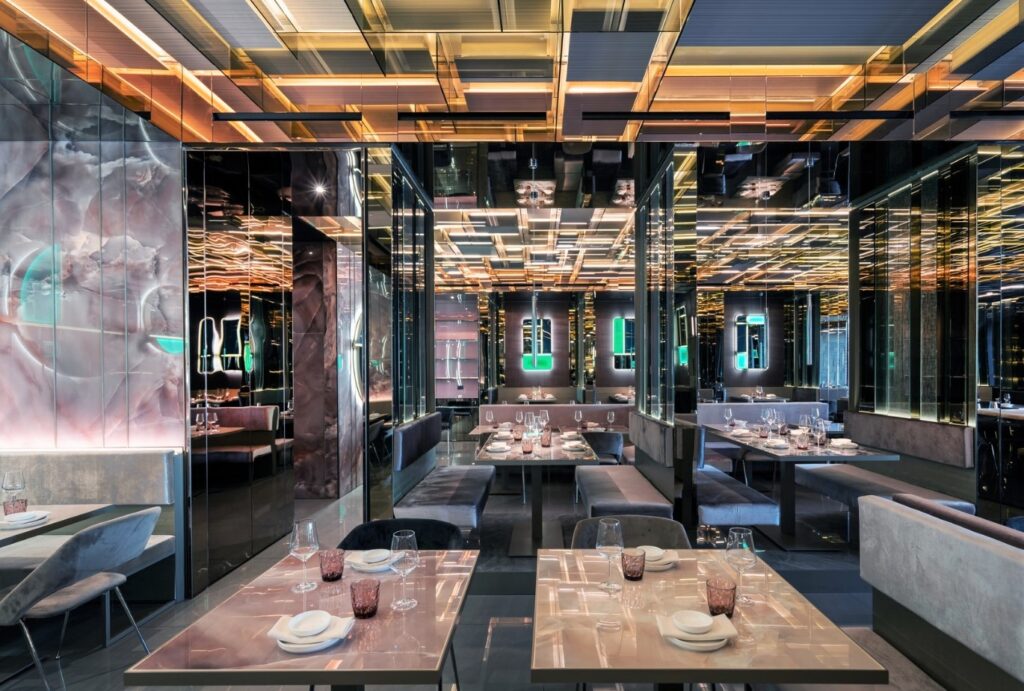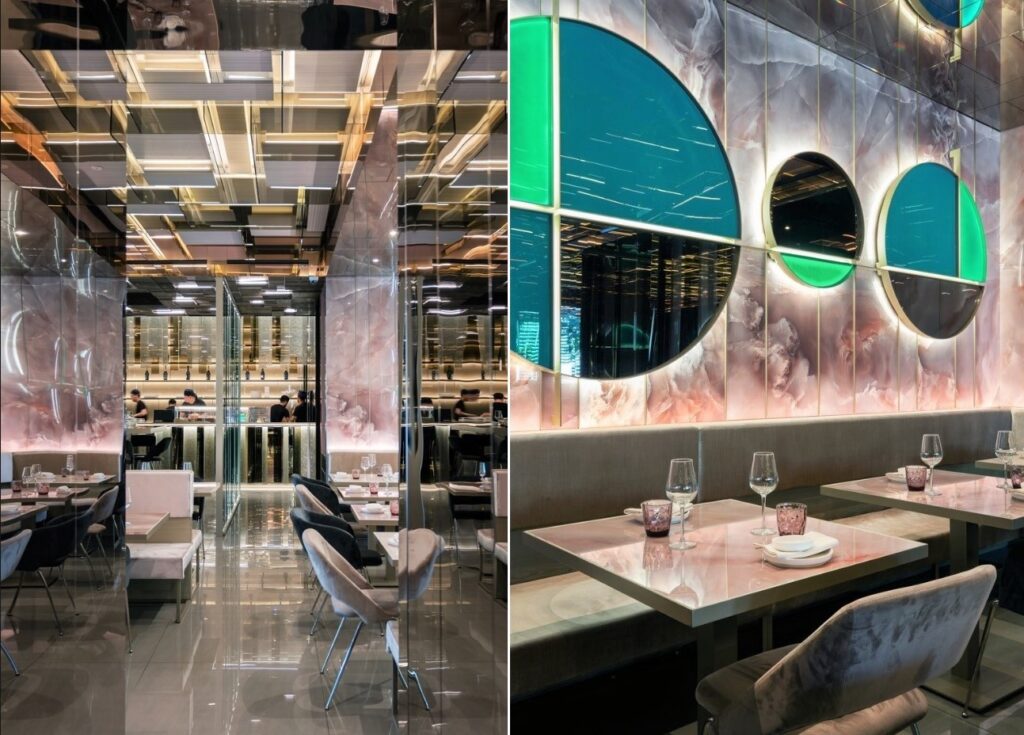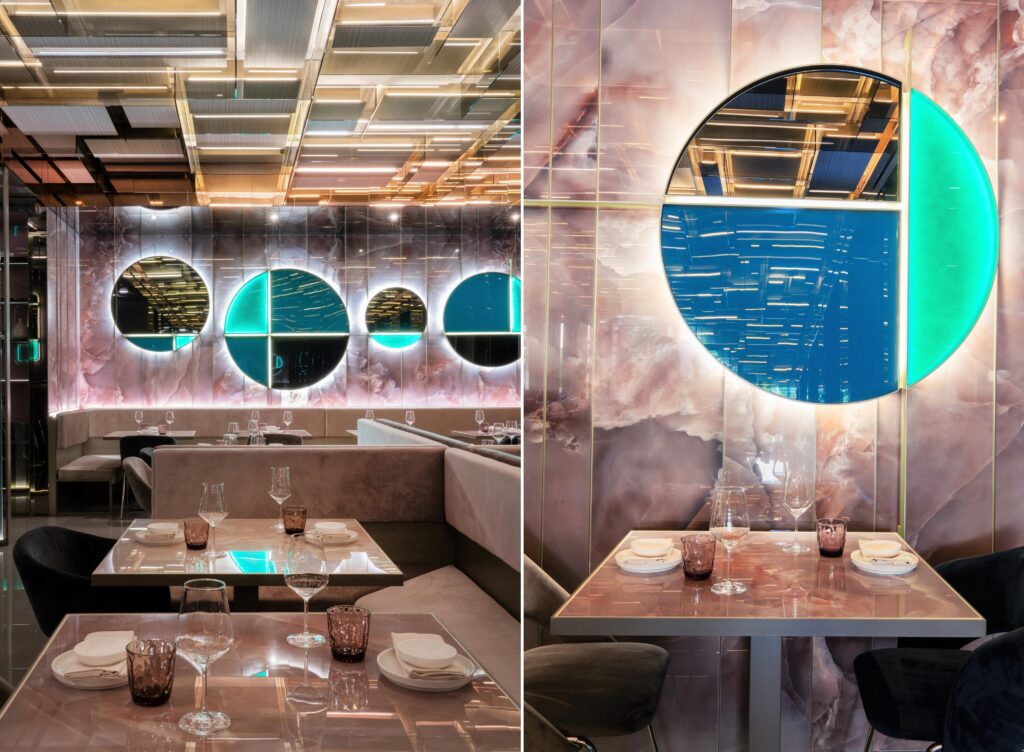 Bright colors contrast with warmer shades, shiny materials come together with opaque and silky surfaces in the deliberate creation of an intriguing visual panorama, intended to excite the visitors.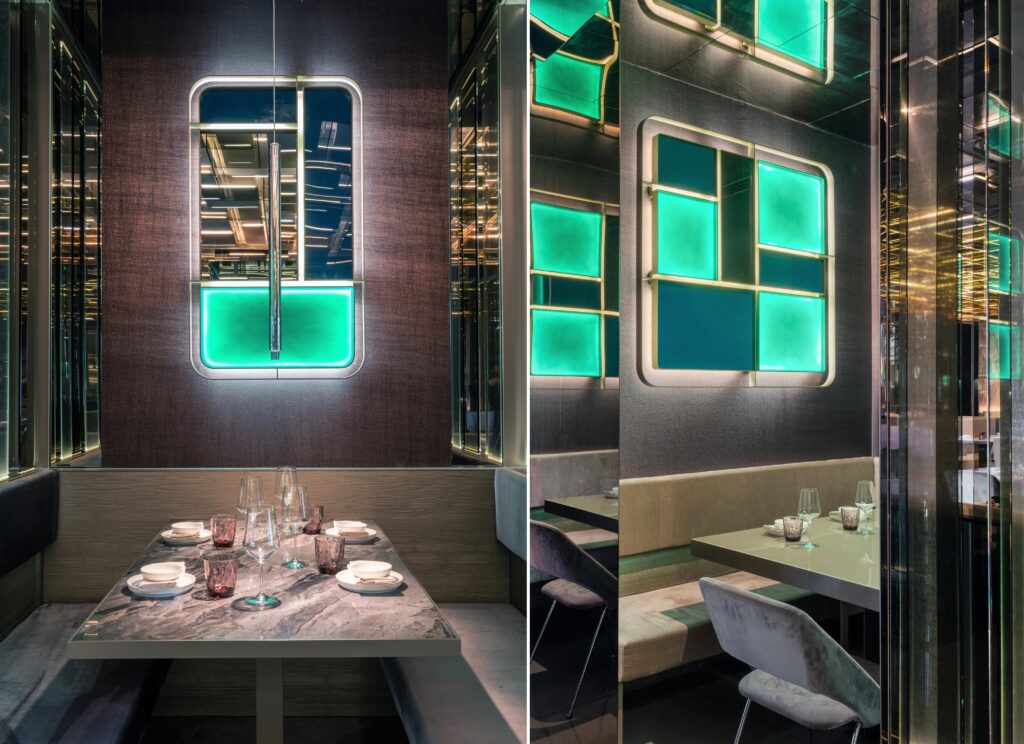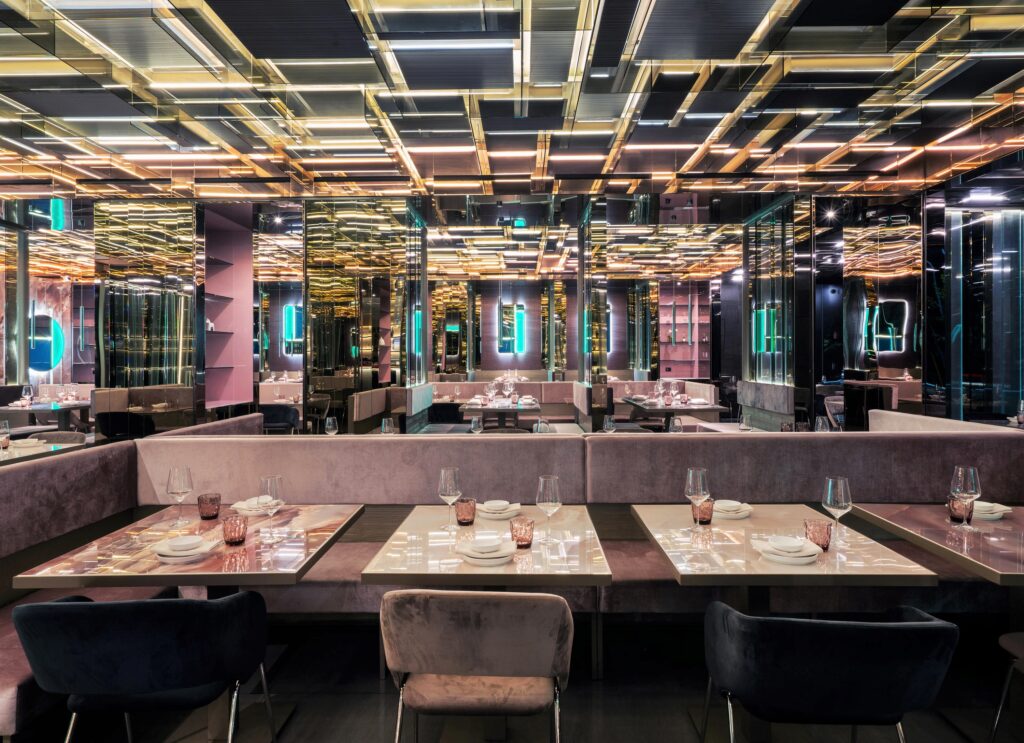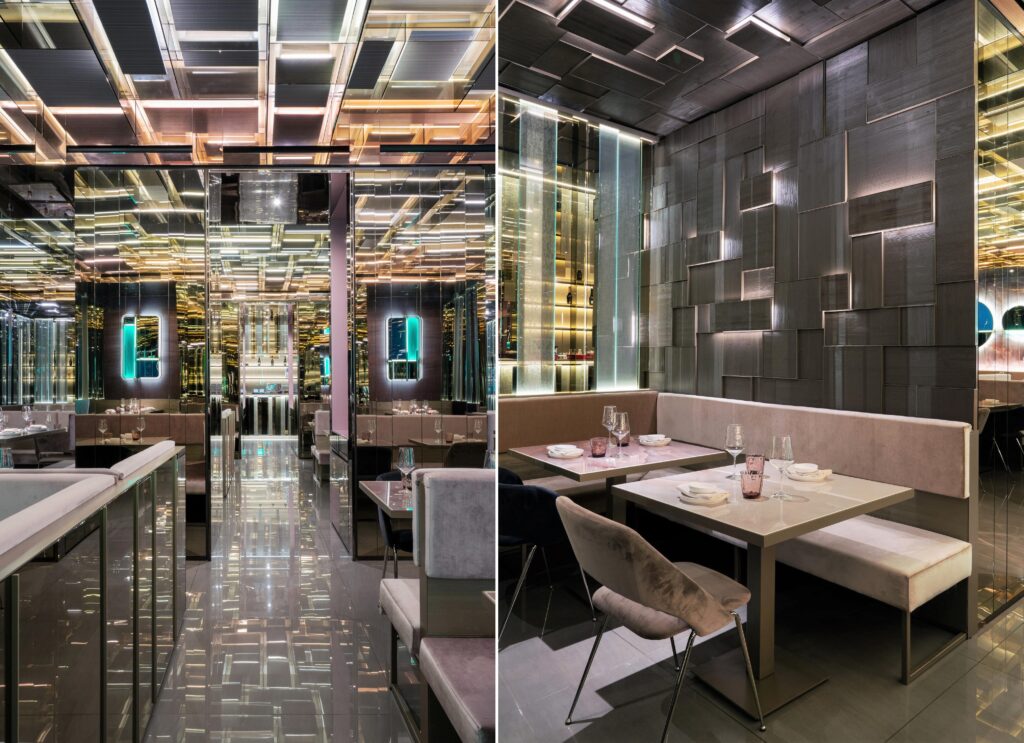 The elegant facade of the restaurant powerfully extends for 22 meters, while the interior space develops organically within a rectangular surface of approximately 620sqm.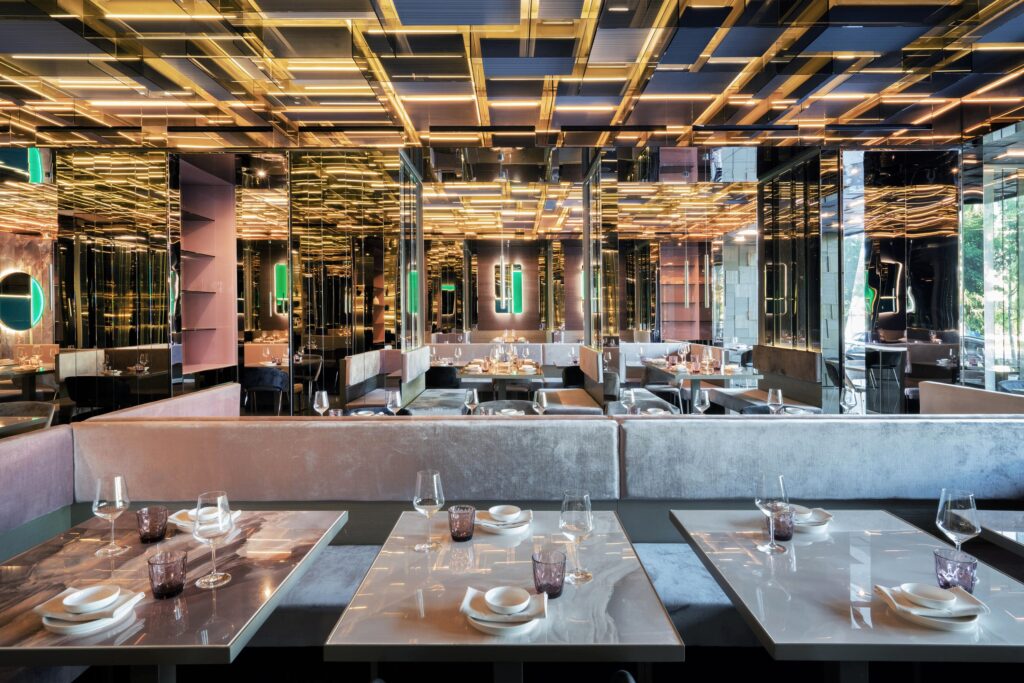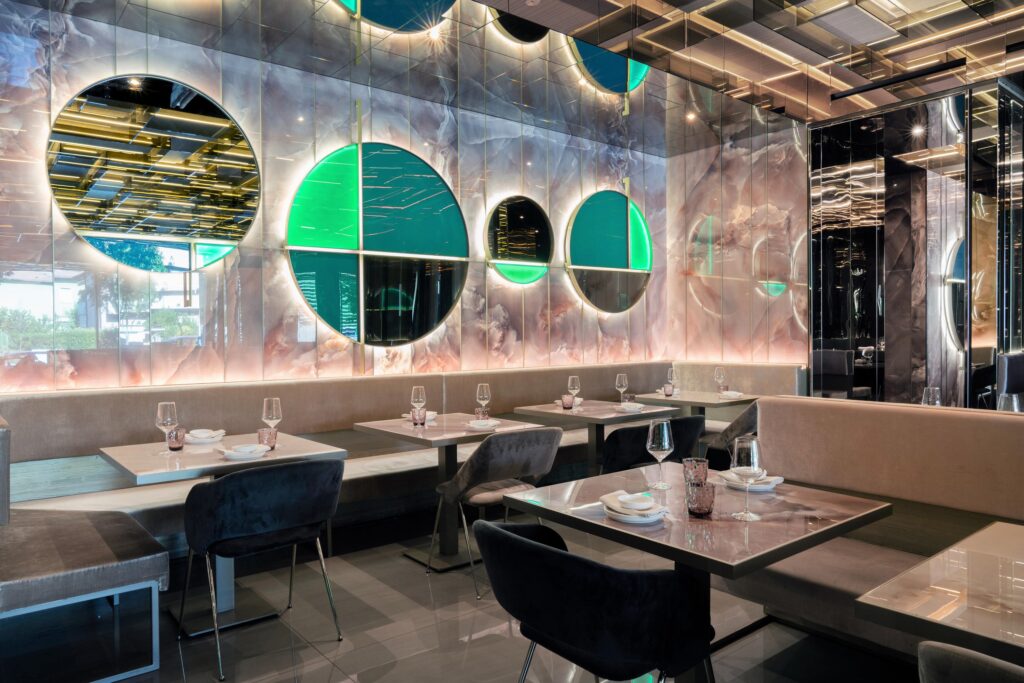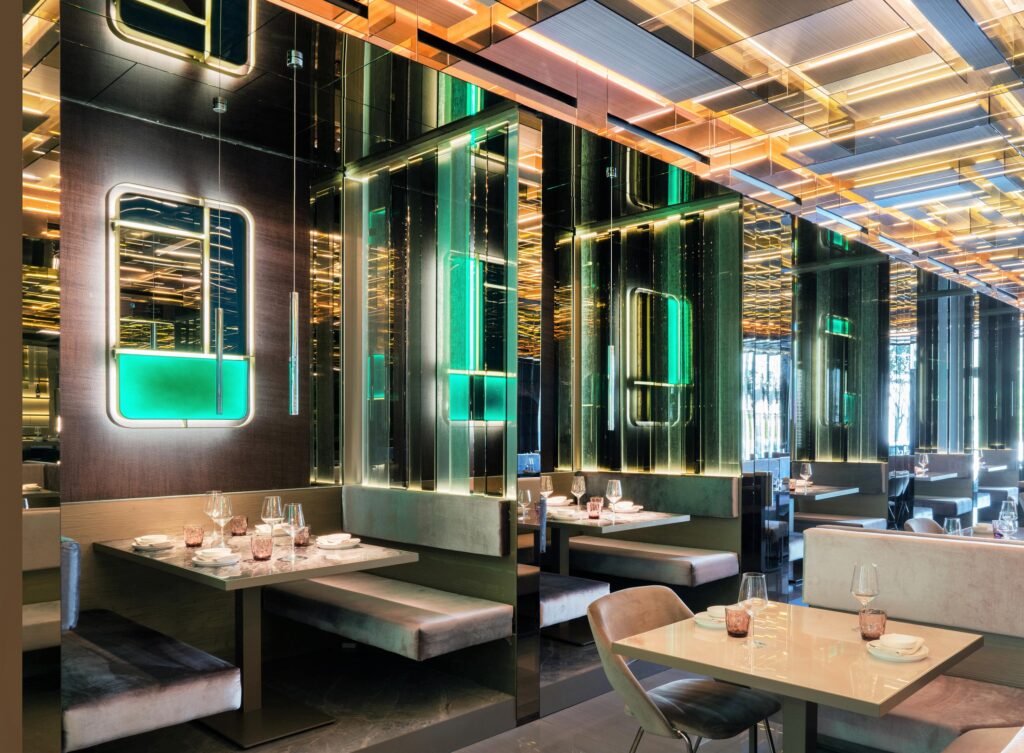 The main dining area consists precisely of two symmetrical rooms, interspersed with a beautifully constructed structures of raised seats, while the custom-designed ceilings undoubtedly produce an elegant and iconic geometric scan throughout the volume.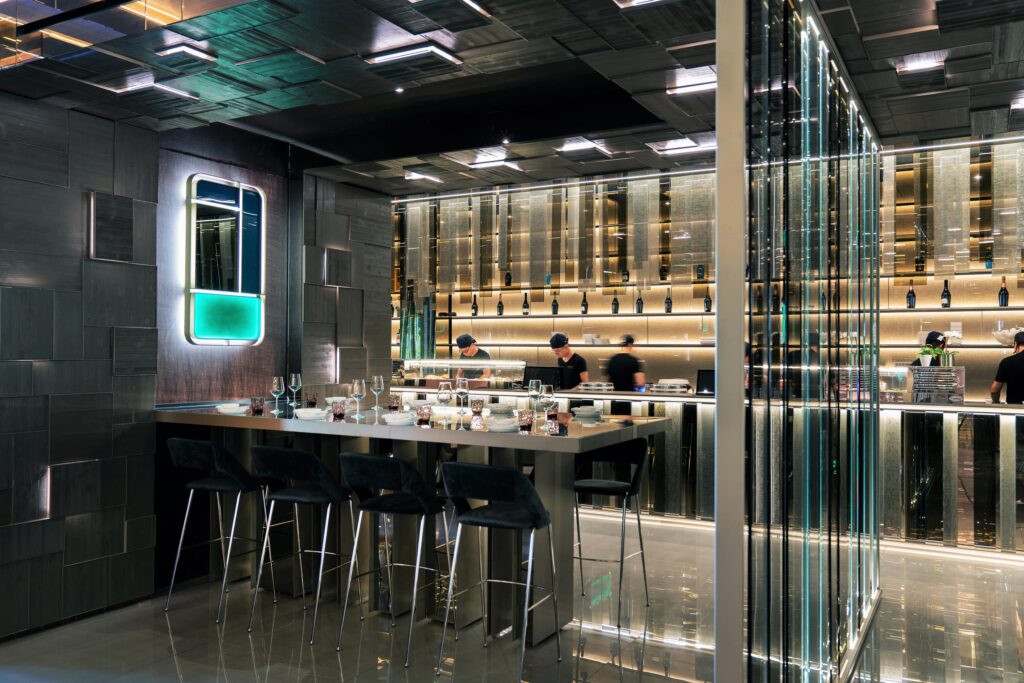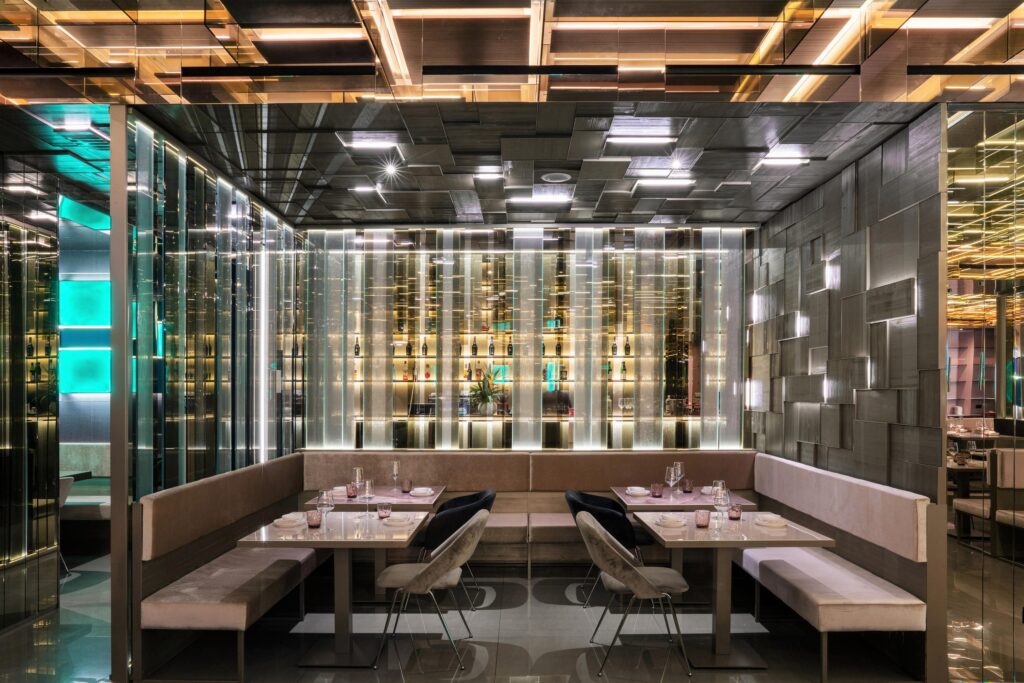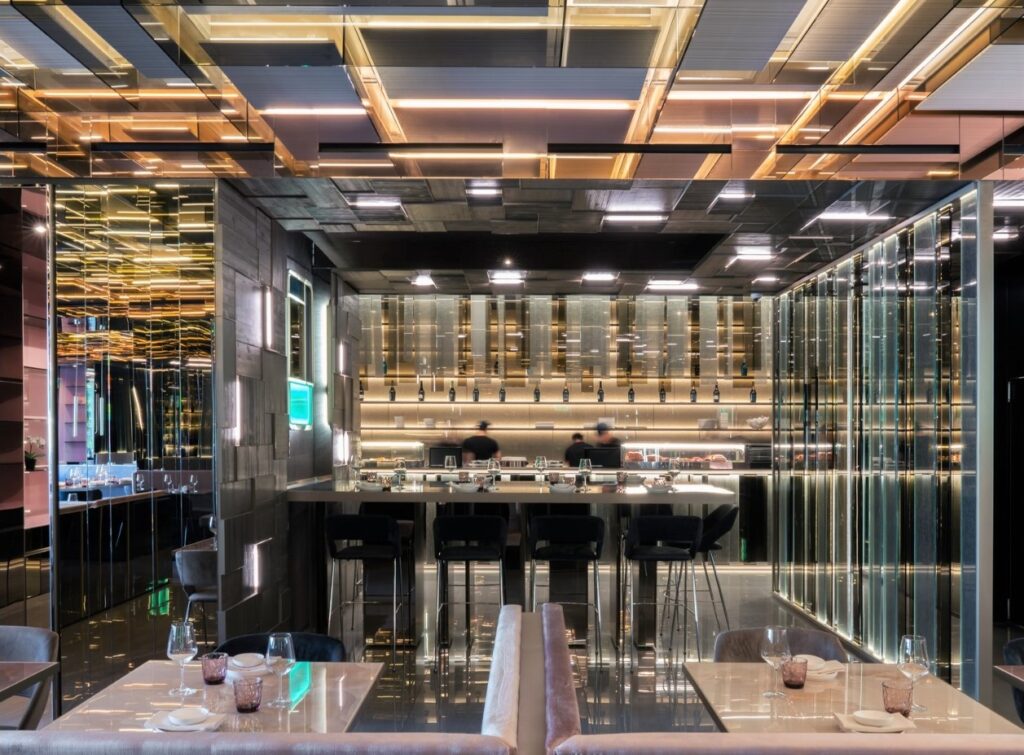 Thin strips of bronzed glass, placed in vertical sequences, evidently mark the modularity of the backlit floating ceilings, covered with slightly regular textured wallpaper to gently bring materiality to the complex installation's background.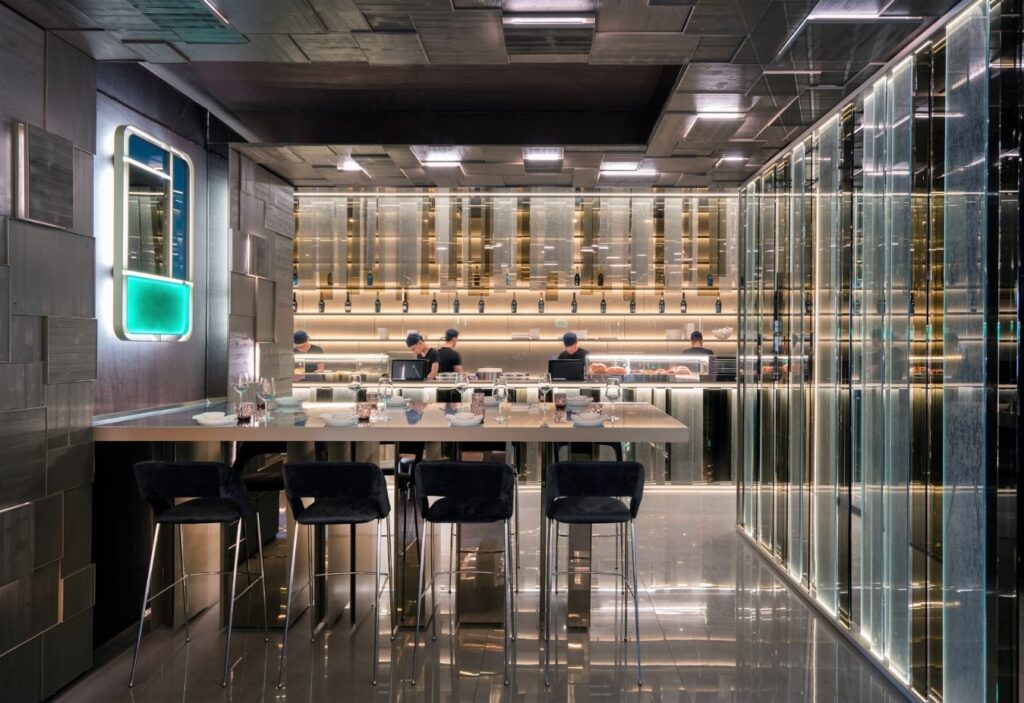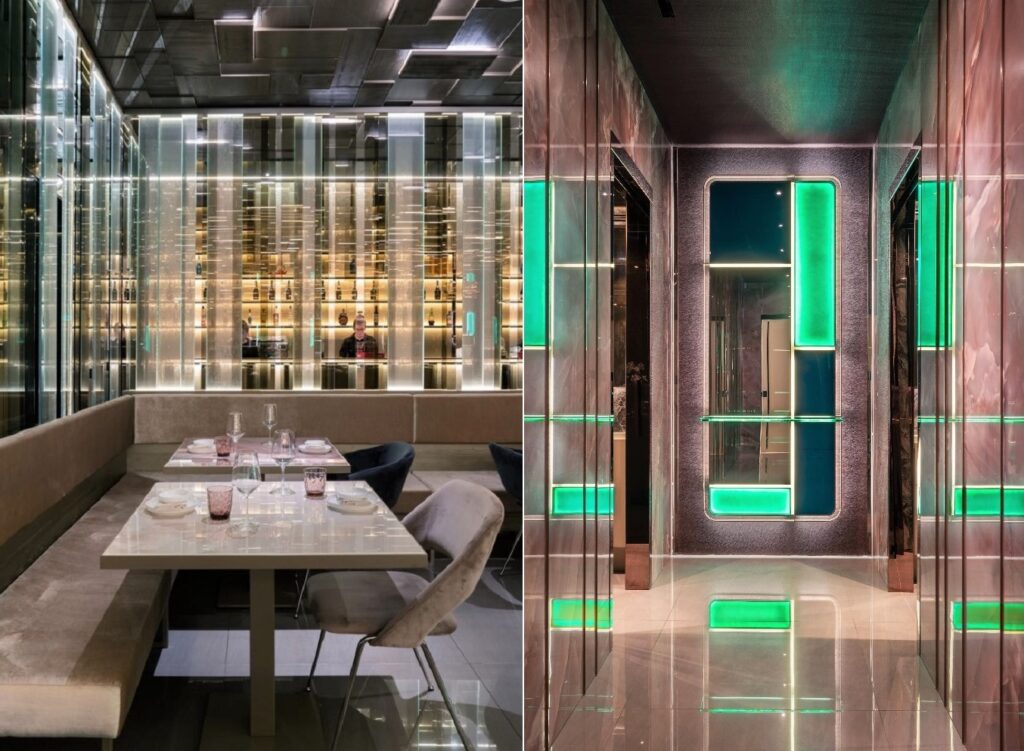 The side walls memorably deliver a substantial chromatic impact to the ambiance, thanks to the effect of the polished stoneware coverings, of delicate rose color. The chromatic panorama is properly completed by the glasswork, also back-lacquered in pleasant shades of rosy pink, in deliberate contrast with the bronzed mirrors.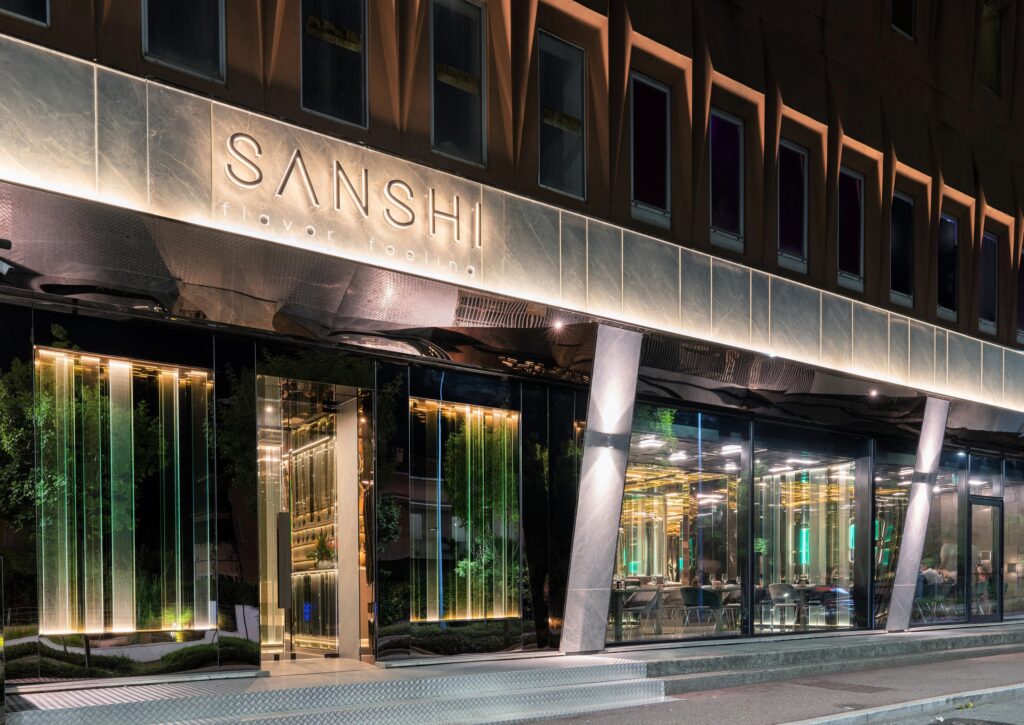 The project achieves its creative epicentre in the cinematic sequence of bespoken wall lamps, which uniquely define the interior design concept, enhancing the furniture scheme into an original and exclusive visual identity.
Credit Pics @ Andrea Martiradonna
Architect and description: Maurizio Lai Studio
Sanshi
Via Triumplina, 217, 25136 Brescia, Italy
Phone: 030 337 1530