One of the most important sushi chains that has 41 franchises between Argentina and Uruguay.
A design based on modules adaptable to different surfaces and a self-supported.
A layout that takes the topography of the behavior of the tides as a reference, resulting in an organic visit suitable for its product, there is no fresher fish that the one in its own habitat.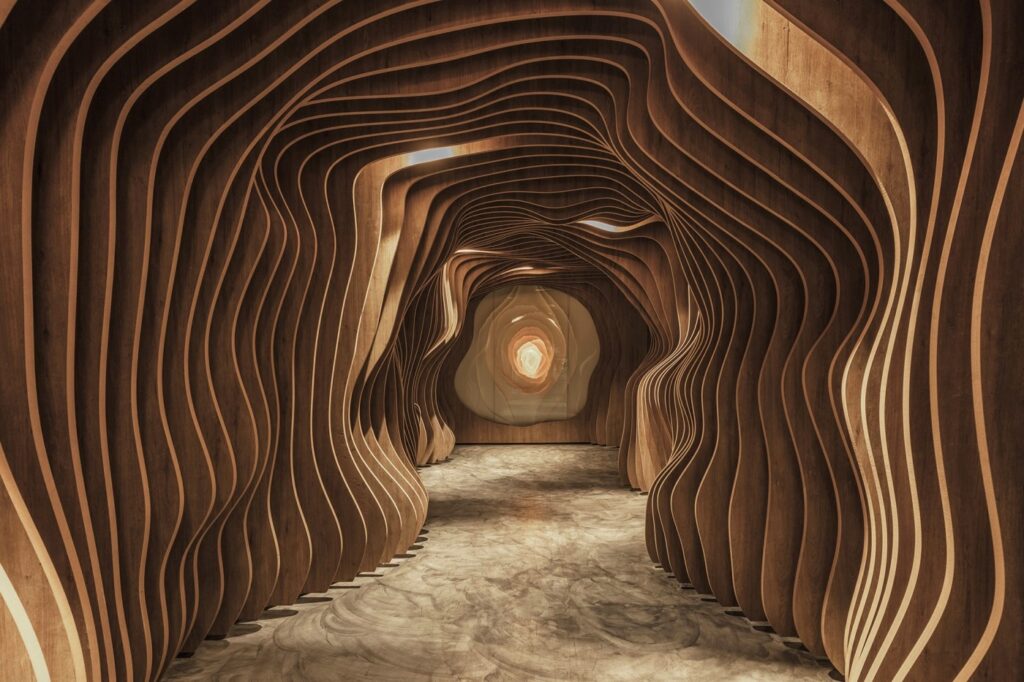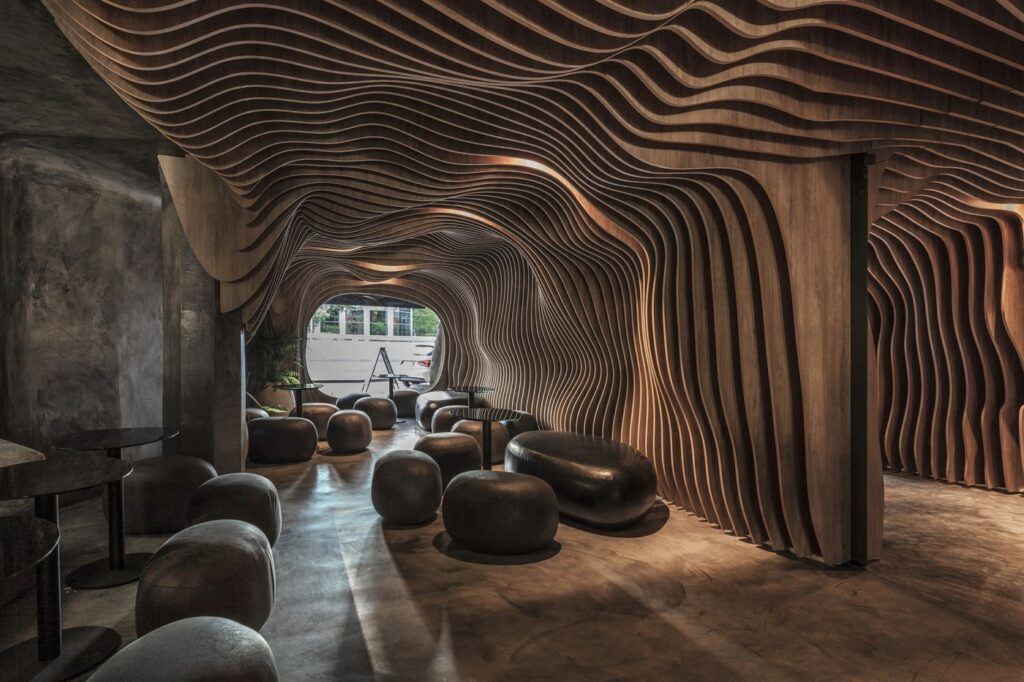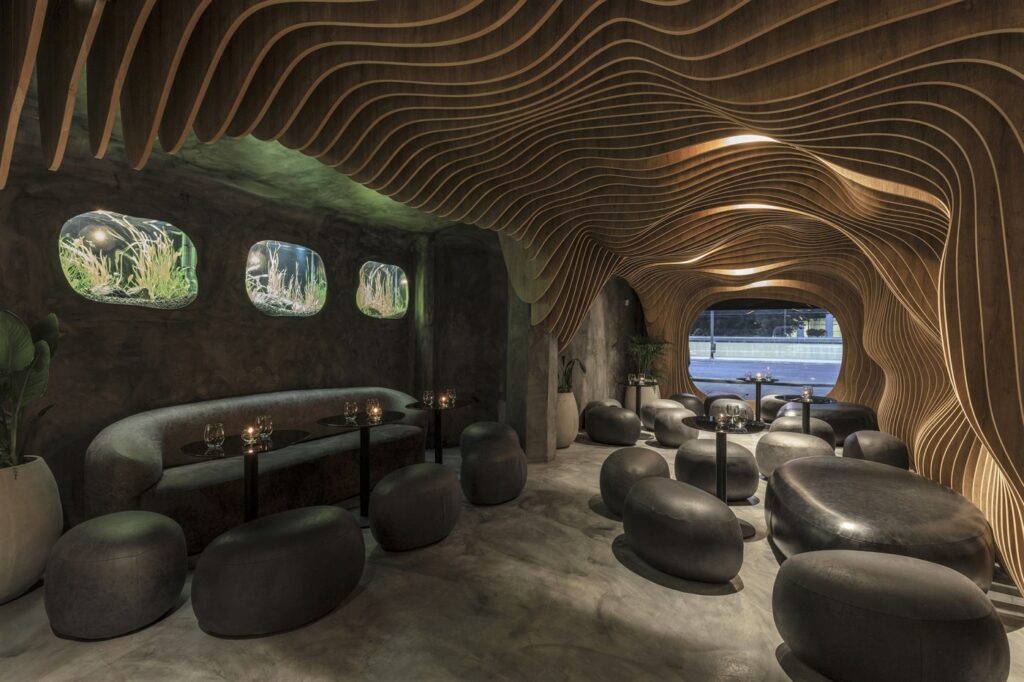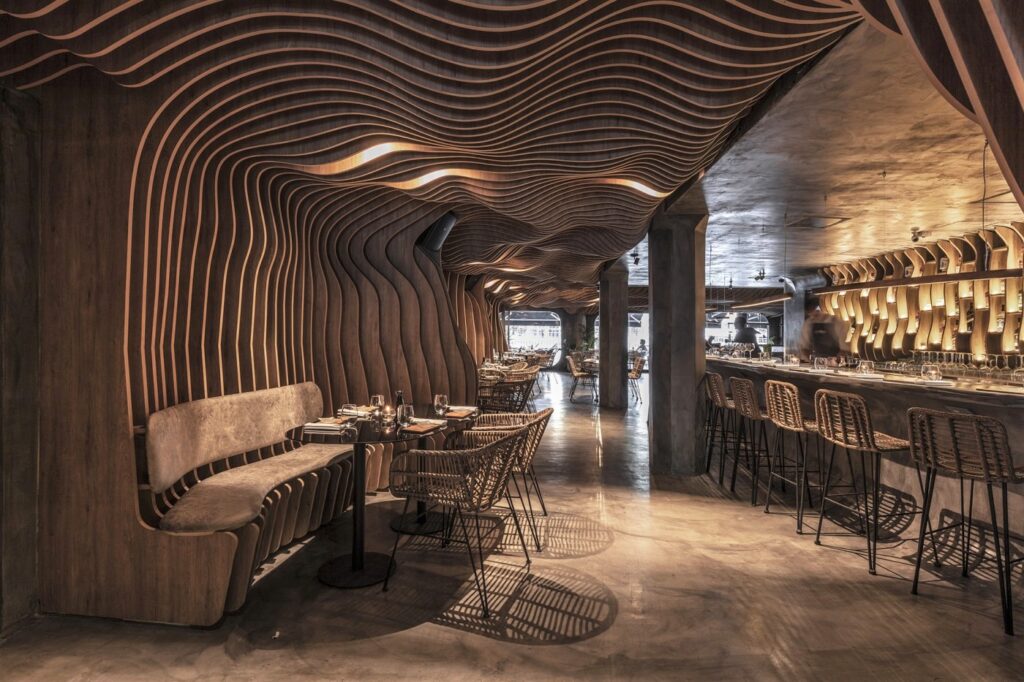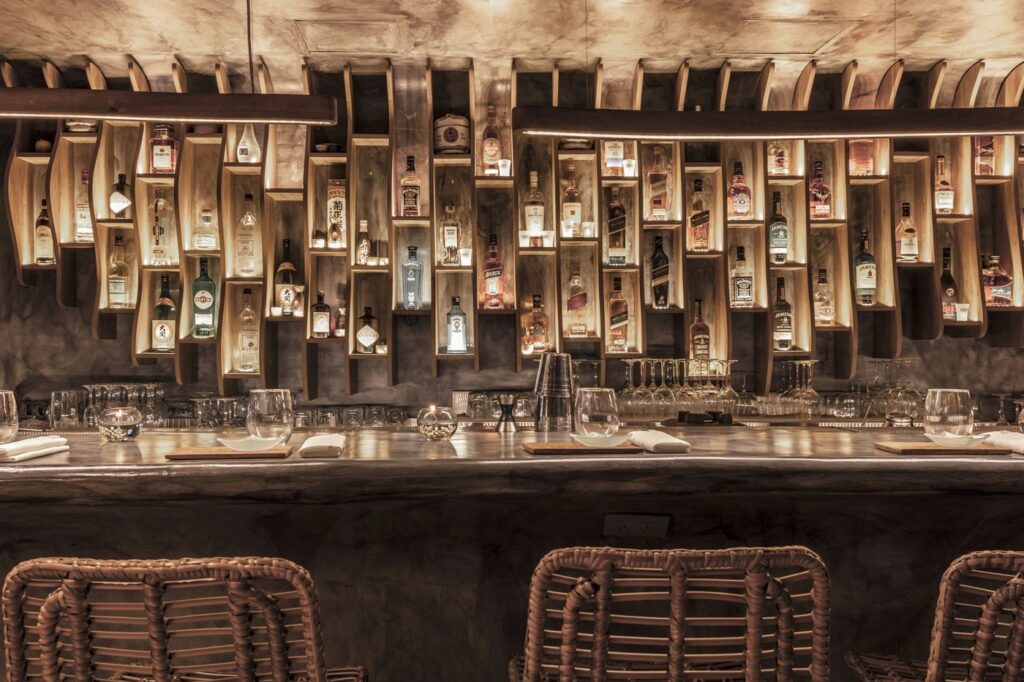 The morphologies refer to nature, reefs and coral, but developed with materials such as concret and wood that denote the wit and man's hand. The sensation is of being immersed in the caves at the bottom of the sea.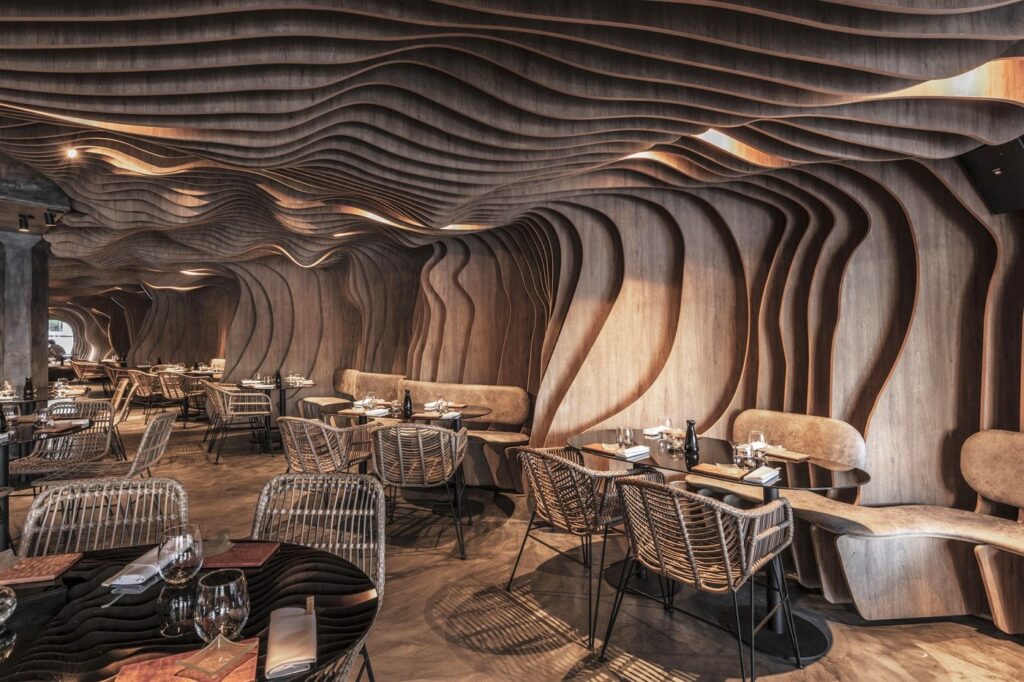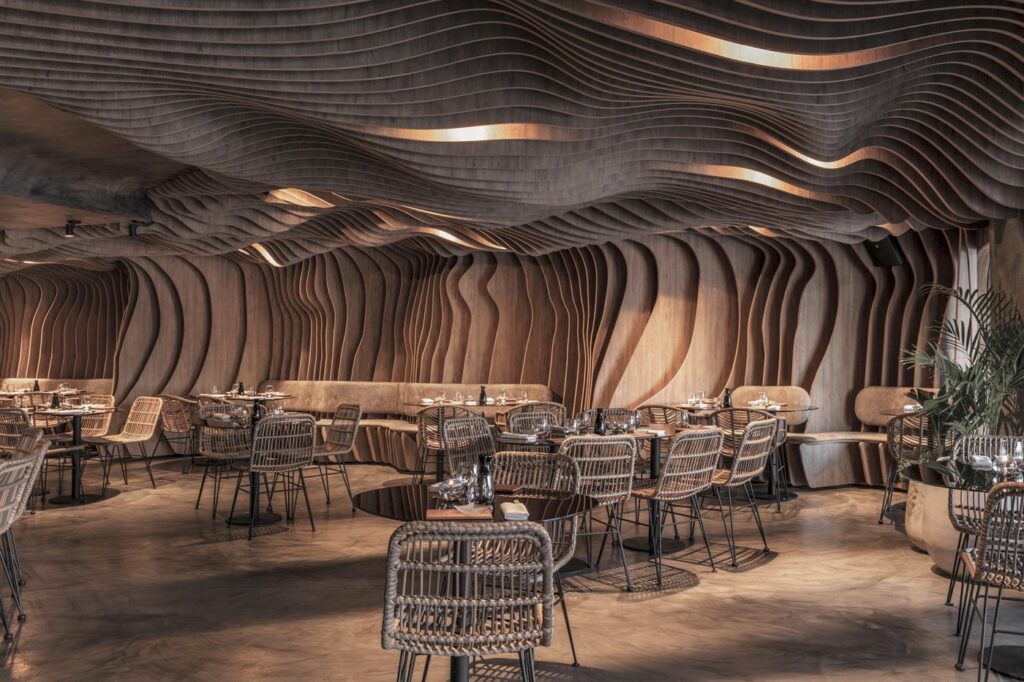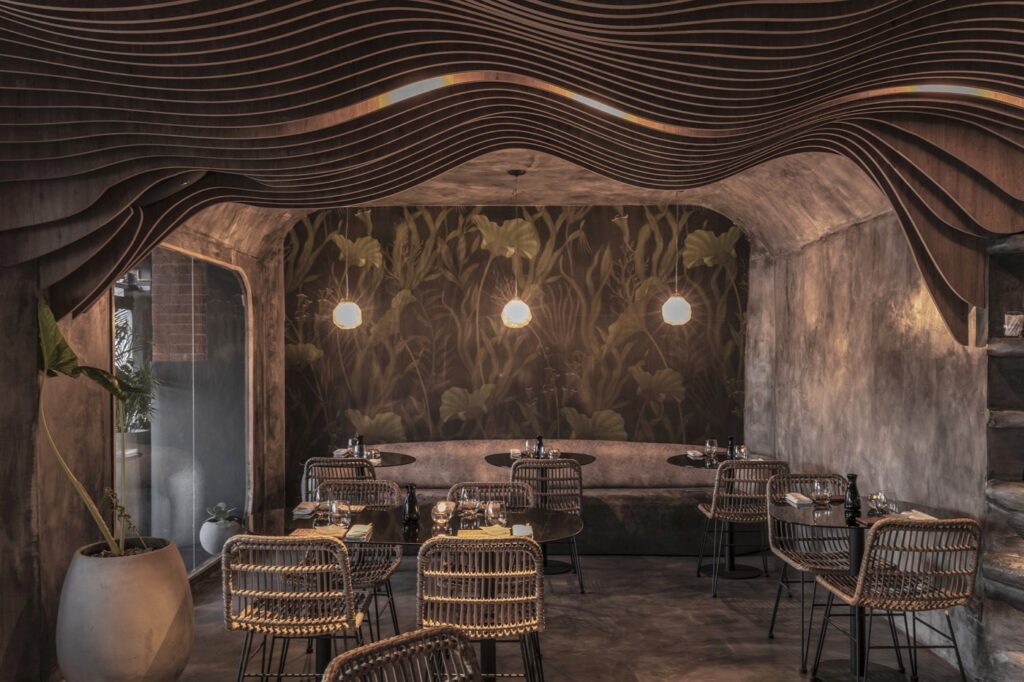 Architect and description: Eme Carranza Studio
Fabric Sushi
Zen City Complex, Rosario Vera Peñaloza 497, C1107 CGI, Buenos Aires, Argentina
Phone: +54 11 3646-0155