The founding concept of the new gastronomic kitchen & bar Sapiens on Pushechnaya Street is companionship, which you can go there for at any time. In the morning Sapiens prepares breakfasts, in the afternoon a-la carte and business lunches, and in the evening guests can enjoy signature cocktails and musical rhythms from top DJs.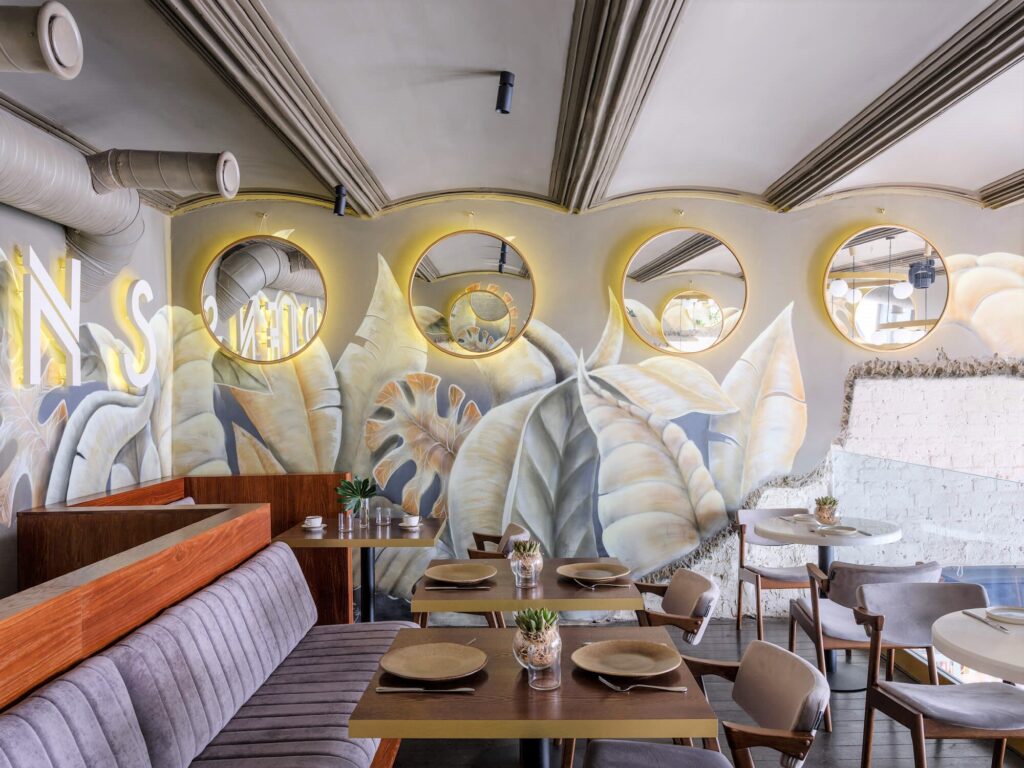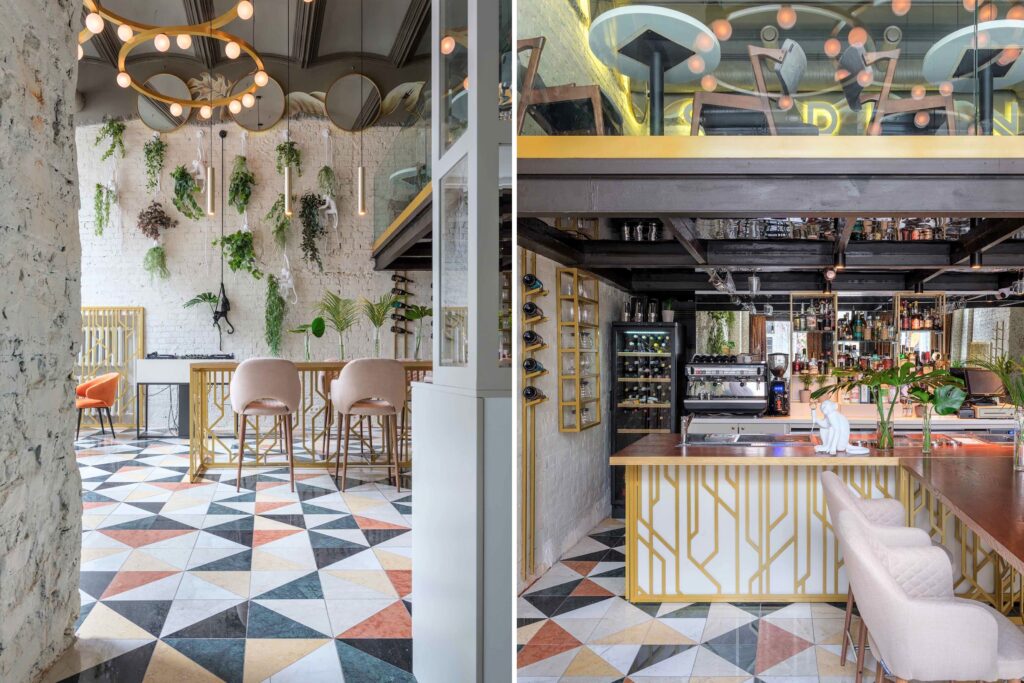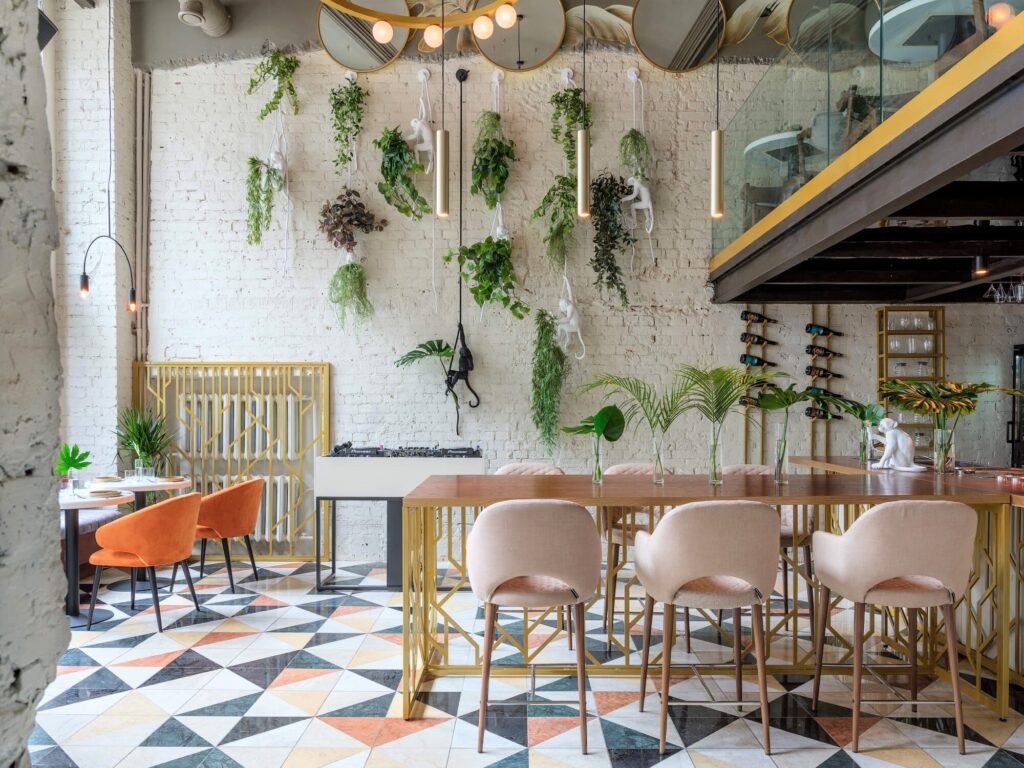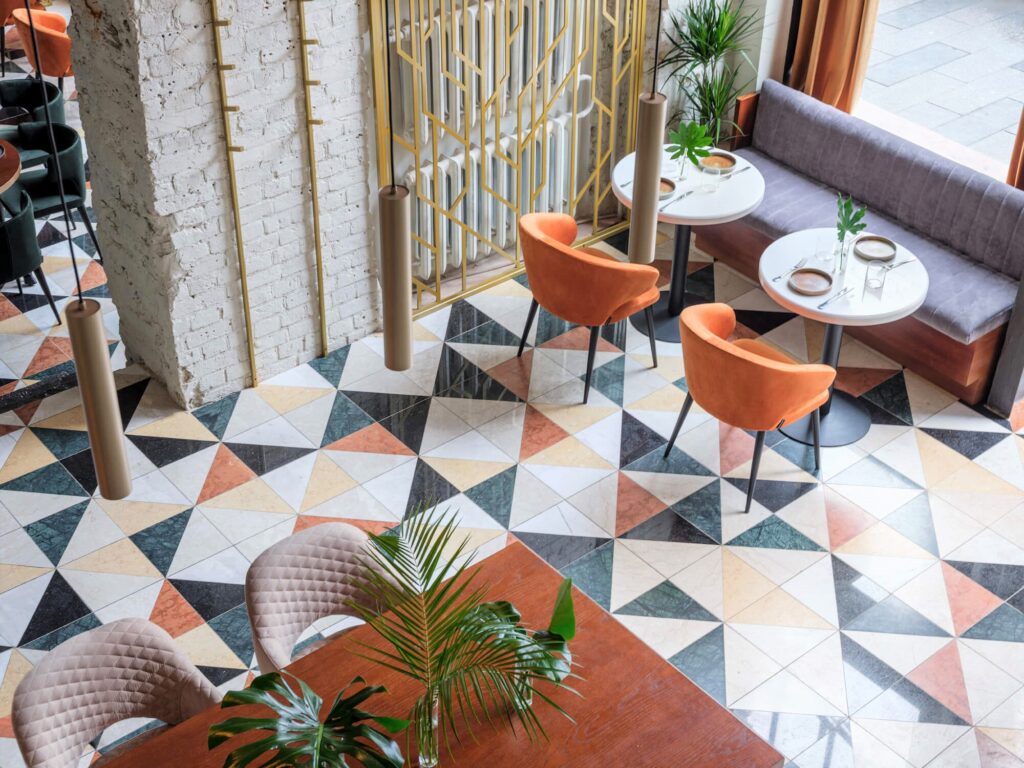 The restaurant was divided into 2 rooms.  A bar area with a guest table connected to the bar counter was placed in the first. Whitish brick walls, contrasting with a geometric floor pattern and a vivid mural on the ceiling, made the interior bright but neat. The high ceiling made it possible to augment the first room with a balcony for private events.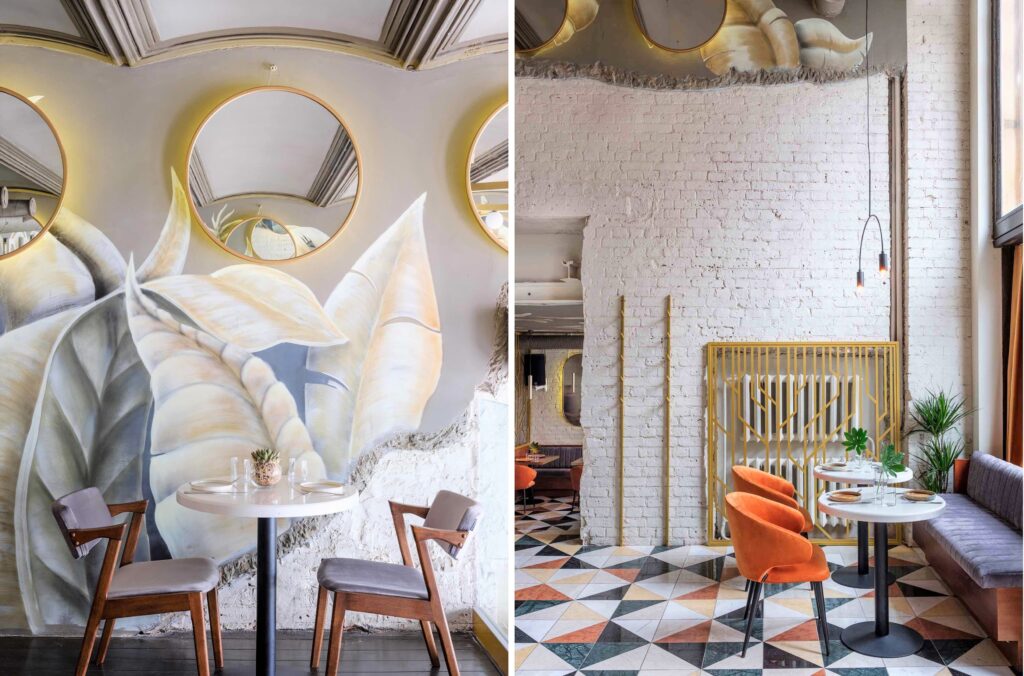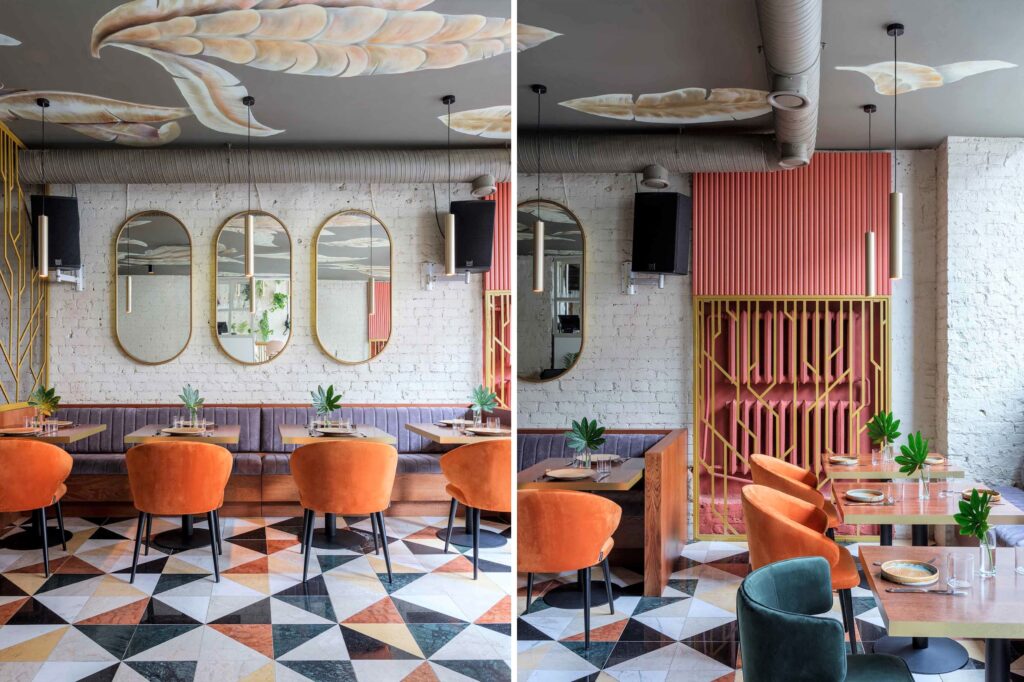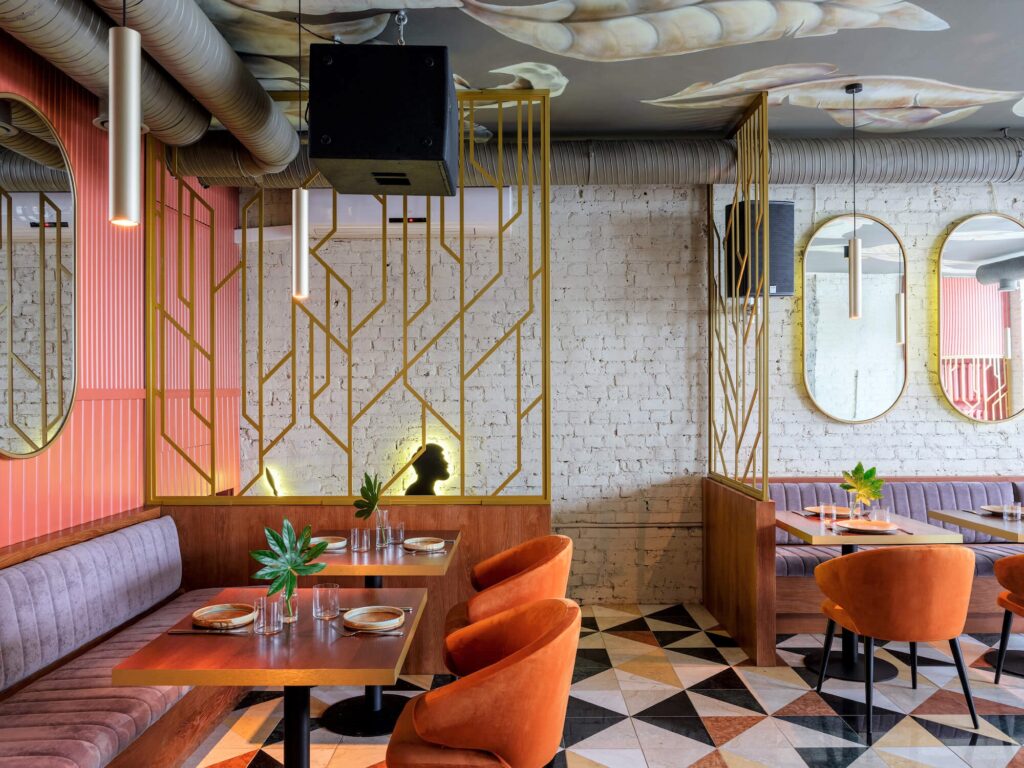 The second room with its soft seats and subdued lighting is closer in functionality to a restaurant. Here, those who want a more relaxed and intimate atmosphere will be comfortably accommodated.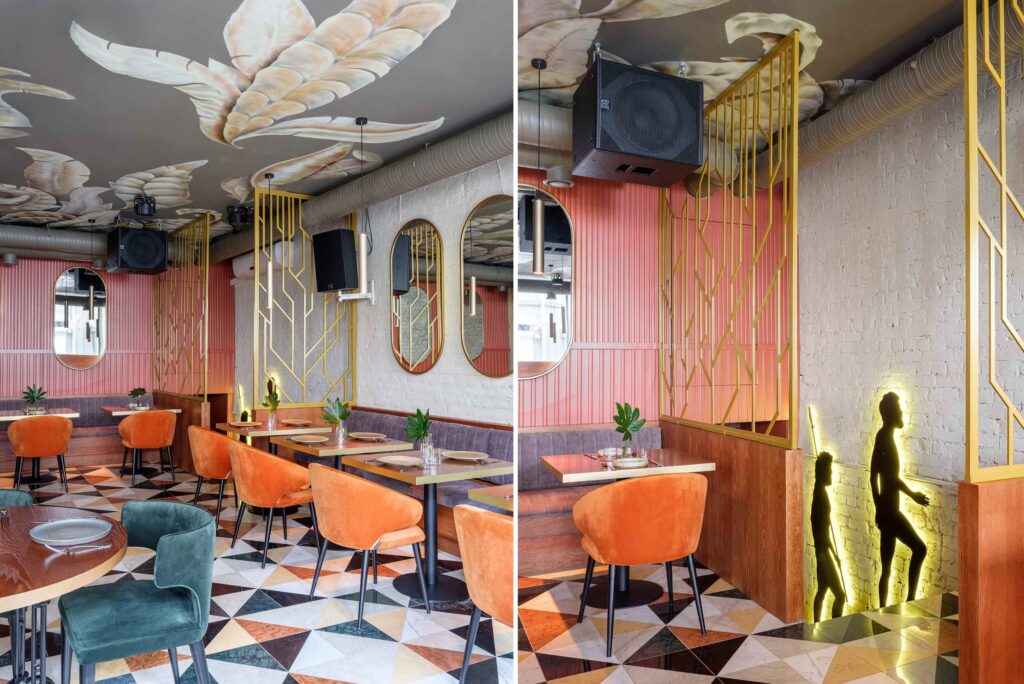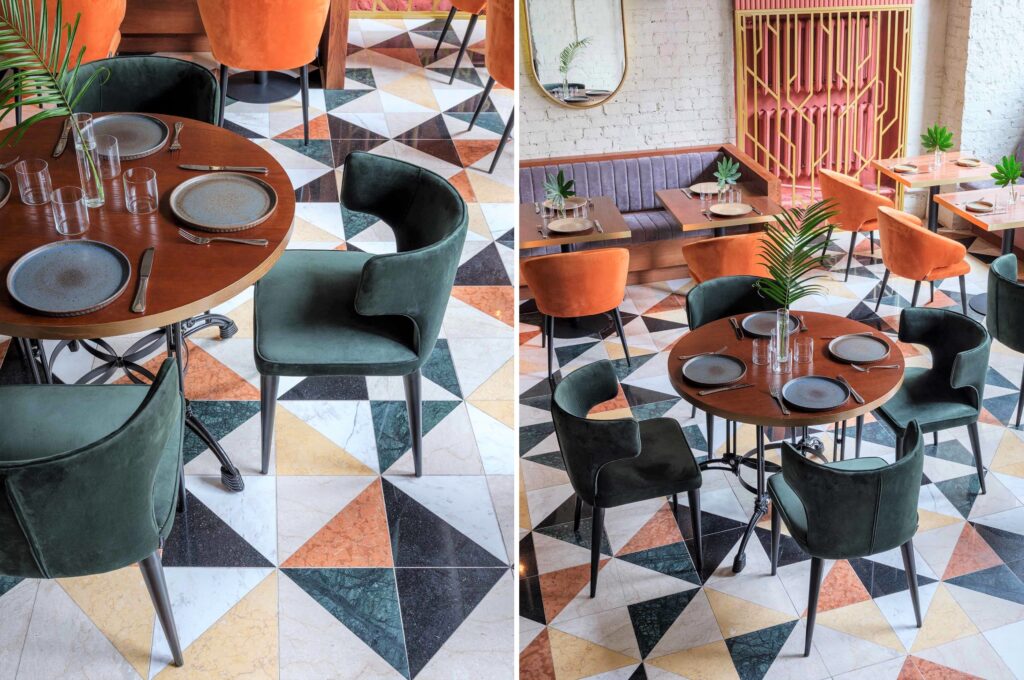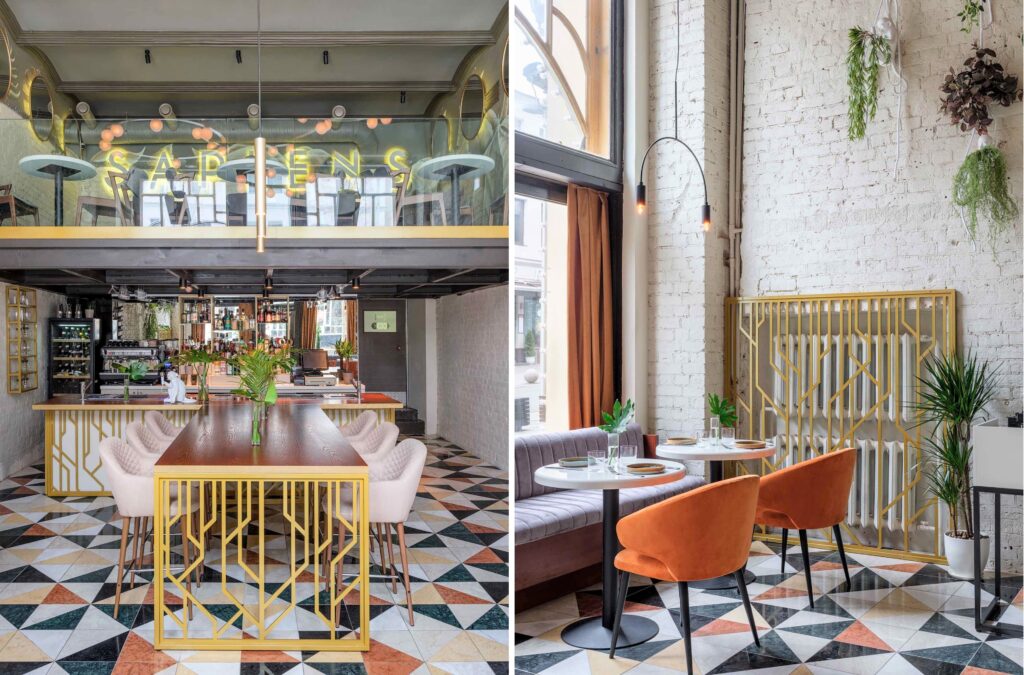 The name of the establishment was emphasized with the help of an ironic art piece: five figures decorate the wall along the stairs to the second room demonstrating the gradual development of man – from pithecanthropus to homosapien.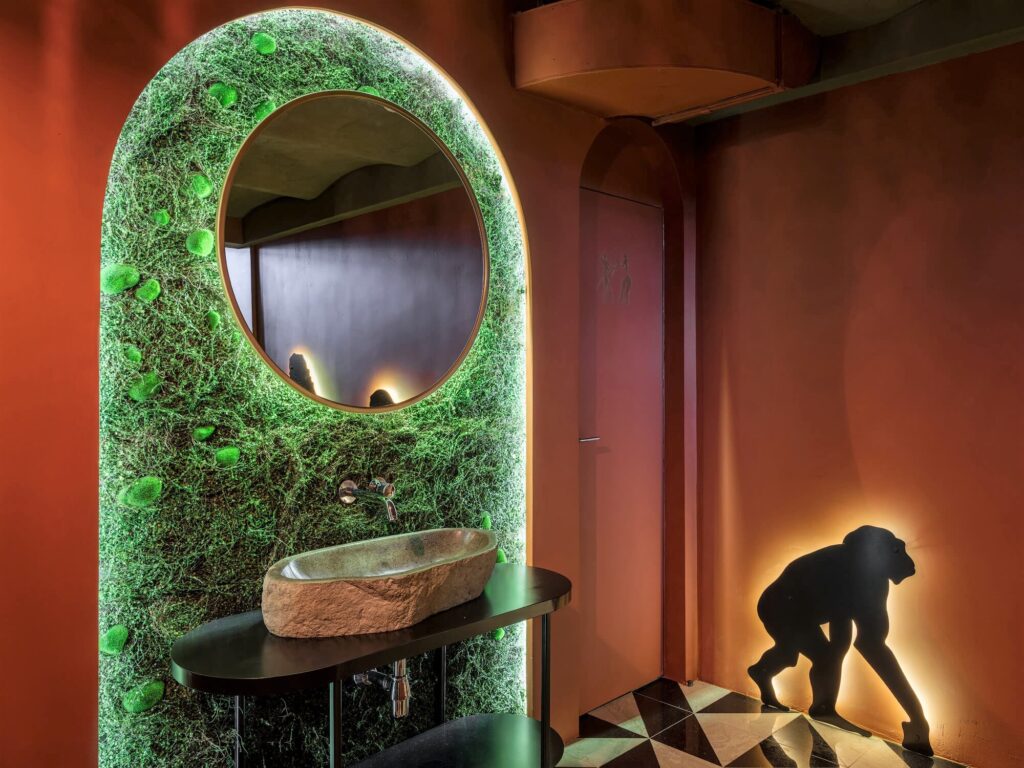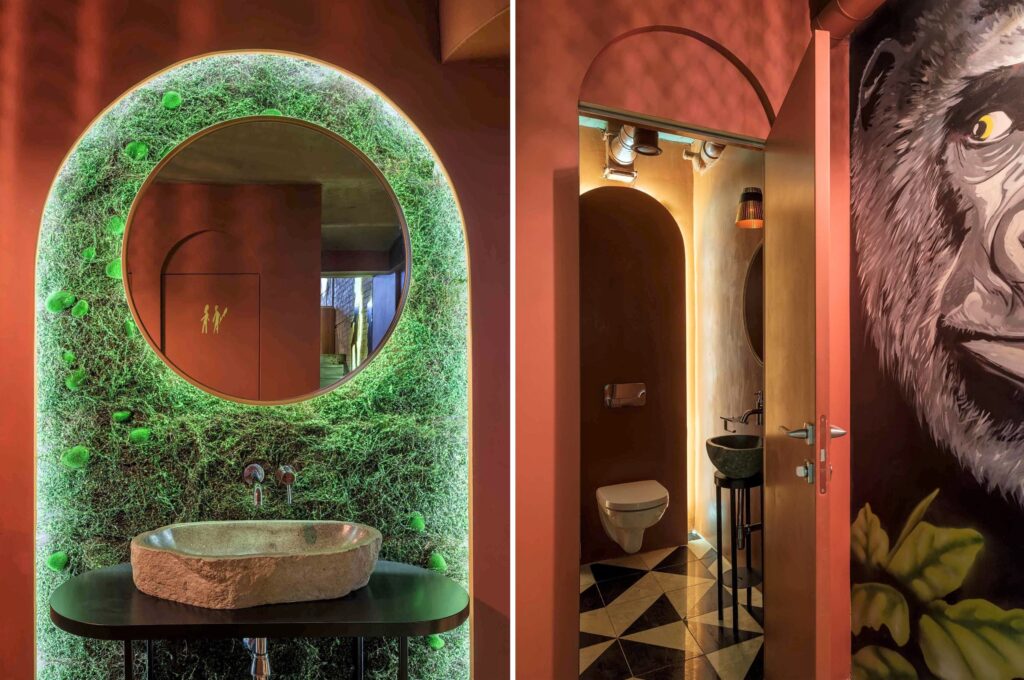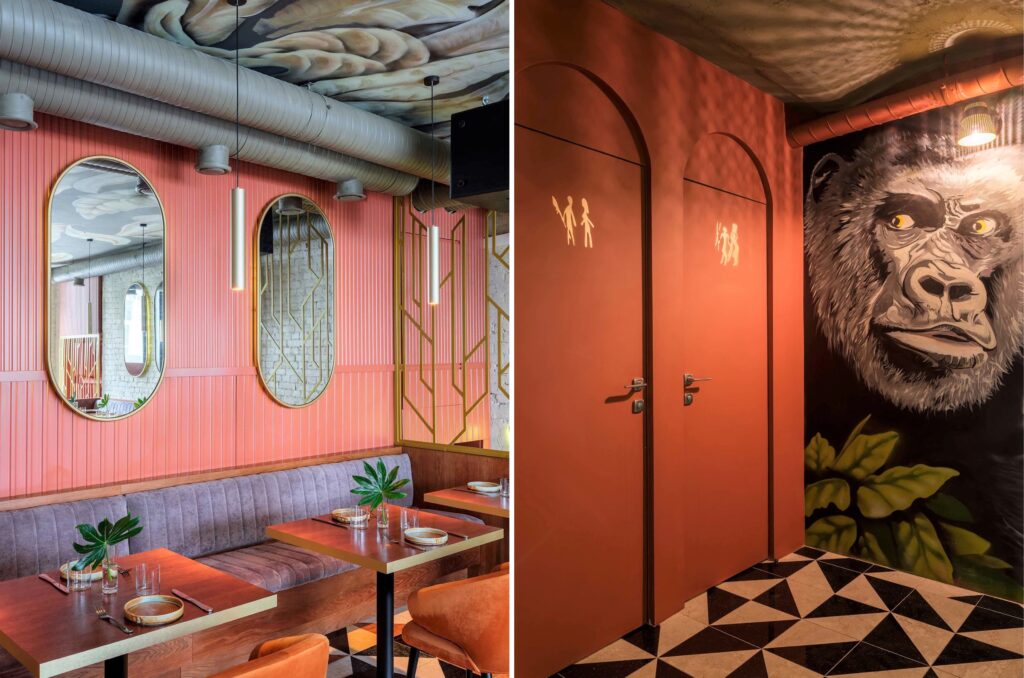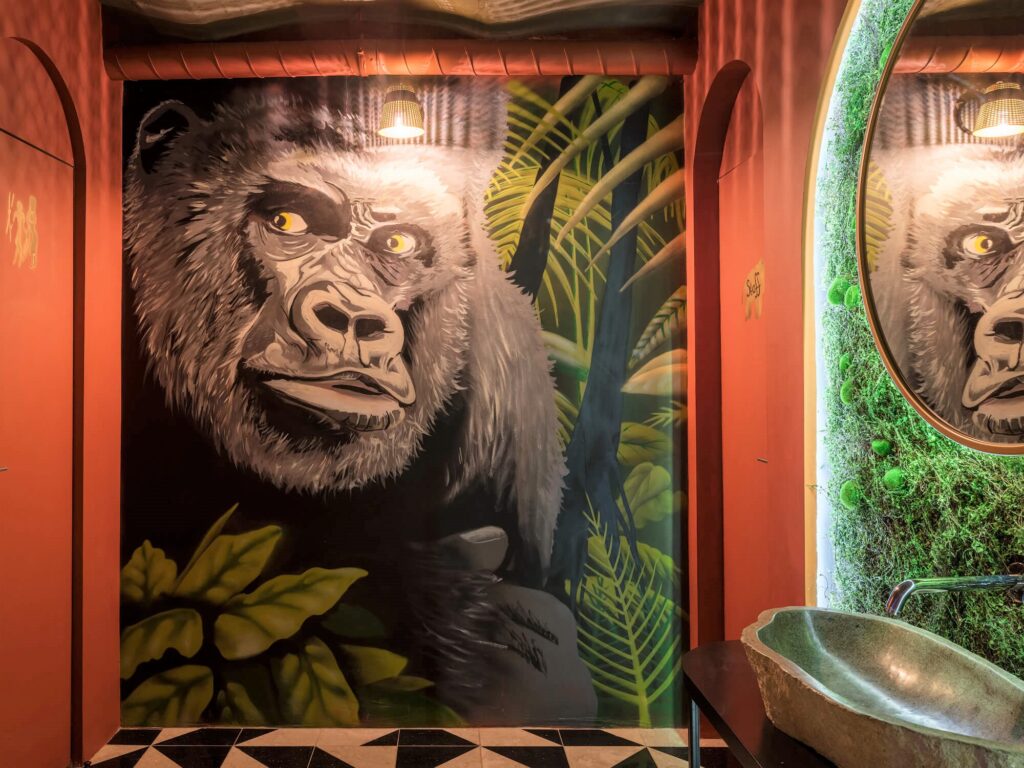 Architect, Pics and description: Golden Heads
Sapiens Est
Pushechnaya Ulitsa, 4 стр 1, Moscow, Russia
Phone: +7 925 229-94-45