No Name hookah bar is located in a residential area of Saint Petersburg with a bright and memorable interior.
The basis of the interior was the image of an urban-like world behind the looking-glass where you can get lost and forget about the world around you.
The entire interior is concise and extremely simple. It is built on the contrast of the walls that remain as they were but completely covered with murals, which form a kind of shell, and new elements of clear geometric shape located separately, without touching anything.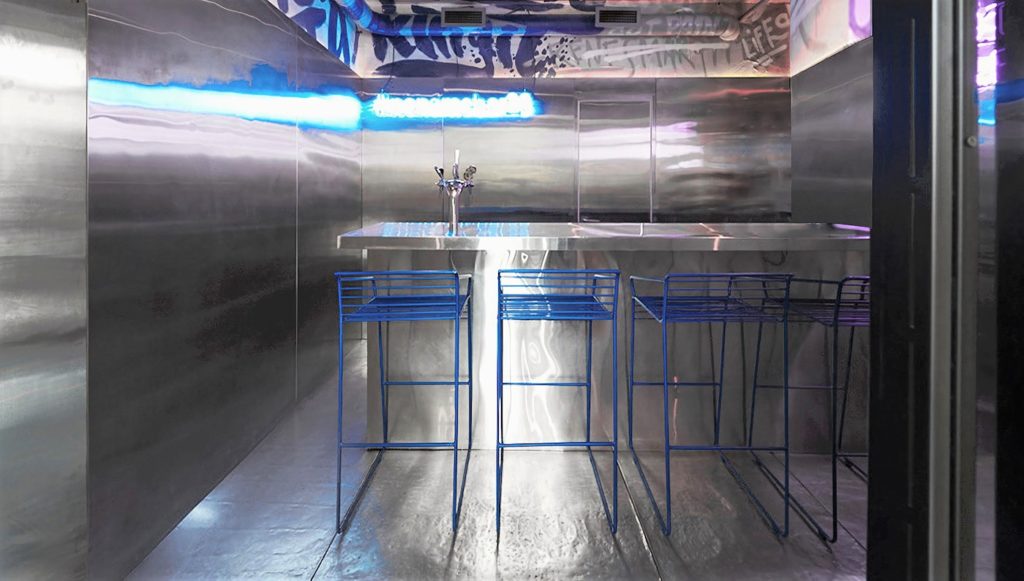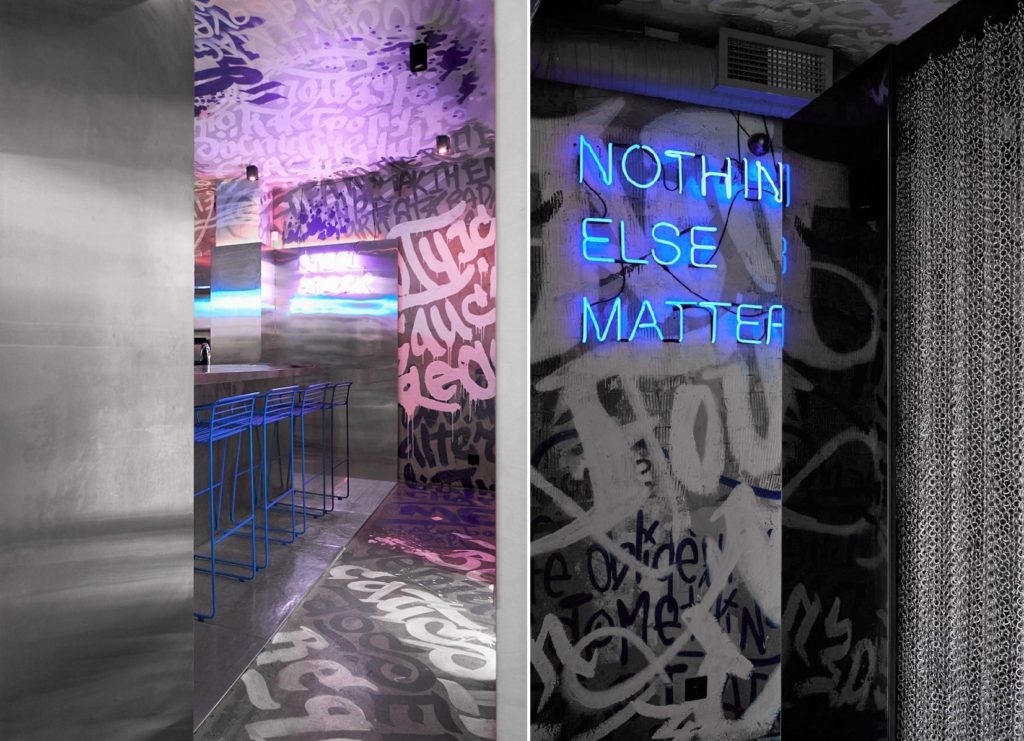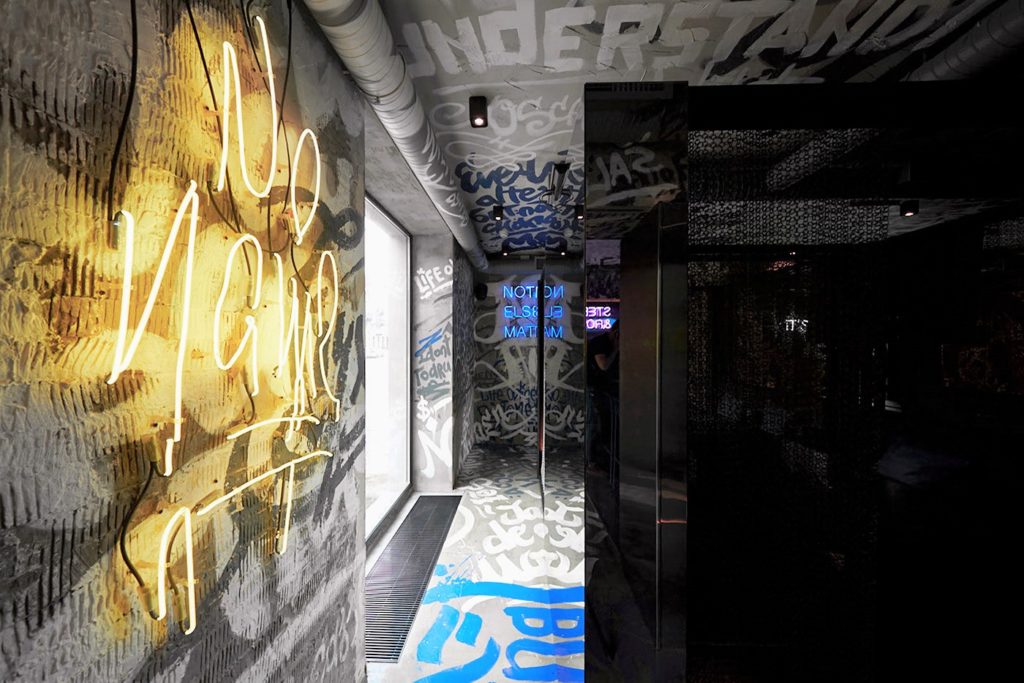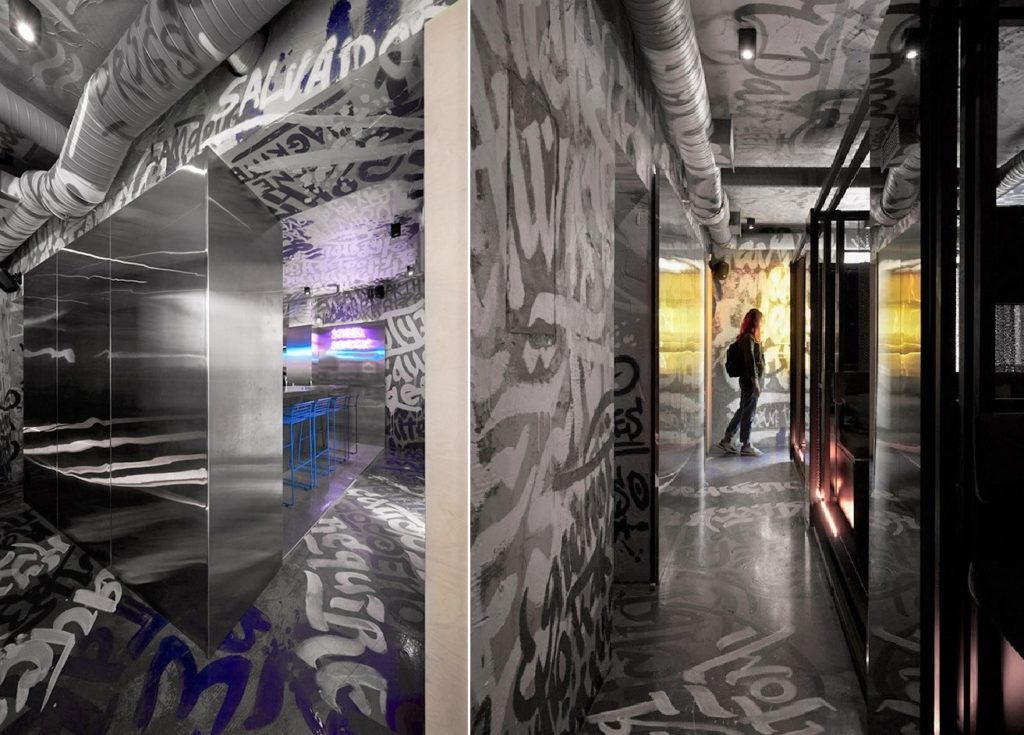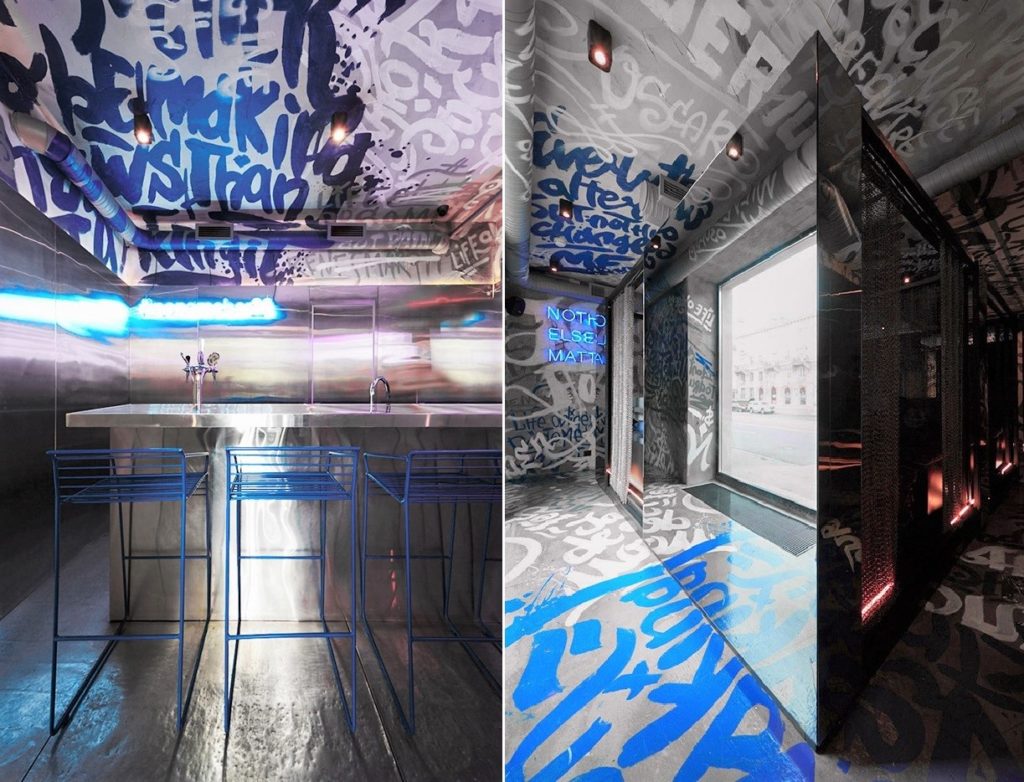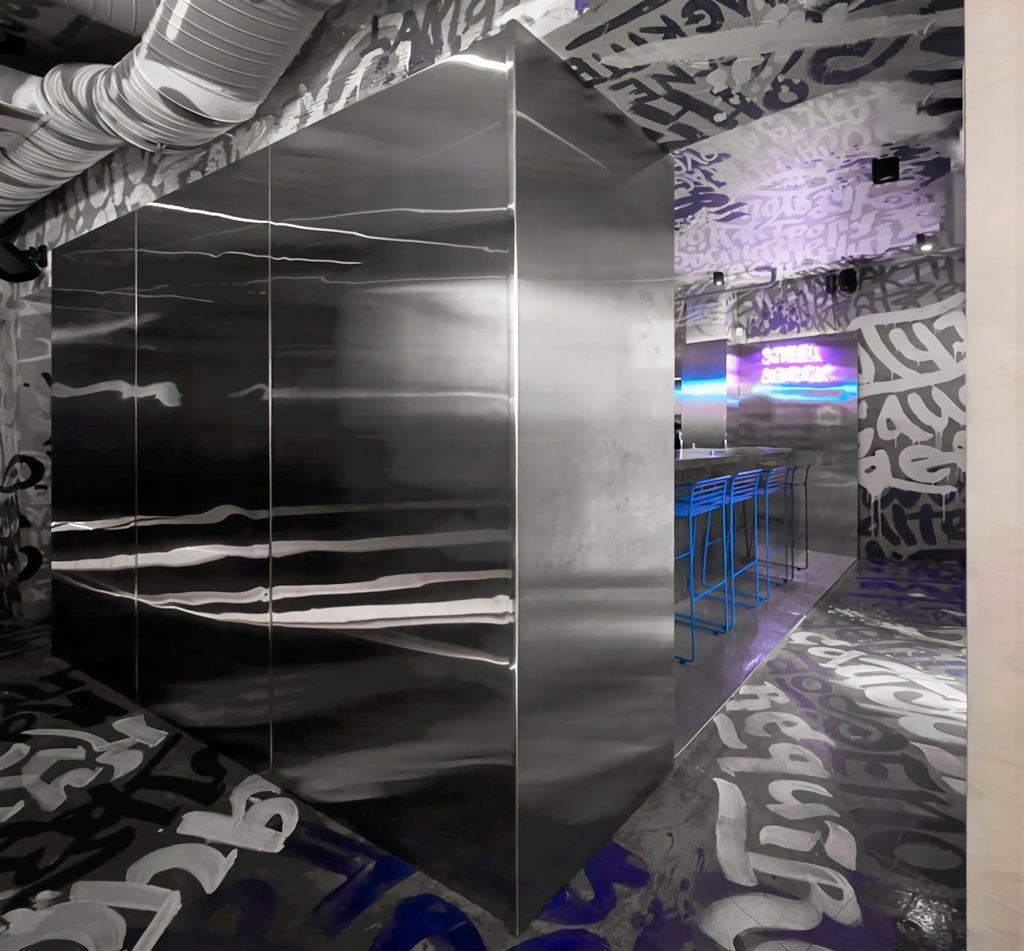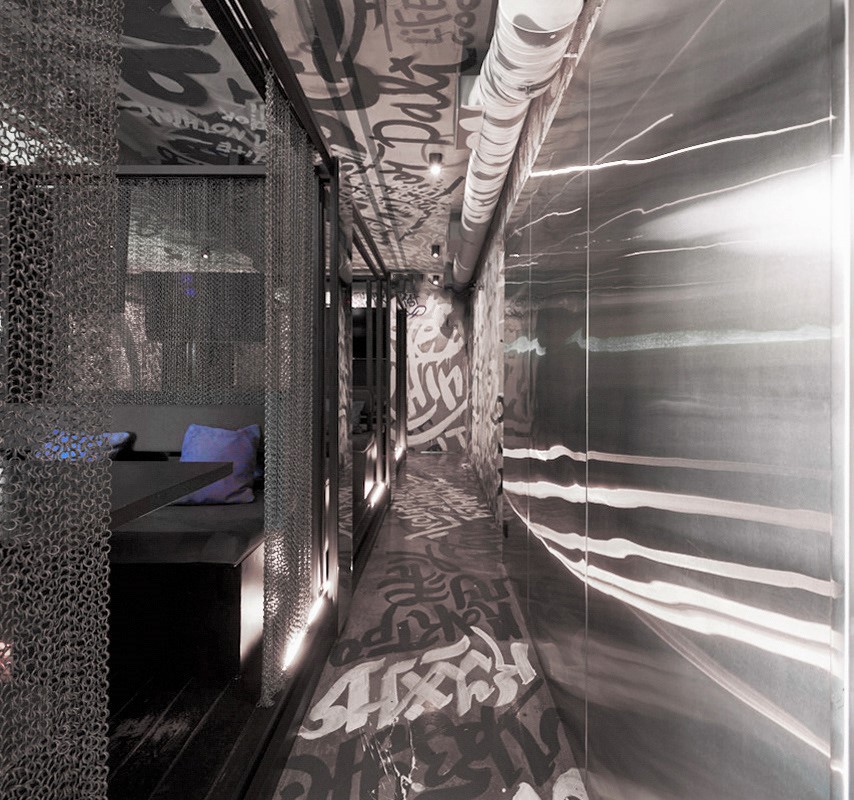 Credit Pics @ Sergey Melinikov
Architect and description: DA bureau