The design of this Esarn food restaurant were inspired by various elements of the way of life of Thai farmers in the Northeastern region of Thailand, from where the Esarn food is originated.
This includes Bamboo basket weaves and banana leaves.
Under the shade of a large tree during lunch break.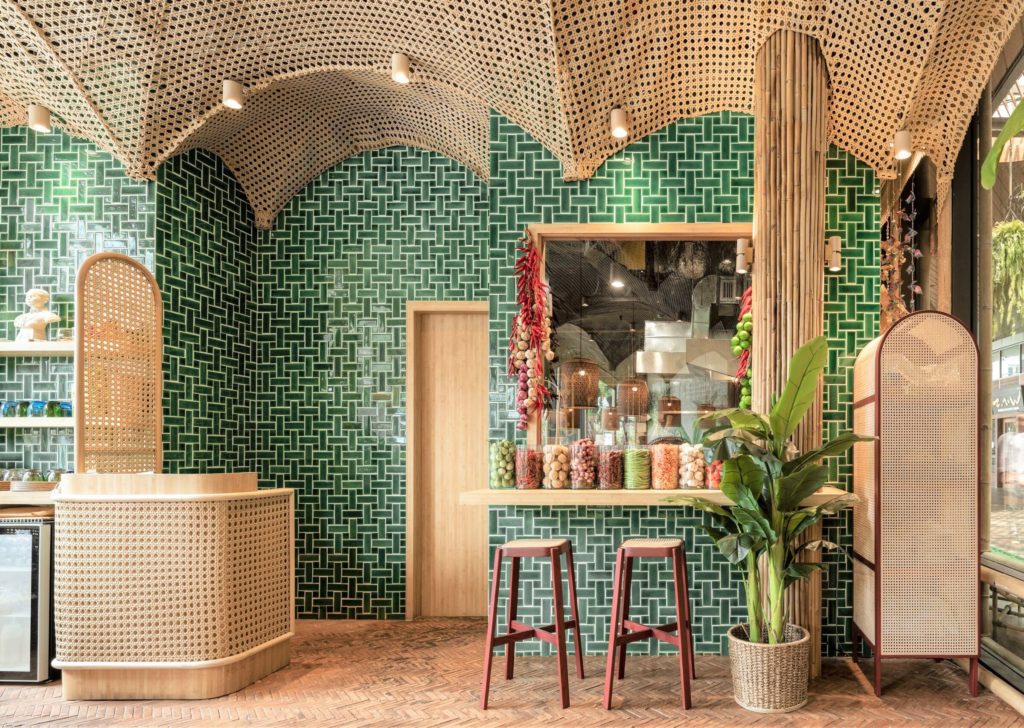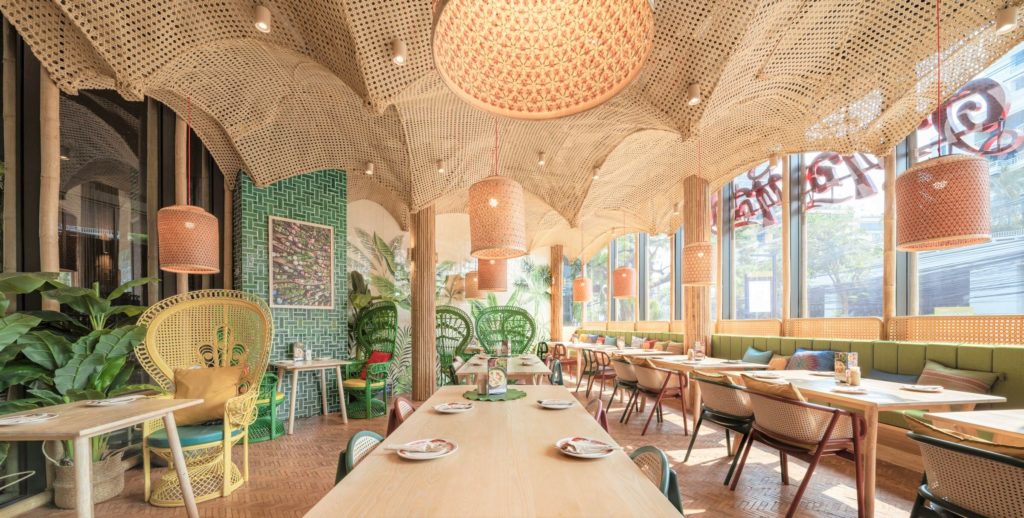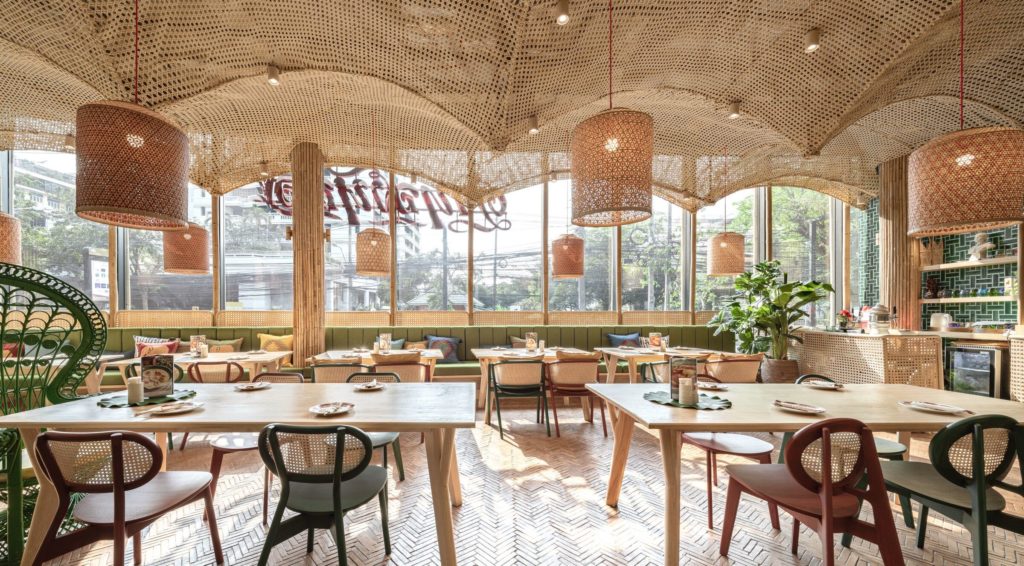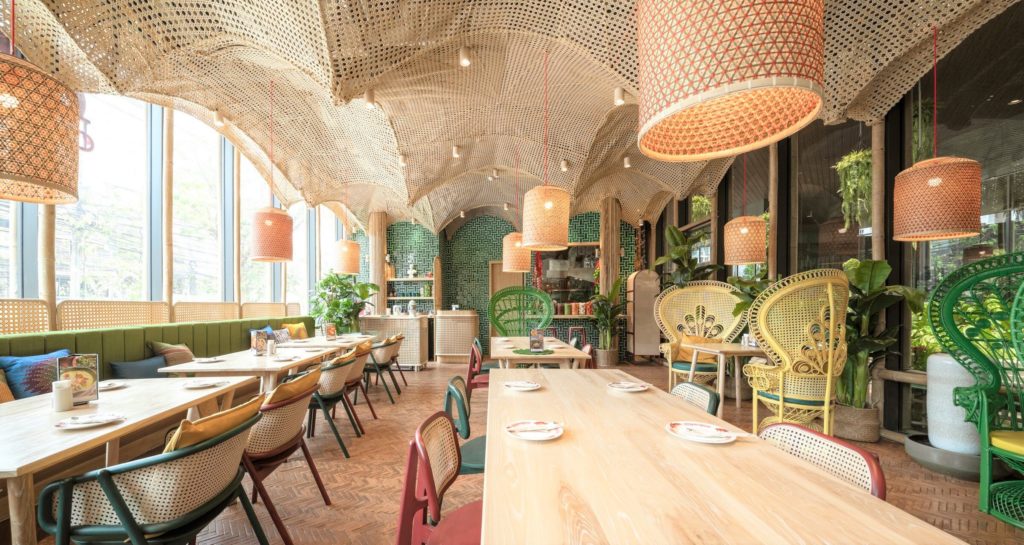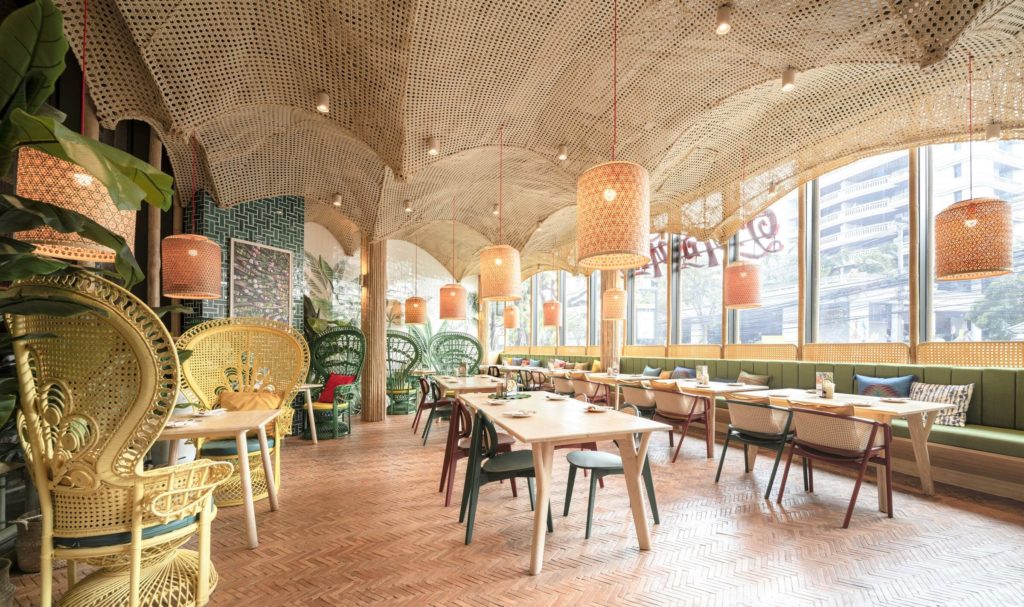 The form of the ceiling were inspired by the form of sticky rice steamer which also made from weaved rattan.
The tone of red and green is used, to convey the spiciness, spiciness and fun of Esarn food. As for the flooring, it was used ancient clay bricks that are the same material as the Som Tum mortar.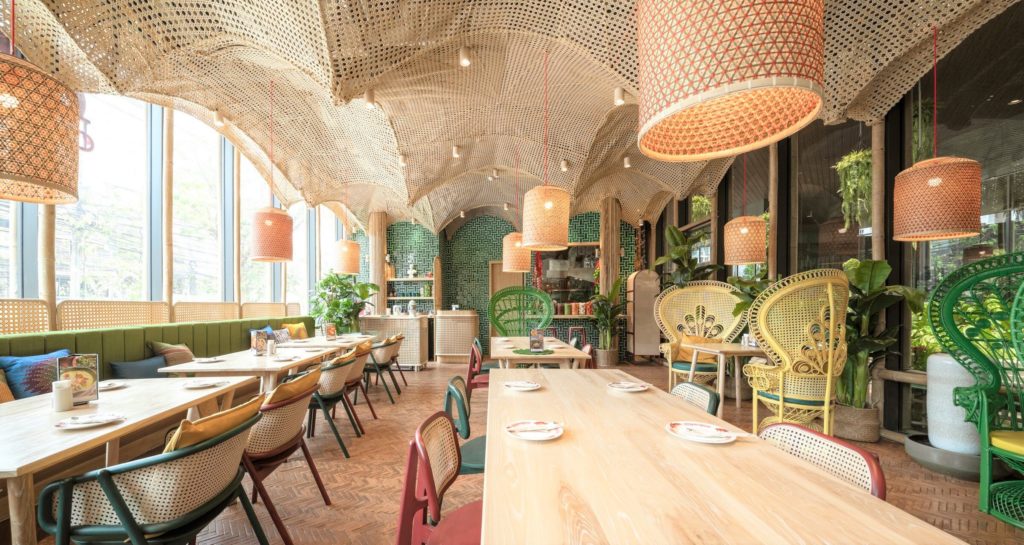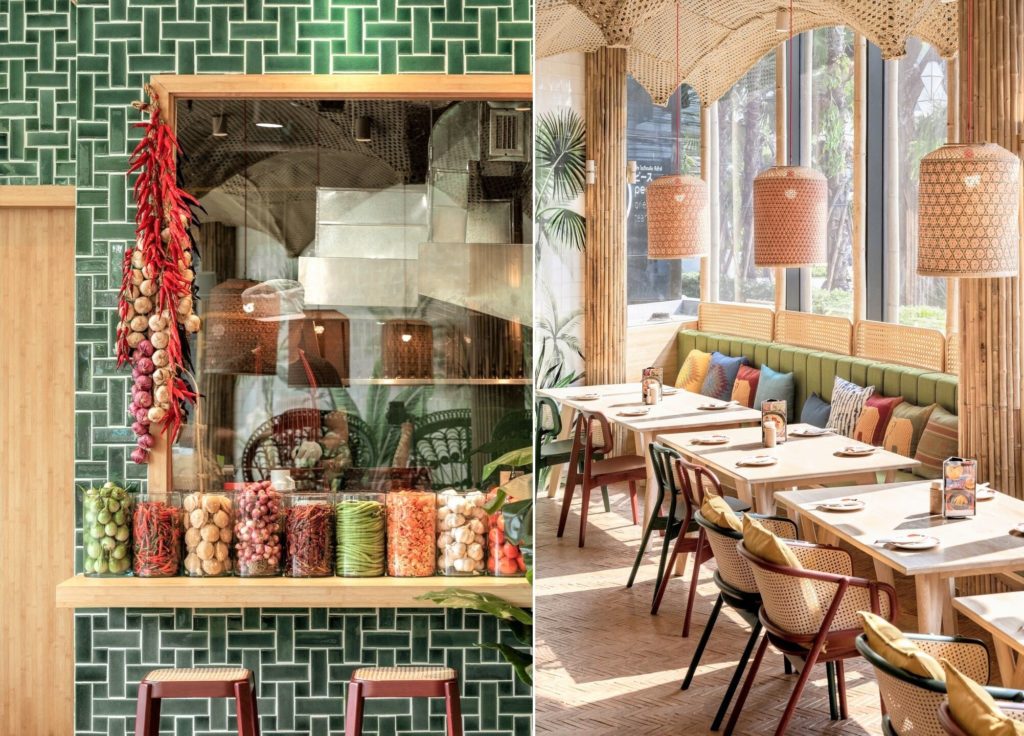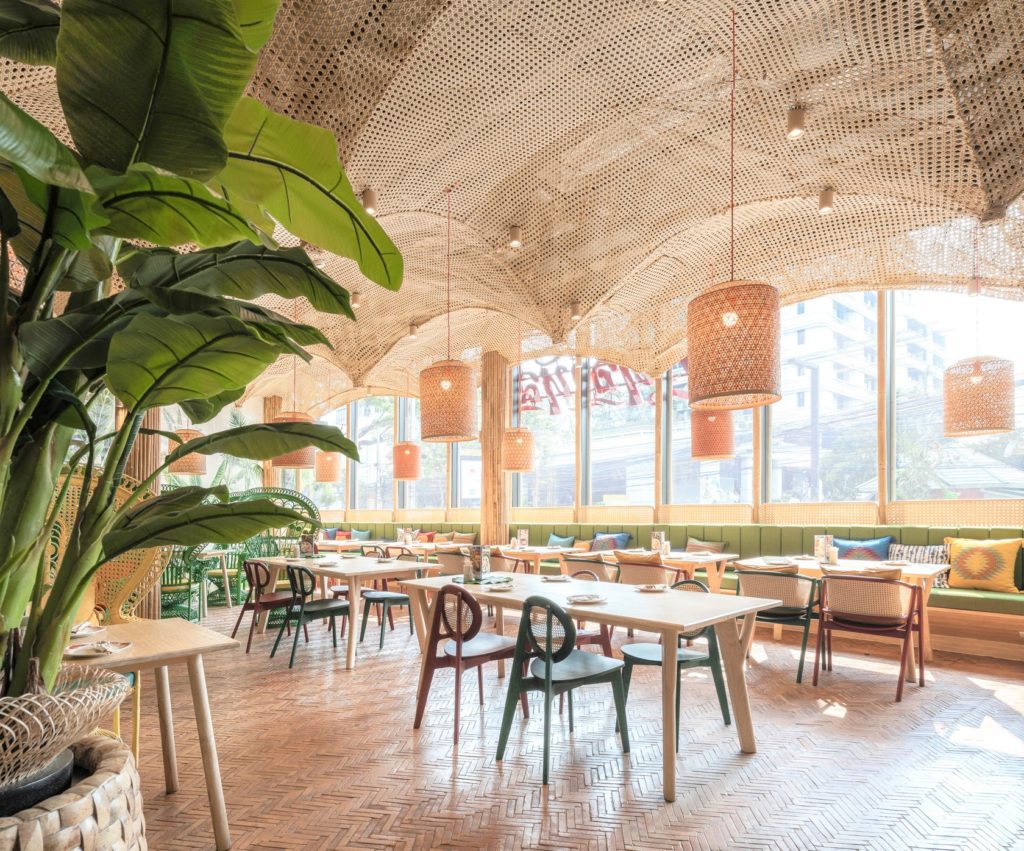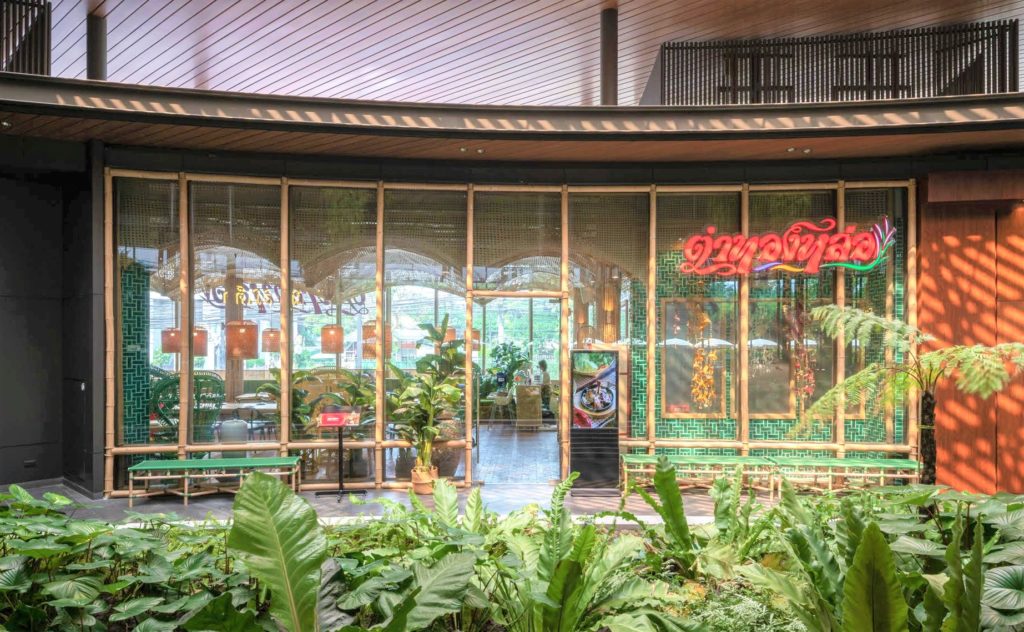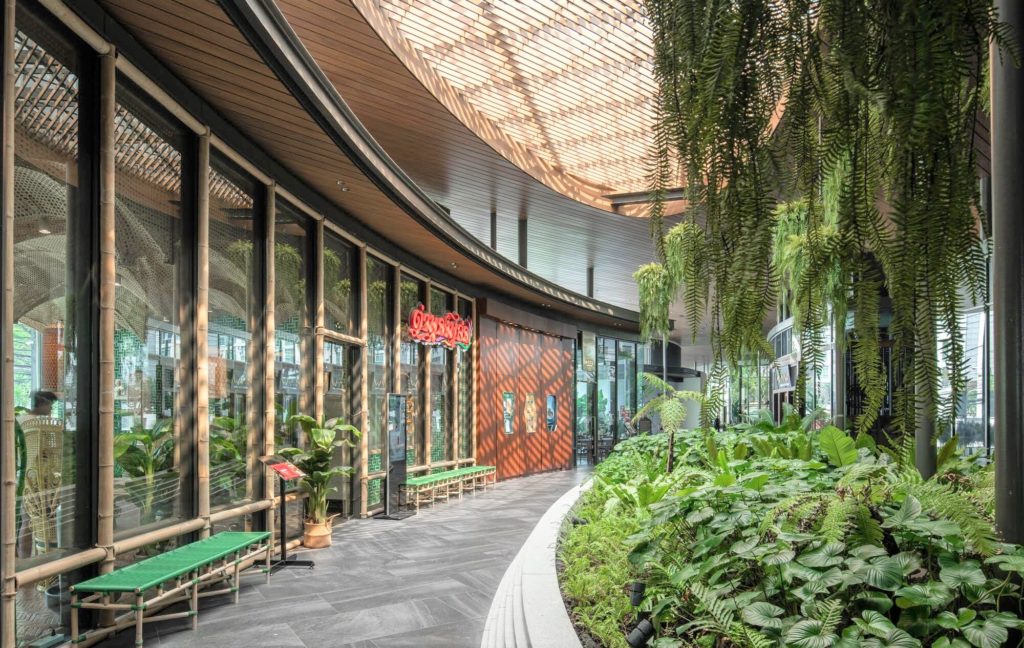 Credit Pics @ SkyGround architectural film & photography
Architect: Context studio
Tum Thonglor
Velaa Sindhorn Village Langsuan Rd, Lumphini, Pathum Wan District, Bangkok 10110, Thailand
Phone: +66 62 446 2422
You may be also interested in: