Referencing Italian masterpieces like Correggio's Assumption of the Virgin in Parma or Michelangelo's Sistine Chapel in Rome, Nashville based artist / photographer Christy Lee Rodgers', purveyor of modern baroque underwater photography, was selected to cover the ceiling and walls.
Her piece, "The Reunion of Cathryn Carrie and Jean" was translated by the designer into a 3D art piece placed on the ceiling and gradating to the white as it flows down the walls.
The art is viewed by donning retro 3D glasses that line the white oak shelves.
The baroque, minimalist aesthetic is completed with white oaks bench seating, white matte tile and Blue Orca marble.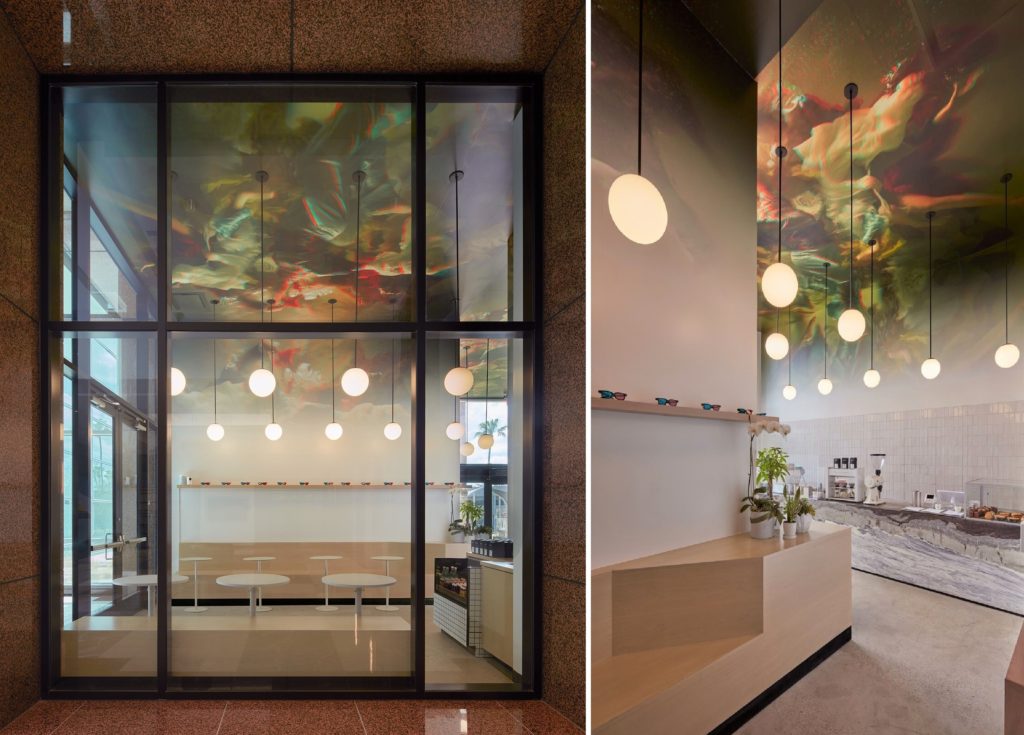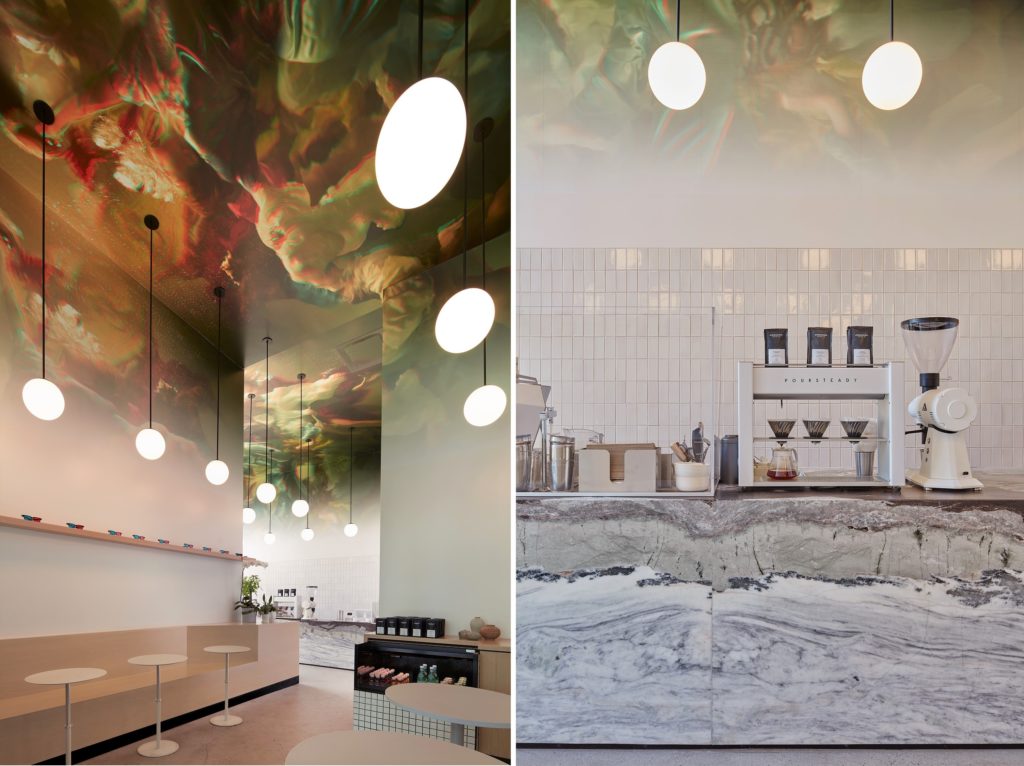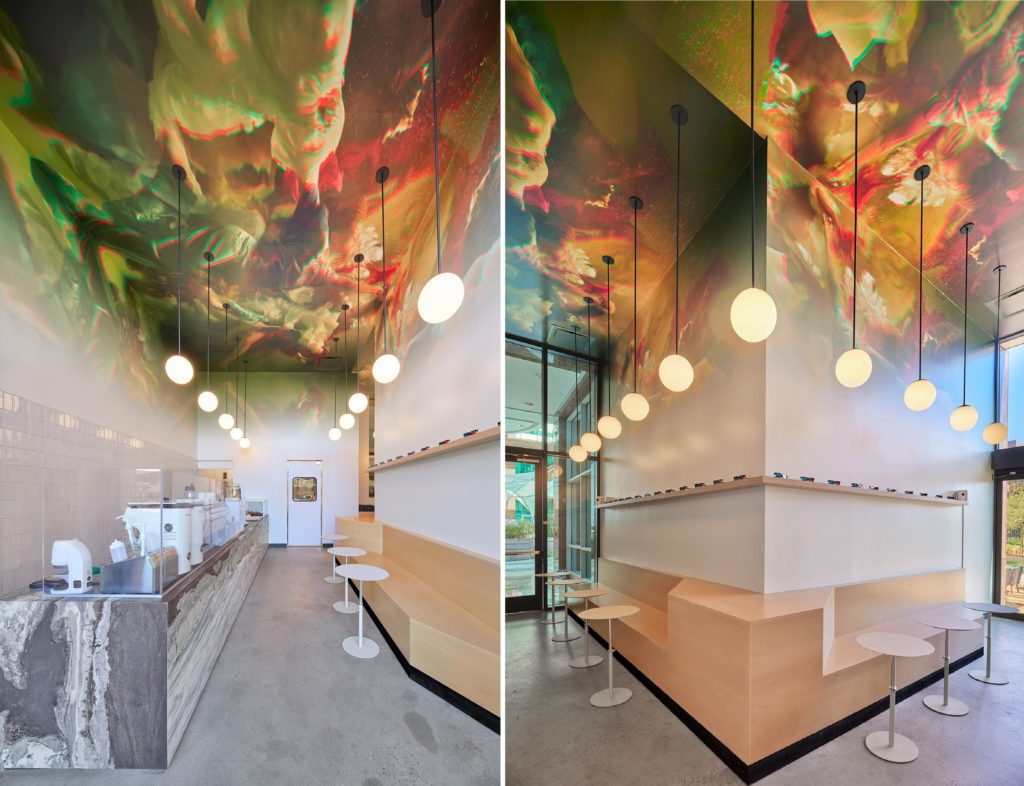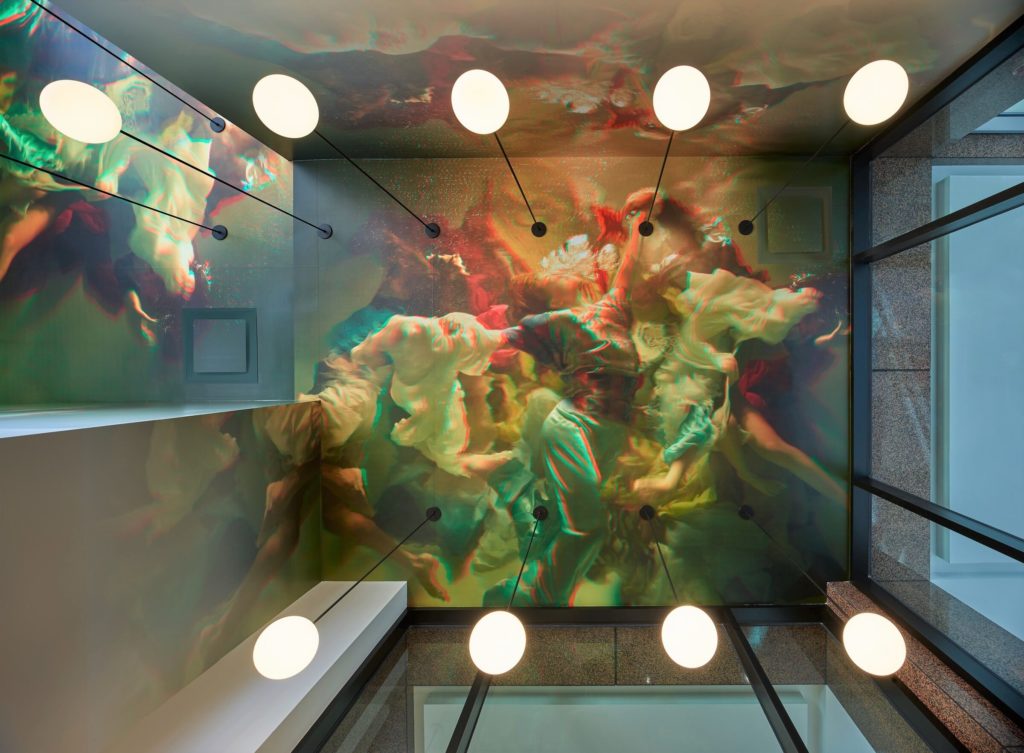 Credit Pics @ Benny Chan
Architects: Wick Architecture & Design and LAND Design Studio
Artist: Christy Lee Rogers
Stereoscope
100 Bayview Cir Ste 1200, Newport Beach, CA 92660, USA
Phone: +1 949-932-0068