Being one of the most cosmopolitan cities on the planet, Sydney has its fair share of ramen eateries, but none flaunt a colour-infused setting as Wagaya does.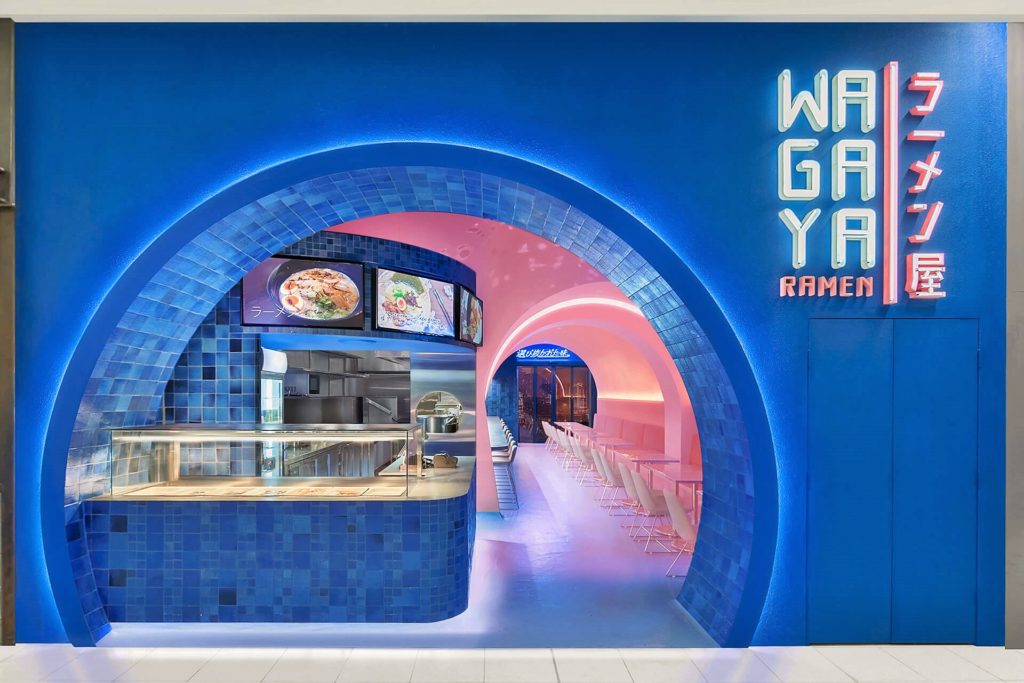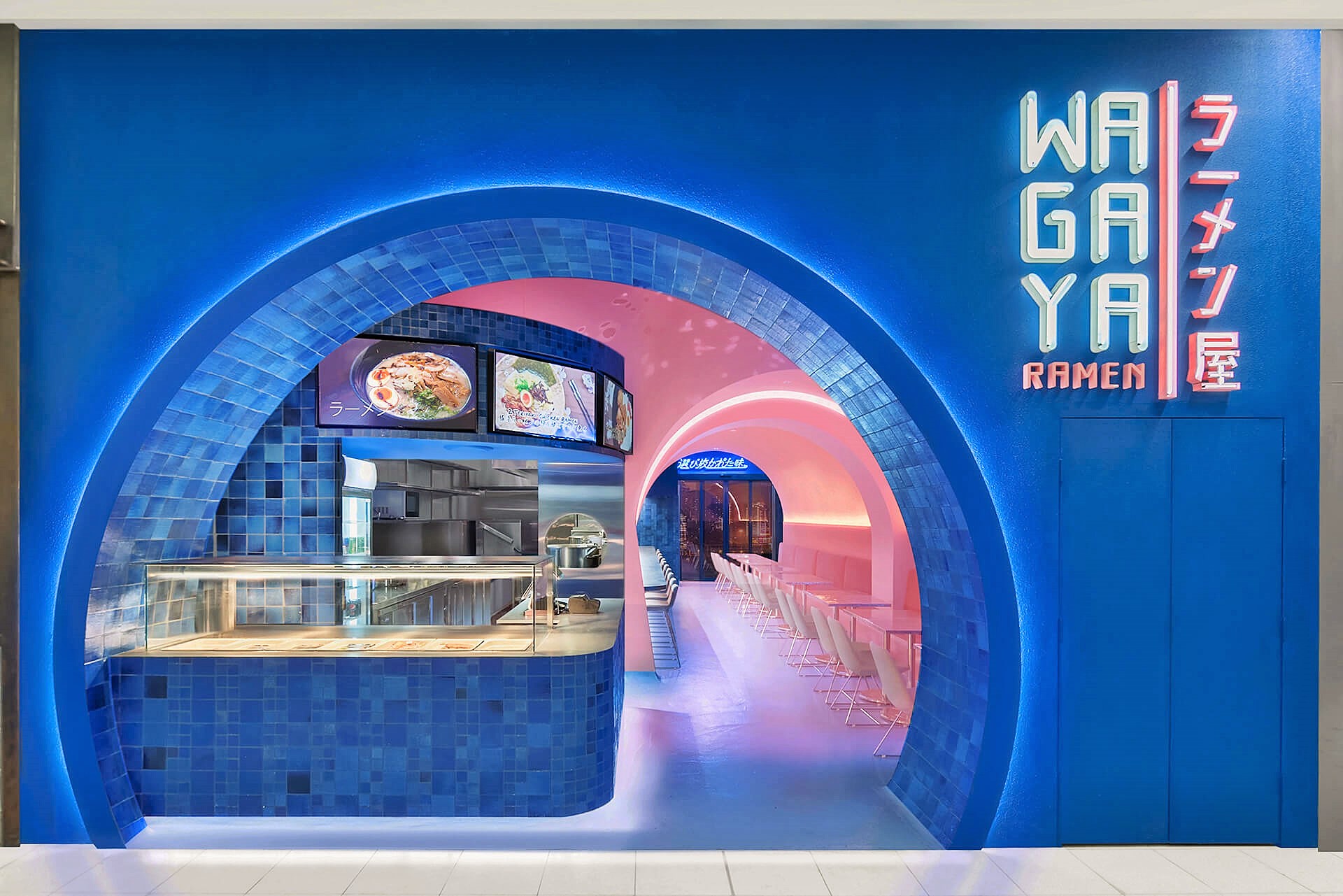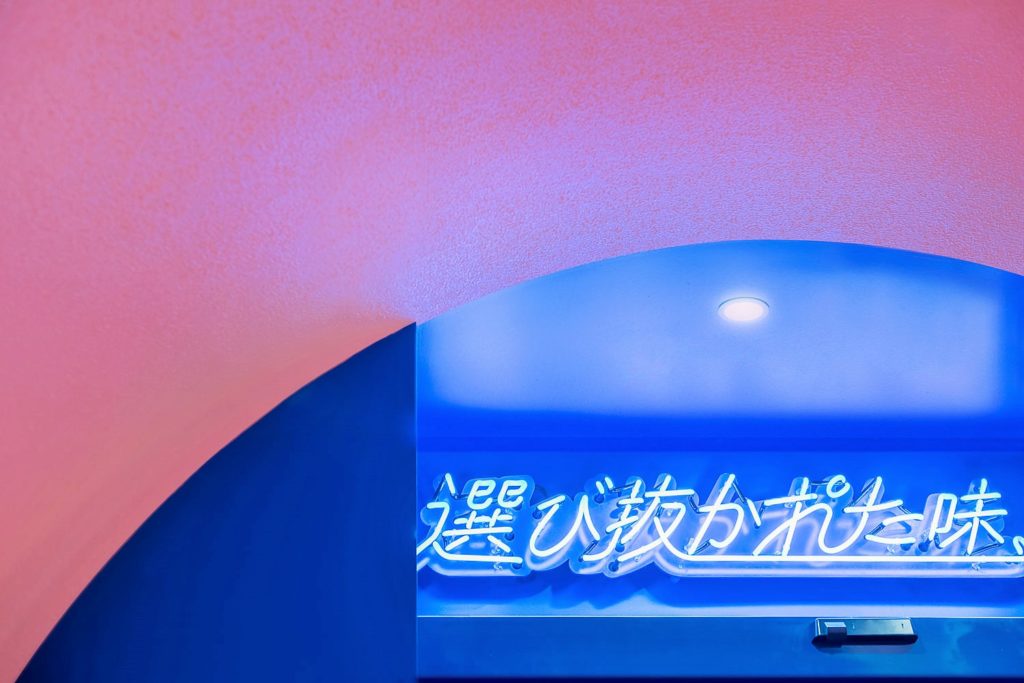 The restaurant is occupies a 70 sqm. unit on the ground floor of Lidcombe Centre, a shopping mall situated just a stone's throw away from the Sydney Olympic Park.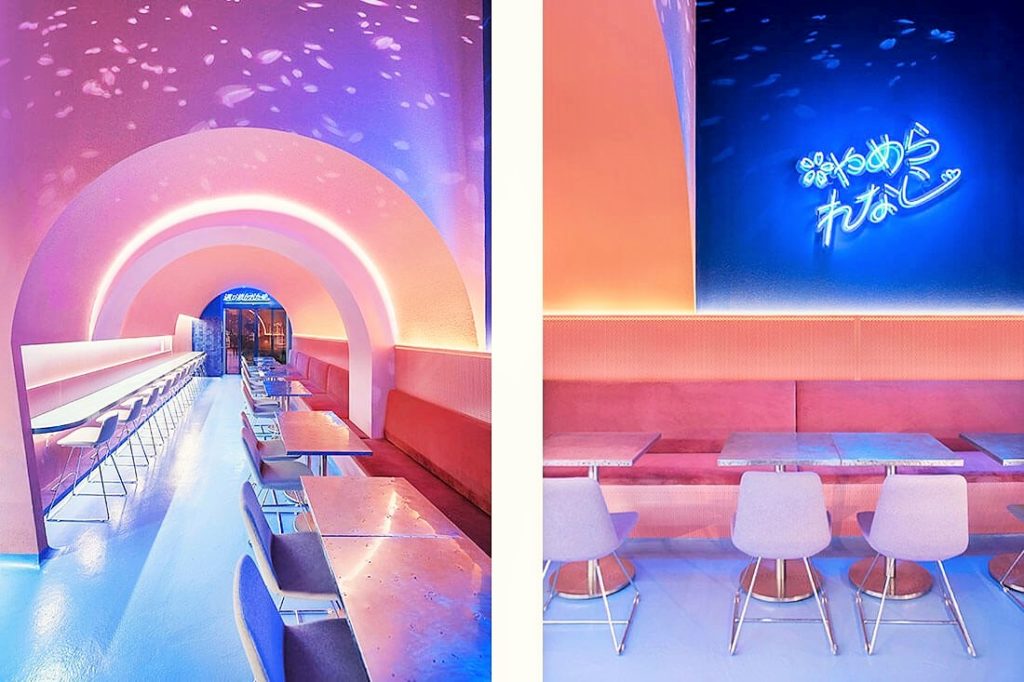 The interior design is inspired by Japan's hugely popular hanami or cherry blossom season, and adds a uplifting dynamic.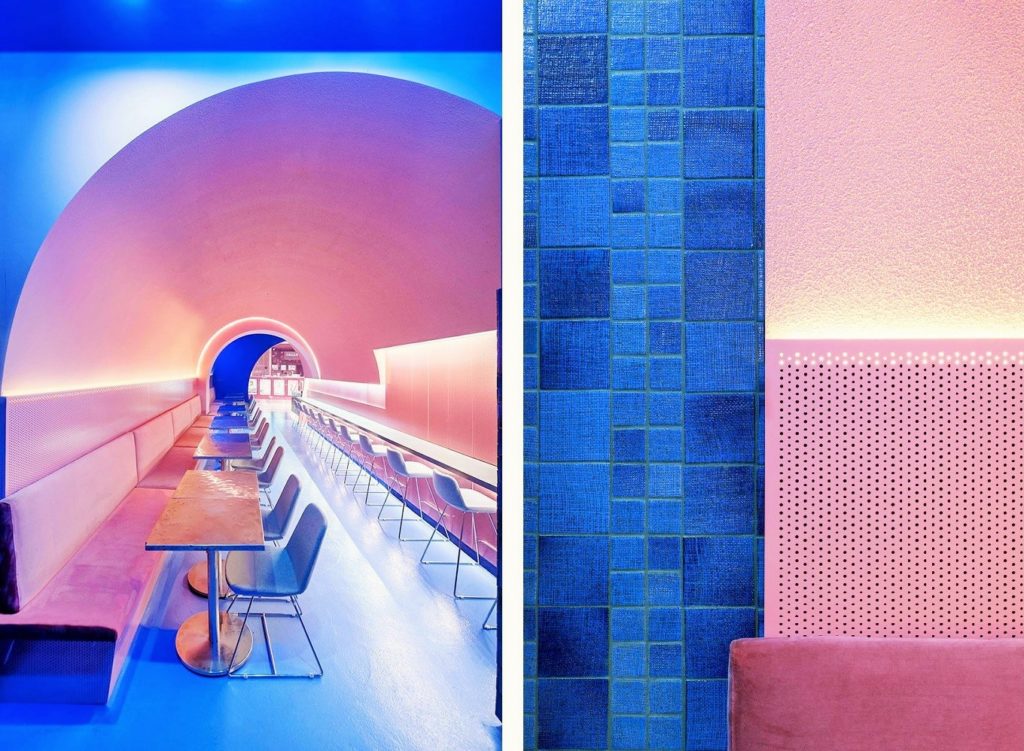 The arched blue doorway with matching service counter takes cues from Aizome or Japanese indigo dye, and offers a striking contrast with the abundance of pink indoors.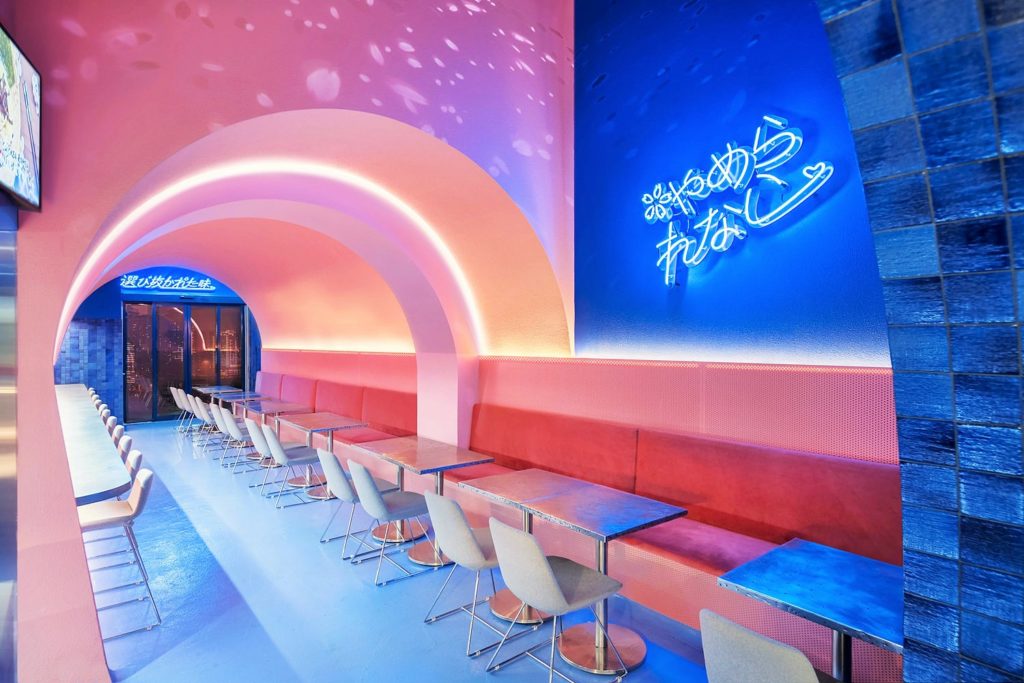 Wagaya's tunnel-like arched space aims to reflect a pathway underneath cherry trees in full bloom, and lighting that purposely creates a speckled pattern on the ceiling adds to the illusion.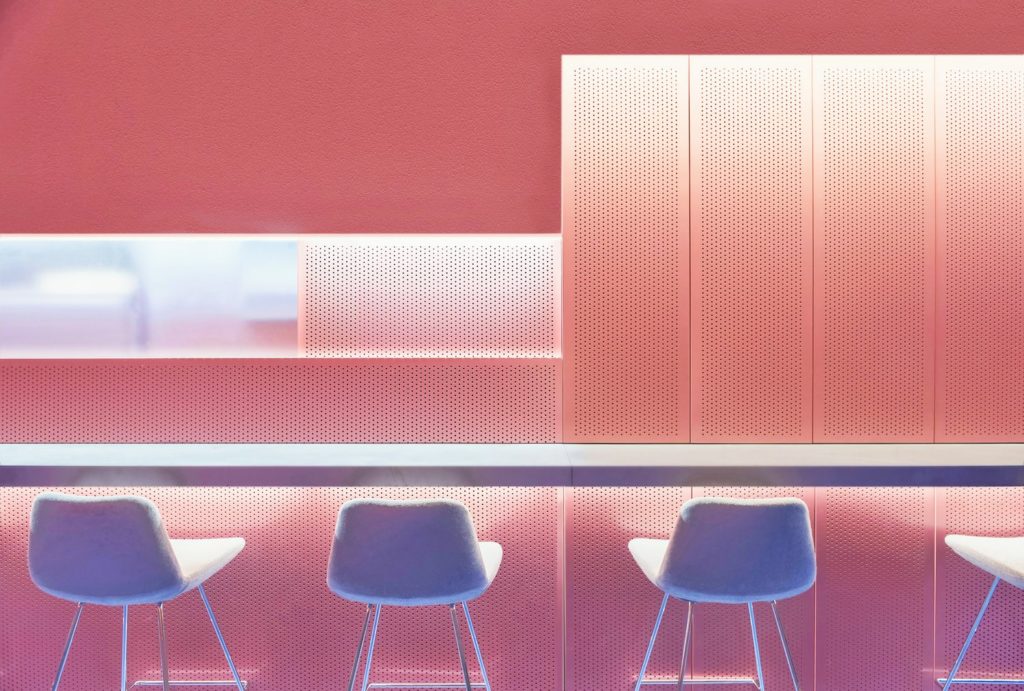 One side is lined by an elongated bench and tables and chairs, while opposite a bar-desk with stools is situated.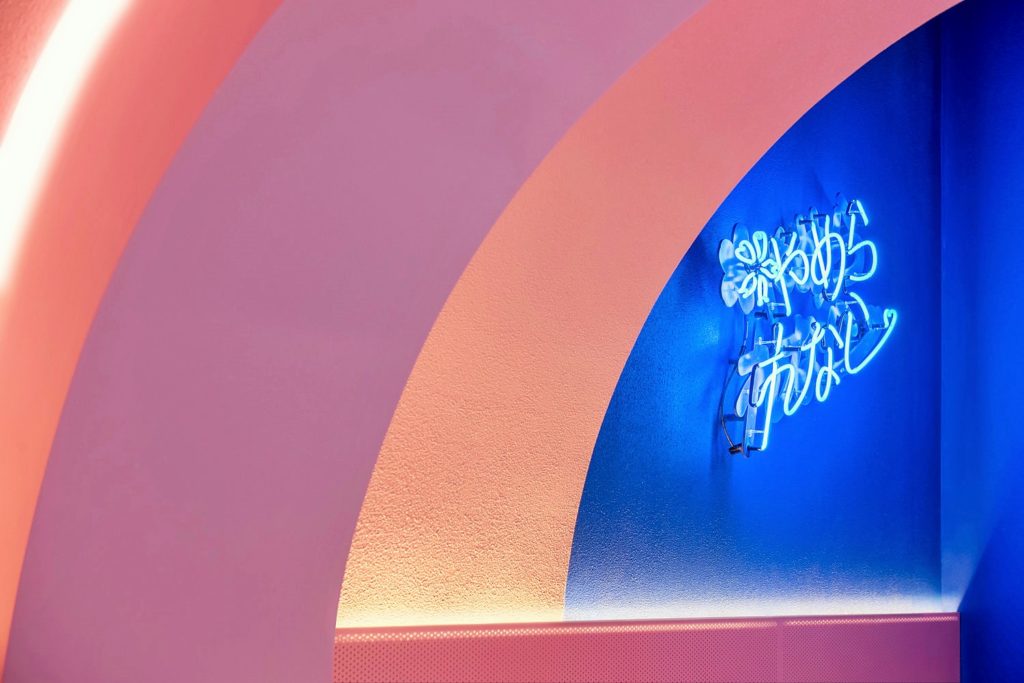 The flooring, made from thermoset resin, is in a contrasting blue shade, and ties in with the Hiragana neon lettering on the wall.

The menu at Wagaya features a number of ramen dishes, each with different toppings, and additional bites such as gyoza, all paired with a selection of soft drinks.
Credit Pics @ Andrew Worssam + Jayden Huang
Architect: Span Design
Wagaya
92 Parramatta Rd, Lidcombe NSW 2141, Australia
You may be also interested in: