The restaurant pizzeria Oi Marì is located in the heart of the "sassi of Matera."  It is divided into different environments dug into the limestone, each with a different shape due to conformation of the cave created by man over the centuries. Originally, new spaces within the cave were created through subtraction, adding to the existing living spaces by removing material from the mother block of calcarenite rock.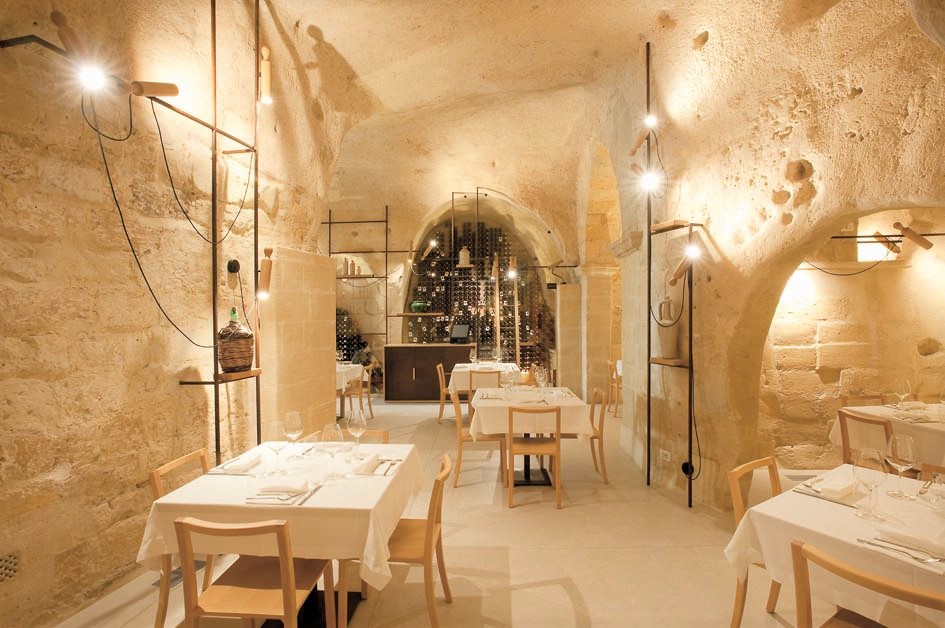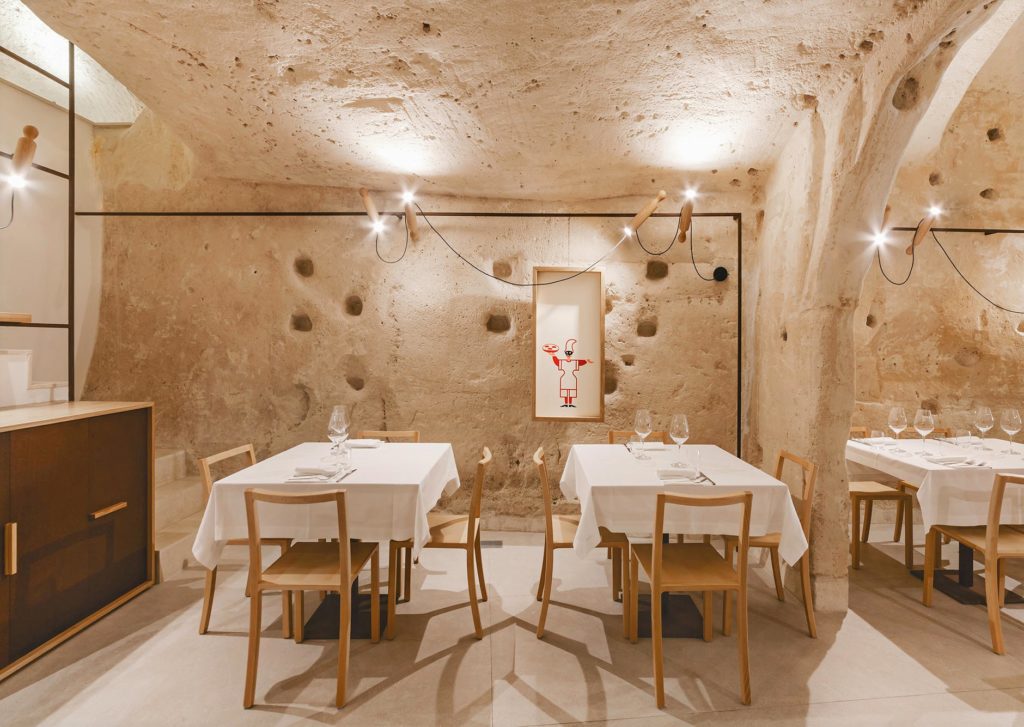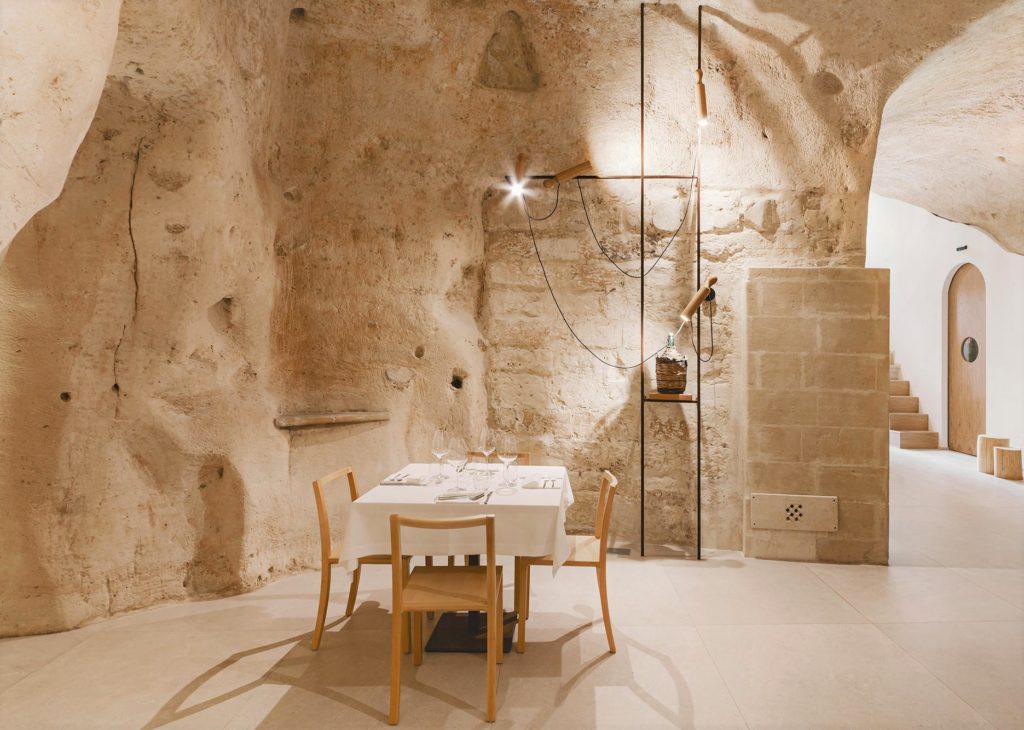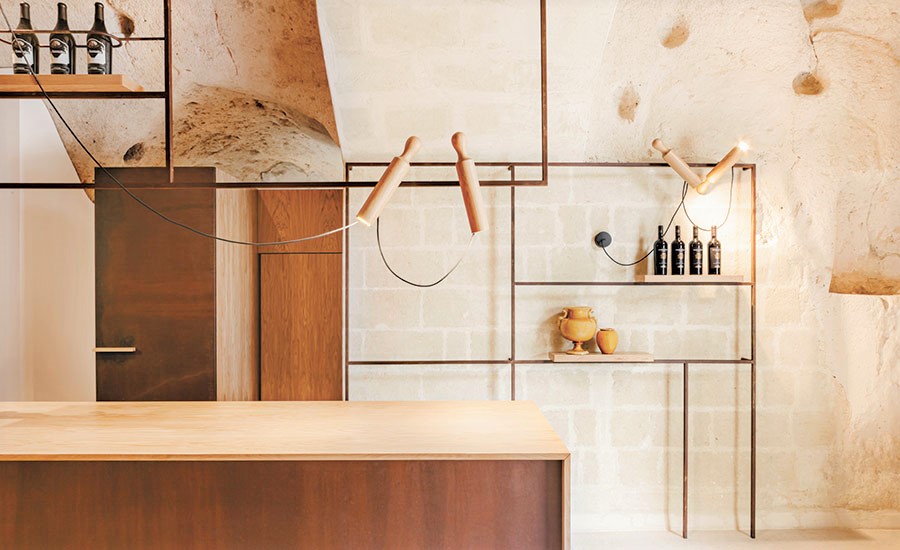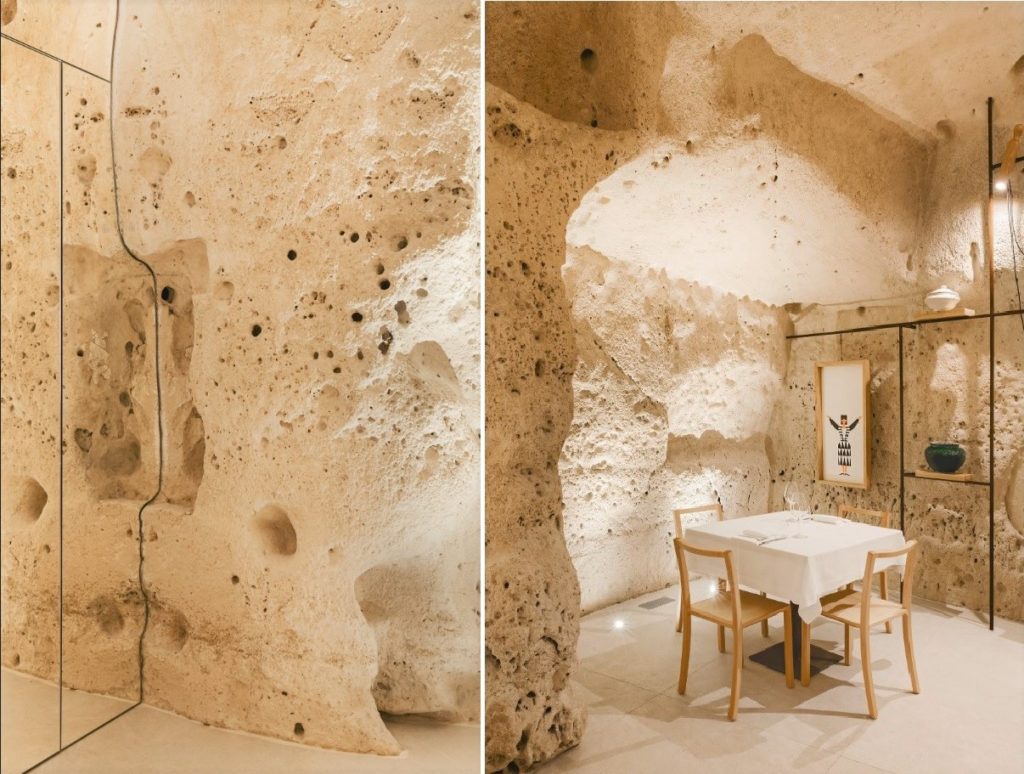 The entrance from the small bar/reception area discretely welcomes the visitor, accompanying him through a succession of rooms of various shapes and sizes.  The largest room is characterized by the presence of a wine cellar holding over 2,000 bottles.  The bottles are nestled inside pre-existing niches while separated from the hall through a glass and metal structure. This is the crown jewel of the entire project. Being able to place within a strongly characterized space, not only an exhibition of wines but a real winery, was a great desire of the owner, who is a connoisseur of wines.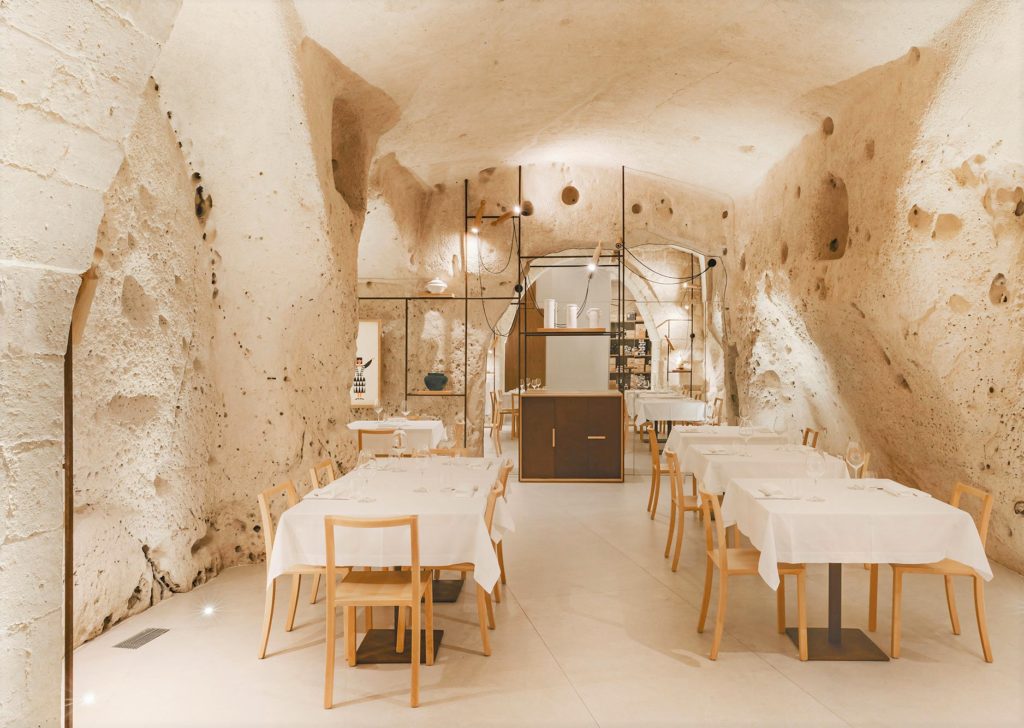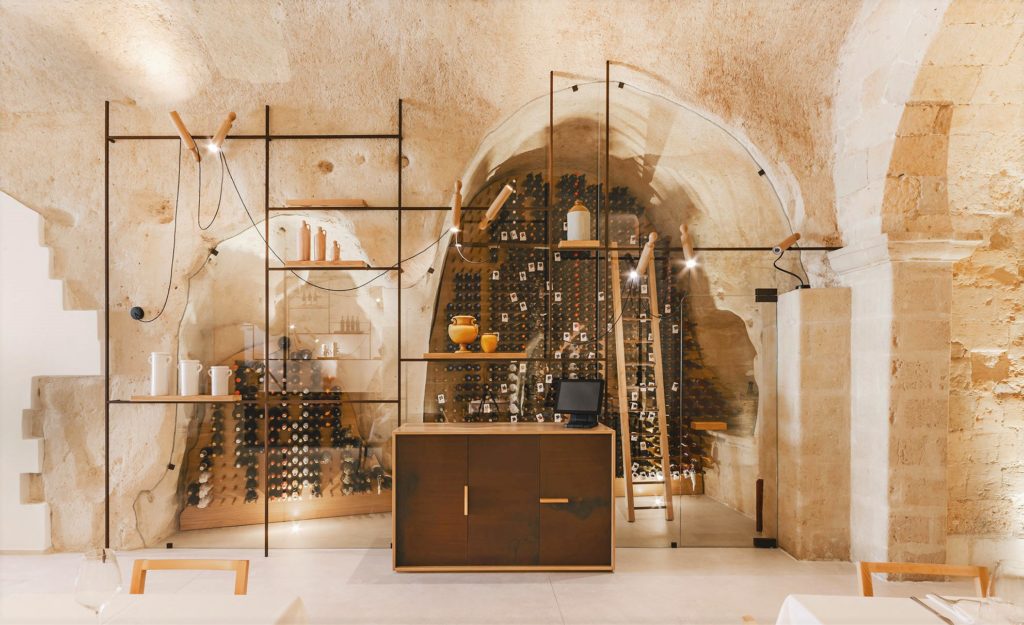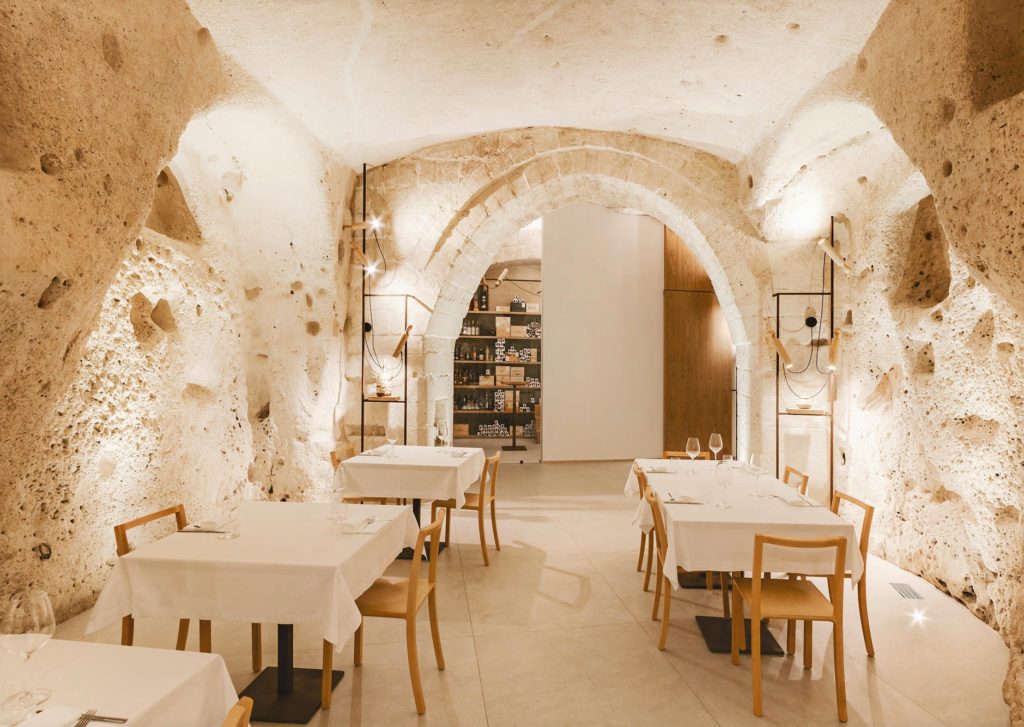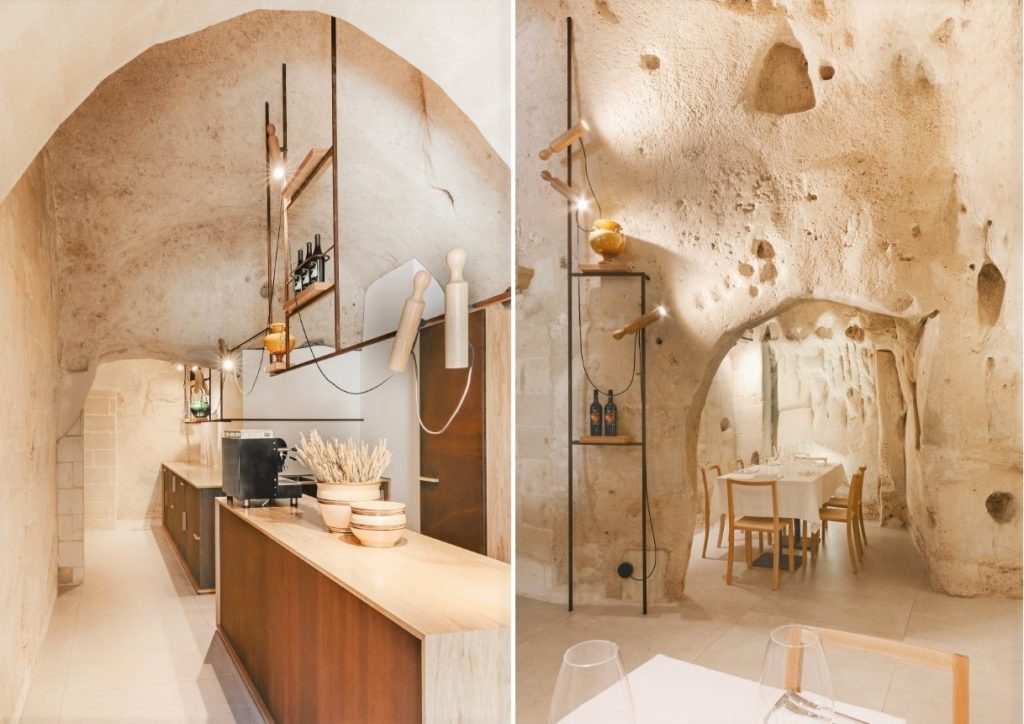 All the rooms are treated in the same way; the beauty of the cave has been enhanced, leaving the limestone completely exposed and introducing a few simple functional furnishings for use.
All the furniture, the iron structures and the lights were entirely designed by the architects and crafted by local artisans.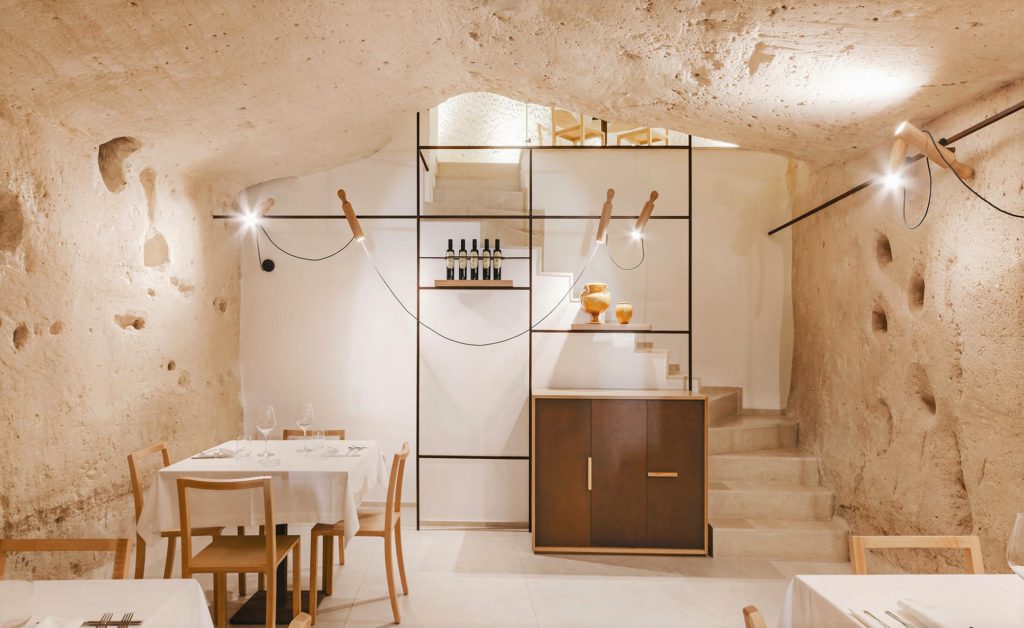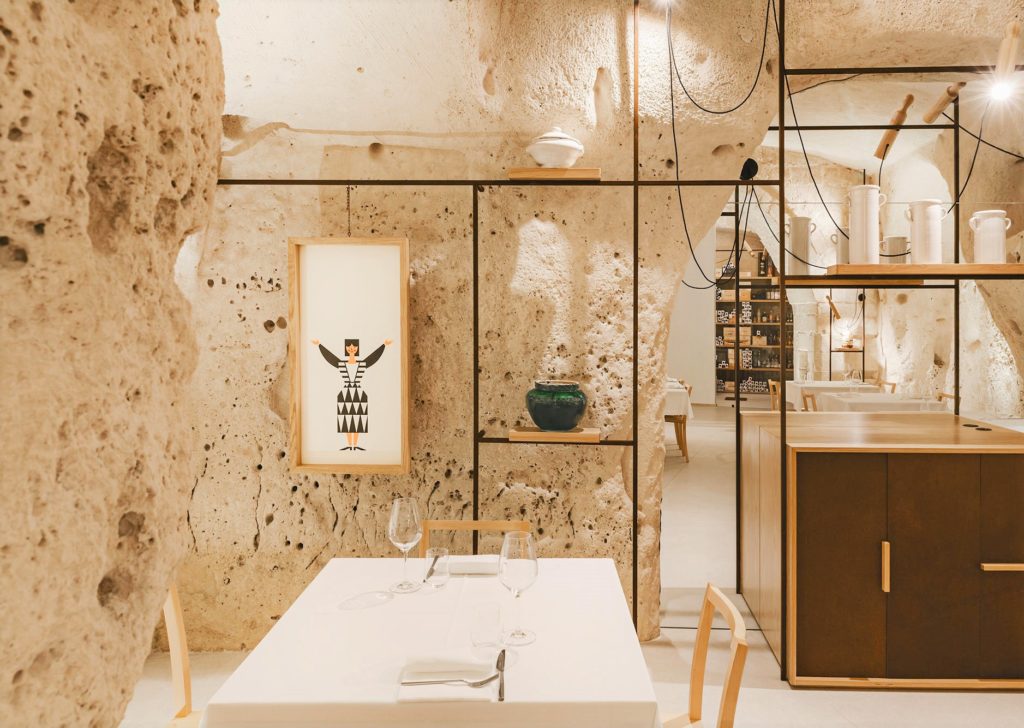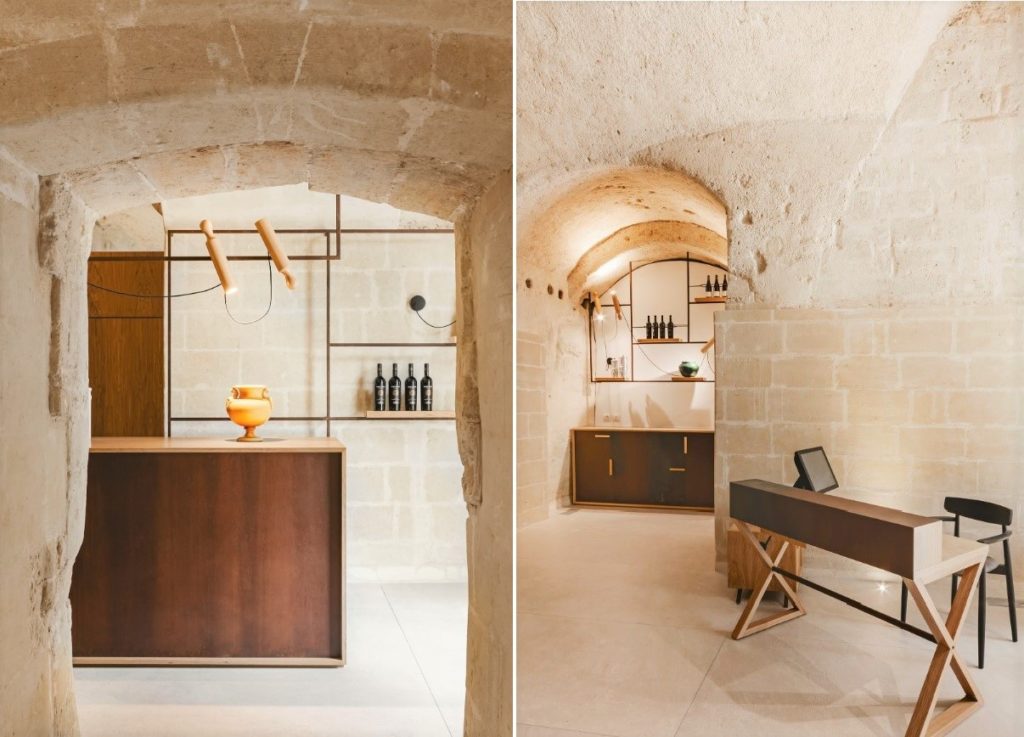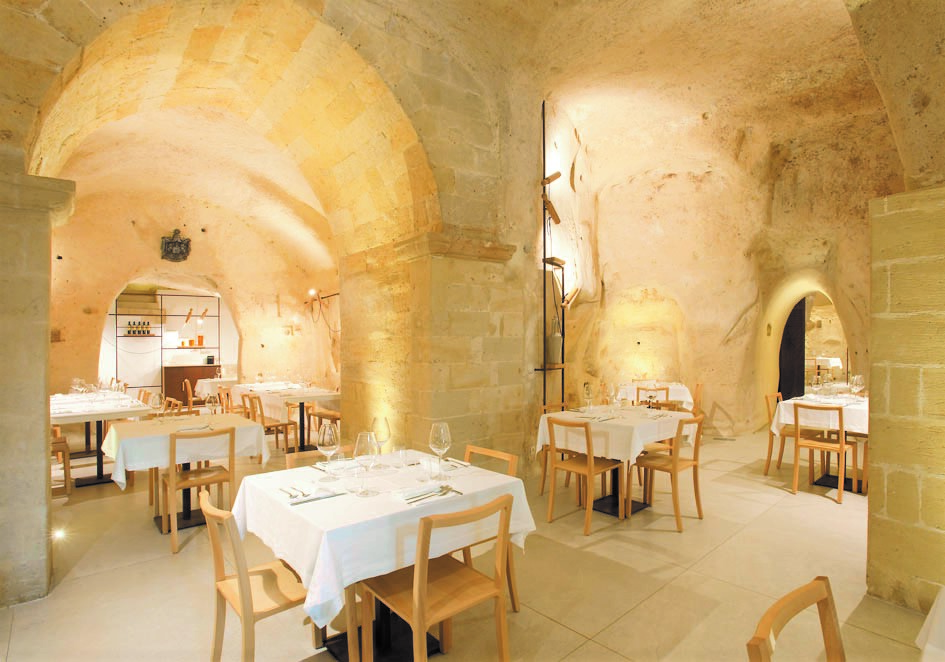 The lighting fixtures, inspired by the rolling pin used to roll out pizza dough, are the connecting element between the old and the new, between the tradition of the past and the vision of the future. The rolling pins are not whole but cut in half.   It is therefore, a form that remembers tradition, reinterprets it and assigns it a new function, namely that of illuminating the rooms and the tables.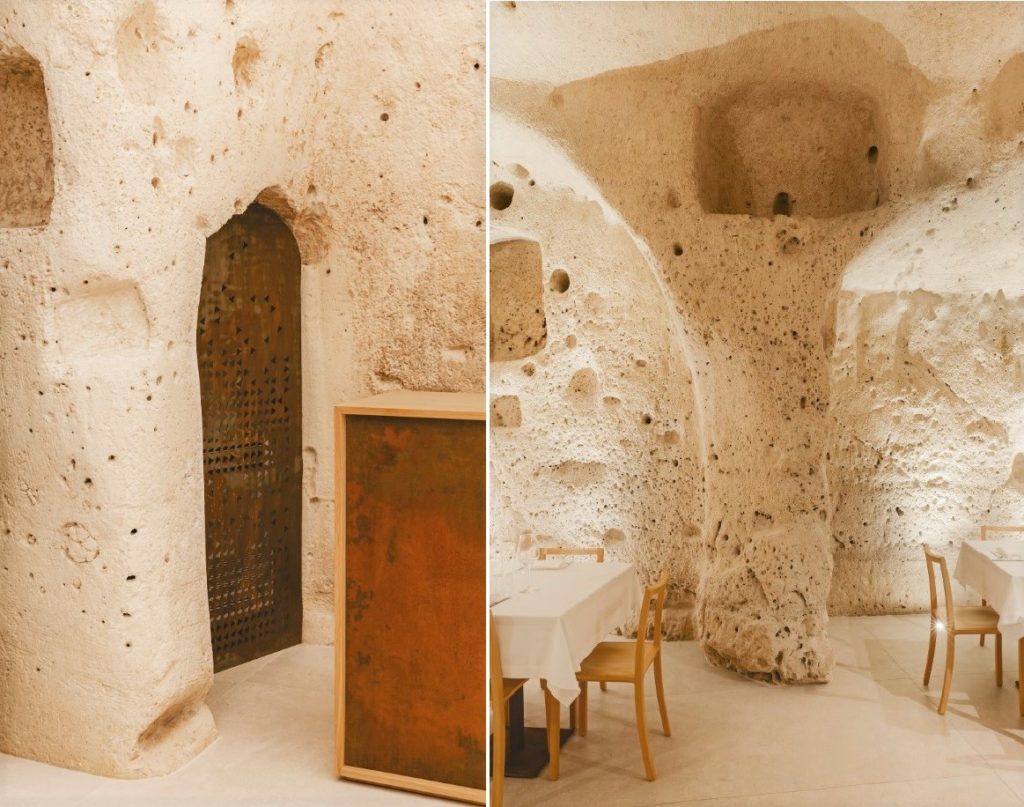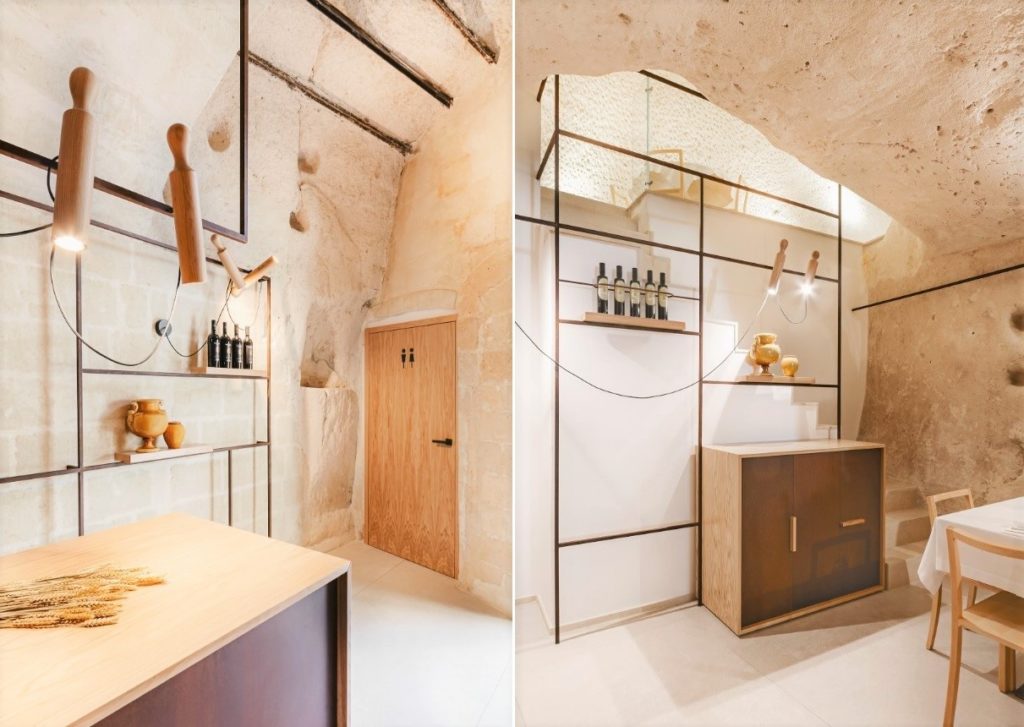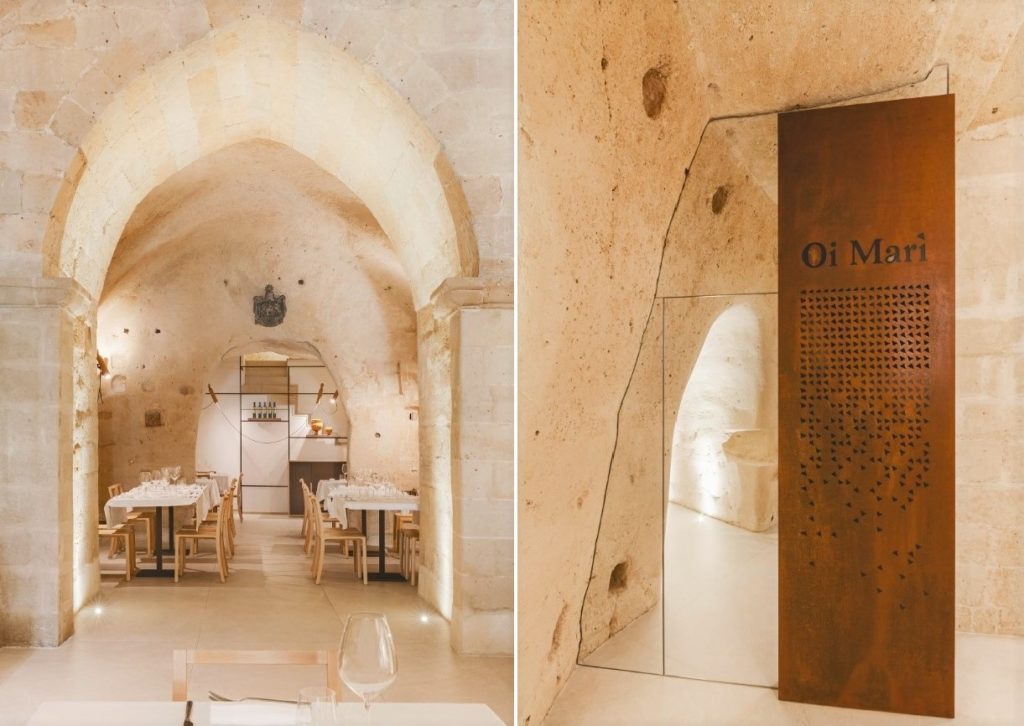 A slender corten iron bar is also used and is transformed to serve various functions, from a display frame to a lamp holder, a glass holder for the bar and a structure to display panels.
The design choices have also led to the enlargement of the kitchens and new spaces in the dining room, thus making the viewer discover environments that existed before, but were not rightly valued.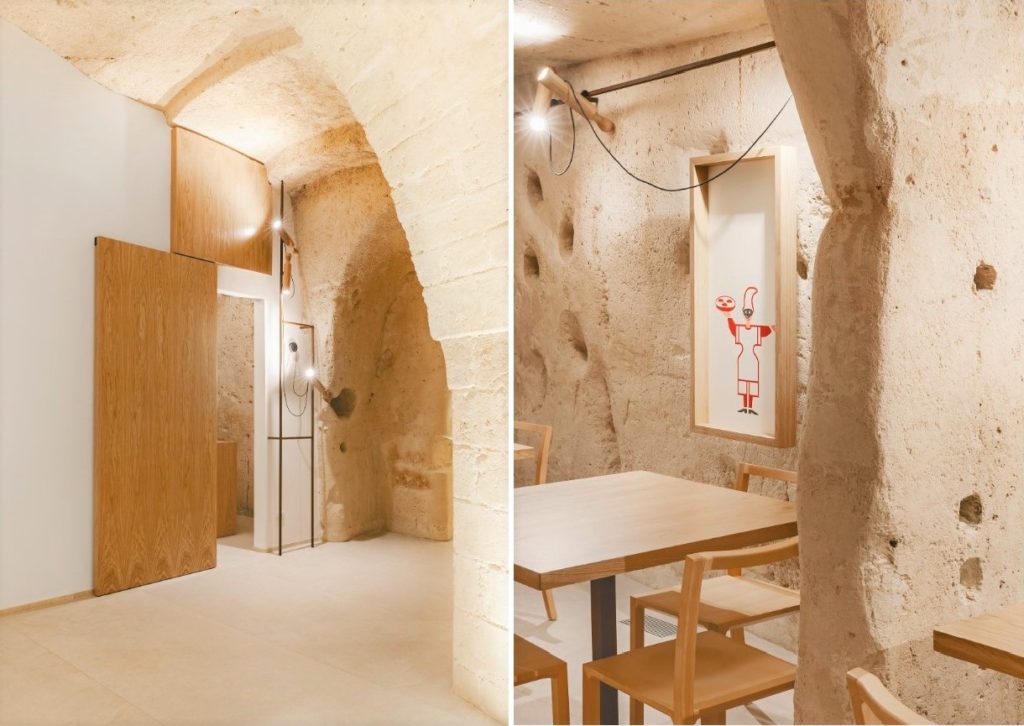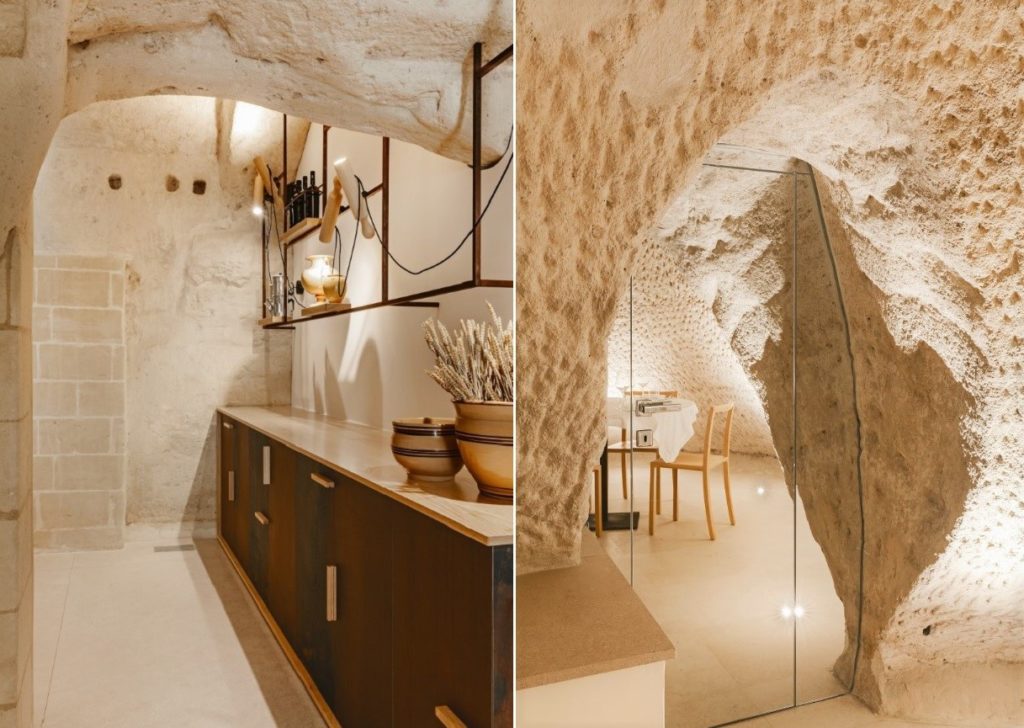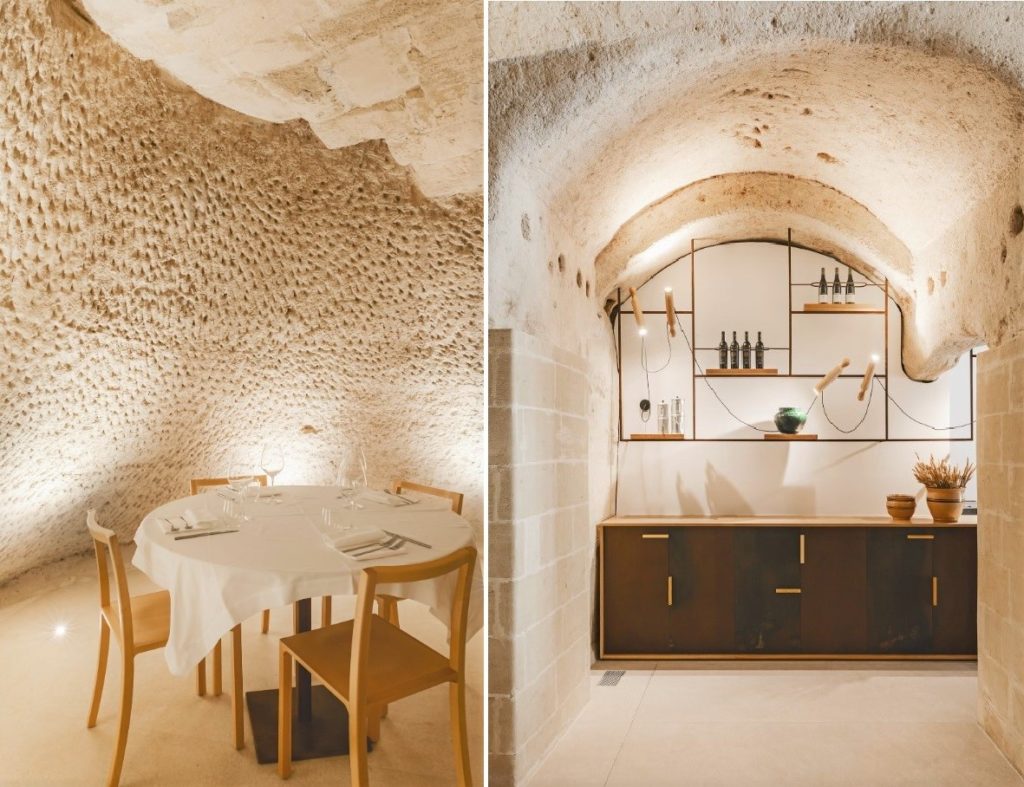 The materials used are the materials that respond to the naturalness of these places; simple materials with warm colors that when well inserted and structured have responded to our aesthetic / functional needs.
Credit Pics @ Pierangelo Laterza
Architect and description: Manca Studio
Oi Marì
Via Fiorentini, 66, 75100 Matera, Italy
Phone: 0835 346121
You may be also interested in: