Pizzeria is not classical Italian, but American, so it should not have been similar to standard interiors. But still have a connection with Italy and the USA. The first pizzeria in America was founded by Gennaro Lombardi, an immigrant from Naples in New York in "Little Italy" in 1905. Lombardi opened a grocery store in 1897 and eight years later received a license to sell pizza in the state of New York. The first pizzerias in New York used coal brick stoves and baked pizza with cheese on the bottom and sauce from above. And the main difference between Italian and American pizza is the filling.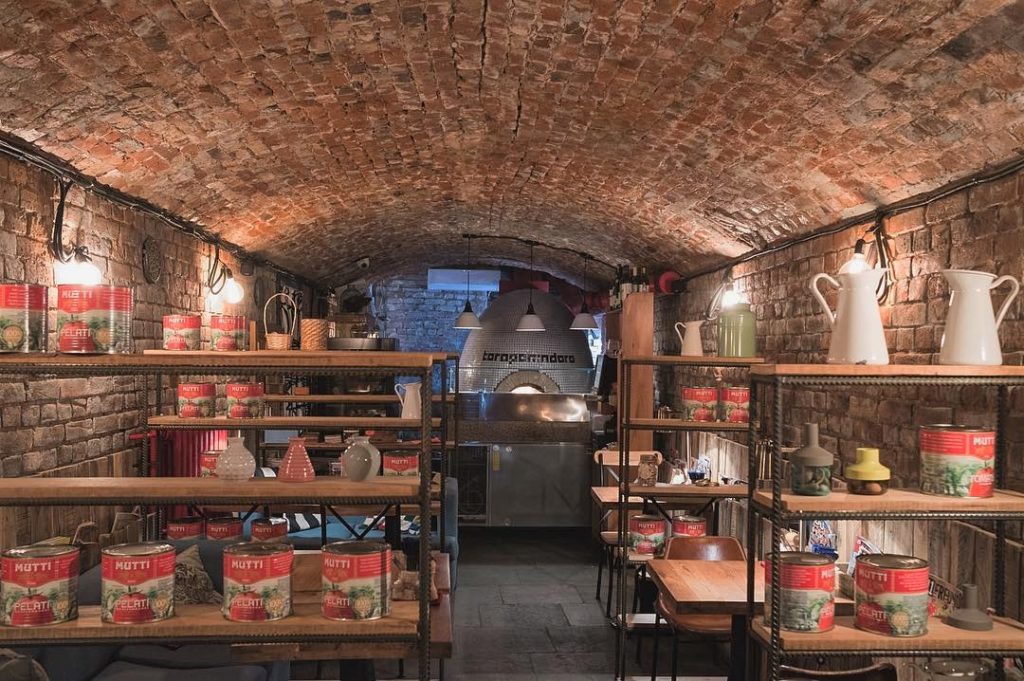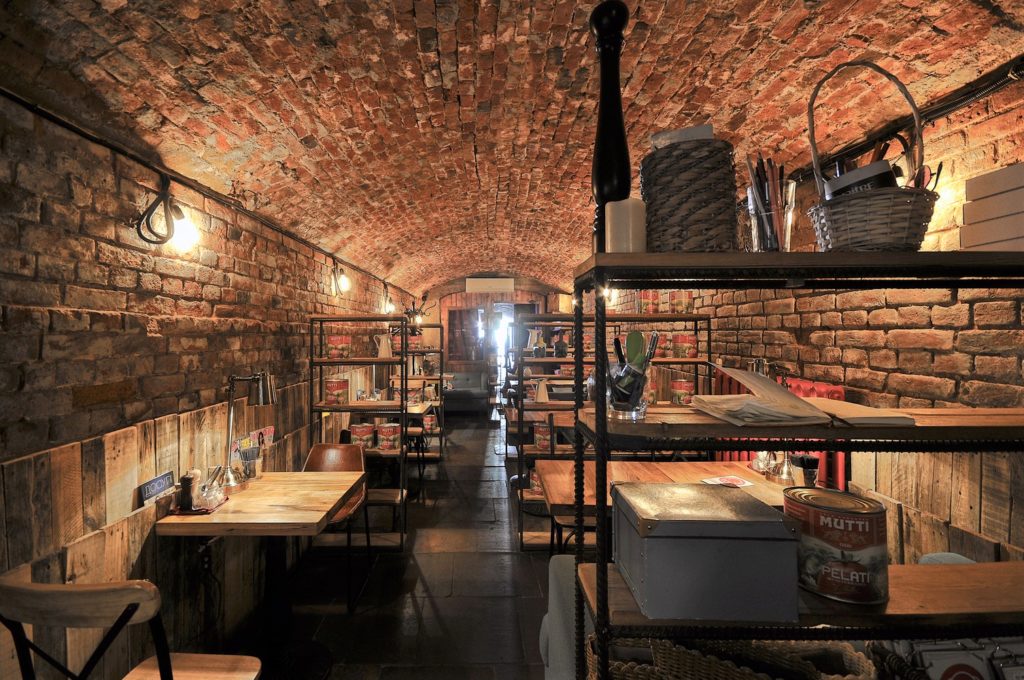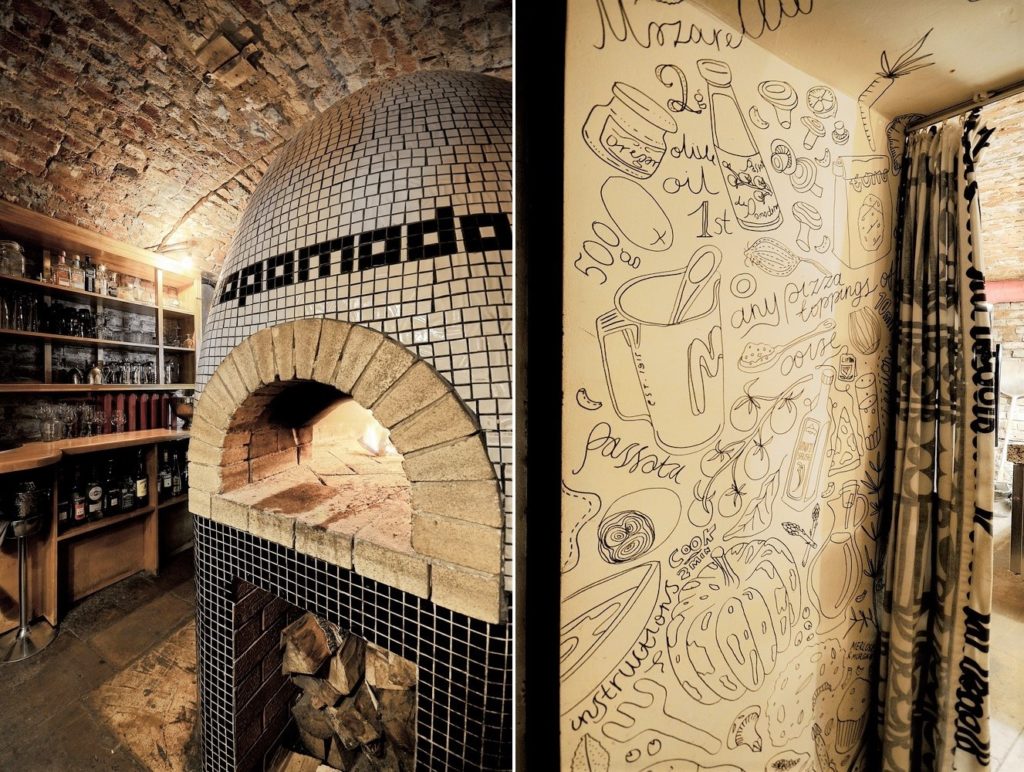 A special feature was the Pompeian stove. The furnace ovens are made in the form of a hemisphere, so the hot air inside the oven circulates from the bottom up, making cooking. Uniqueness is also given by the "ovoid" form of the furnace.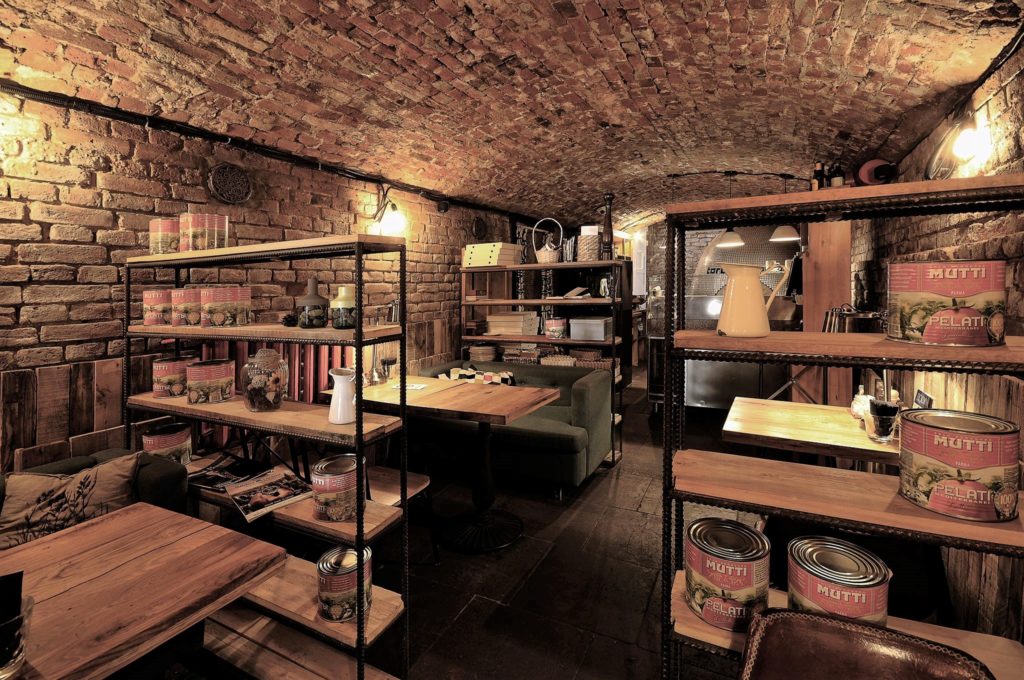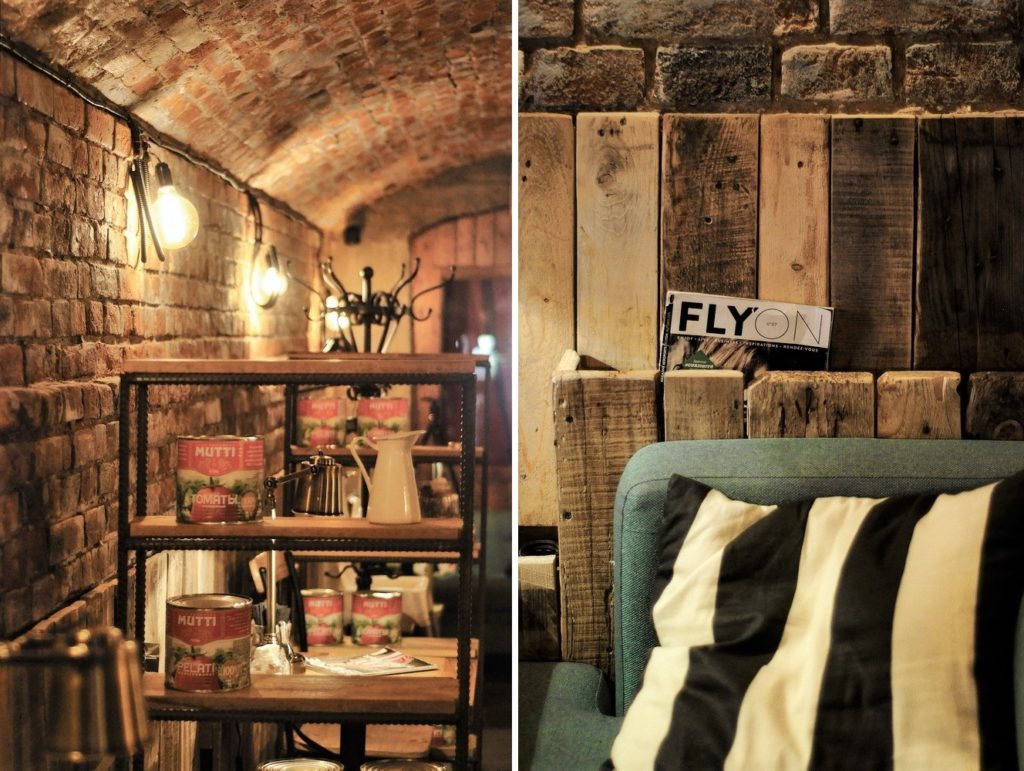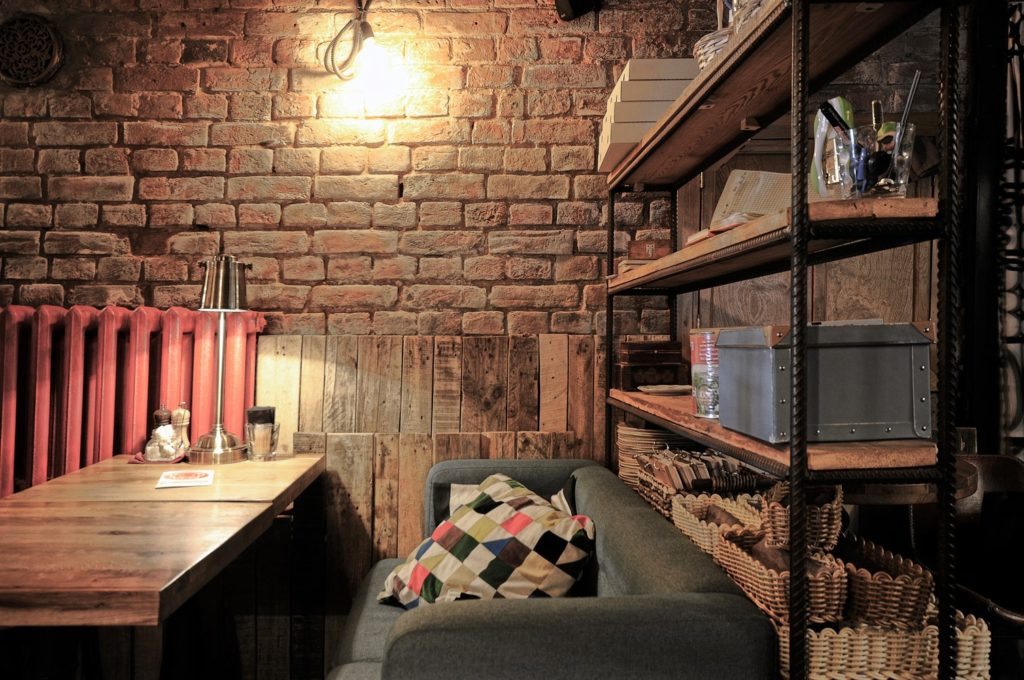 The room itself has a vaulted 100-year-old ceiling, and has a small area of ​​38m2. The concept of American cuisine – offers pizza, cooked in an air Brooklyn test, over an open fire. In Toropomodoro the dough is prepared according to special secret recipes. Therefore, the taste of pizza is original and does not look like a classical idea.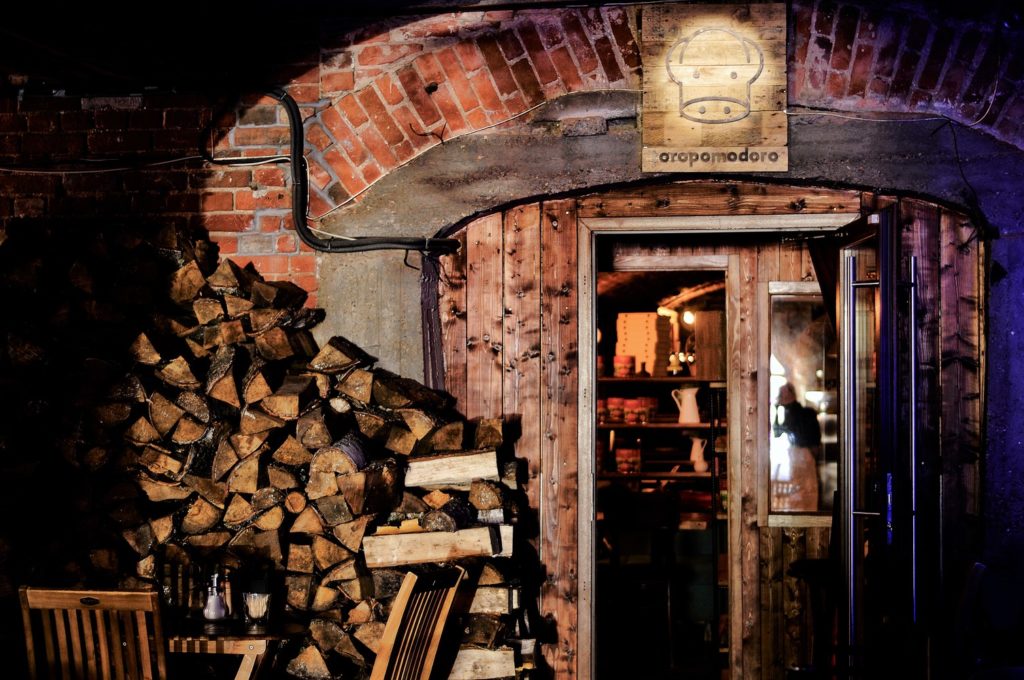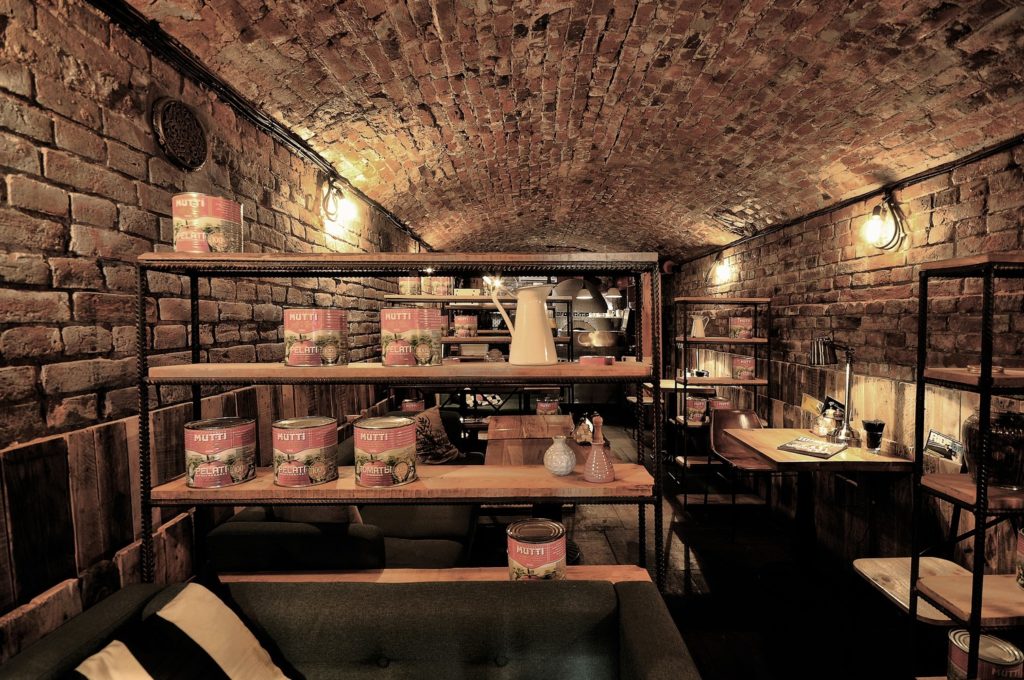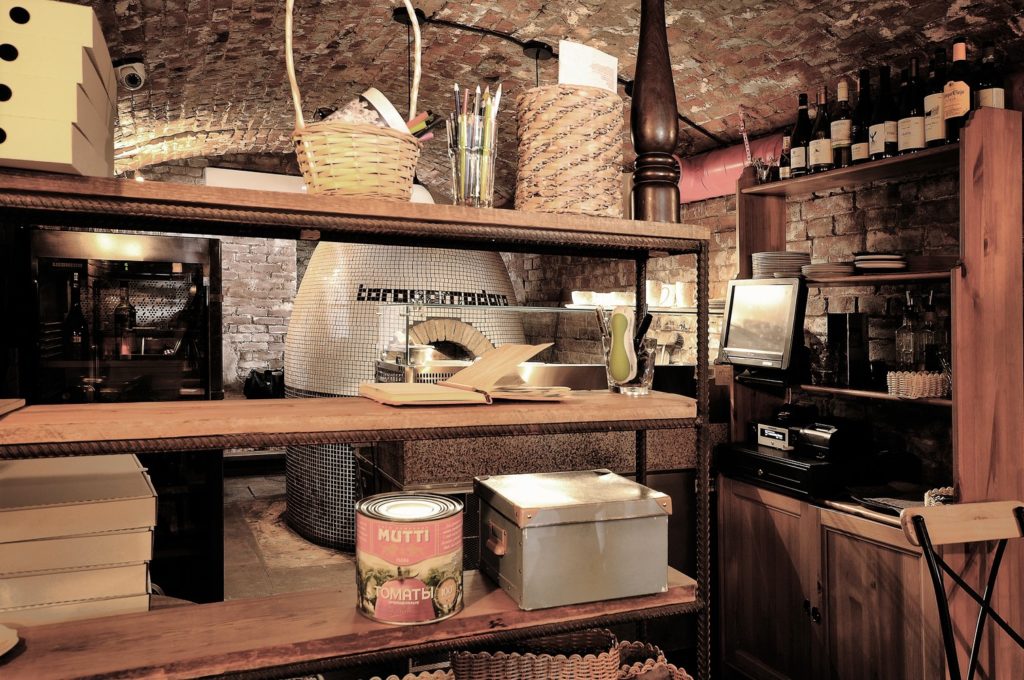 The hall is a rectangular elongated form, there is an open kitchen and a hall. The interior is filled with simple and natural materials, such as metal, American wood (ordered from the states). Arch in the bathroom Saranin Artemy painted the markers, the images were made by the ingredients of the pizza. Landing has soft groups with extra chairs.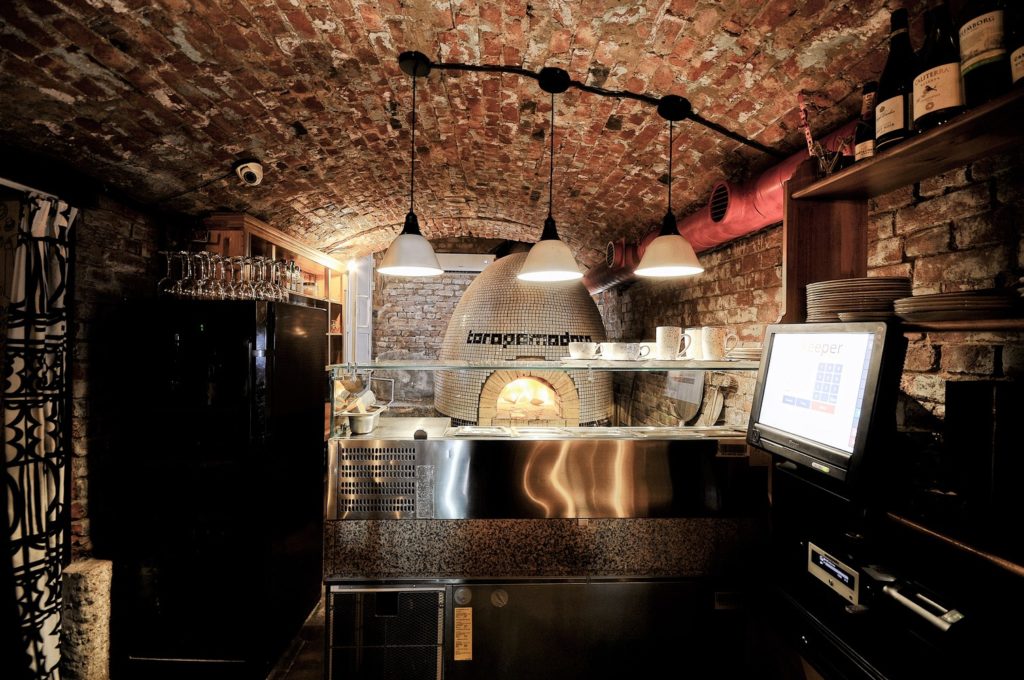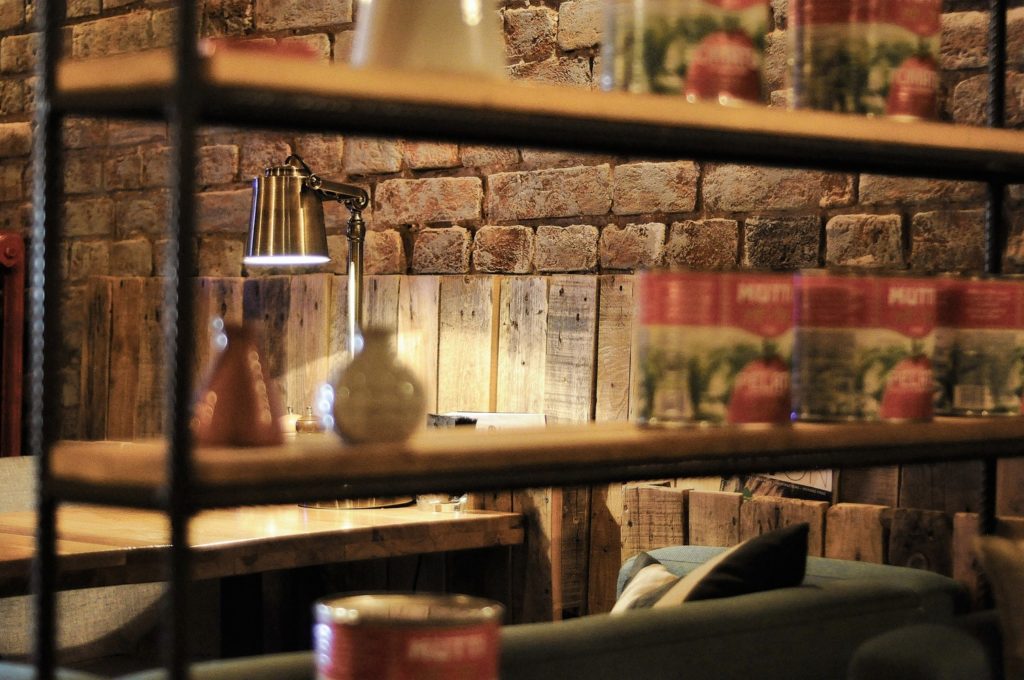 Credit Pics @ Saranin Artemy
Architect and description: ALLARTSDESIGN
Toropomodoro
Ulitsa Lenina, 44, Perm, Perm Krai, Russia
Phone: +7 342 204-59-20
You may be also interested in: