Apizza Brooklyn is located at 5755 Bird Road, in Miami. The 3,033 square foot spacefeatures an 80-person dining area, pizza bar, wine bar and wine cellar.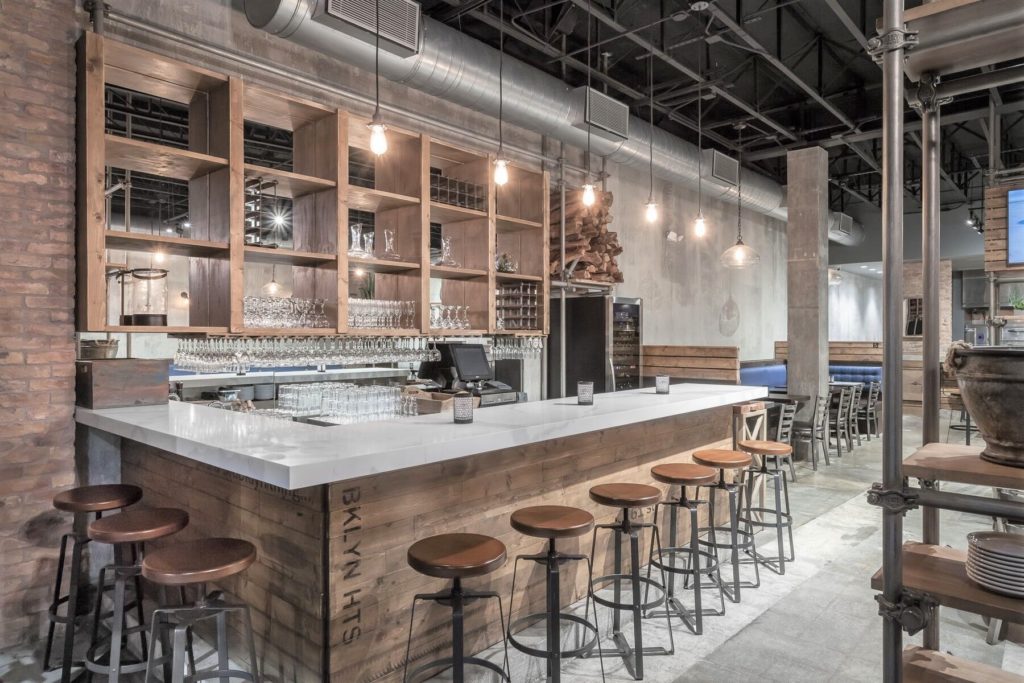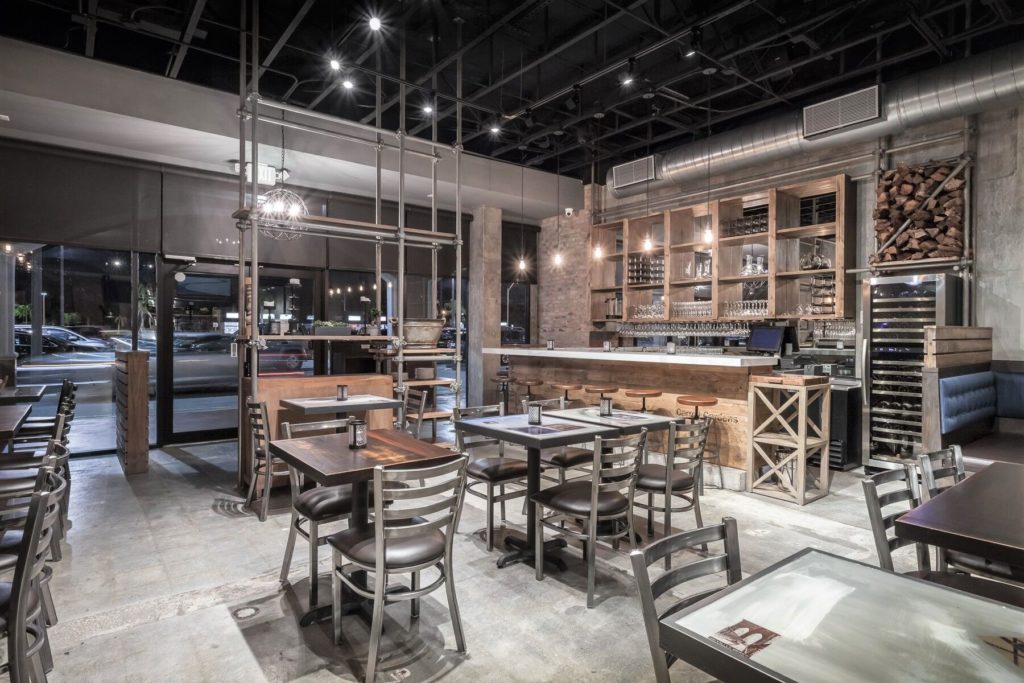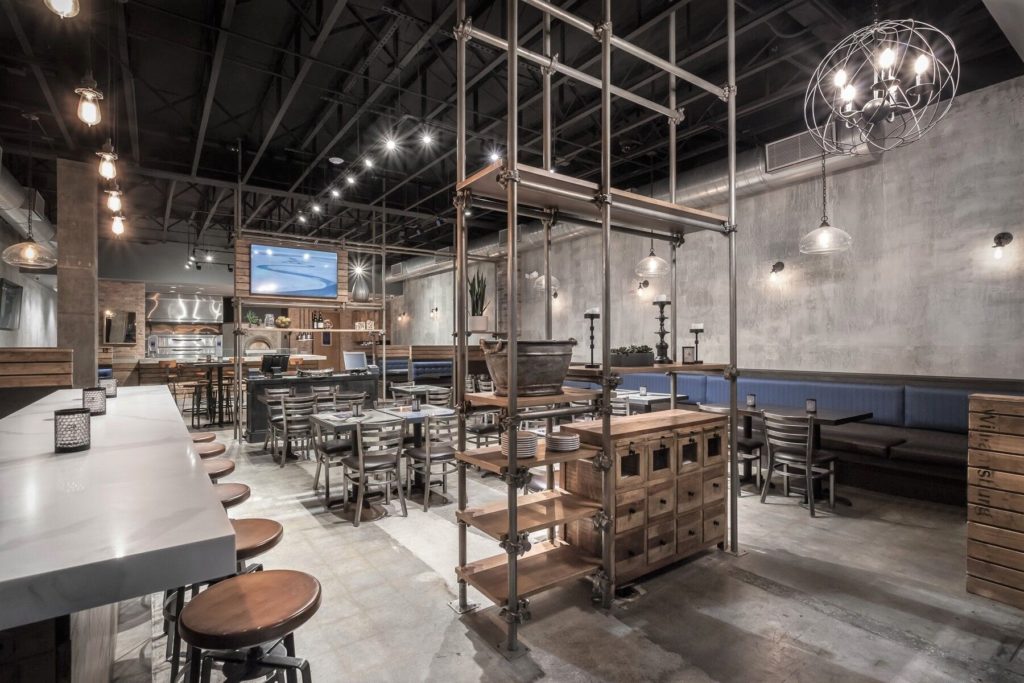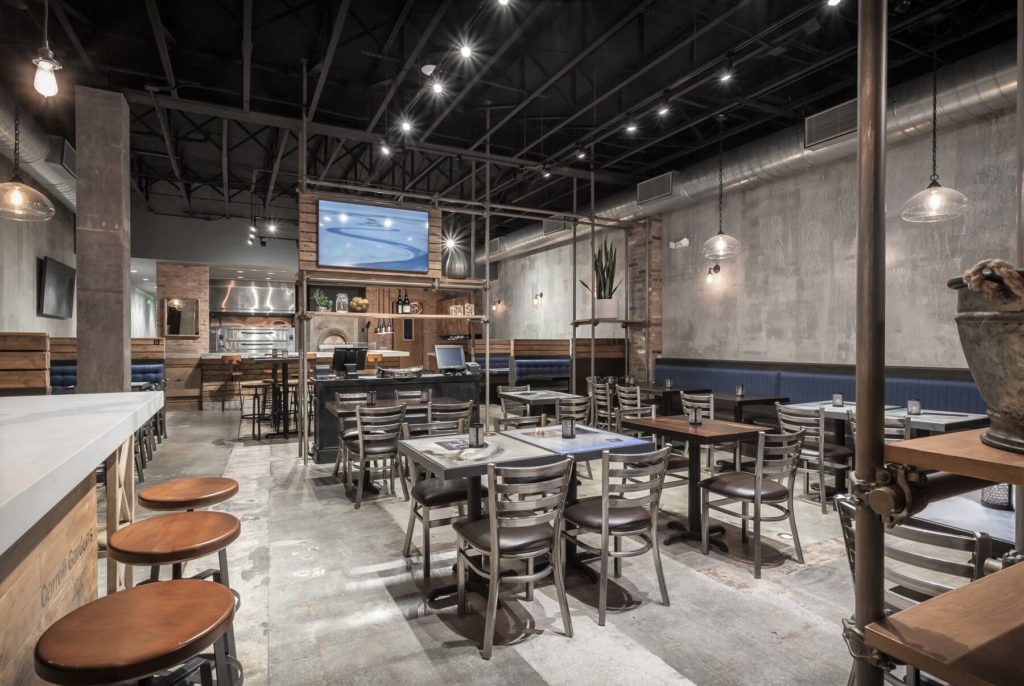 The interiors of the space were inspired by the scaffoldings seen throughout the ever-evolving New York City streets. This industrial element made usually of wooden planks and metal poles has become synonymous with the architectural experience of the city.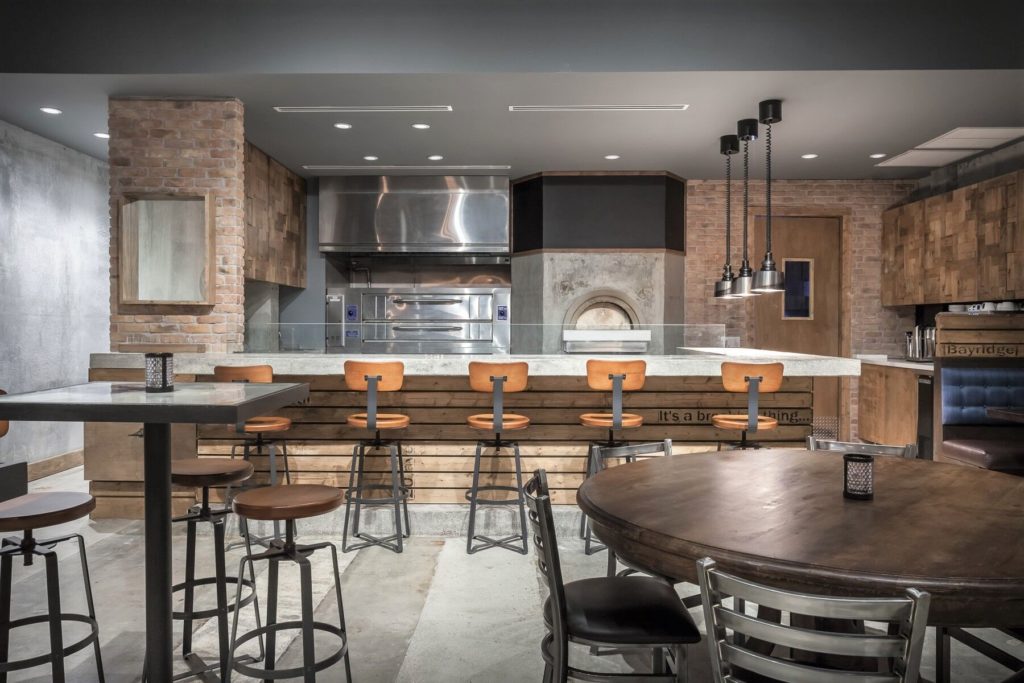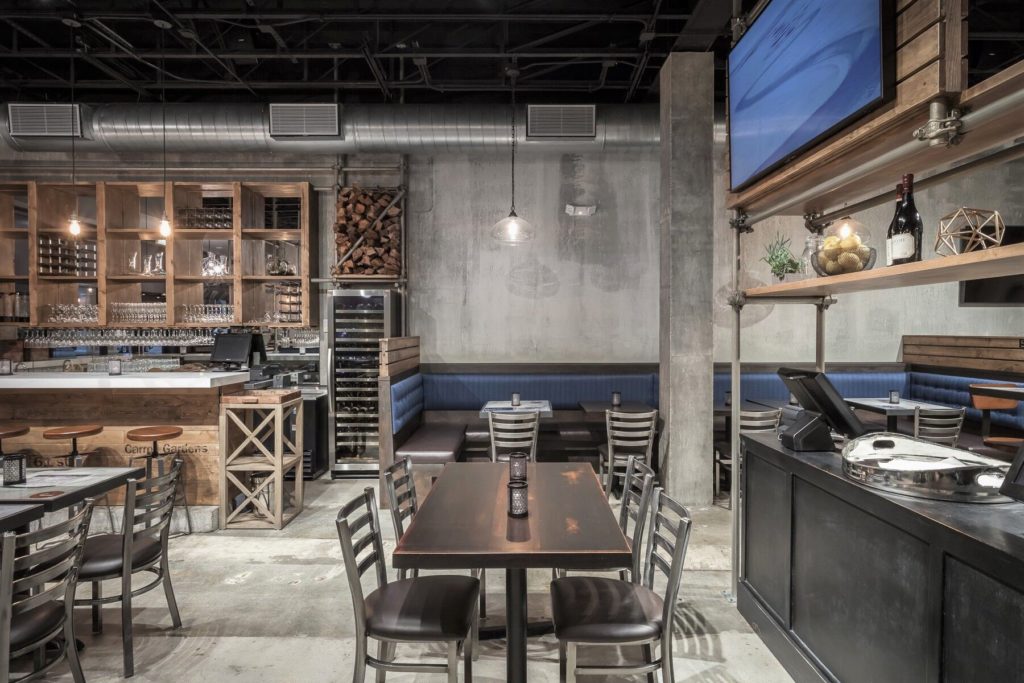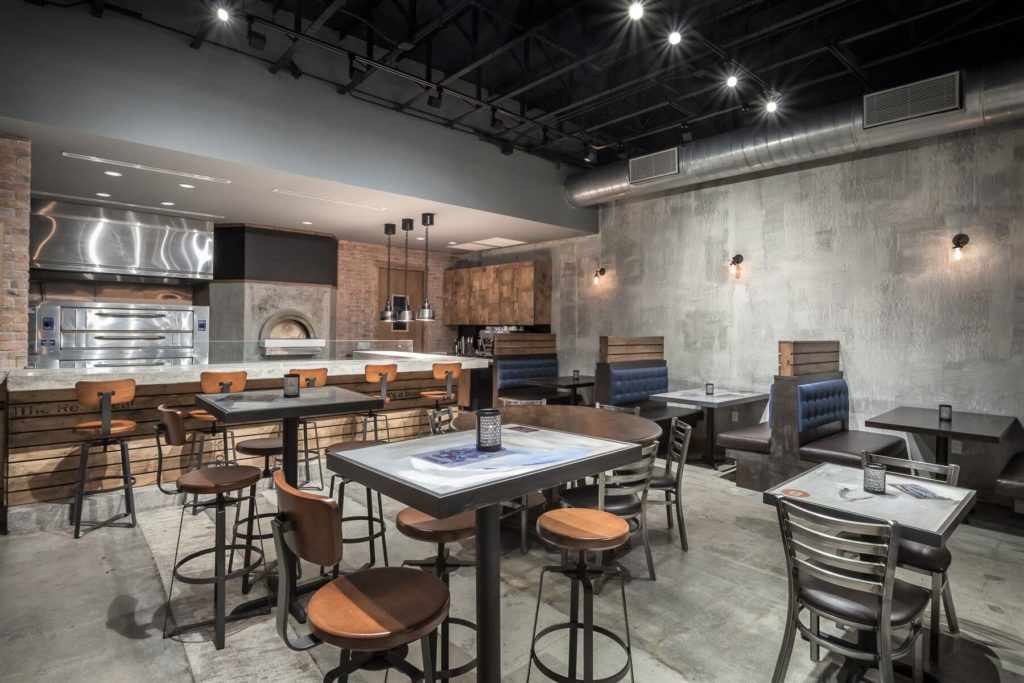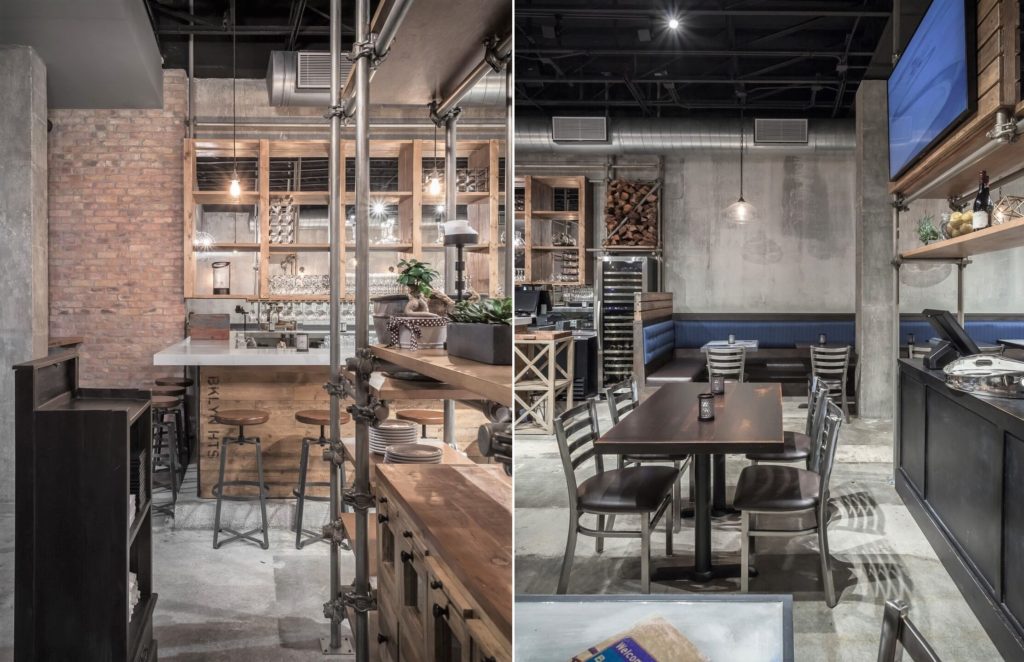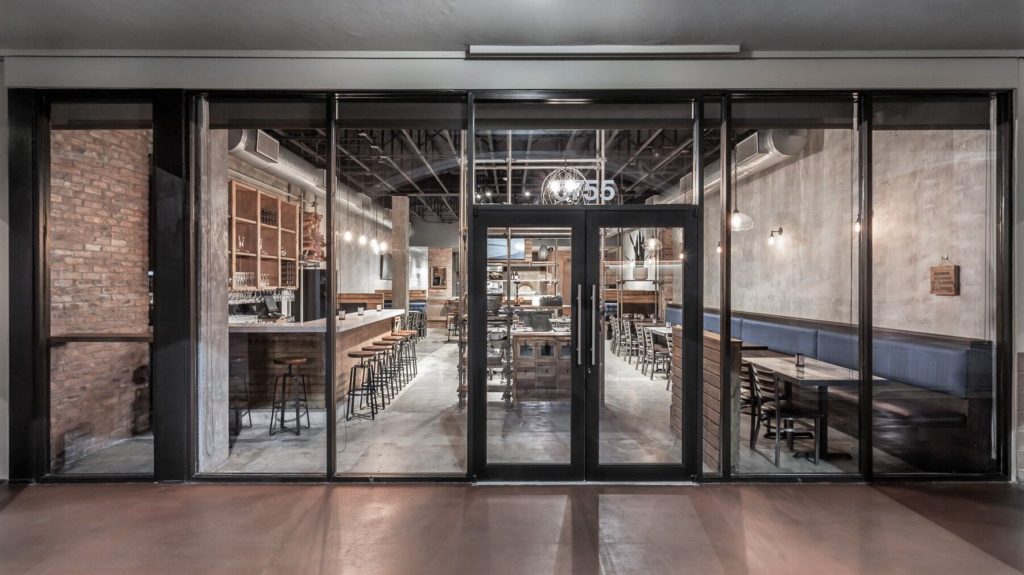 Firewood, cooking ingredients, and bottles of wine occupy the scaffold screens defining the dining space. The nostalgic effect of these scaffolds, along with the careful treatment of details, such as the pipefittings, rough sawn shelving and artful lighting, help manifest the brand identity spatially.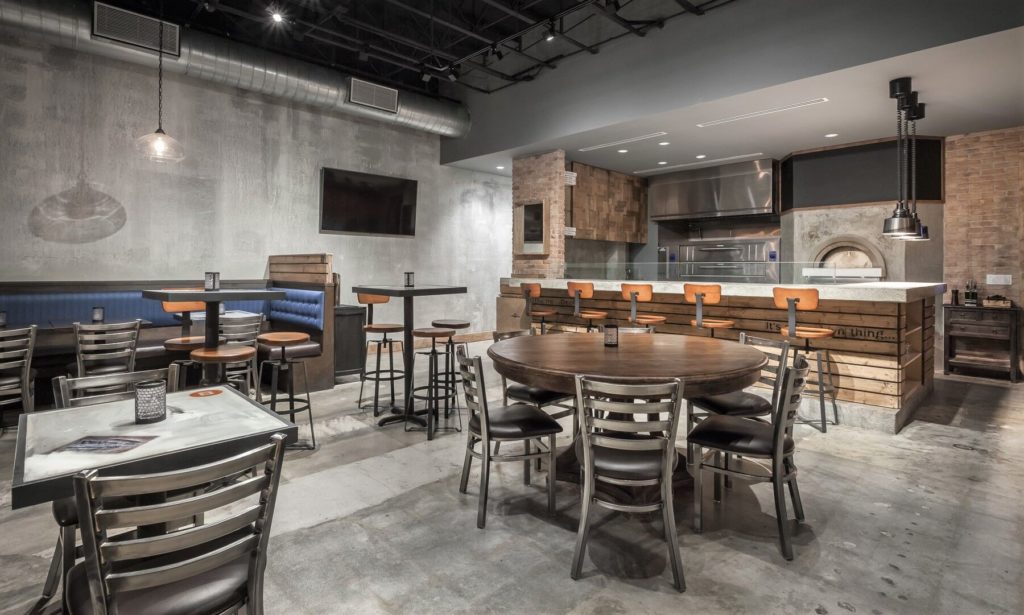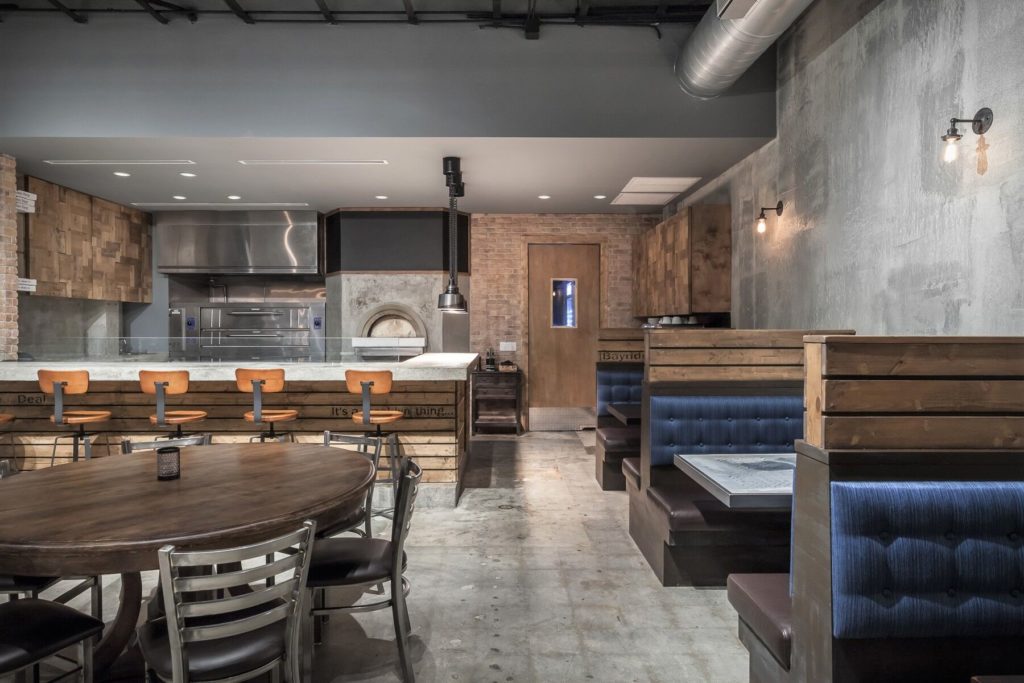 Credit Pics @ Emilio Collavino
Architect and description: KoDA
Apizza Brooklyn
9515 S Dixie Hwy, Pinecrest, FL 33156, USA
Phone: +1 305-669-1761