Bar Rouge is a Shanghai's legendary nightlight landmark. Occupying the top floor of the Bund 18 building, the UNESCO awarded heritage building, Bar Rouge over its first 10 years of operation established an international reputation as China's most famous club playing host to some of the world's highest profile celebrities, artists and musicians.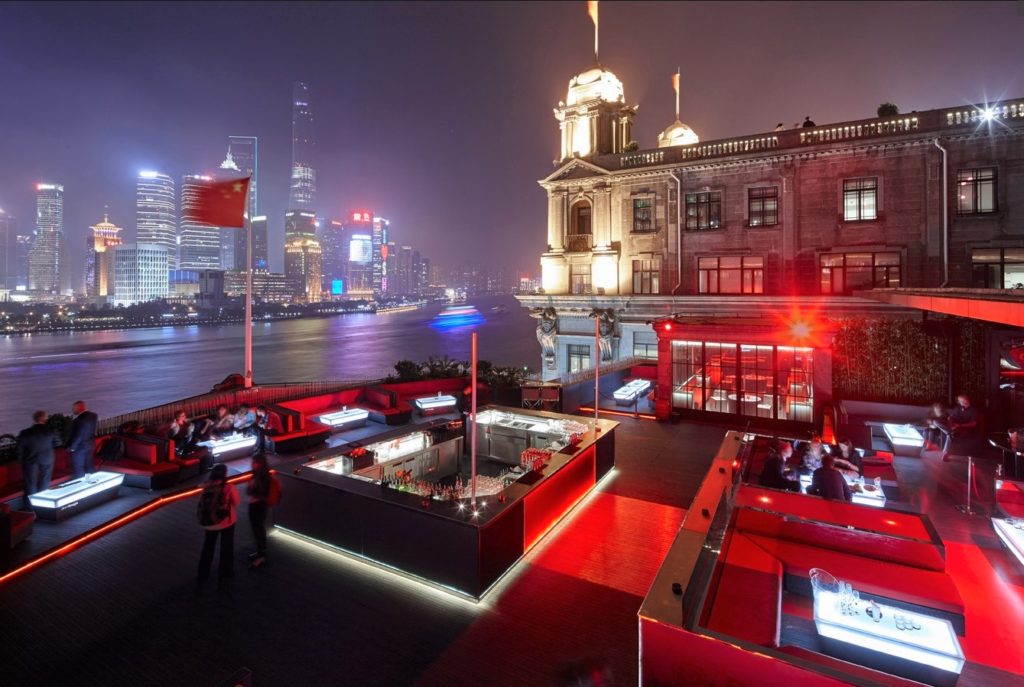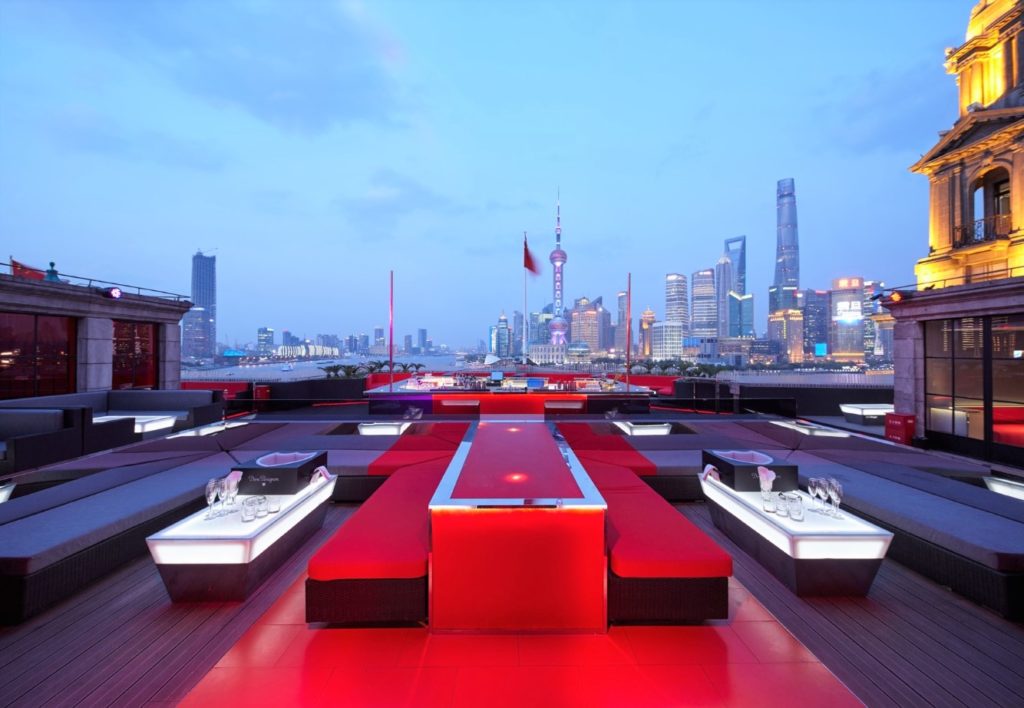 Drawing inspiration from a mix of Chinese and European, modern and traditional influences, the new interior creates an unique environment at the leading edge of global hospitality, taking the cul-ture of modern clubbing and fusing it with Asian hospitality and service.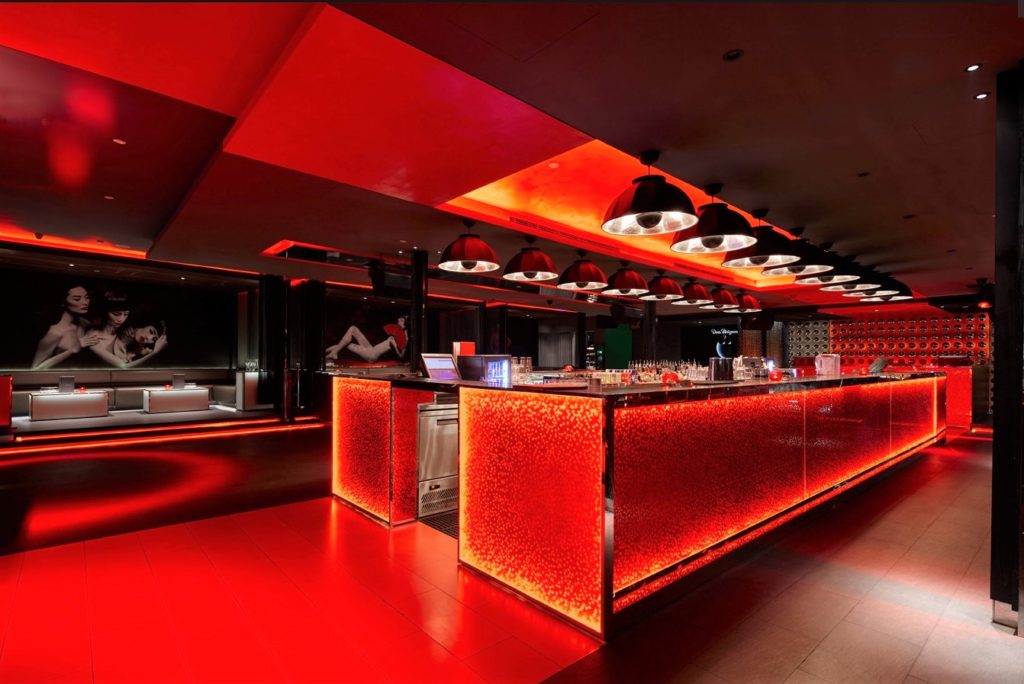 The Client's dream was to return Bar Rouge to the glamour and spirit of the original venue – a mystic, imaginary Shanghai combined with the highest international levels of vibrancy, music, and service – but adapted to the needs of the environment of today.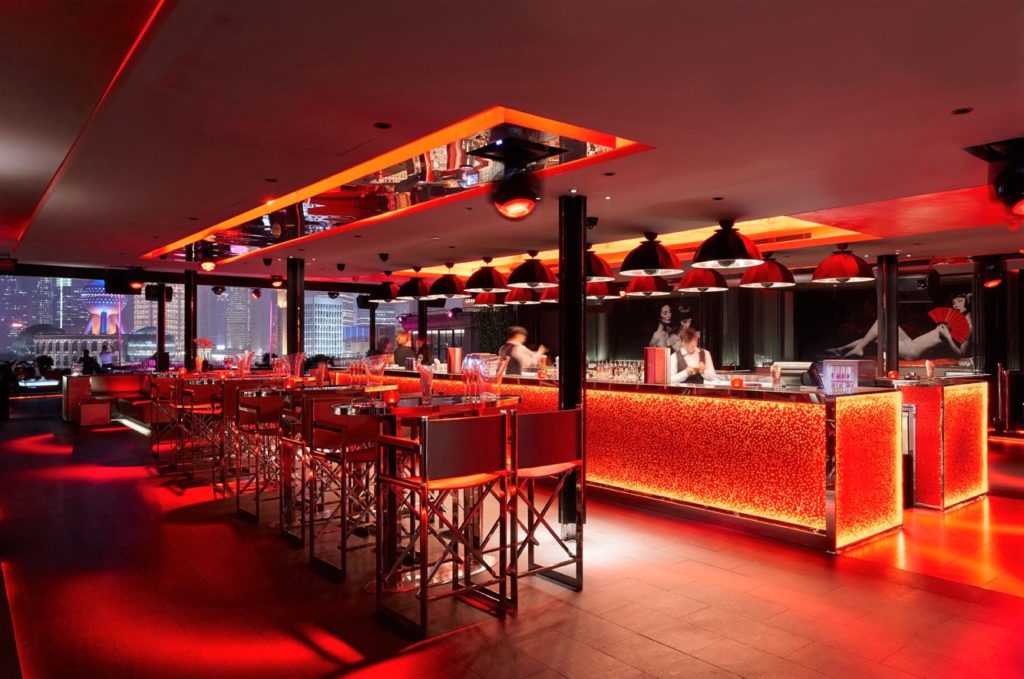 An identity built around an imaginary Shanghai Lady 10 years later – more refined; more sophisticated; and as always charming and sexy. Designers reimagines Bar Rouge as a fashion show, where guests criss-cross between the experience of front- and backstage of the red carpet.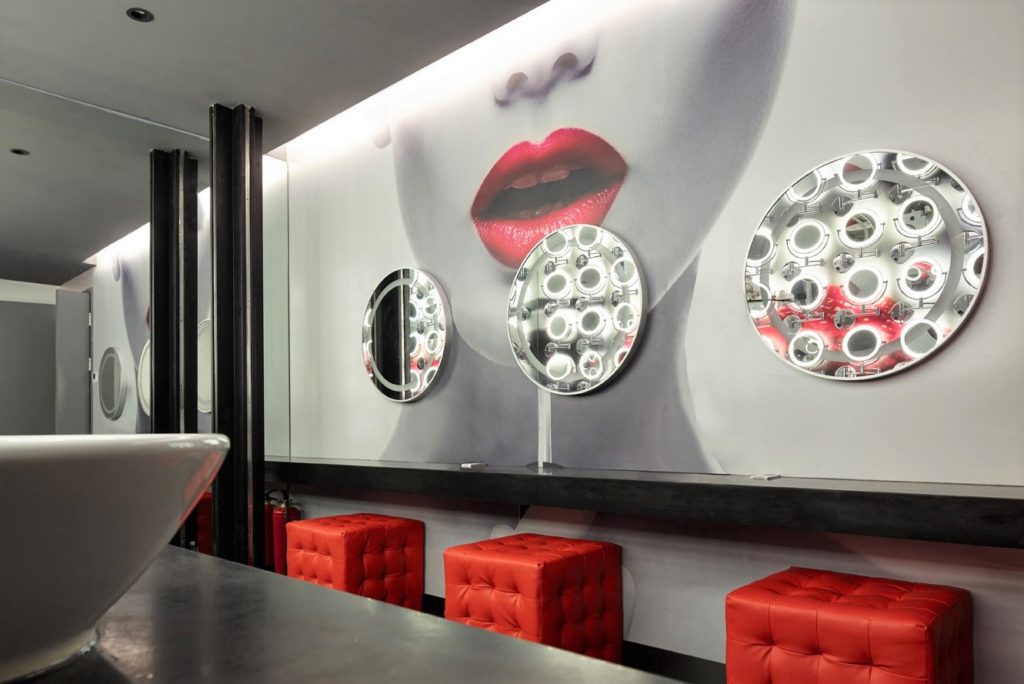 All the decorative elements at Bar Rouge draw strong inspiration from the spirit of the catwalk, such as the flashbulb LED wall at the entrance, the series of bespoke sparkling director chairs, and the iconic Fortuny lamps hung as lighting umbrellas above the central red bar.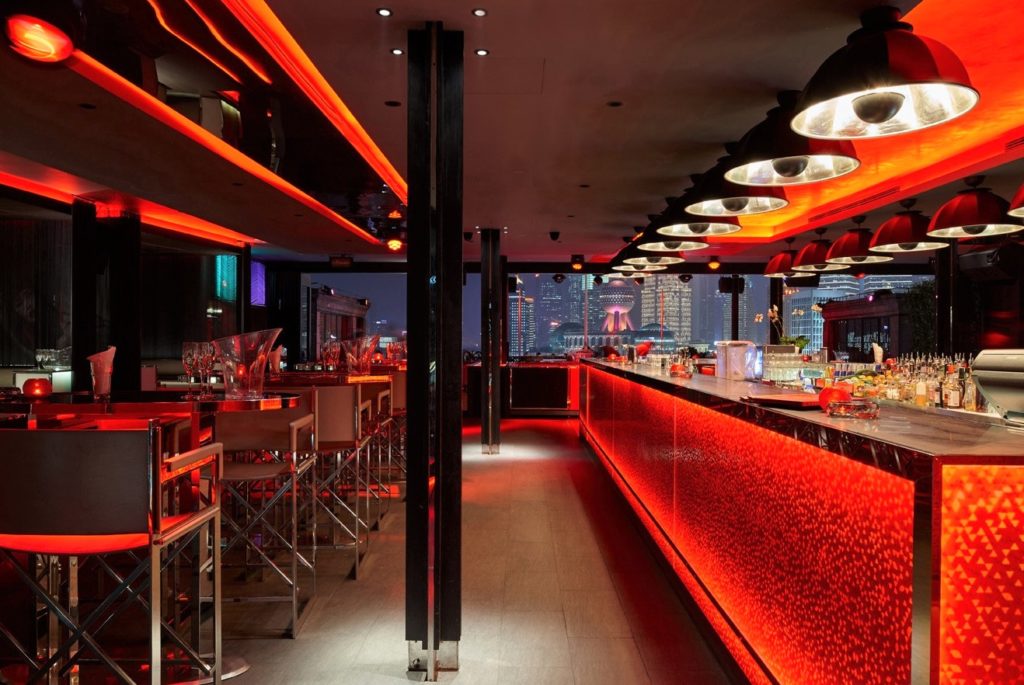 The venue provides a range of open, semi-private and private spaces to cater for the public, discrete groups and larger private parties. From the central, vibrant bar to the surrounding lounge areas inspired by traditional Chinese boxes and beds, and open terrace overlooking the breath taking view of the Bund and the Pudong skyline, the venue encourages voyeuristic glimpses and chance encounters.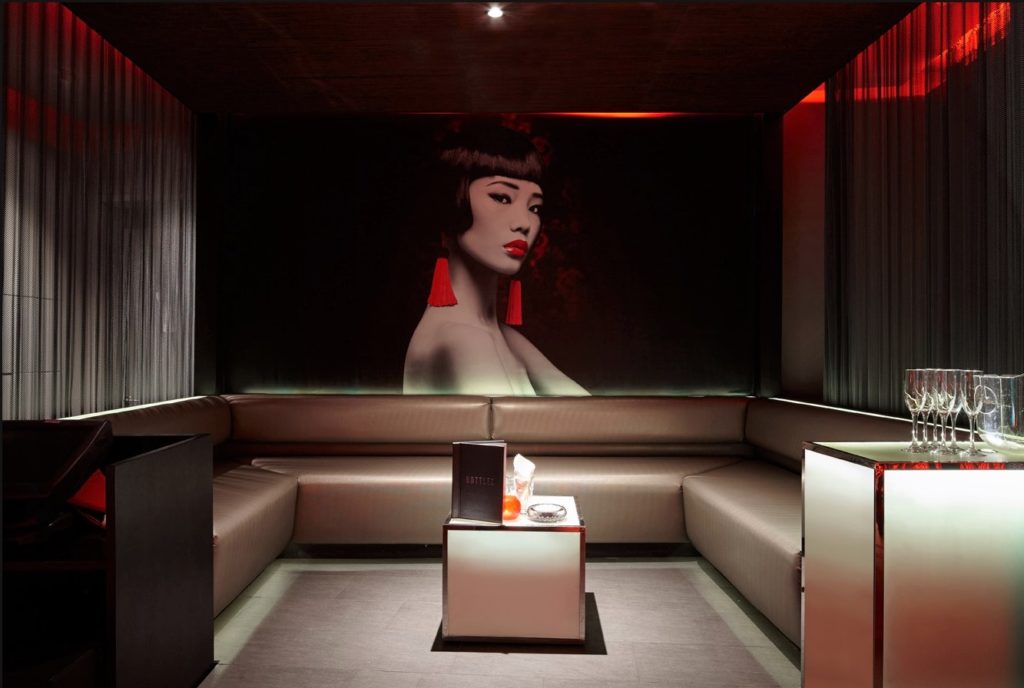 It is the place to see and be seen, or simply a to sit back and "enjoy the runway show" against a backdrop of provocative imagery.
Credit Pics @ Charlie Xia
Architect and description: KOKAISTUDIOS
Bar Rouge
Cina, Shanghai Shi, 黄浦区 Nan Jing Dong Lu, 中山东一路18号 China
Telefono: +86 21 6339 1199
You may be also interested in: