Il fiume Chao Phraya è parte integrante della cultura tailandese da generazioni.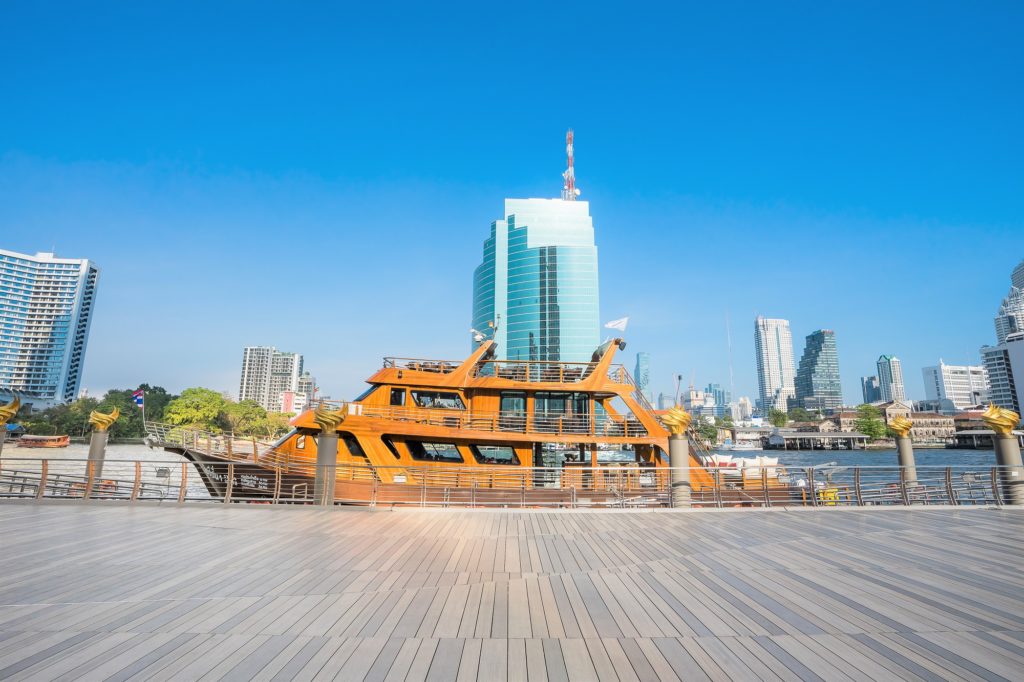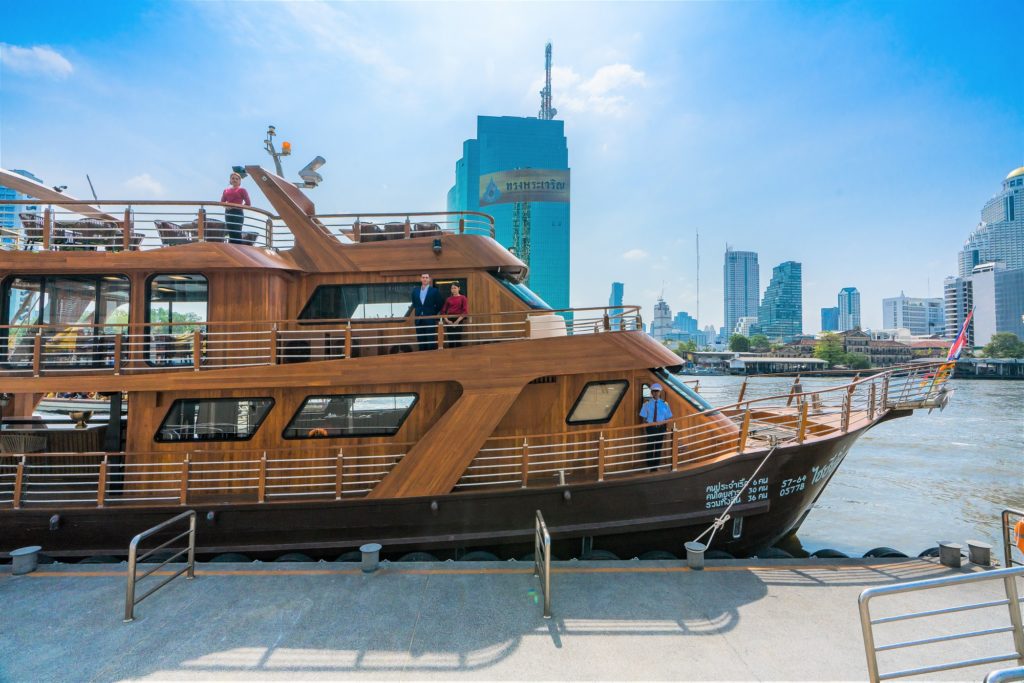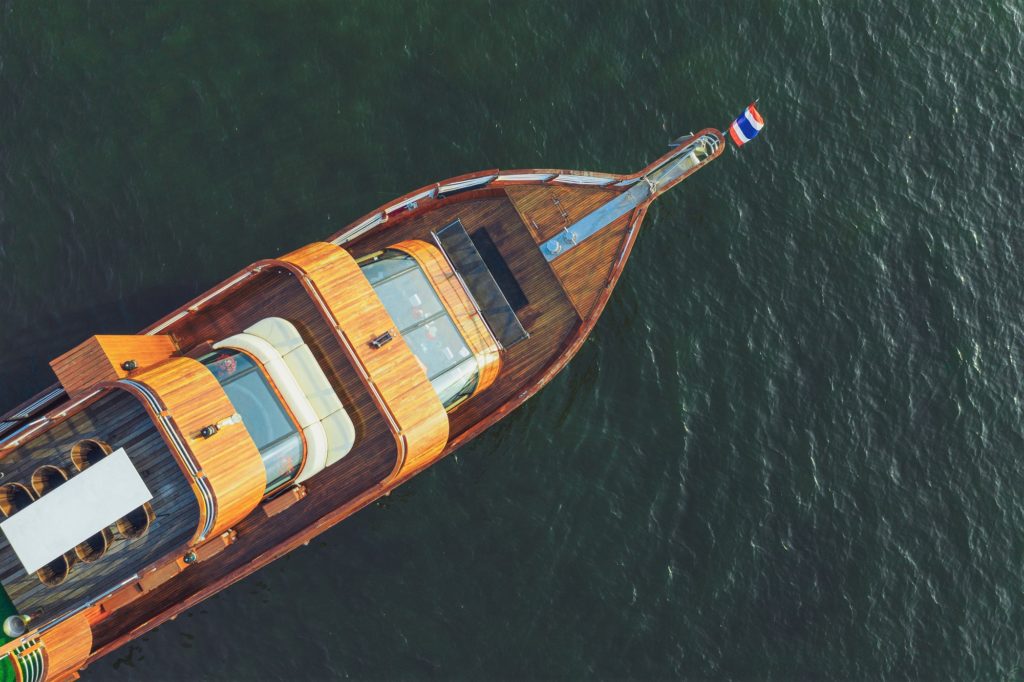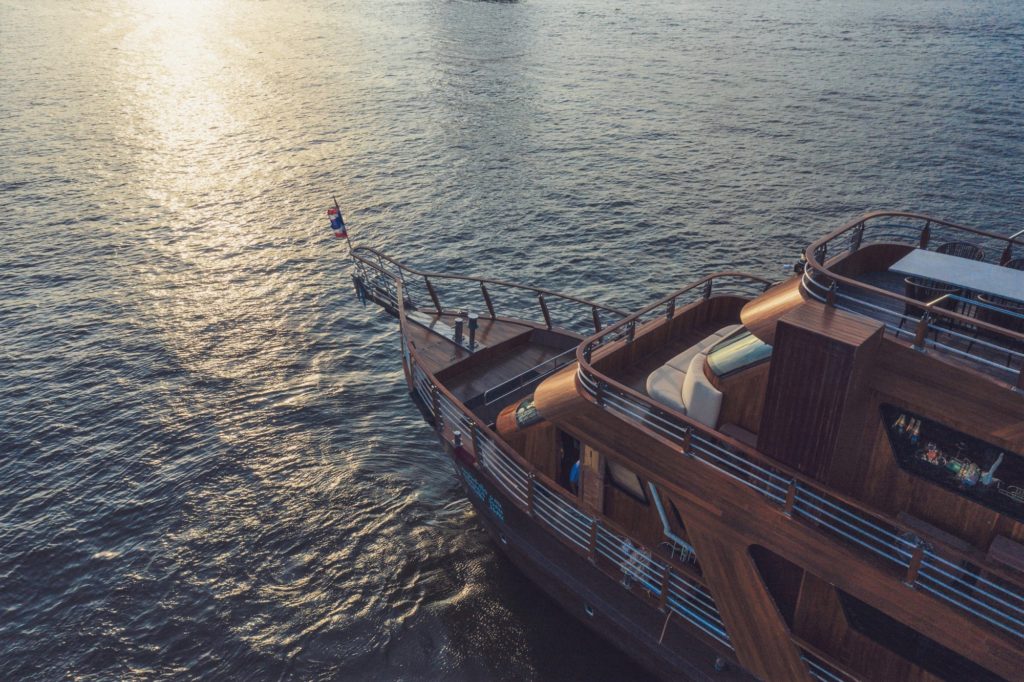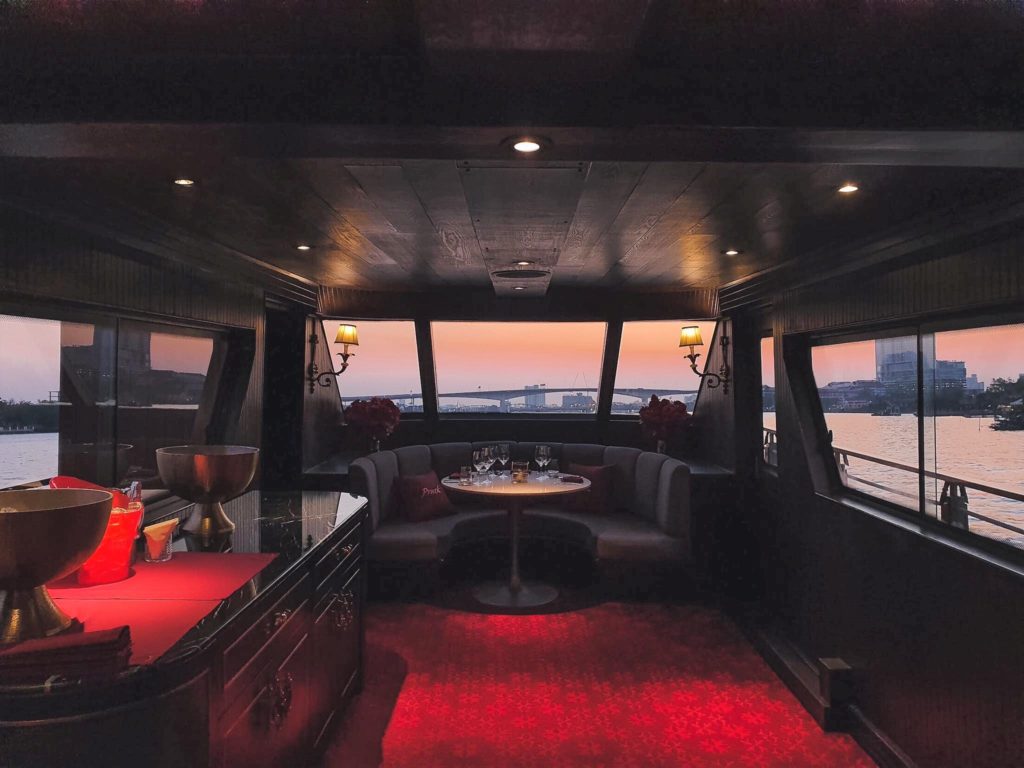 Questo è il fiume della vita in cui vengono trasportate le merci e grazie al quale vivono e lavorano tantissime persone, oltre che essere un must per chiunque visiti Bangkok e desidera uno spettacolare scenario sia diurno che notturno.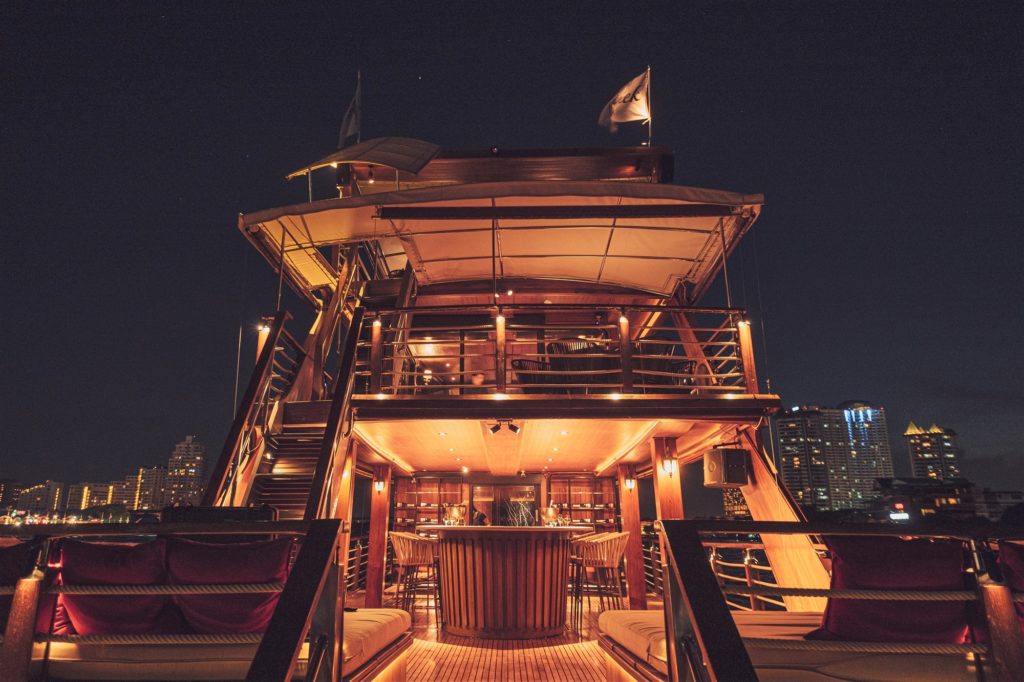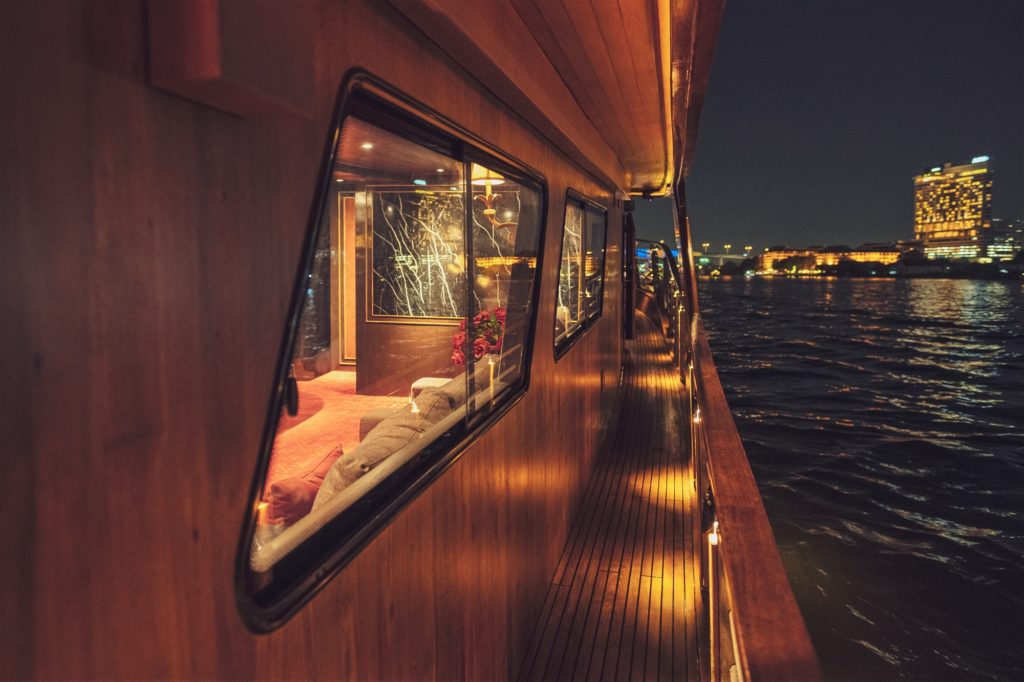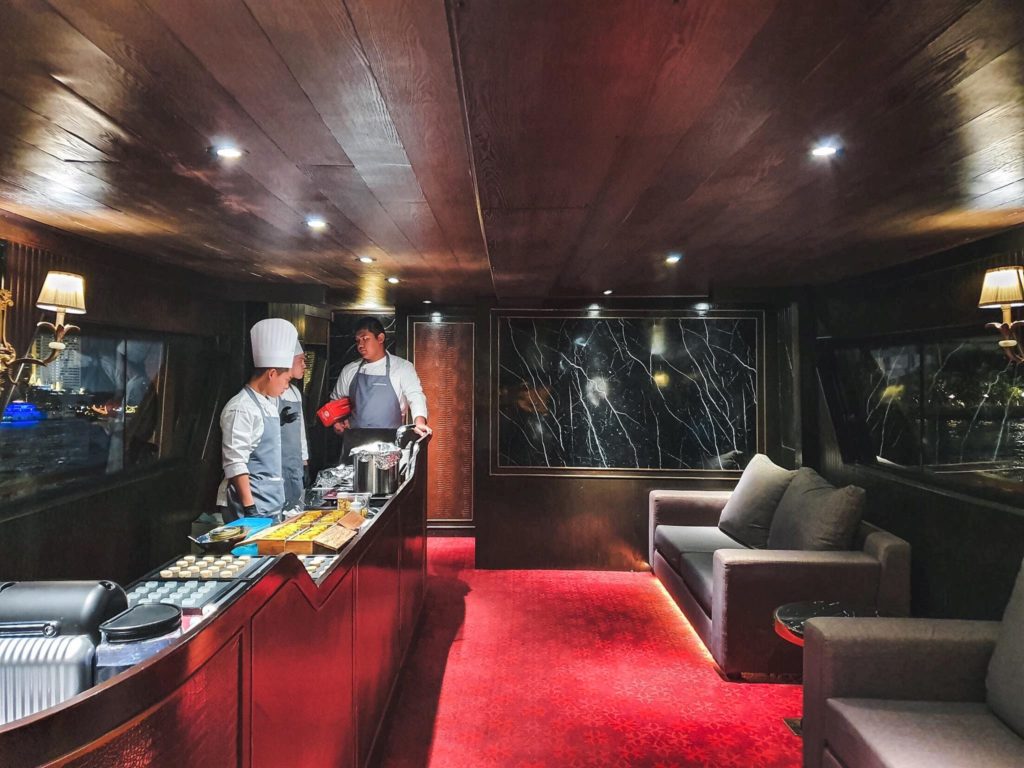 Pruek Cruise è uno yacht in teak a triplo ponte con interni classici in stile britannico.
Può ospitare un massimo di 100 passeggeri e offre 40 posti a sedere per pranzo o cena.
Viene affittato in modalità charter ad uso privato per party o eventi aziendali per una innovativa crociera di lusso lungo il fiume.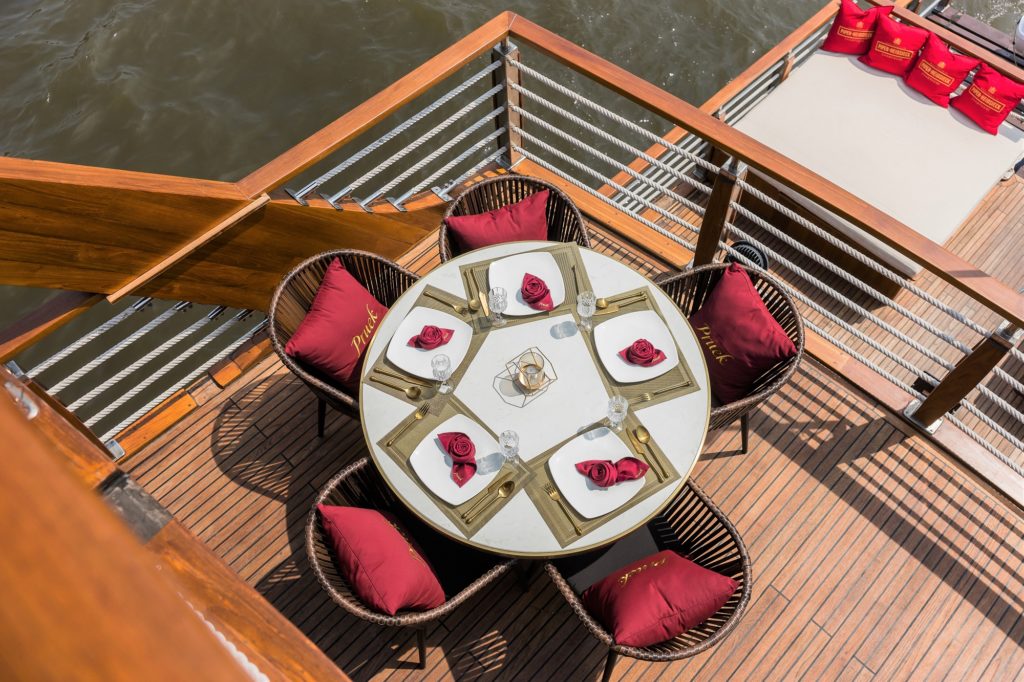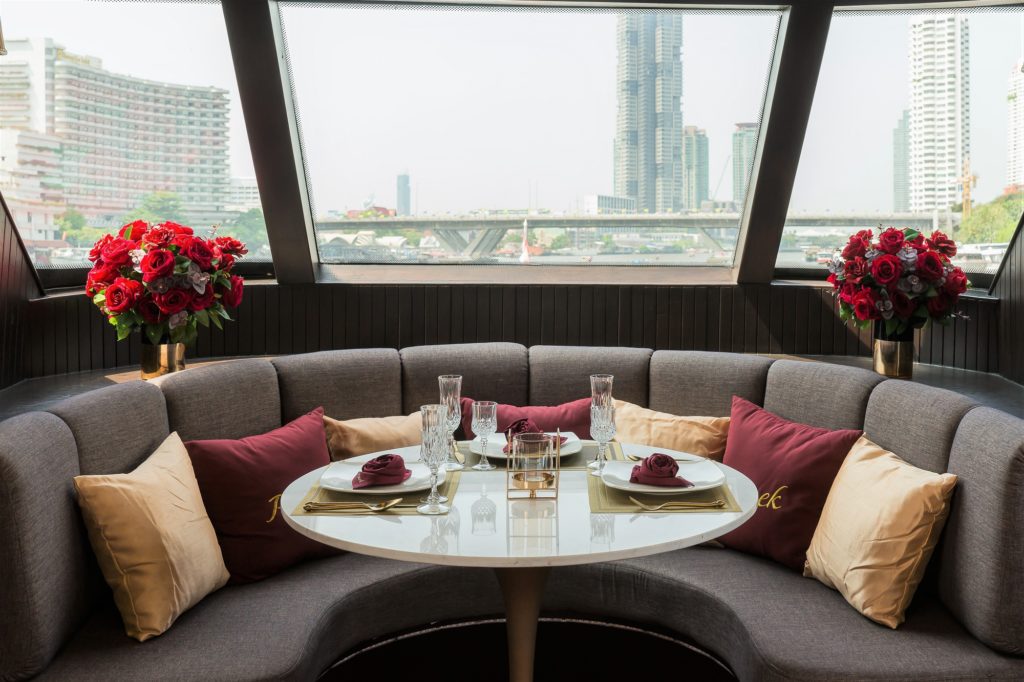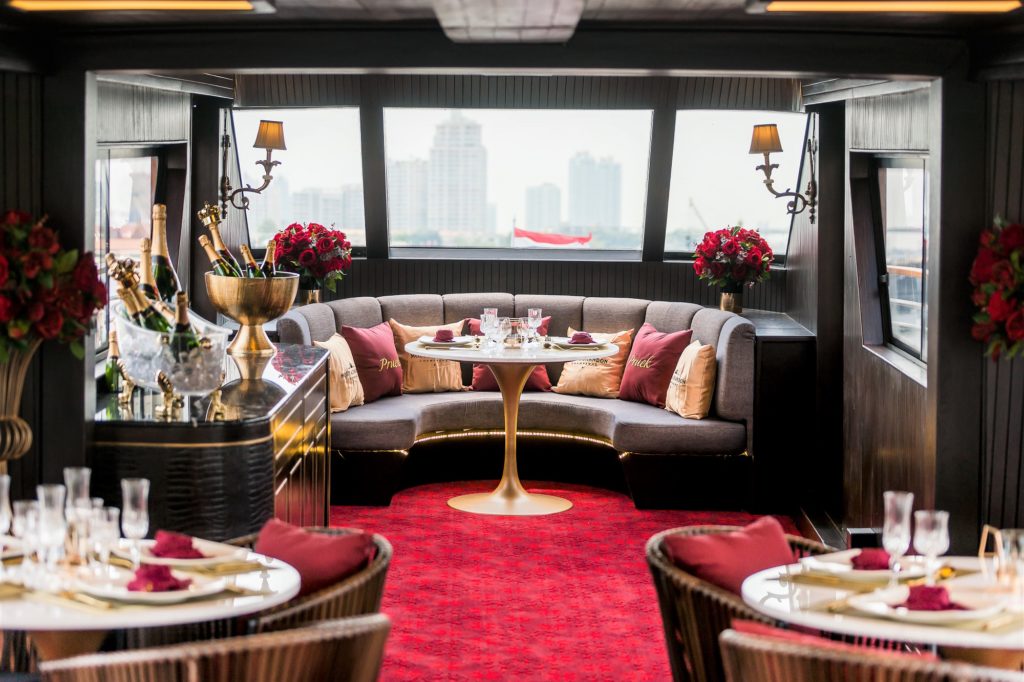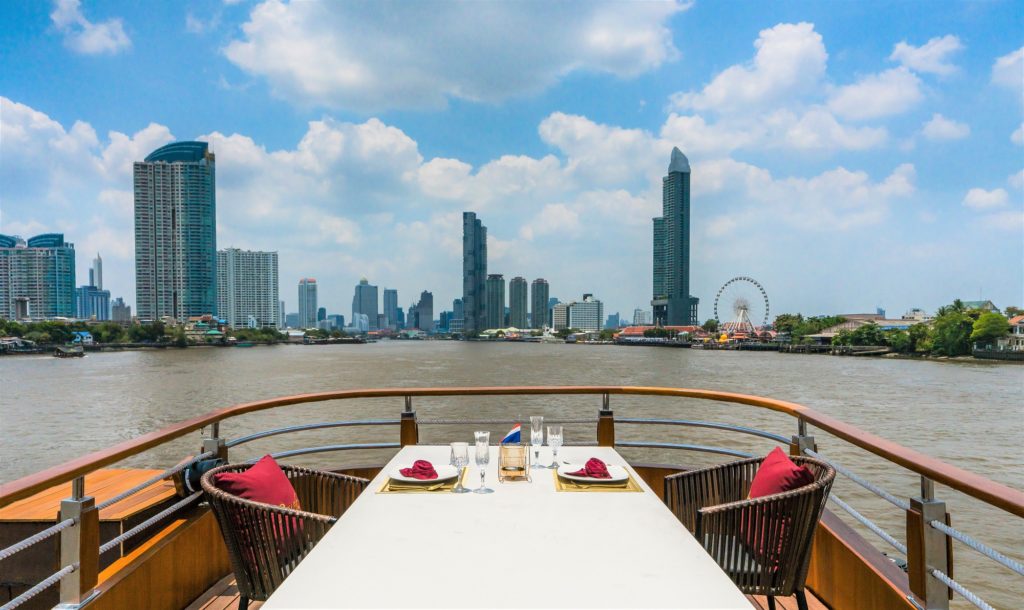 I servizi food and beverage sono gestiti dalla società specializzata "Canape and Sons" del gruppo "Issaya Siamese Club", e godono della collaborazione con alcuni chef di altissimo profilo o addirittura stellati Michelin, tra cui Arnaud Dunand Sauthier (Le Normandie), Sujira Aom Pongmorn (Saawan), Francesco Lenzi (Lenzi Tuscan Kitchen).  Il menù può essere assolutamente personalizzato in funzione dei gusti e dell'orario, che si tratti di un tè pomeridiano con un tocco raffinato, tartine e cocktail al tramonto o una cena d'autore.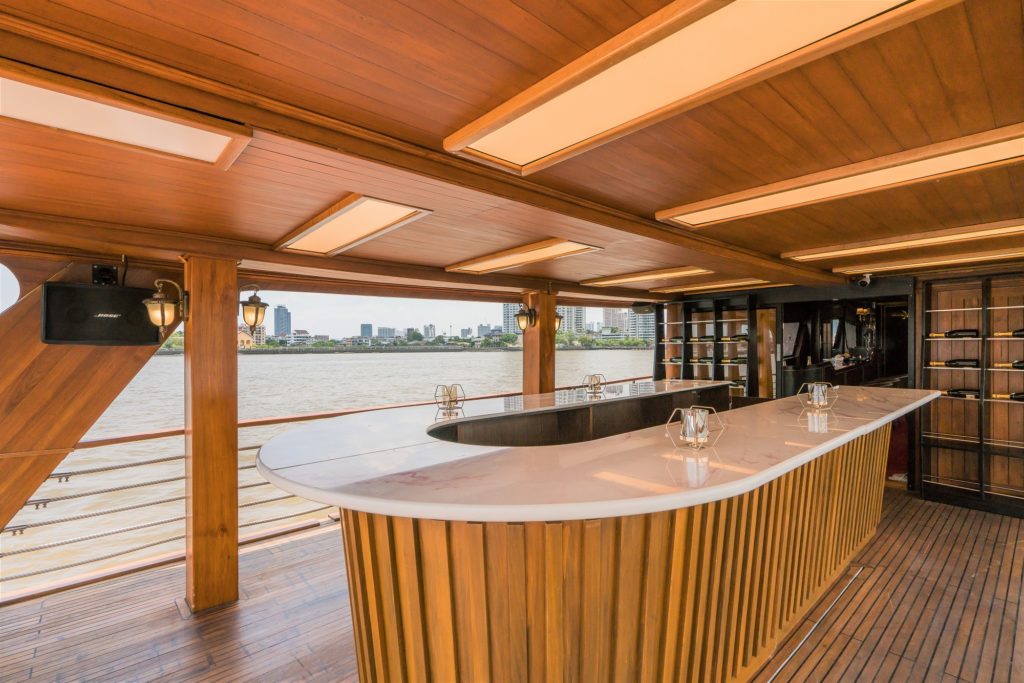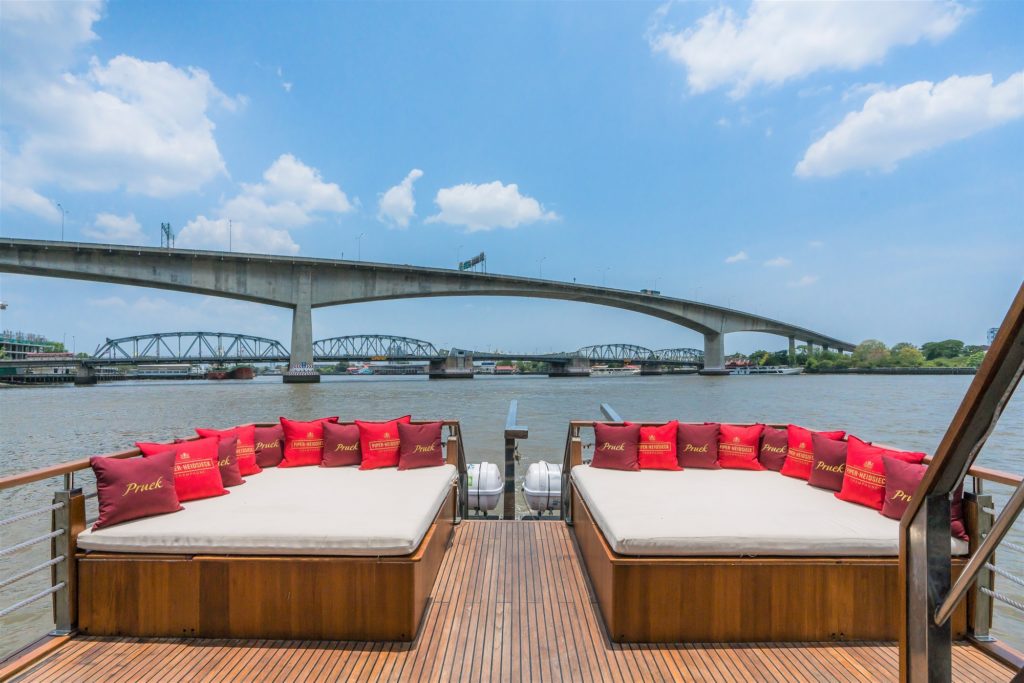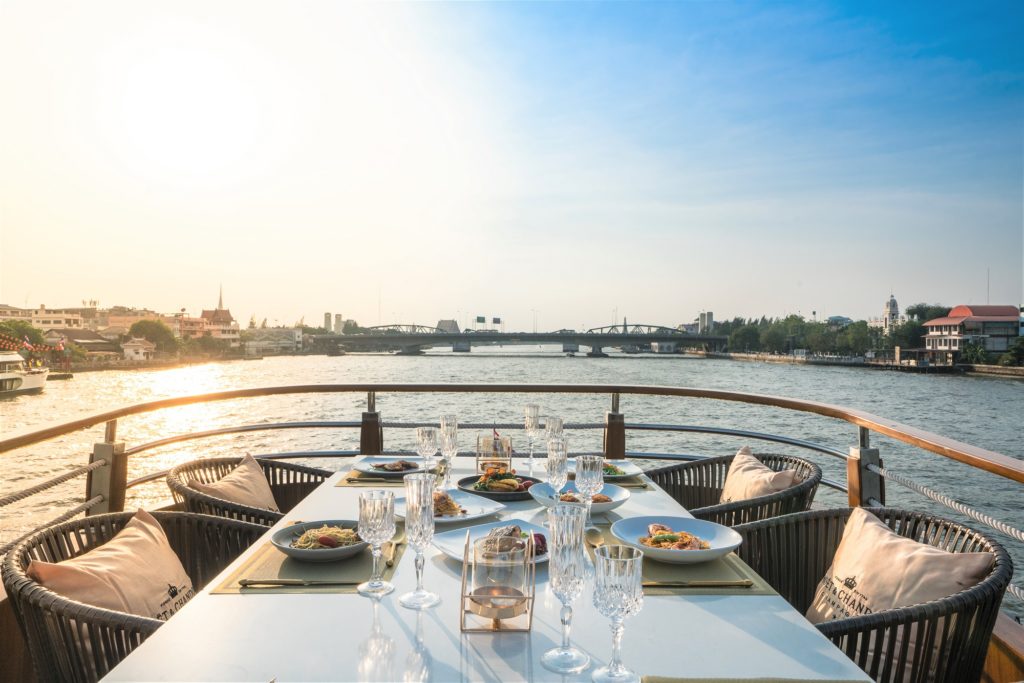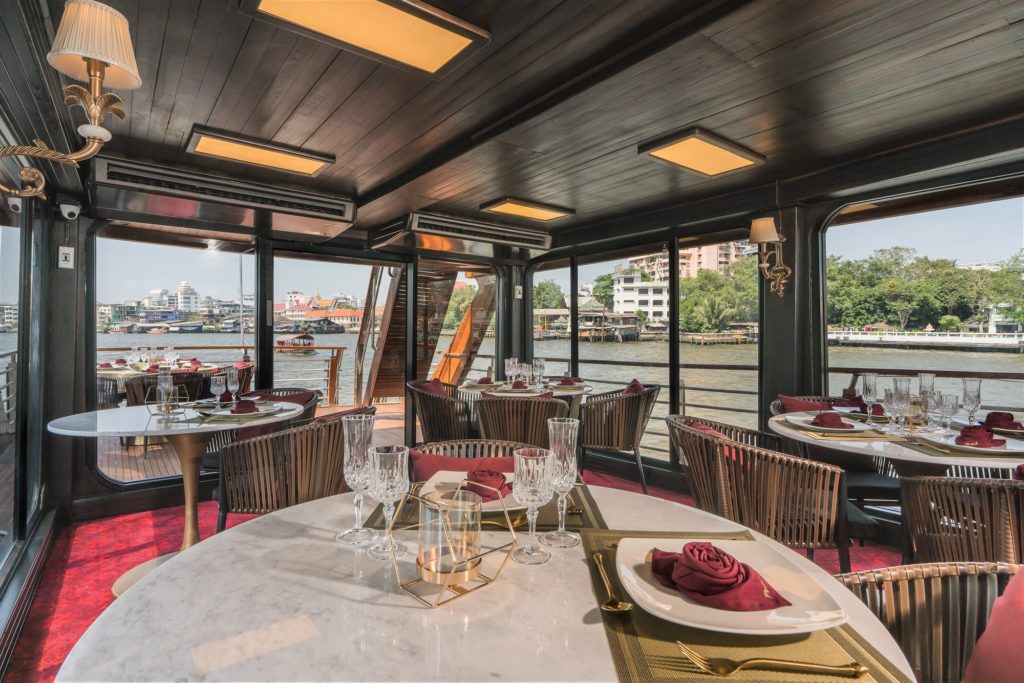 Un'esperienza di viaggio che inizia nello Champagne Bar a forma di ferro di cavallo, con ripiano in marmo, fornito esclusivamente di Piper-Heidsieck.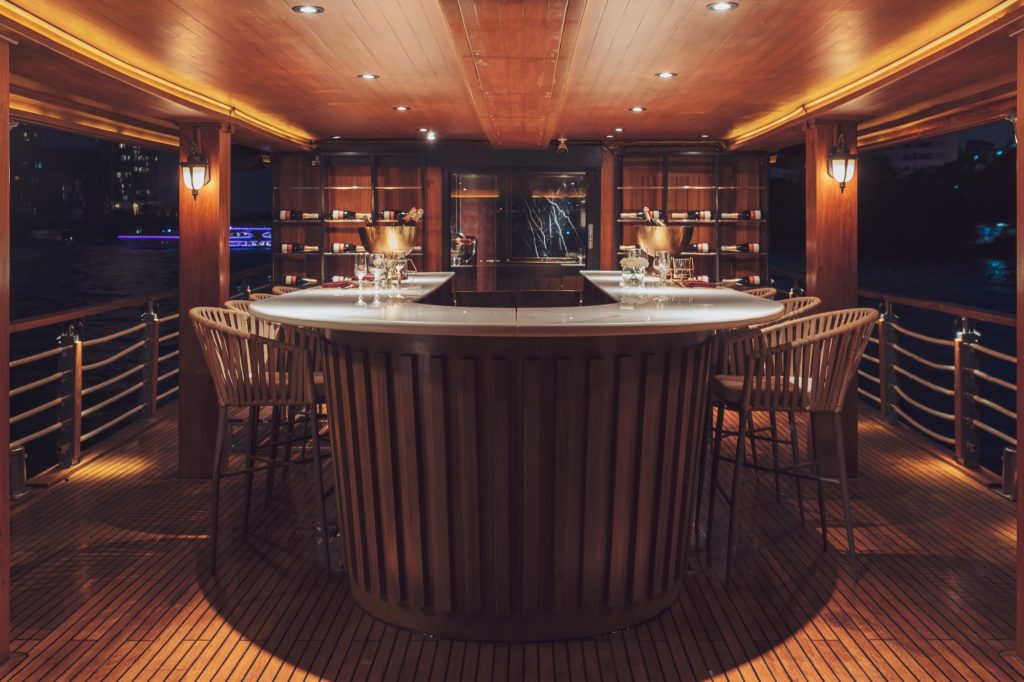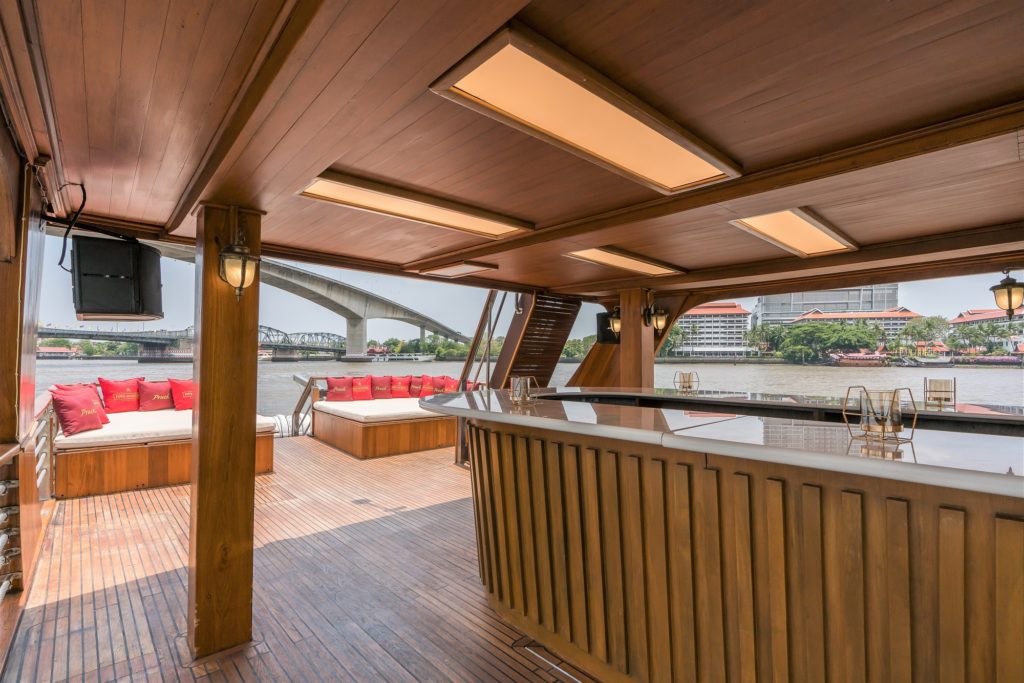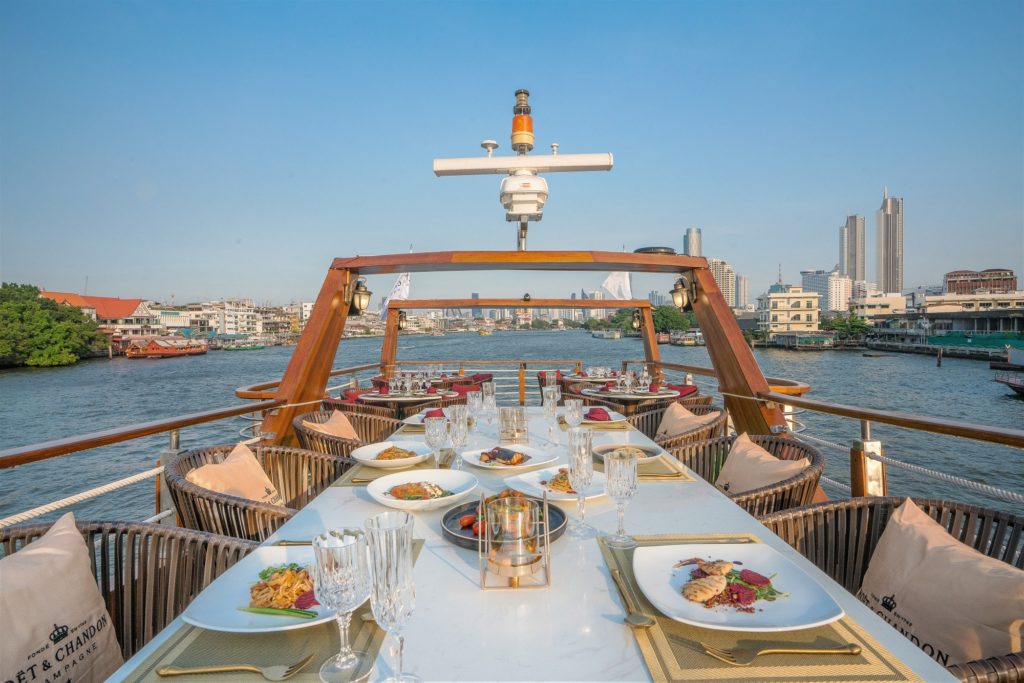 Mentre sorseggi il tuo drink, attraversa il primo piano, che si apre in un lussuoso salotto, sali poi nelle sale da pranzo e nell'area lounge, a prua, infine esplora il fascino unico dell'ultimo piano, il terrazzo con lo spazio per la musica dal vivo: rilassati, immergiti nell'ultimo sole della sera e preparati a vedere la città con nuovi occhi.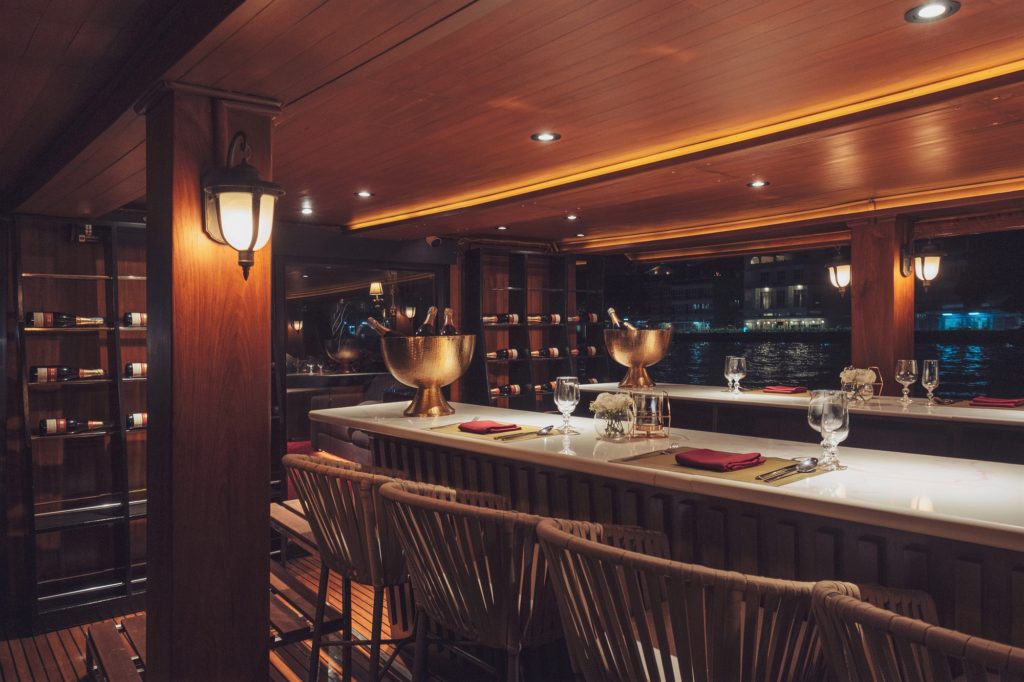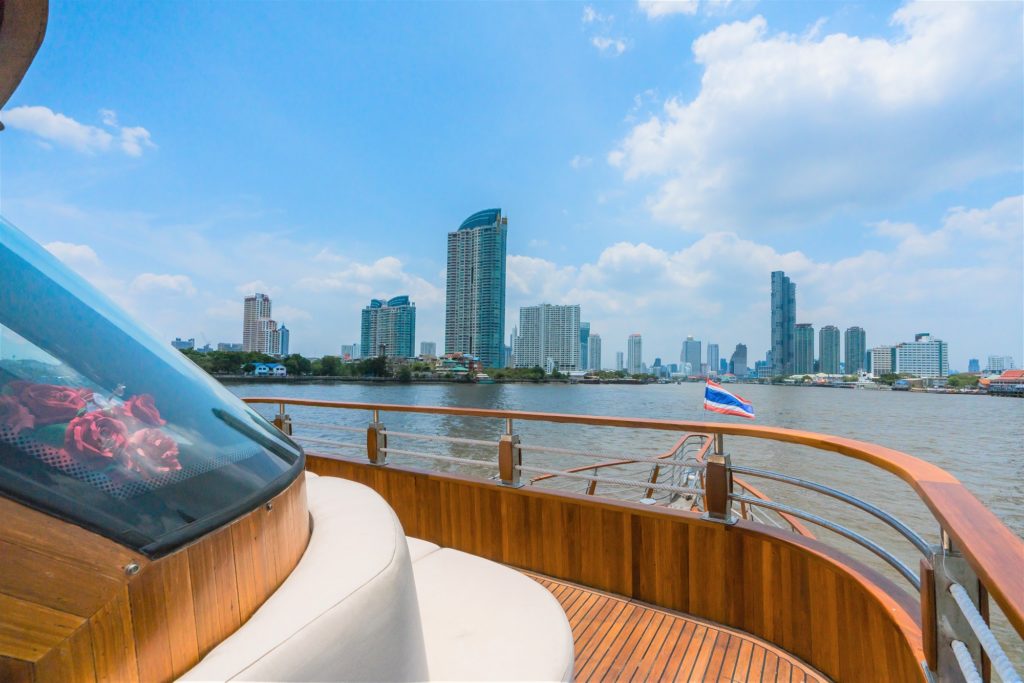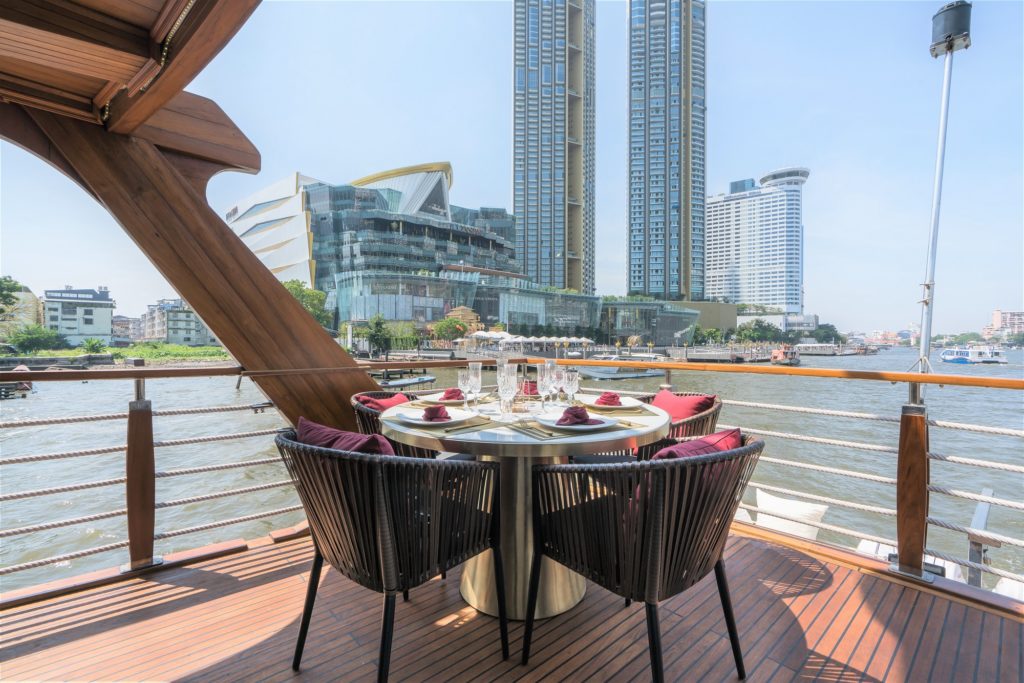 Pruek Cruise
ICON SIAM 299 Charoen Nakhon 5 Alley, คลองต้นไทร Khlong San, Bangkok 10600, Thailandia
Telefono: (+66) 88-080-1800
You may be also interested in: