Per mezzo di un interessante utilizzo del colore, della luce e degli arredi, i 140 mq di House of Salad a Bangkok reinterpretano lo spazio in un rifugio onirico dall'atmosfera rilassata e dedicata alla creatività.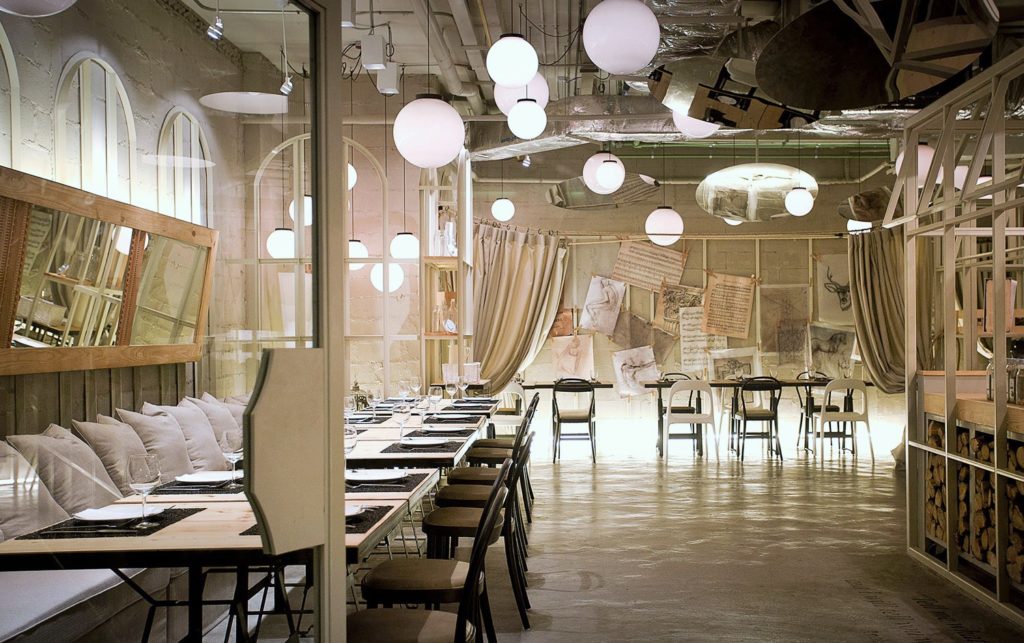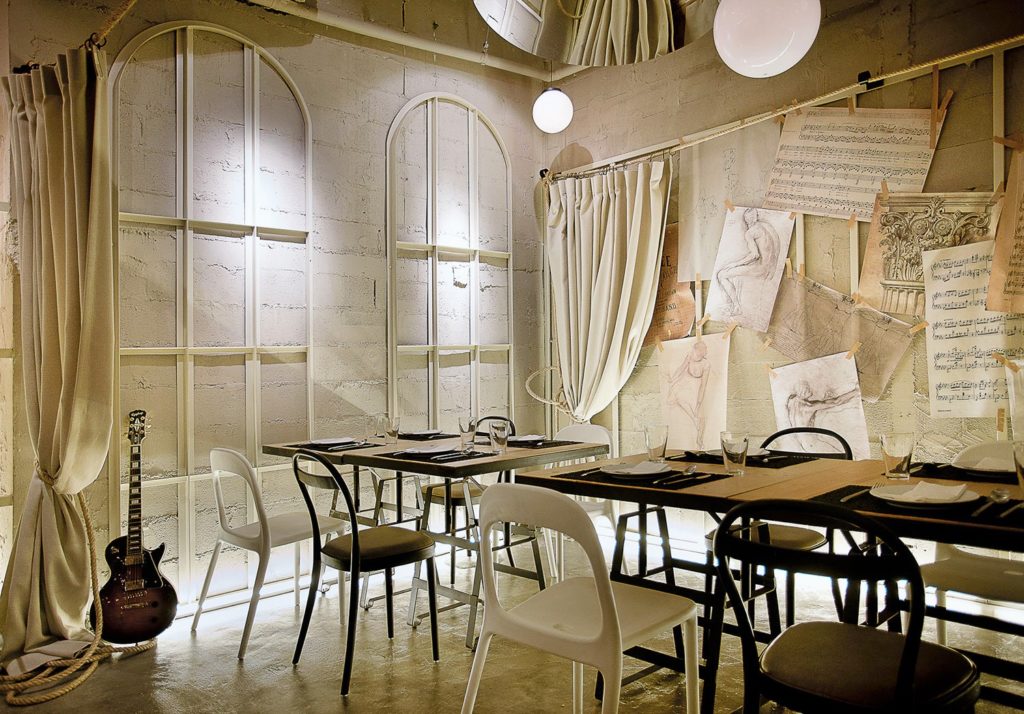 Al suo centro, il ristorante con cucina a vista per il palcoscenico di lavoro degli chef, incorniciata da una struttura in legno e vetro. Tavoli e sedie in legno, abbinati con profili neri e coordinati da divani bianchi. Una grande tenda suddivide l'ambiente in uno spazio intimo e raccolto.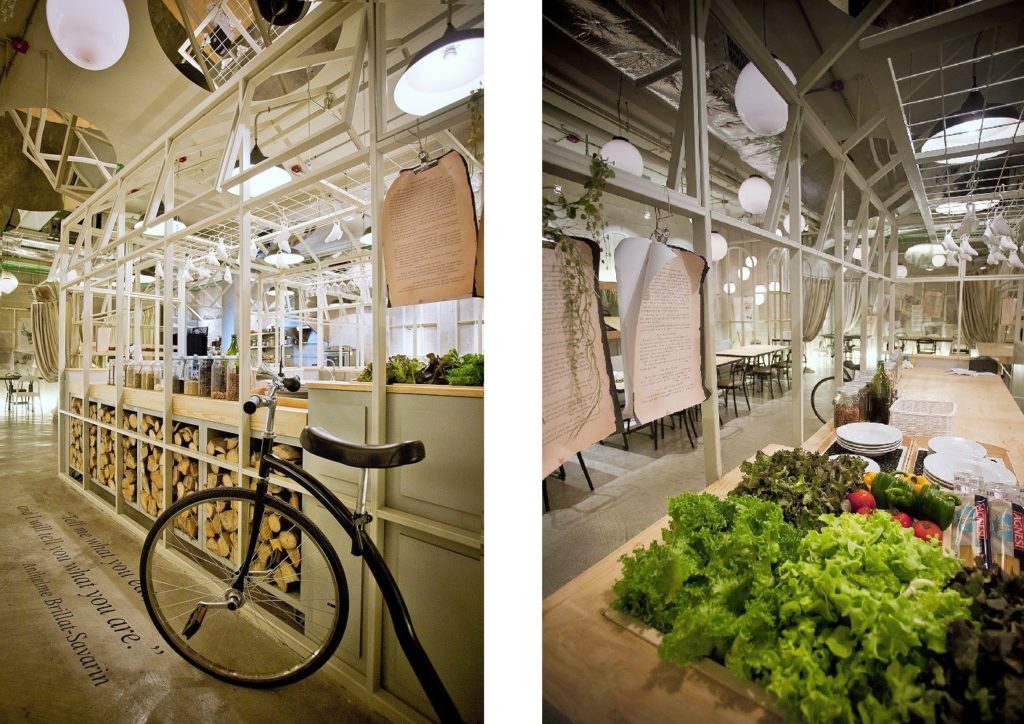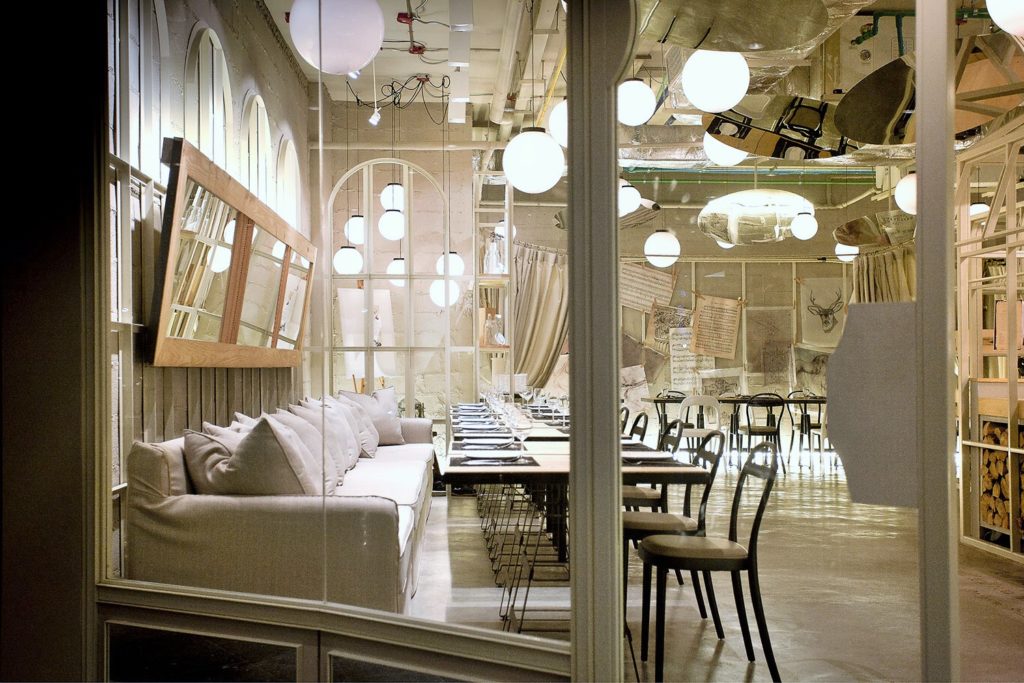 Il viaggio all'interno di House of Salad è reso sensoriale dai materiali: pareti in mattoni dalle sfumature grigio tenue che uniformano l'ambiente grazie a sfere luminose, che scendono dal soffitto e infondono una luce calda dai toni seppiati.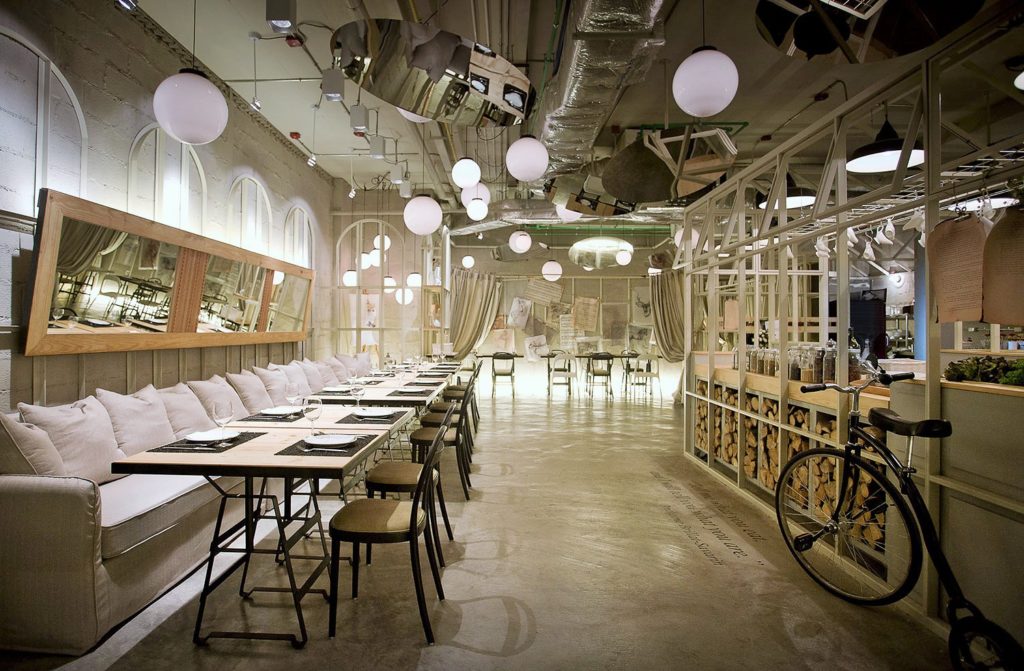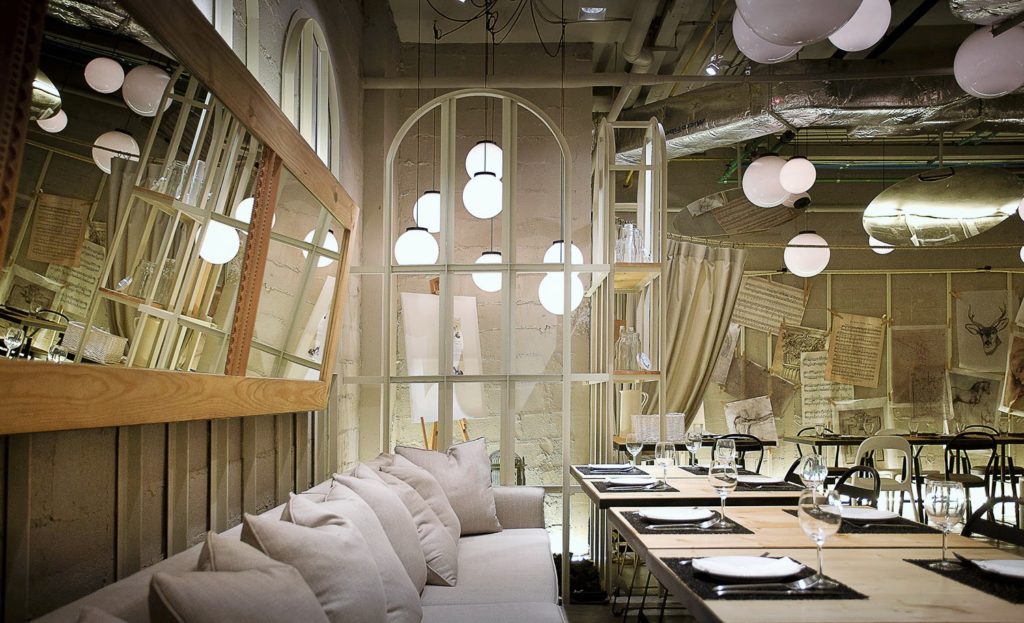 Schizzi, disegni, spartiti e strumenti musicali sono appesi ai muri, le aste dei tendaggi si piegano sotto il peso dei panneggi e cornici vuote alle pareti simulano le finestre mancanti attraverso le quali i clienti possono guardare fuori usando la propria immaginazione……la vita può essere sogno.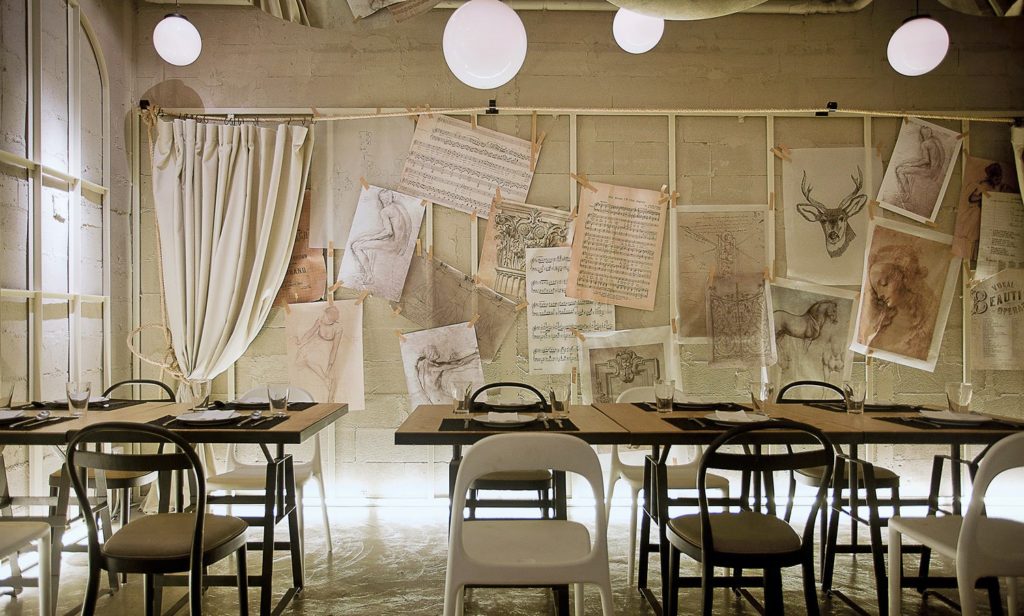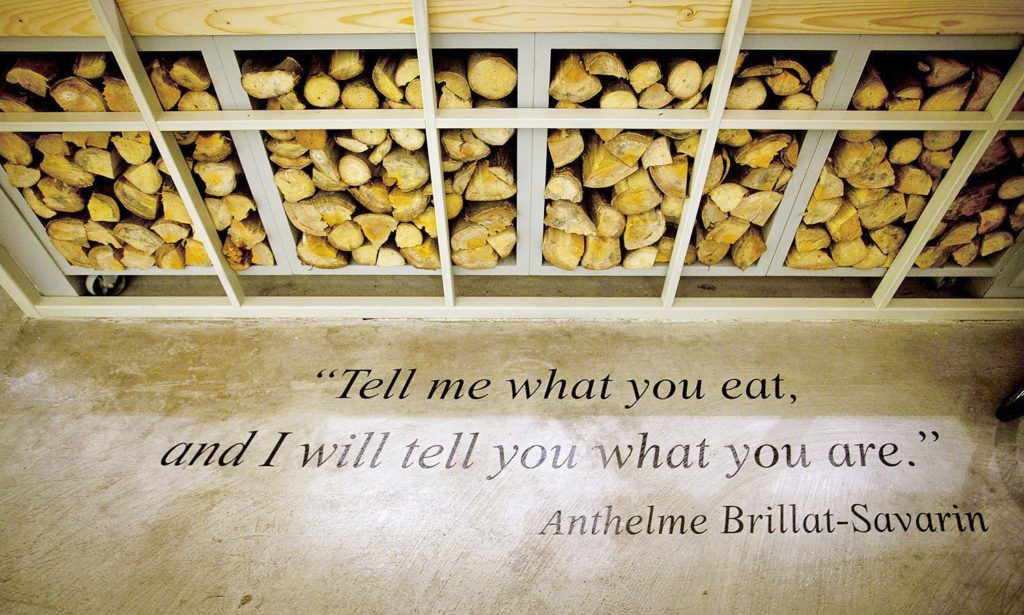 Credit pics @ Nuttee Thongjang
Architect: Metaphor Design Studio
House of Salad
L2-07 Rainhill Sukumvit 47, Wattana 10110 Bangkok – Thailand
Telefono: +66 2 261 7271
You may be also interested in: