Lo Chef Antonino Cannavacciuolo ha inaugurato da qualche settimana il suo punto vendita all'interno di Vicolungo The Style Outlets, nella piazza principale.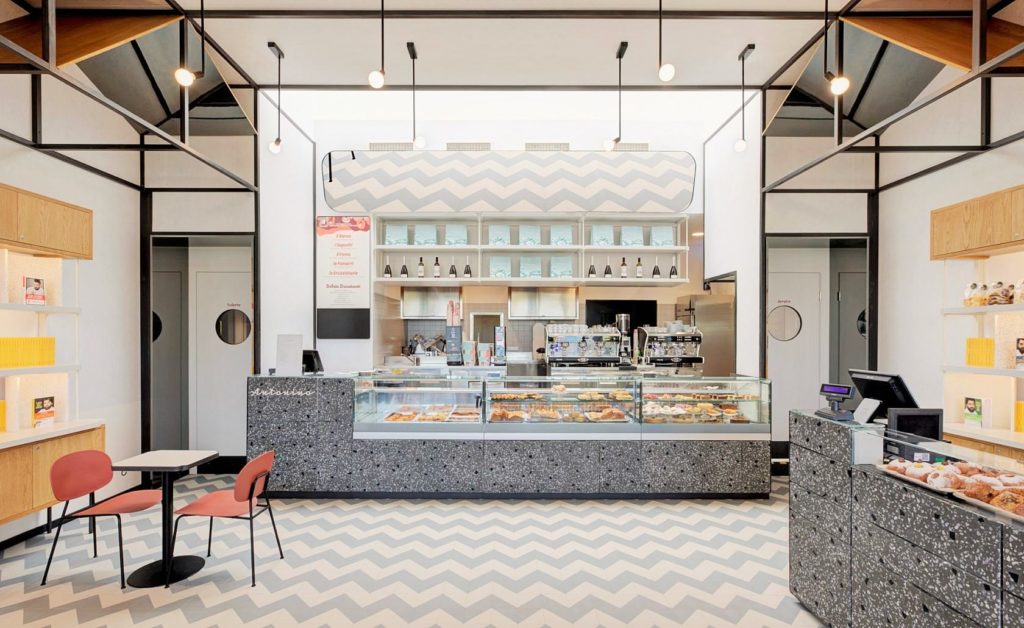 Da Nord a Sud l'Italia è il paese del mangiar per strada e Napoli è il cuore di questa antica tradizione. Antonino, il nuovo format di street food firmato da Cannavacciuolo, nasce da questa ispirazione e segna un contributo d'eccezione nel grande racconto del cibo da passeggio.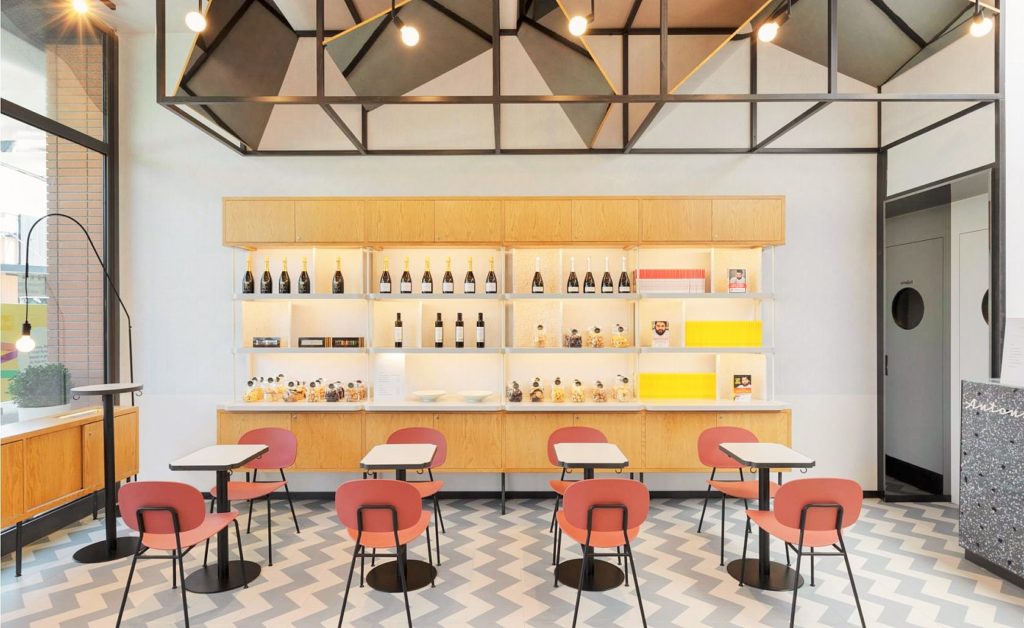 Con il progetto d'identità si è voluto evidenziare il carattere popolare di Antonino: dal logotipo, che riprende il corsivo vernacolare dei cartelli scritti a mano, alle illustrazioni, che immortalano i classici momenti della tavola. Il loro tratto mangereccio è inoltre enfatizzato dai pattern, ottenuti utilizzando dei veri utensili da cucina.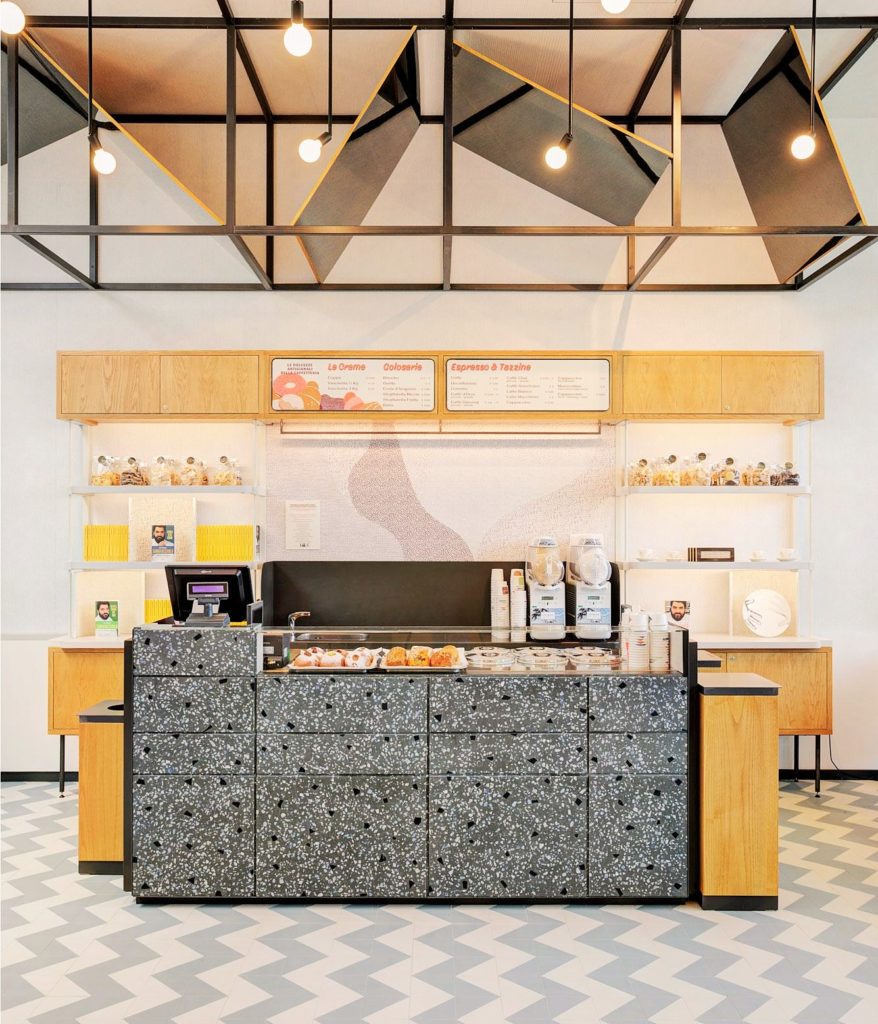 Per Antonino, che punta alla semplicità del mercato, si è immaginato un ambiente tradizionale, con il bancone sullo sfondo, perfettamente al centro; salvo poi inserire un secondo bancone trasversale al primo, tavoli e sedute, per stemperare il rigore dello spazio. Lungo le pareti laterali, a completamento degli espositori custom, vengono progettate delle strutture a tendalini: un elemento che richiama le tende del mercato, l'ultimo dettaglio della piazza di Antonino.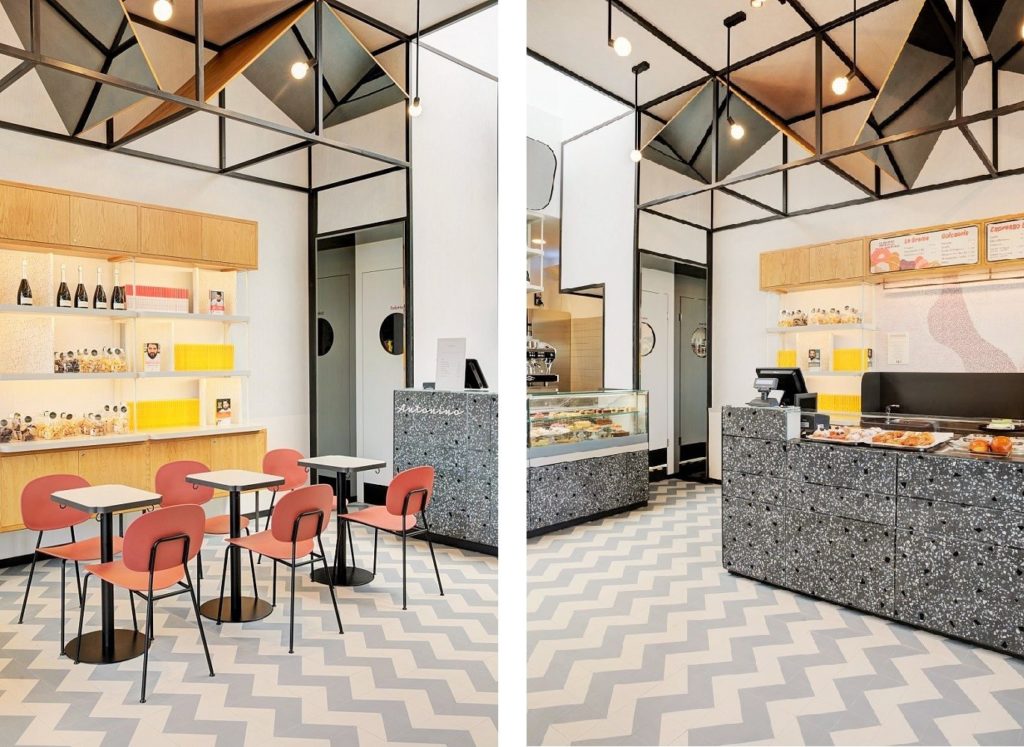 Il menù propone una ricca selezione di gastronomia gourmet in versione smart e anche "on the go": la famosa pizza fritta, la parmigiana di melanzane, la mozzarella in carrozza, cuoppo, graffe, sfogliatelle, babbà, coda d'aragosta, bomboloni e molti altri prodotti iconici.
Al suo interno i clienti potranno trovare anche una selezione dei prodotti di Cannavacciuolo, già in vendita nello shop on line shop.antoninocannavacciuolo.it.
Cannavacciuolo oggi è proprietario del ristorante due stelle Villa Crespi, sul lago d'Orta, di due bistrot a Torino e Novara (entrambi con la stella Michelin) e di un resort di lusso a Meta di Sorrento
Credits @  lamatilde
Antonino
Vicolungo The Style Outlets
Telefono: 0321 875967
You may be also interested in: