The Nim Bar è un progetto che nasce dalla dissociazione estetica rispetto all'immagine della tipica birreria, attraverso la creazione di un nuovo universo di segni associato ai cocktail bar ma senza per questo dimenticare e anzi enfatizzando il concetto di essere la più grande birreria di Buenos Aires.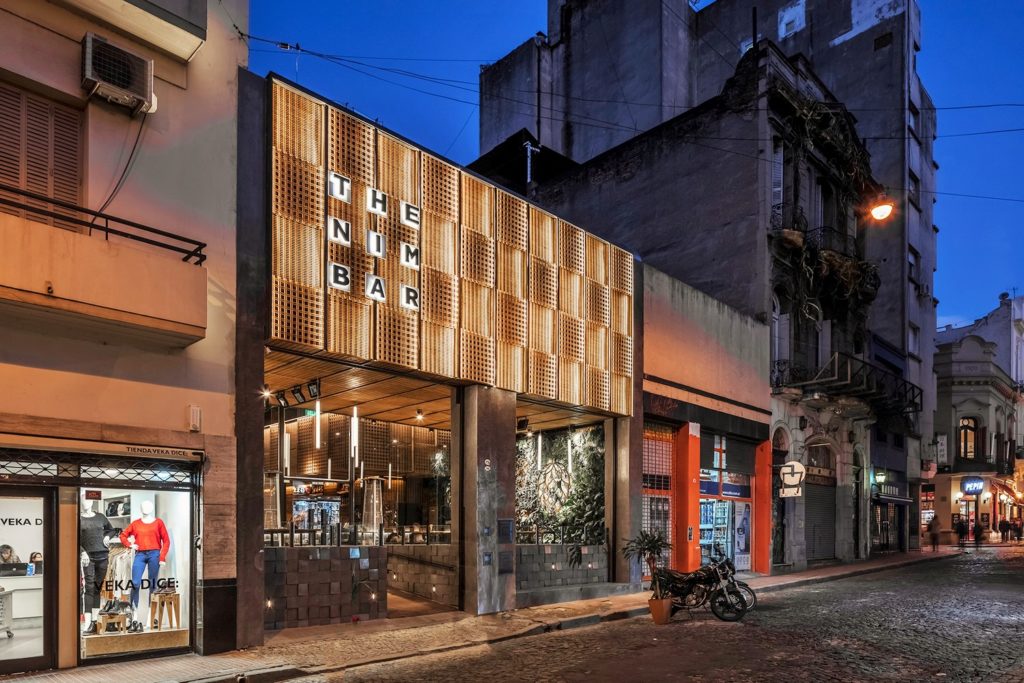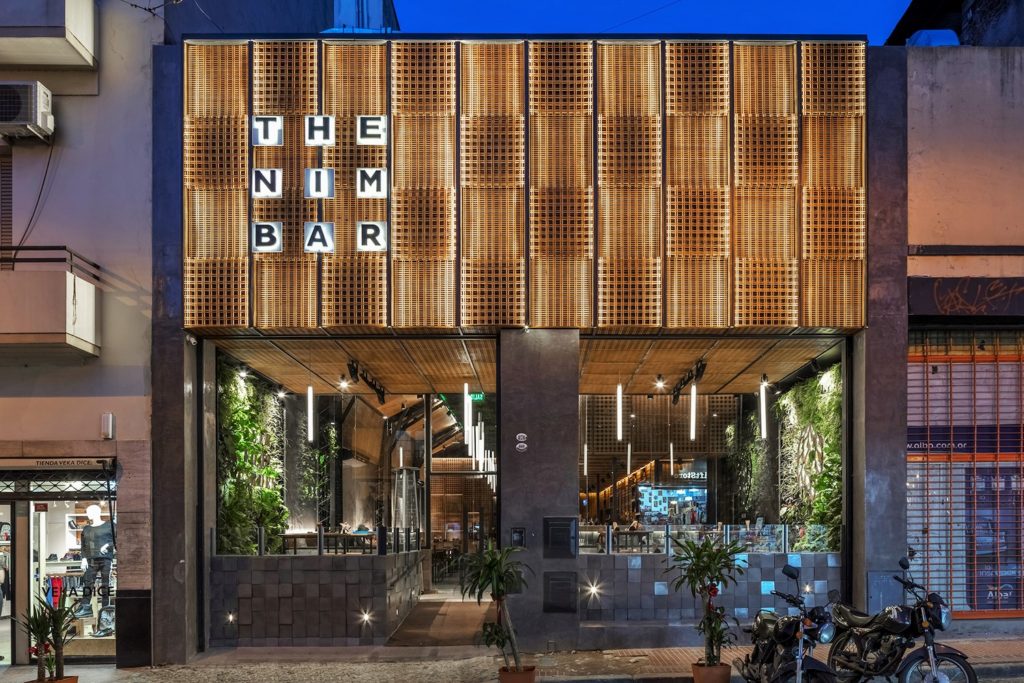 Una composizione di trame di memoria proto-razionalista, a metà tra occidente e oriente, crea maglie a due tipi di densità, chiuse e aperte, in toni di quercia, che generano profondità spaziale: un linguaggio architettonico ripreso sulla facciata che in questo modo anticipa e connette interno/esterno.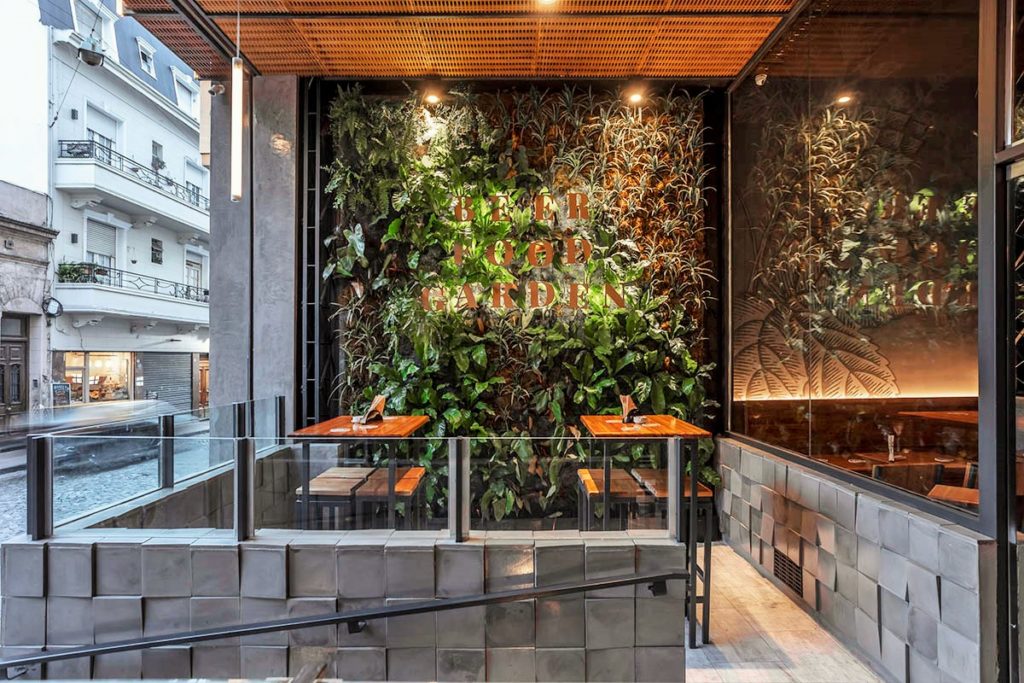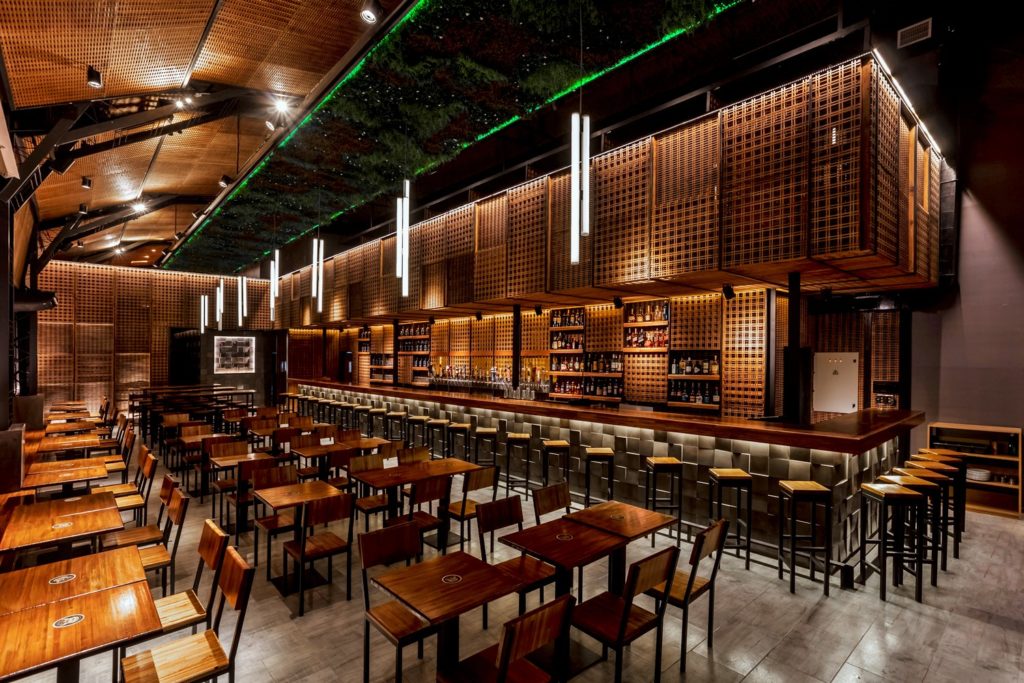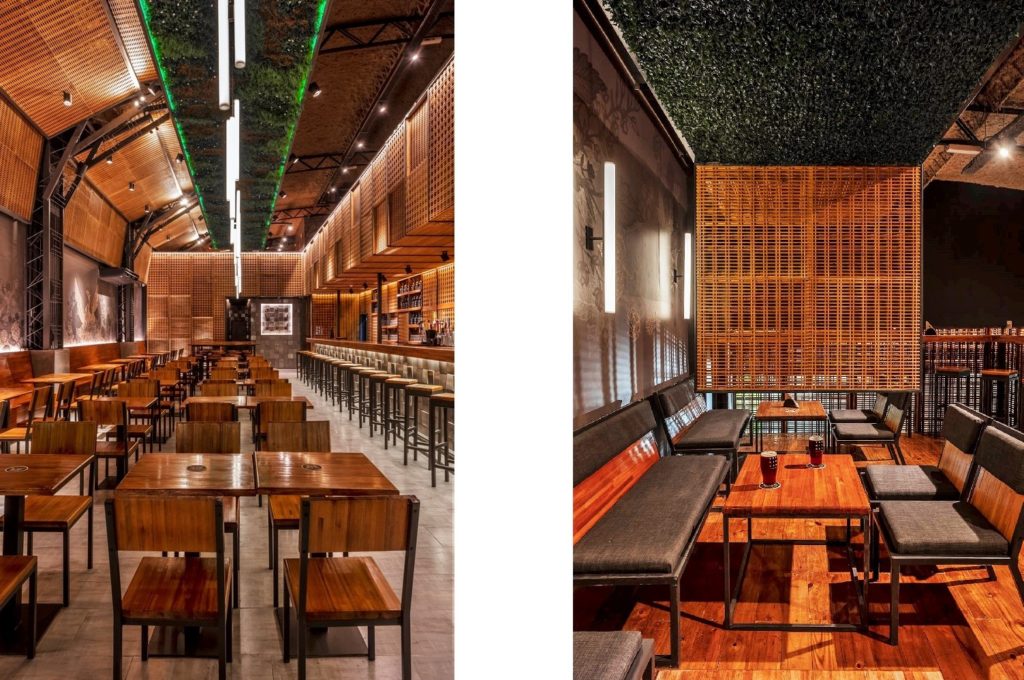 Per contrasto le pareti sono neutre, in calcare, cosi come i pavimenti, e consentono un dialogo e non una competizione tra "segni".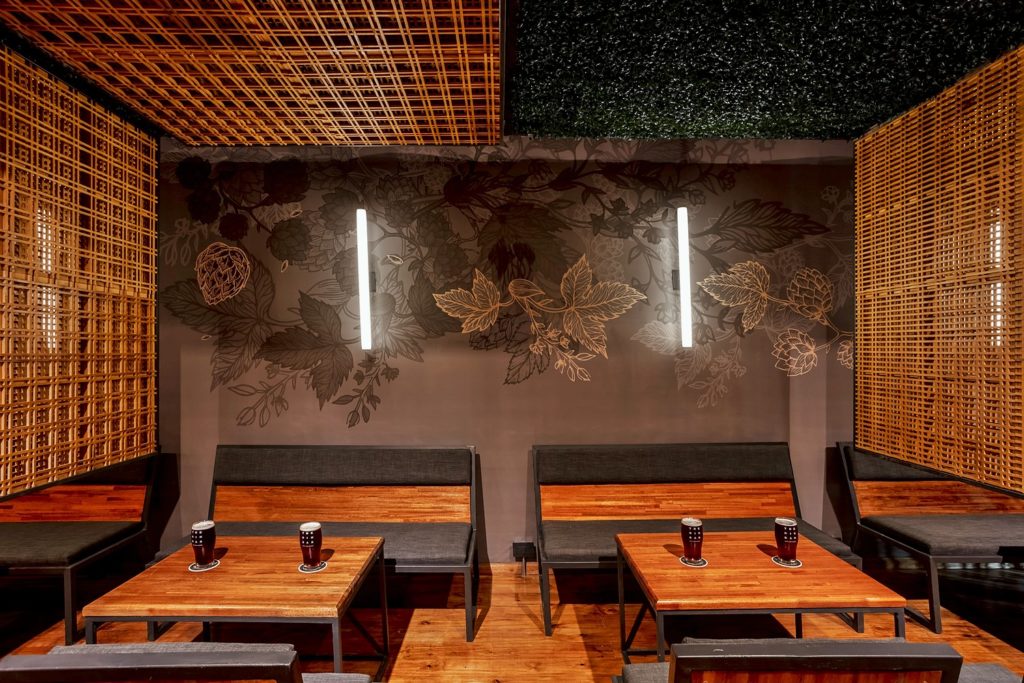 Il design delle carte da parati è associato a un universo di natura vegetale, e in linea con questo, sono presenti anche diverse piante, la presenza vivente della natura, sia sulle pareti all'ingresso che in una lunga "lingua verde" a soffitto nel centro della sala principale.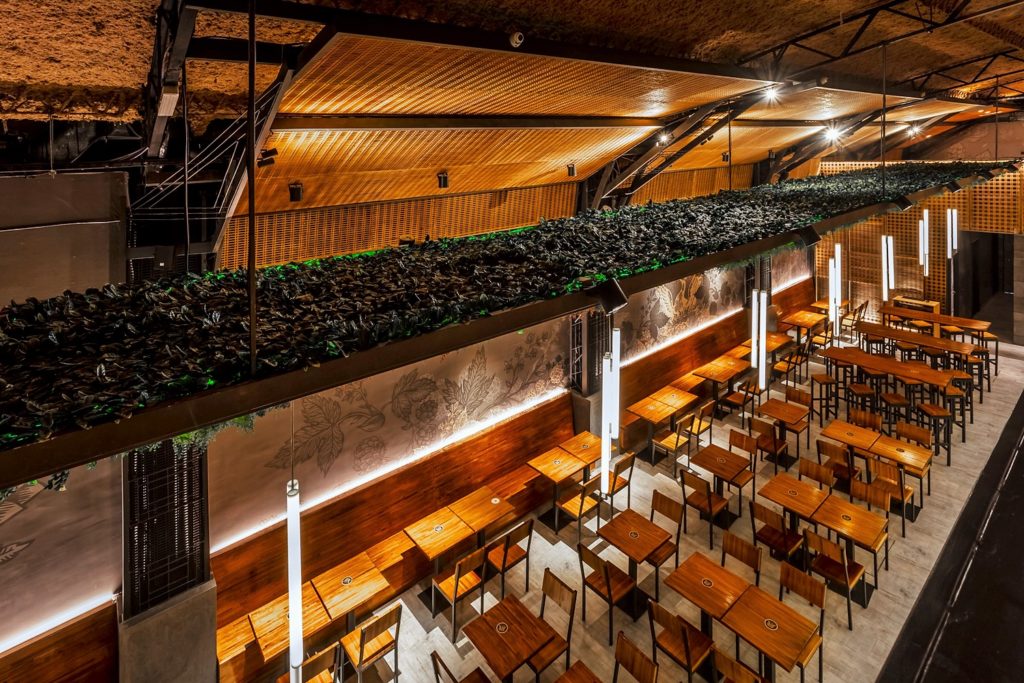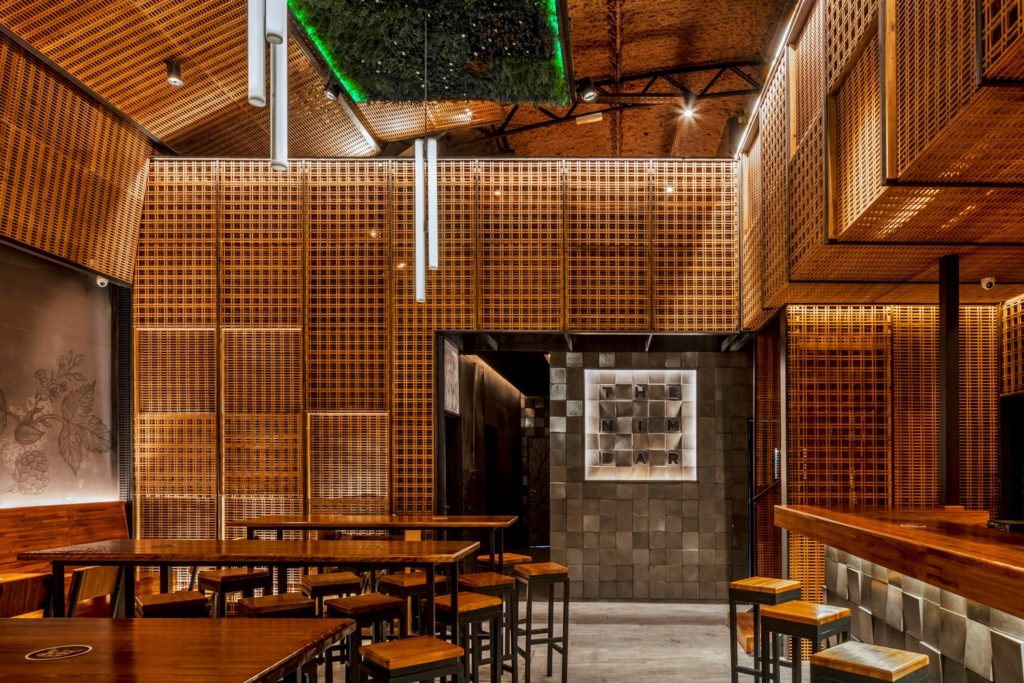 Il piano primo è divisa in due settori attraverso pannelli mobili a maglie di legno che in parte coprono anche il soffitto.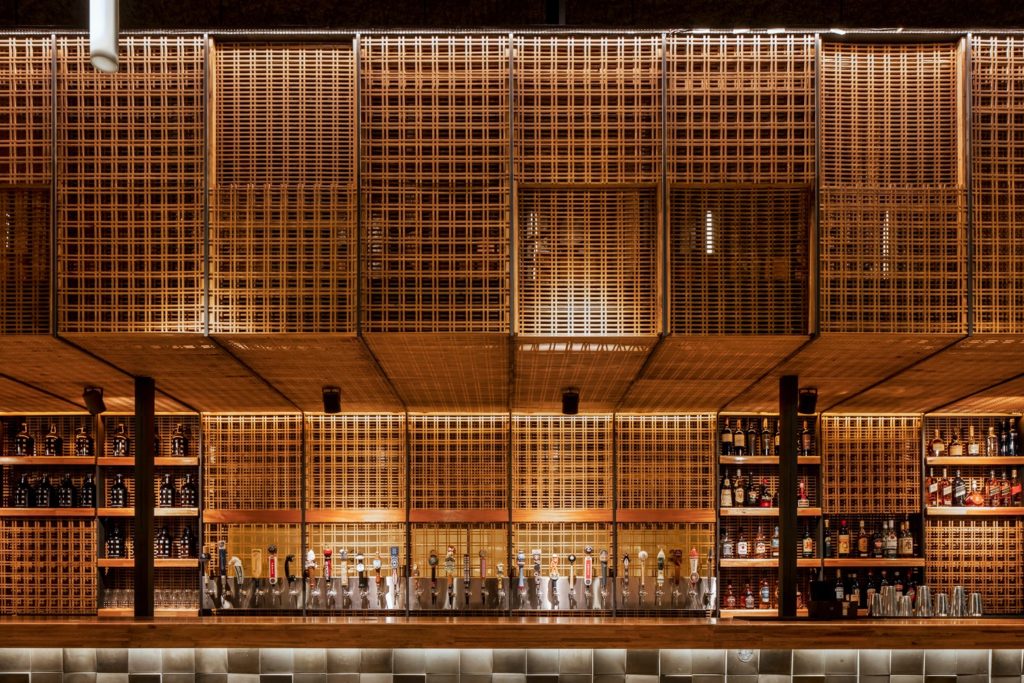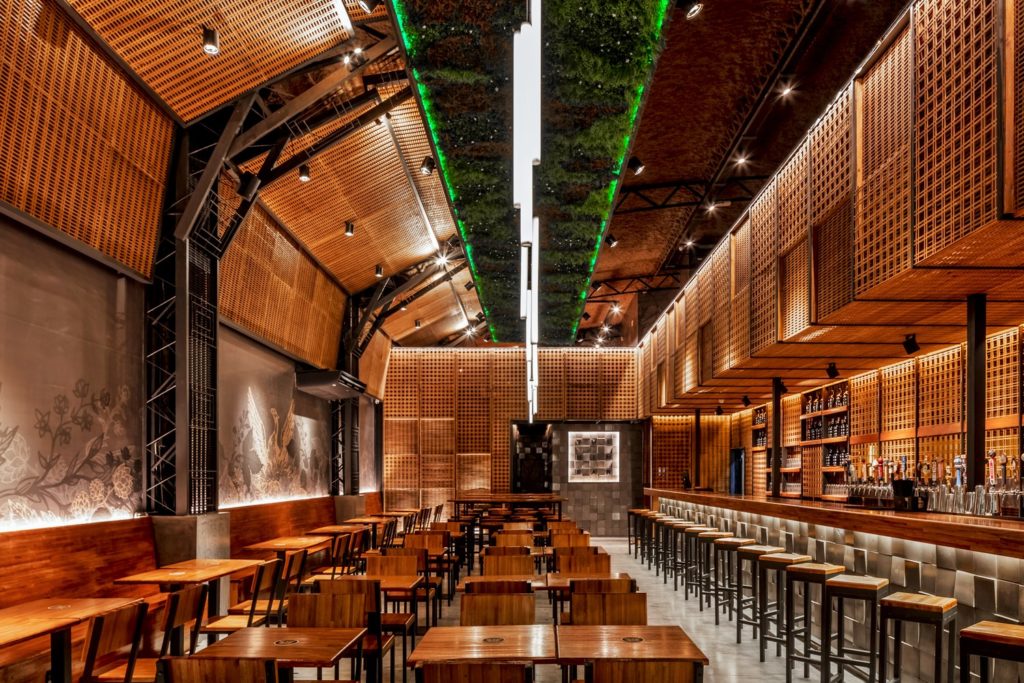 The Nim Bar propone un nuovo mondo di sapori nel cuore di San Telmo: la cucina è guidata da Rodrigo Ayala.
Architects: Hitzig Militello arquitectos
Credit pics @ Federico Kulekdjian
The Nim Bar
Defensa 880, Buenos Aires, Argentina
Telefono: +54 11 4300-3205