Flask and The Press rinnova il tradizionale concetto di speakeasy: un salotto intimo e contemporaneo nascosto dietro la facciata di un allegro negozio di sandwich a Shanghai, una sorpresa dall'estetica contraddittoria e anacronistica.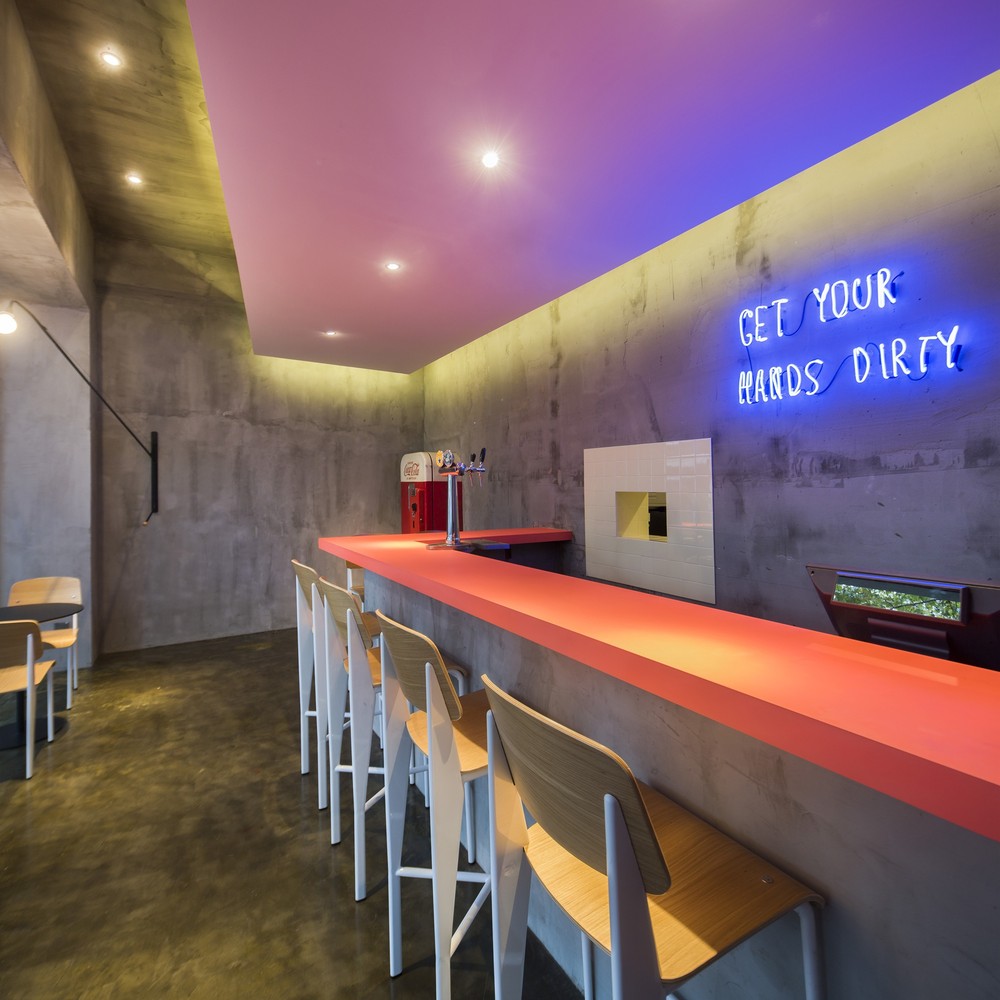 The Press è una colorata paninoteca, con la tradizionale ambientazione familiare, ma arricchita da serie di dettagli più contemporanei: i controsoffitti lisci e rifiniti in tonalità colorate, i neon e il minimalismo raffinato degli arredi contro pareti incompiute, muri e pavimenti grezzi in cemento creano una scena non convenzionale che ispira curiosità.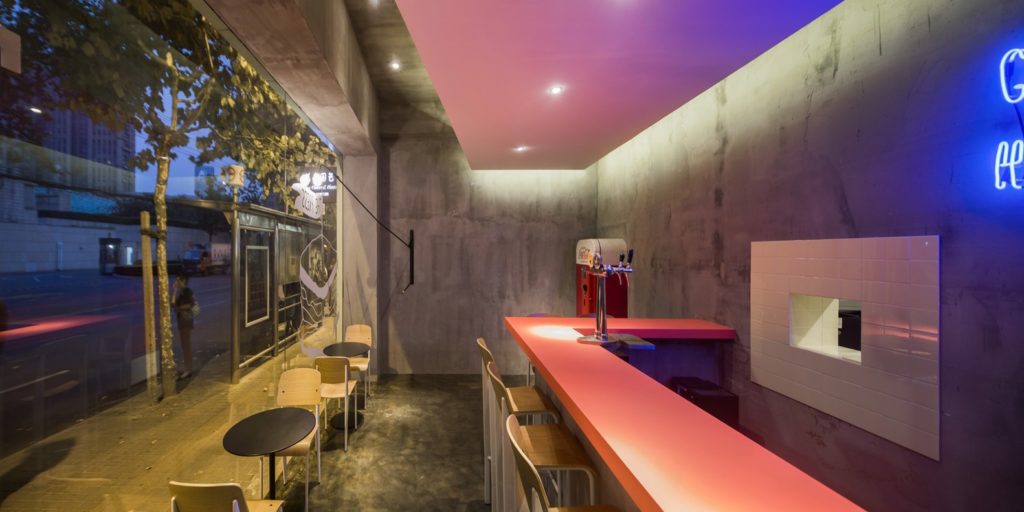 Il fulcro visivo di The Press è un distributore vintage di Coca-Cola, che è diviso verticalmente per aprirsi e rivelare l'ingresso di Flask.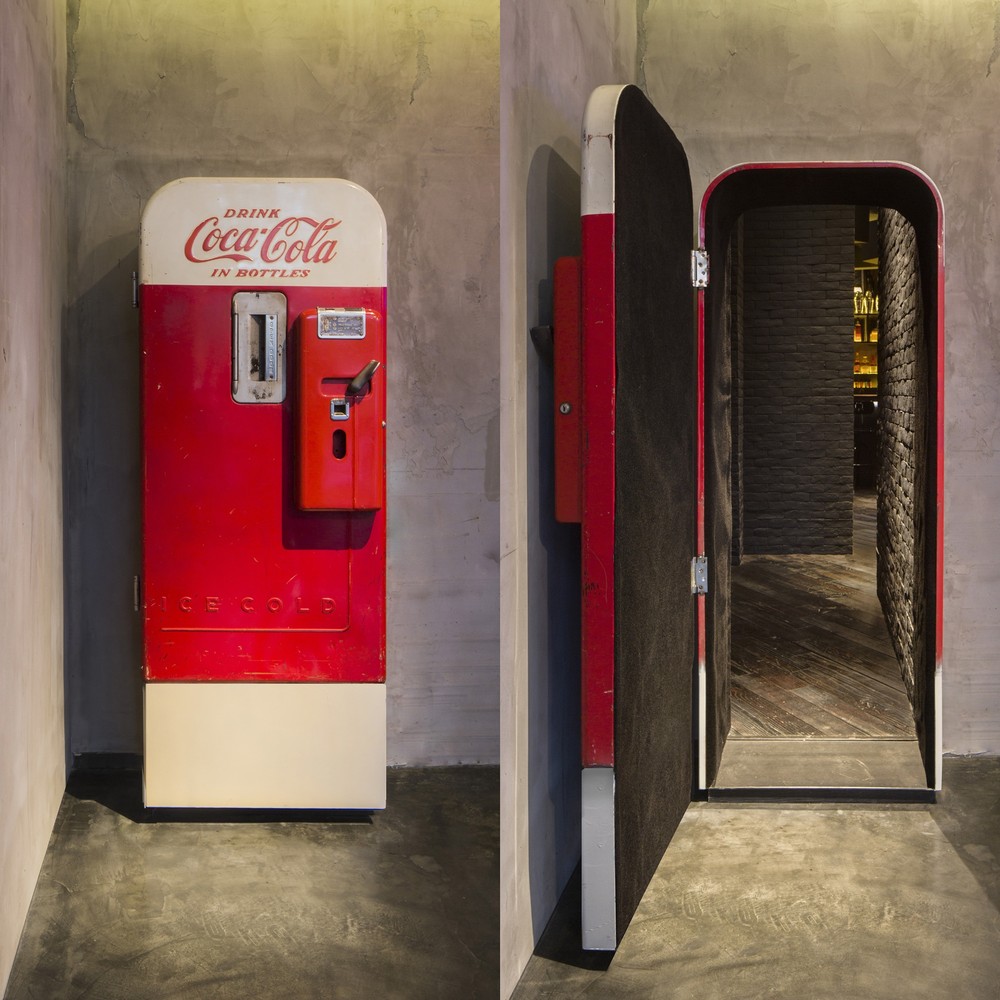 Entrando nel tunnel tra The Press e Flask, si sperimenta un contrasto estremo nell'ambiente. Dal divertimento, dal tocco spensierato, dai colori vivaci e dall'illuminazione intensa, in pochi metri questi elementi si trasformano in uno spazio misterioso di luci calde e soffuse che riprende vari spunti visivi del tradizionale speakeasy: elaborate esposizioni di bottiglie di liquore oltre a una serie eterogenea di sedute e arredi classici, un gioco tra diverse epoche e aspettative integrato da una serie di intrusioni contemporanee.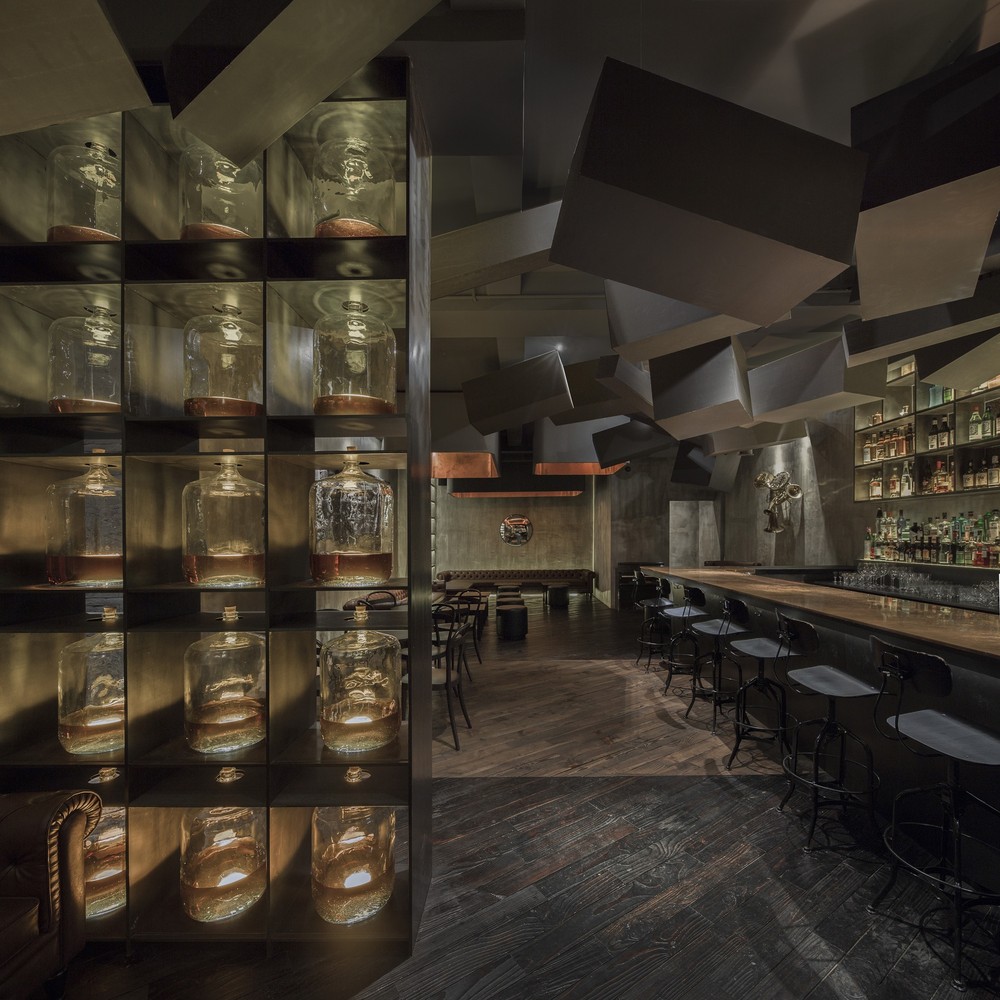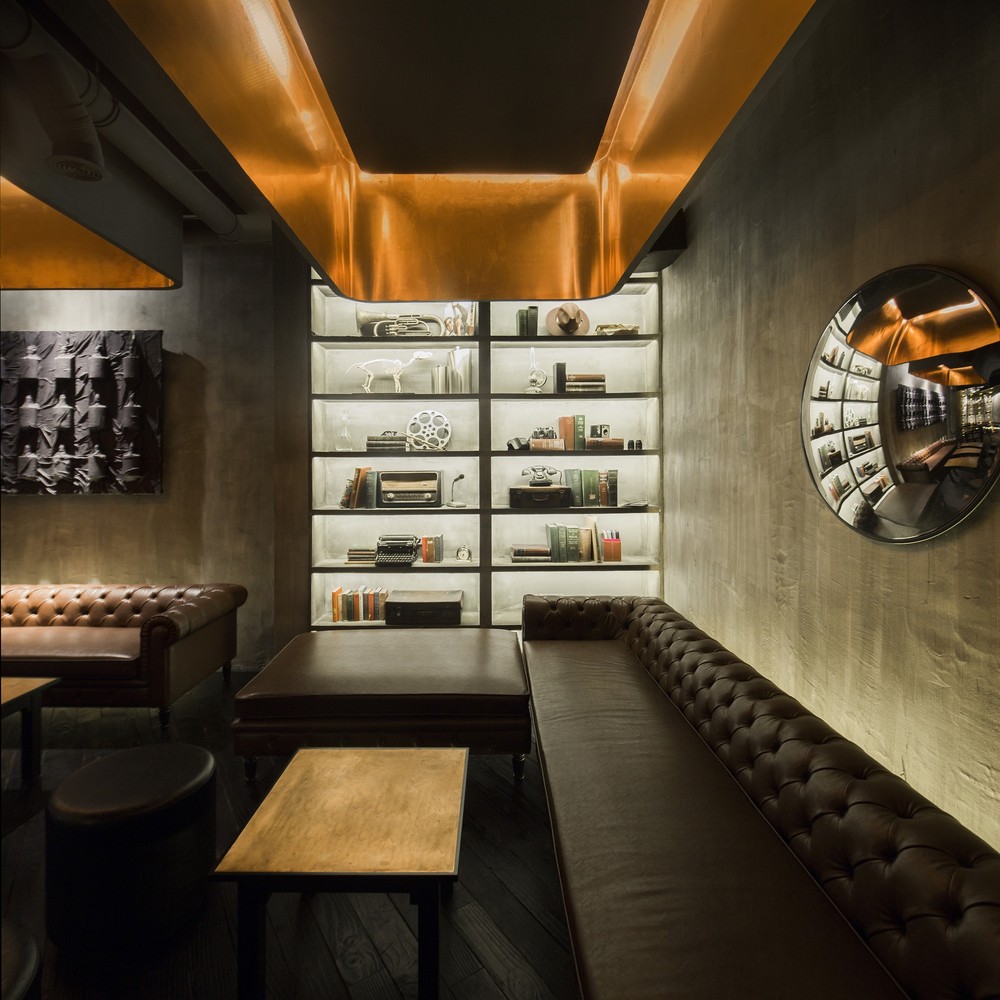 La prima è un sorprendente controsoffitto: una serie di parallelepipedi che scendono con un fascino misterioso dall'alto. Una scaffalatura da pavimento al soffitto si trova proprio accanto all'ingresso, con bottiglie di whisky da 25 litri che hanno una luce incorporata su ogni bottiglia per illuminare il bagliore ambrato del liquido all'interno. Una seconda installazione, una sorta di quadro-scultura, è stata creata invece su una parete: file di fiaschi nascosti da un telo scuro.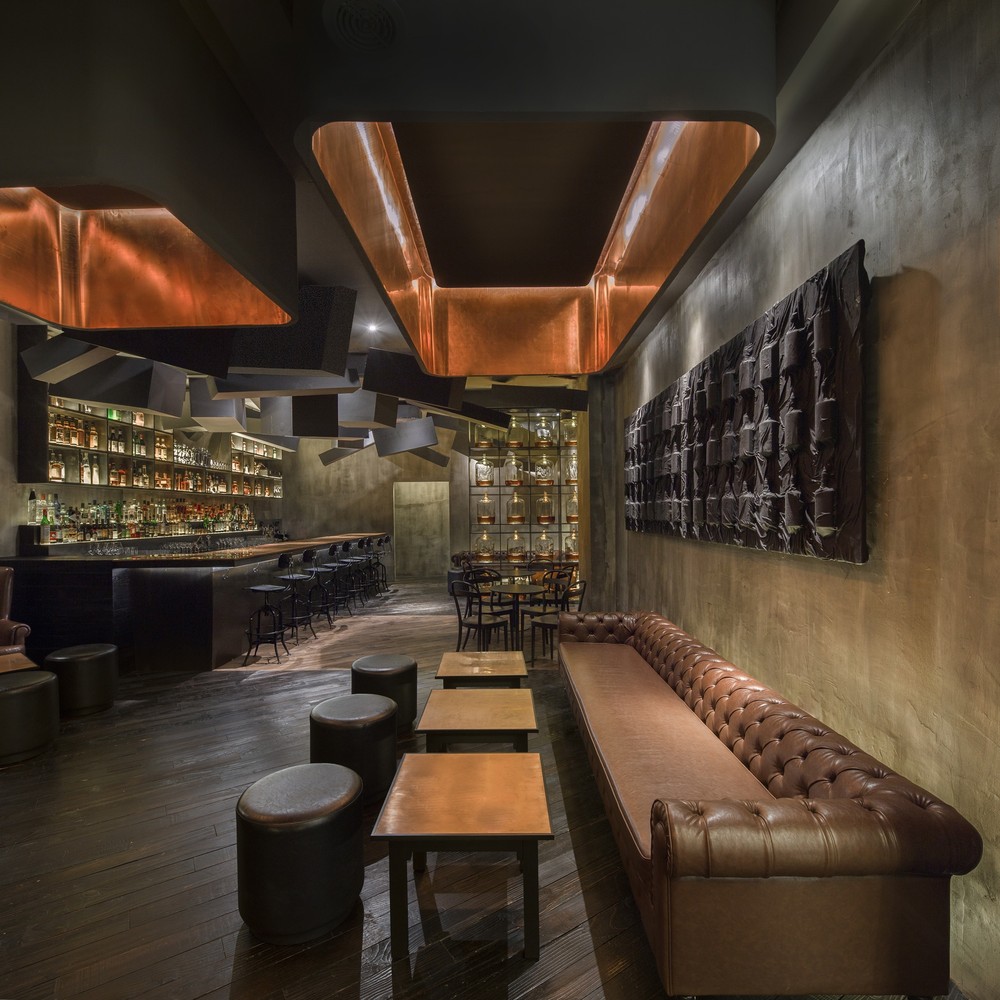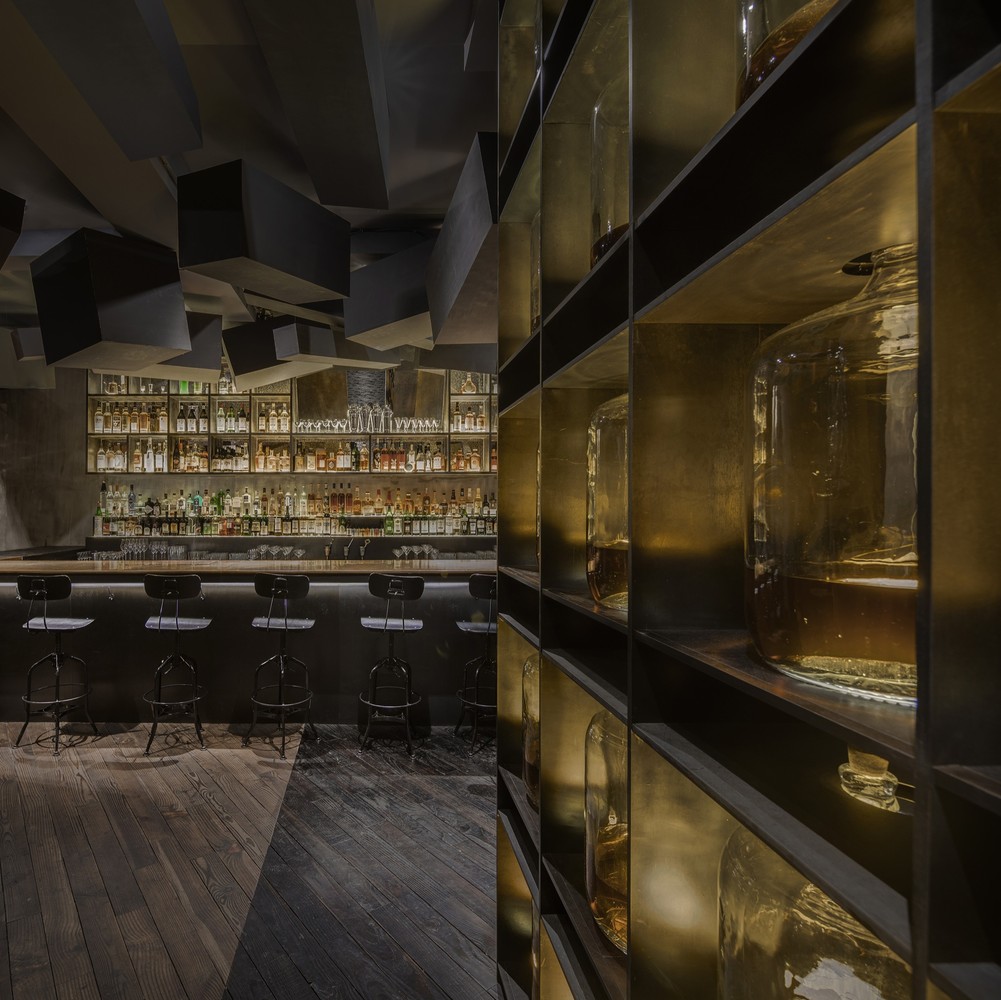 L'ambiente è stato pensato per comunicare un senso di privacy e riservatezza:. l'illuminazione è bassa e tenue, calda, spesso rimbalza sugli oggetti portando luce indiretta come nel caso dei fascioni in rame all'interno del controsoffitto, che diffonde una sottile luce ambrata sollevando dalla sensazione di un soffitto incombente.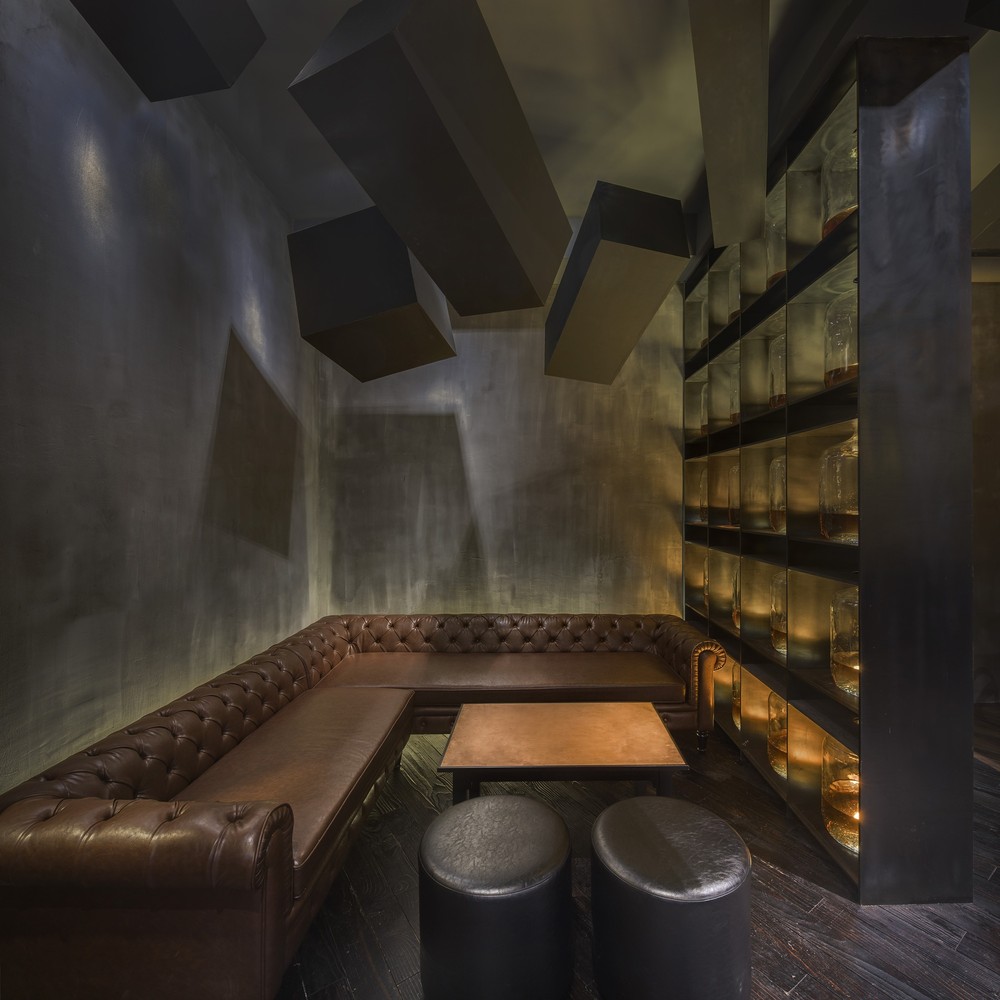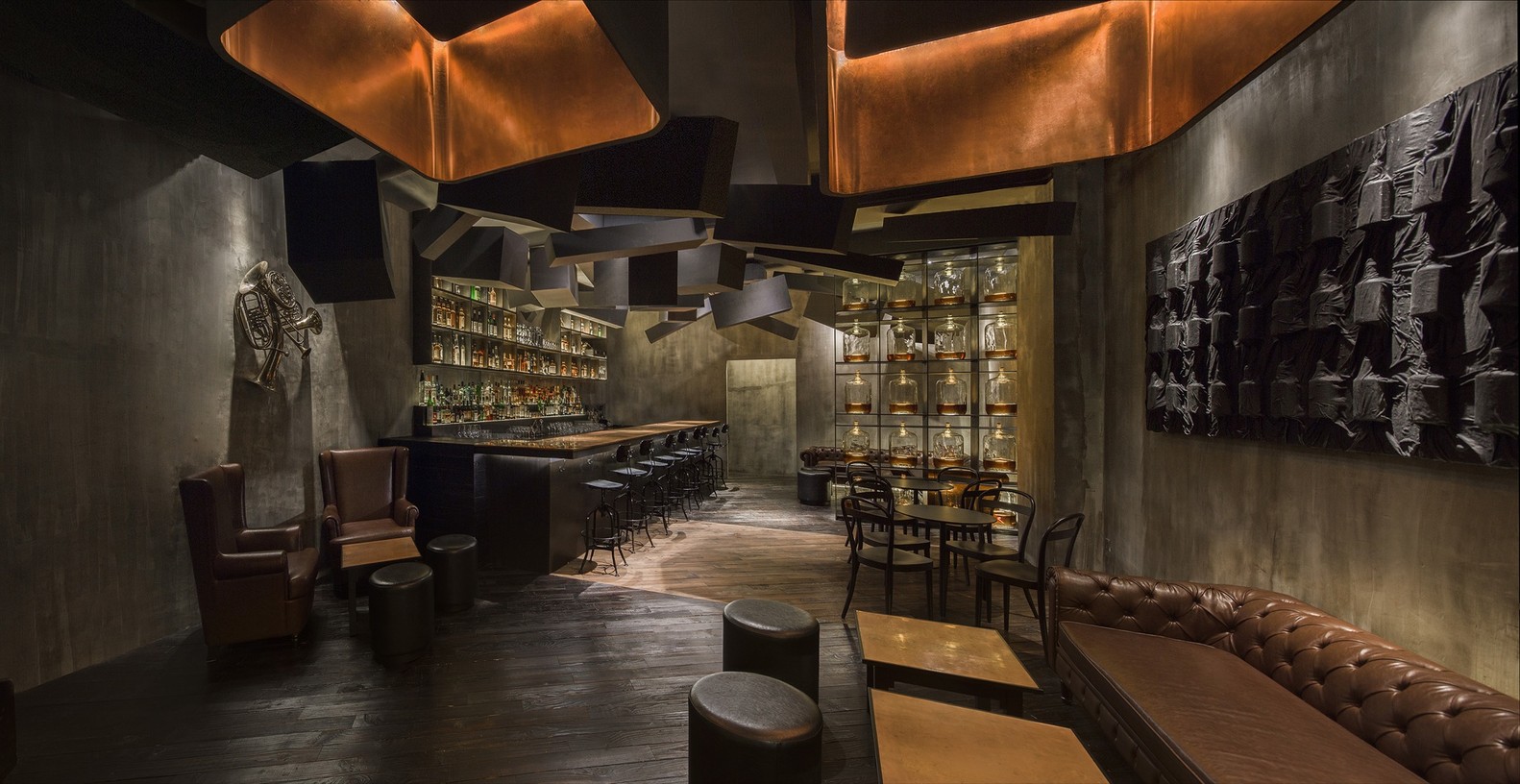 Luci a led sullo sfondo specchiato del bancone bar creano un'illusione di profondità che fa quasi scomparire la parete.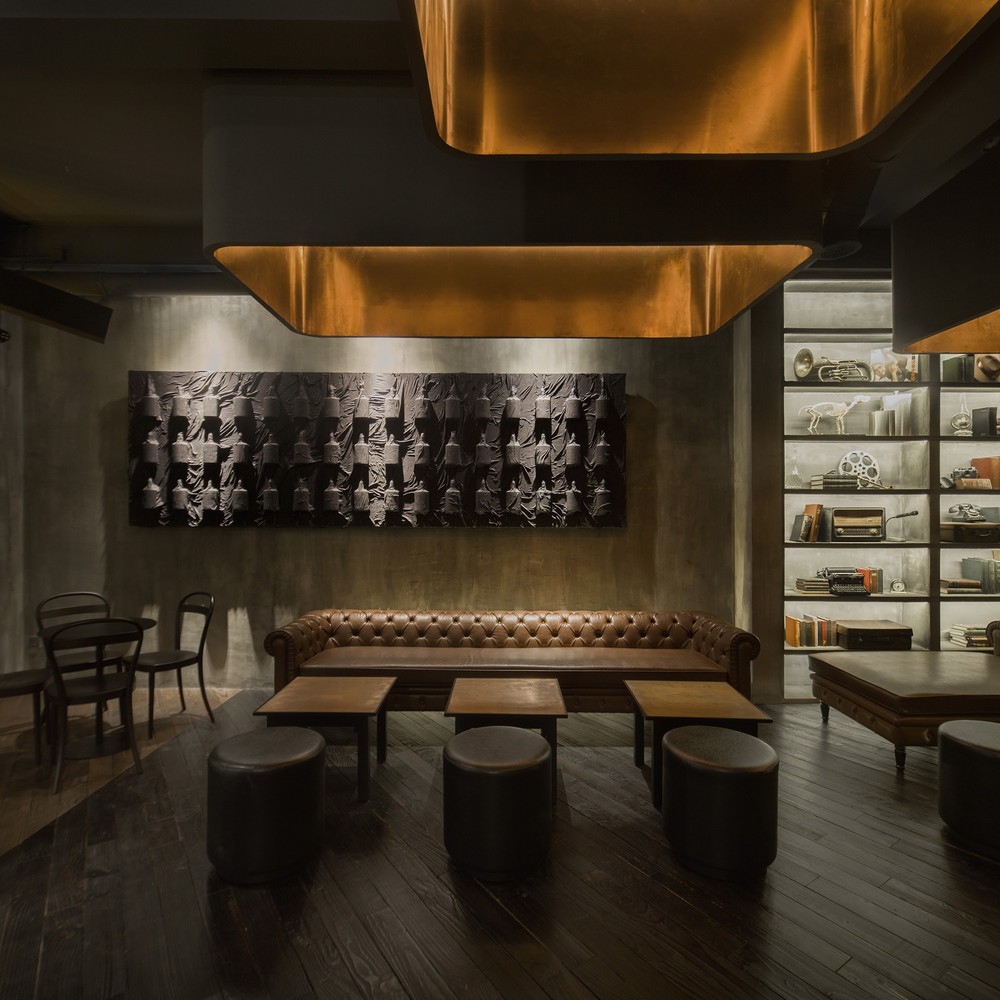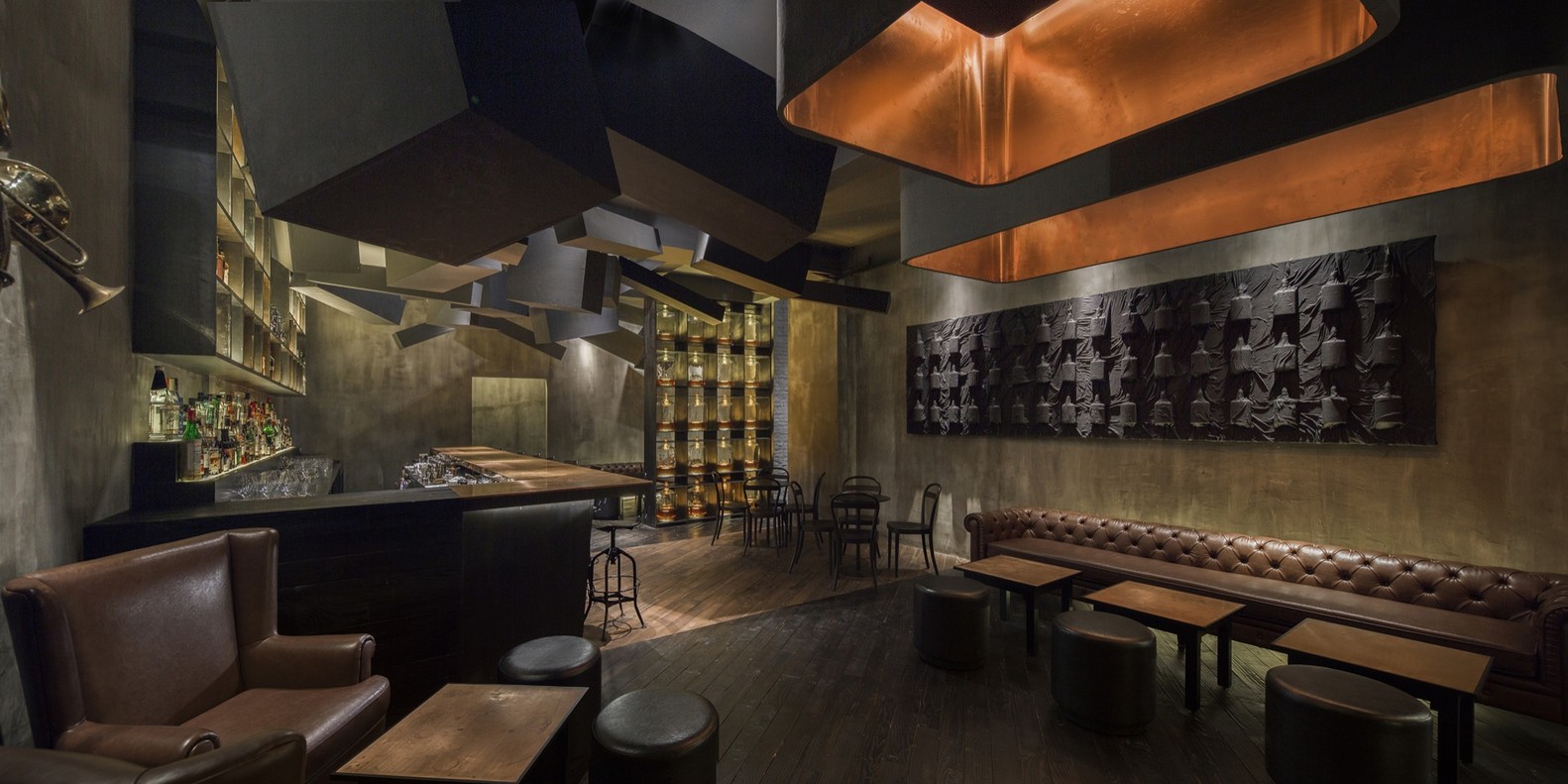 Giocando sulle variazioni delle altezze degli arredi, tavoli, sedie, divani, si è ottenuto un ambiente fluido e dinamico, accentuato anche dal gioco di tinte del pavimento in legno.
Credit pics @ Shen Zhonghai
Flask and The Press
K.Wah Centre 108 Xiangyang Bei Lu, near Huaihai Zhong Lu, Xuhui district, Shanghai, Cina
Telefono: +86 21 3368 6108
You may be also interested in: