Situato a pochi passi da Soho nella zona dei Seven Dials di Covent Garden a Londra, il cocktail bar The Escapologist offre cocktail classici e rivisitati, un menù di pizze italiane di alta qualità e snack, oltre a una selezione di Champagne, vino e birra.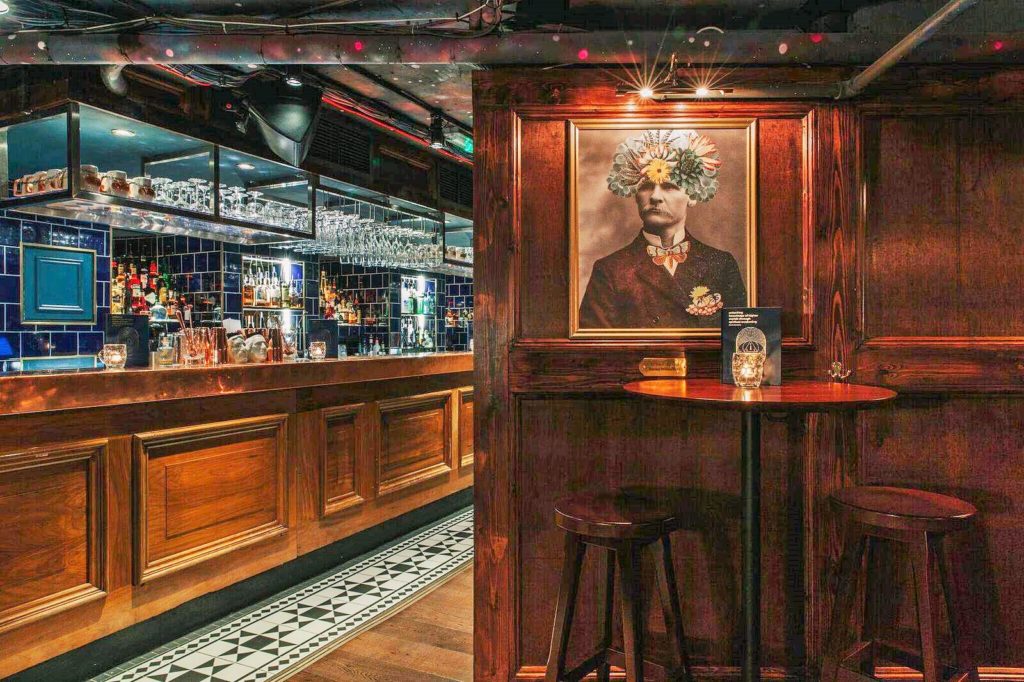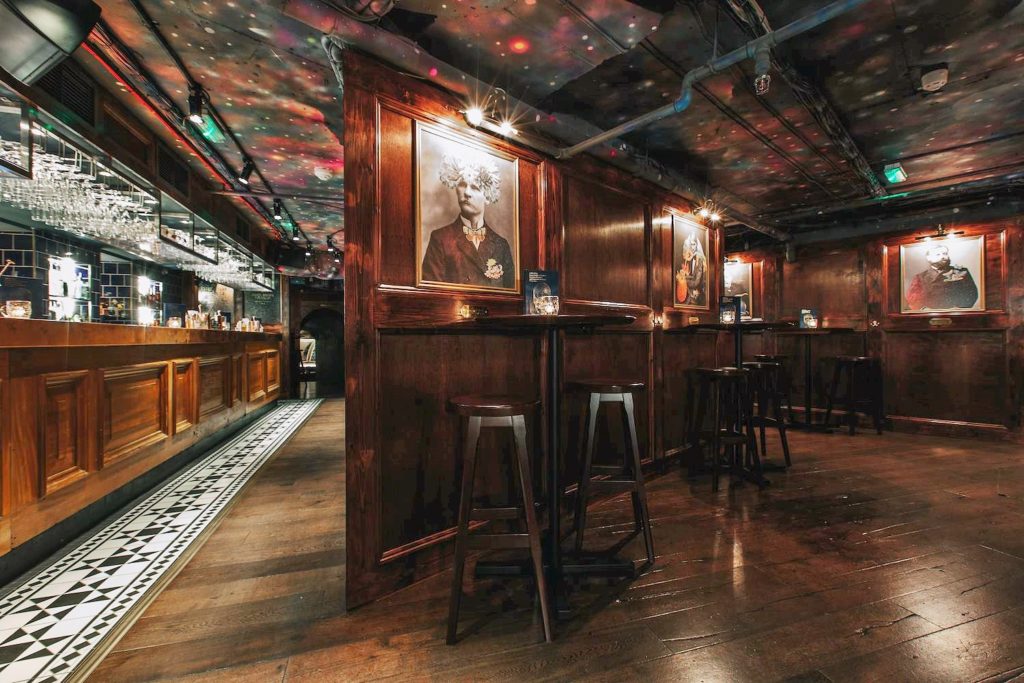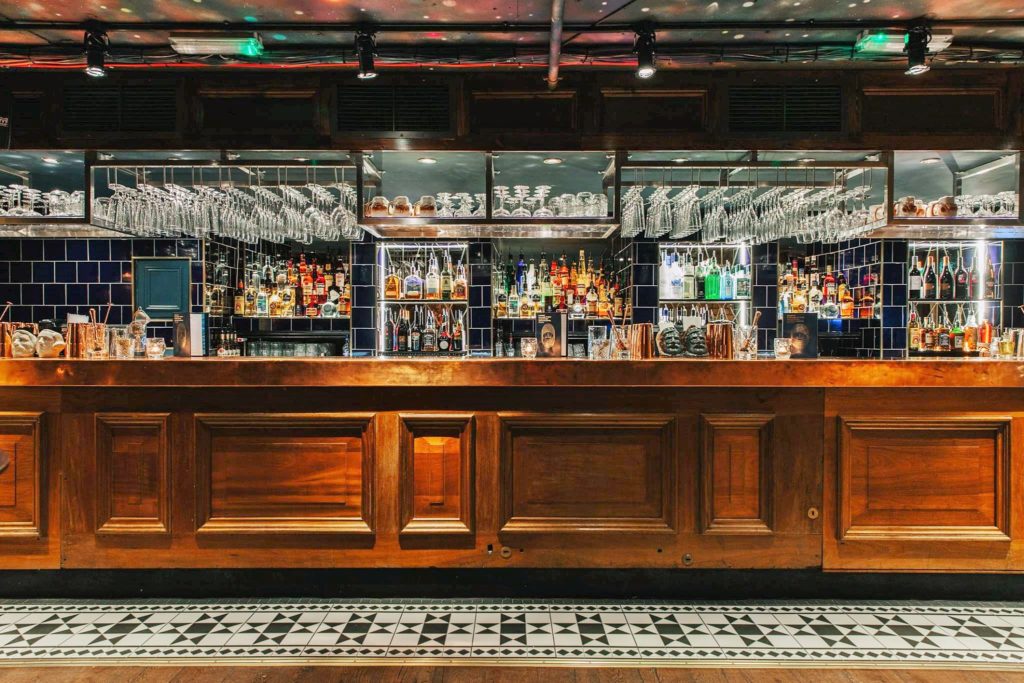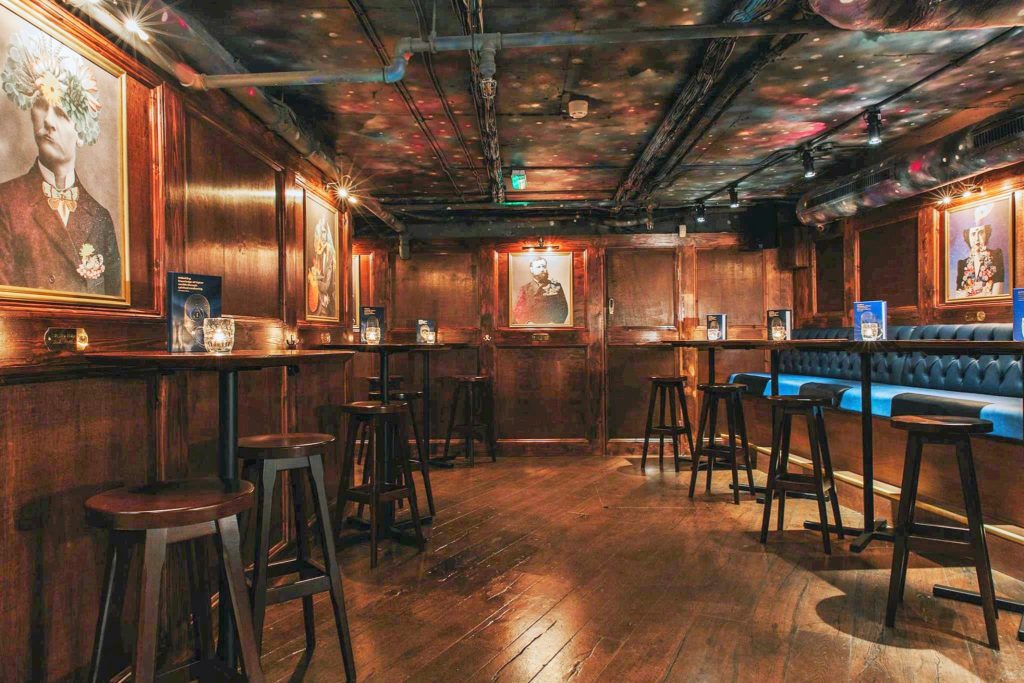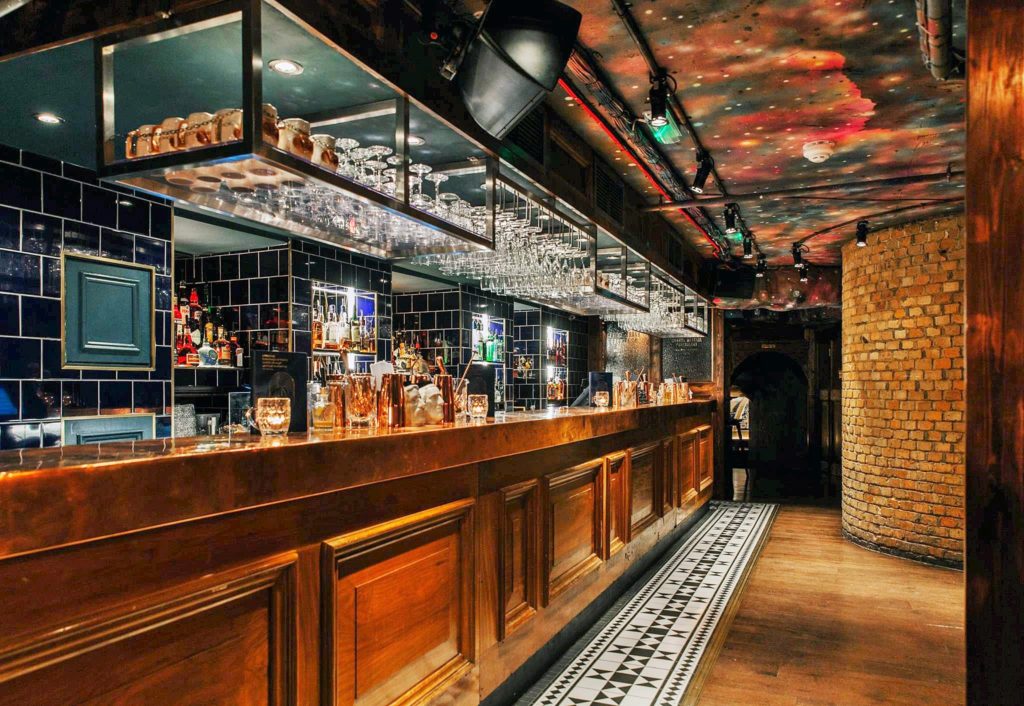 L'ambiente, che si compone di tre spazi distinti, è stato progettato come il quartier generale di una misteriosa società segreta vittoriana o di una loggia massonica, basandosi sulla leggenda di Covent Garden, la storia di un gangster dell'età vittoriana fuggito mentre veniva trasportato all'Old Bailey, il Tribunale Penale di Londra, e scomparso nei tunnel sotterranei di Covent Garden senza mai più essere ritrovato.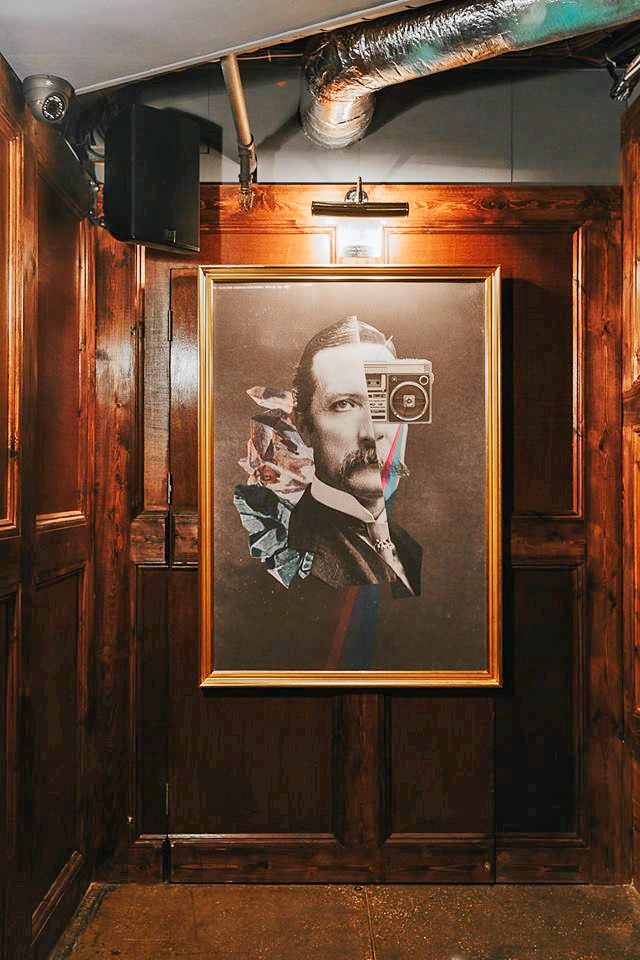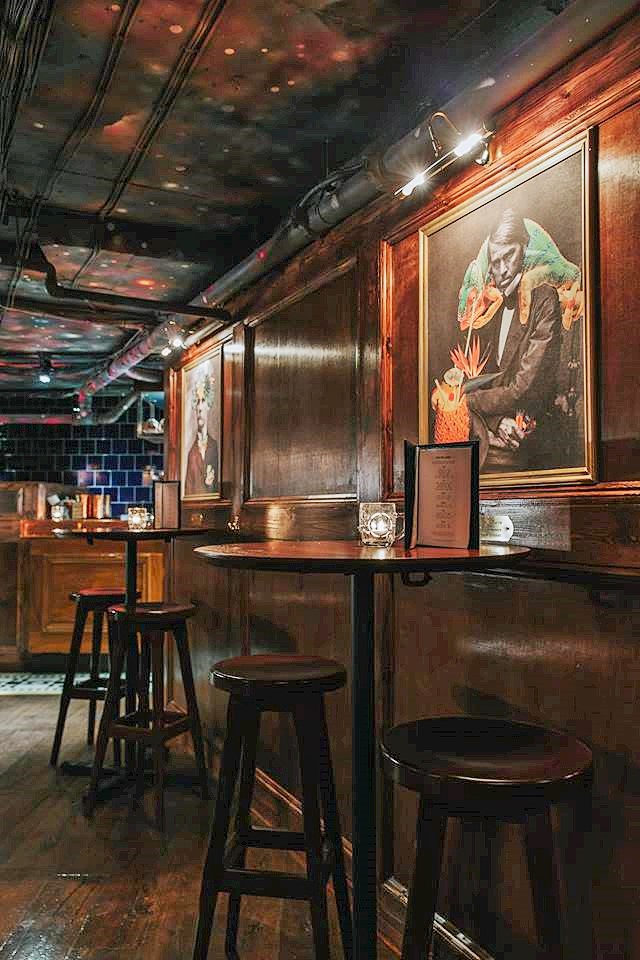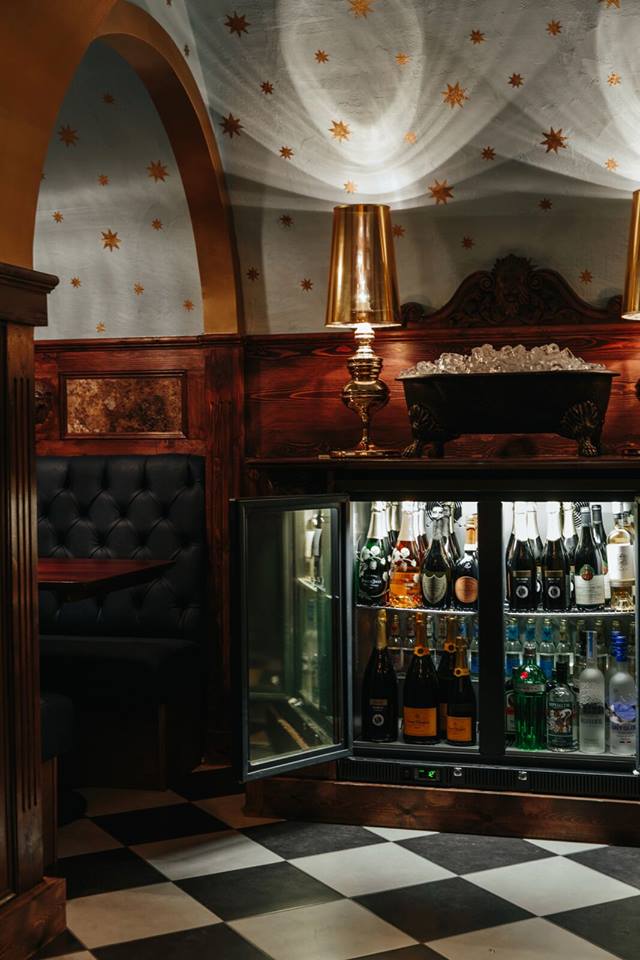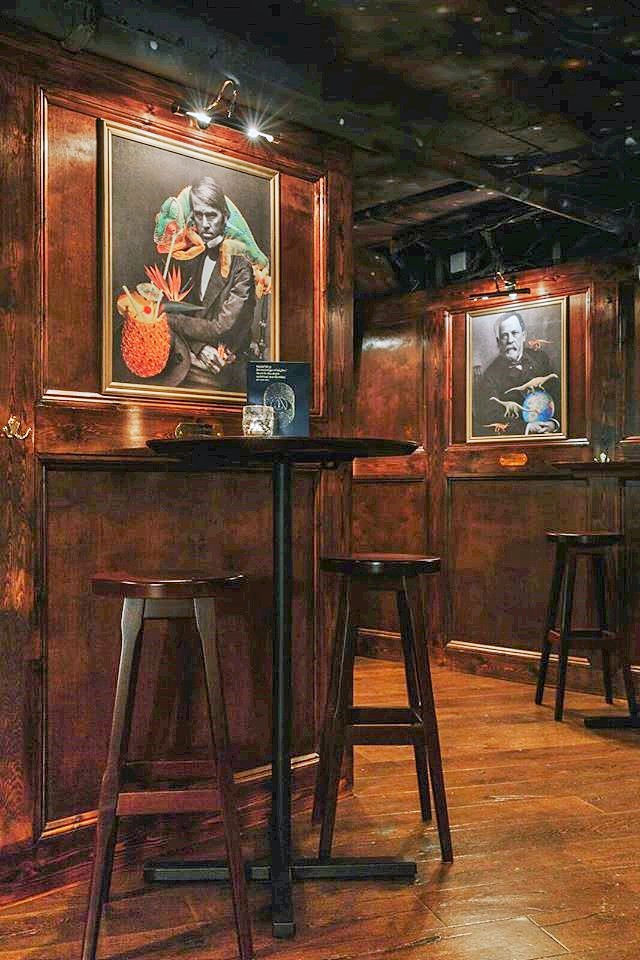 Attraversando la porta segreta che si trova nella sala bar si accede al primo spazio riservato, ovvero Grand Hall, che ospita quattro ambienti più piccoli, arredati con divani dal carattere intimo, segreto o semplicemente romantico; le volte riproducono un cielo stellato, i pilastri in legno sono finemente scolpiti, la boiserie elegantissima.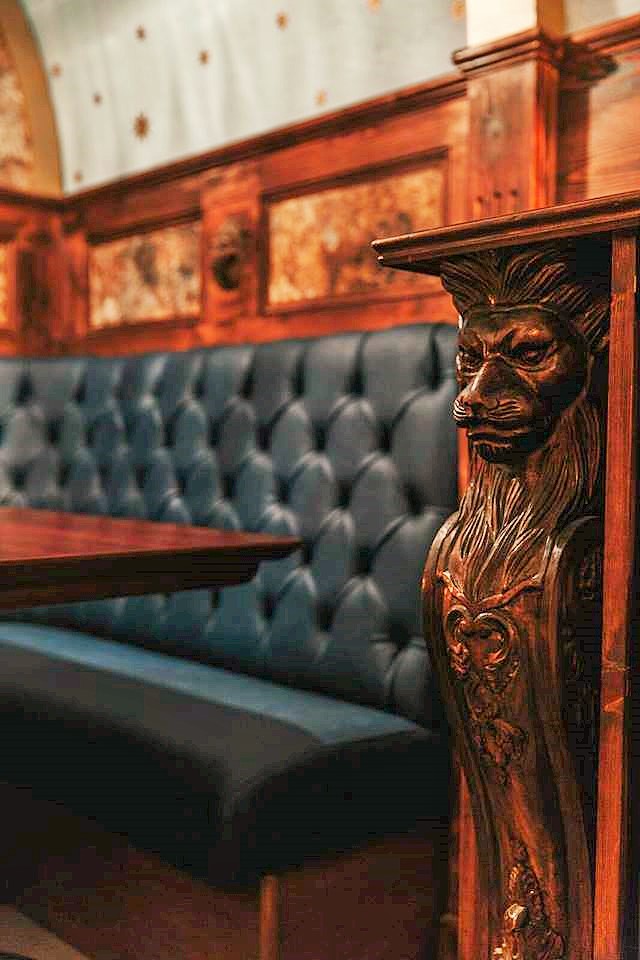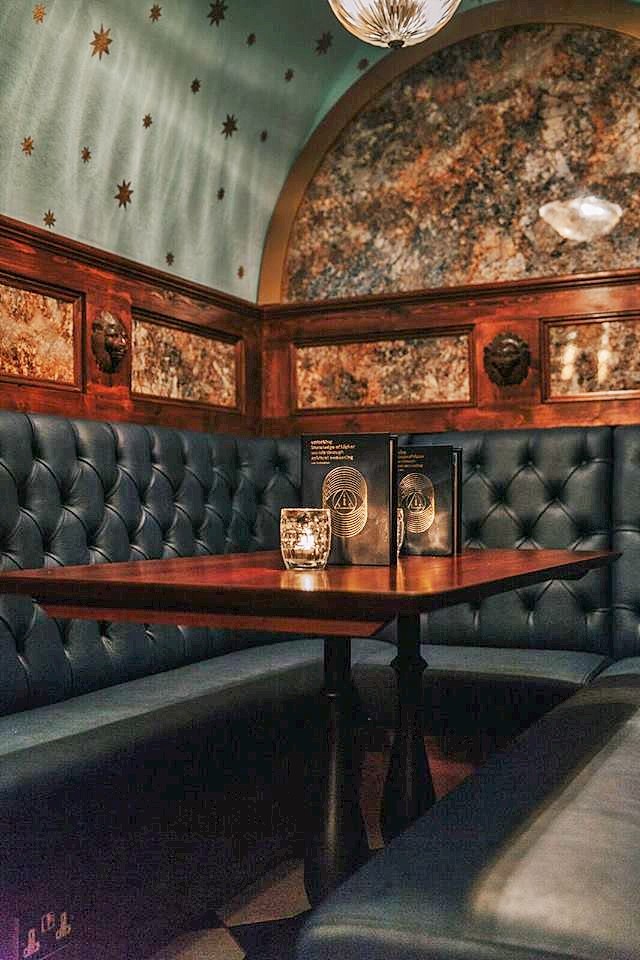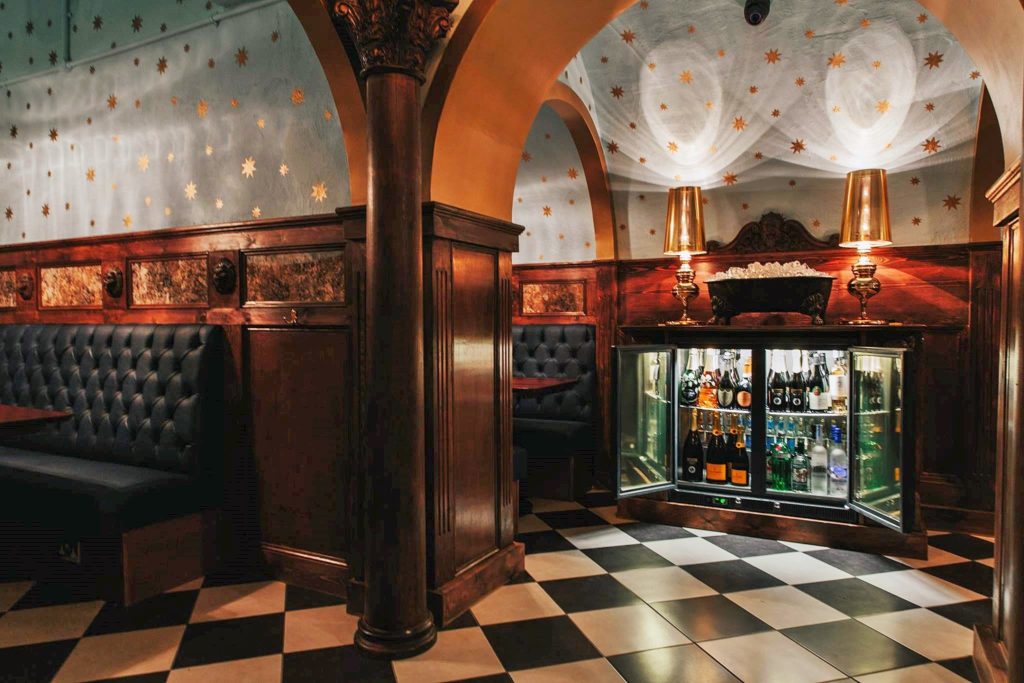 Sul lato opposto della struttura, scendendo di qualche gradino, si accede al secondo spazio riservato, ovvero The Vault, un caveau sotterraneo VIP con bellissimi divani blu reale e il soffitto color oro.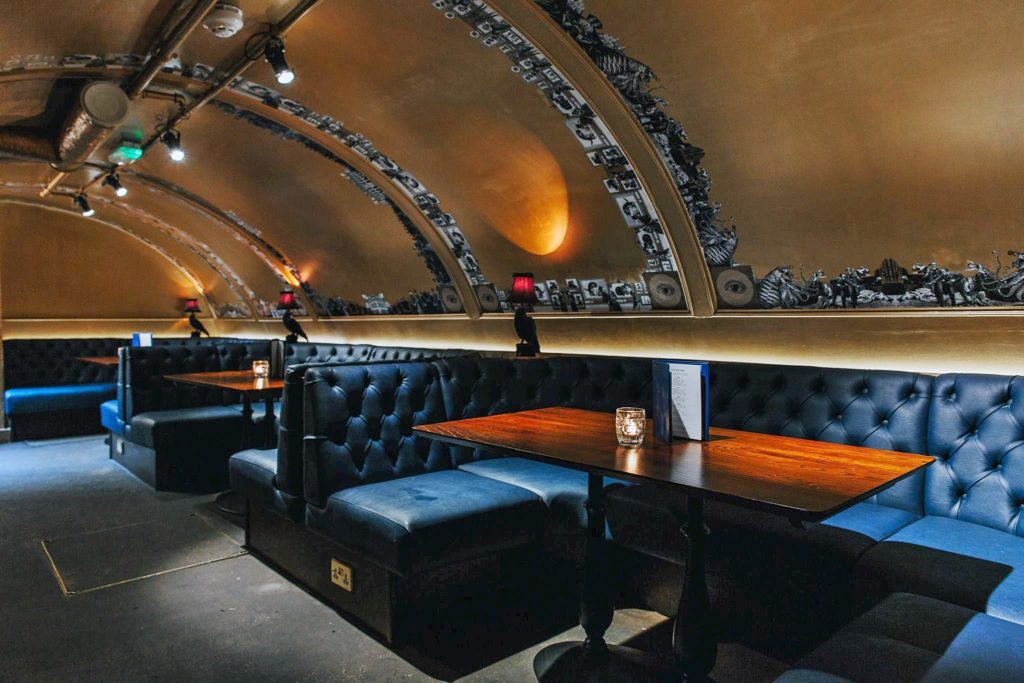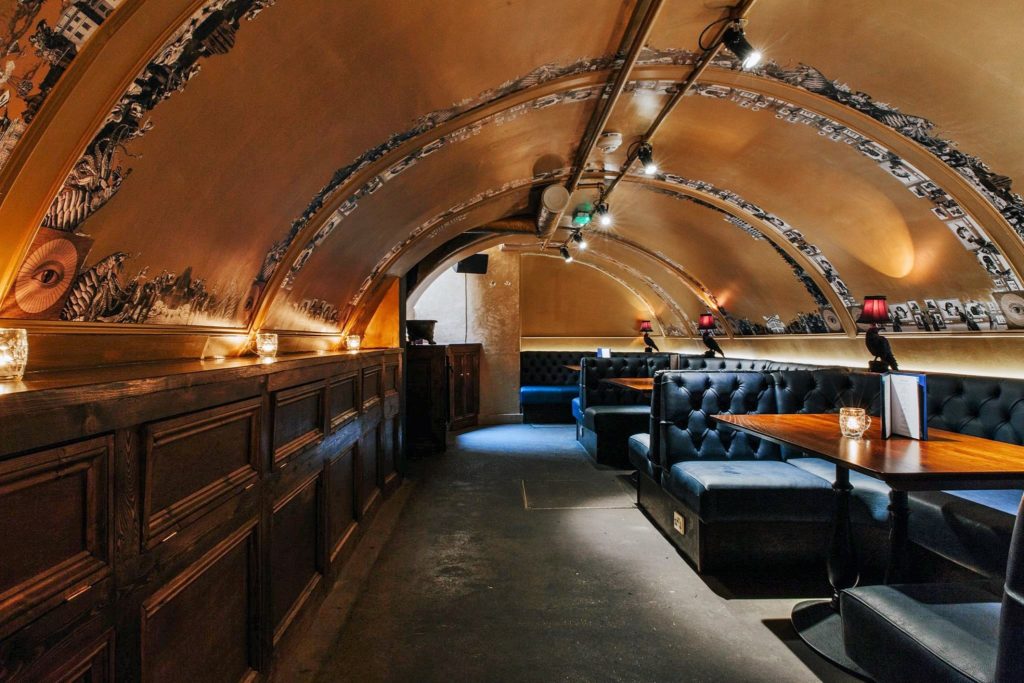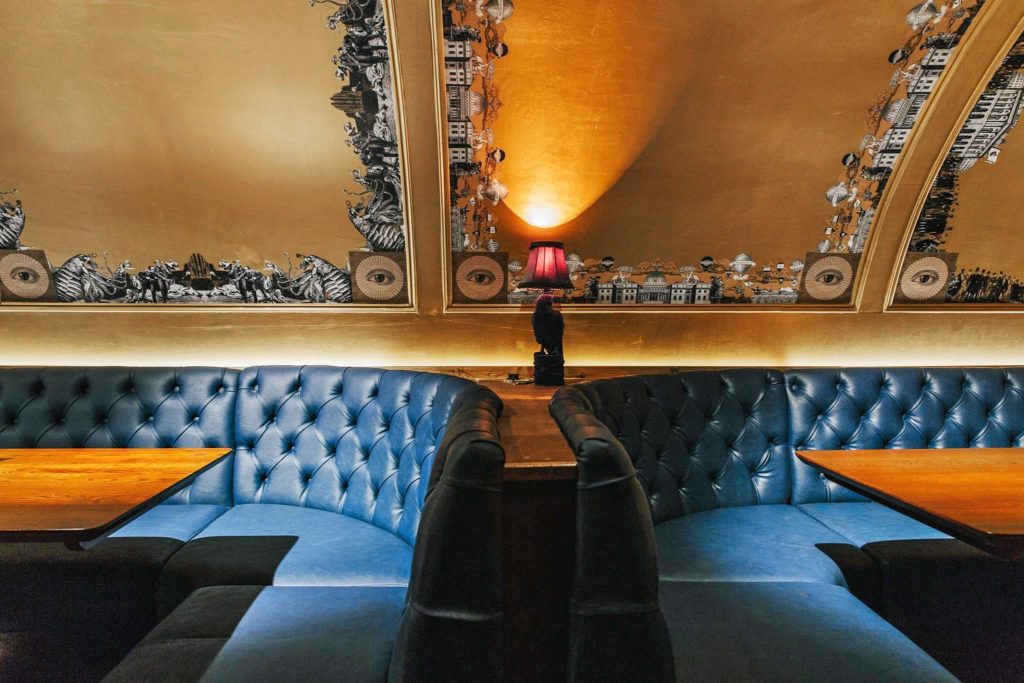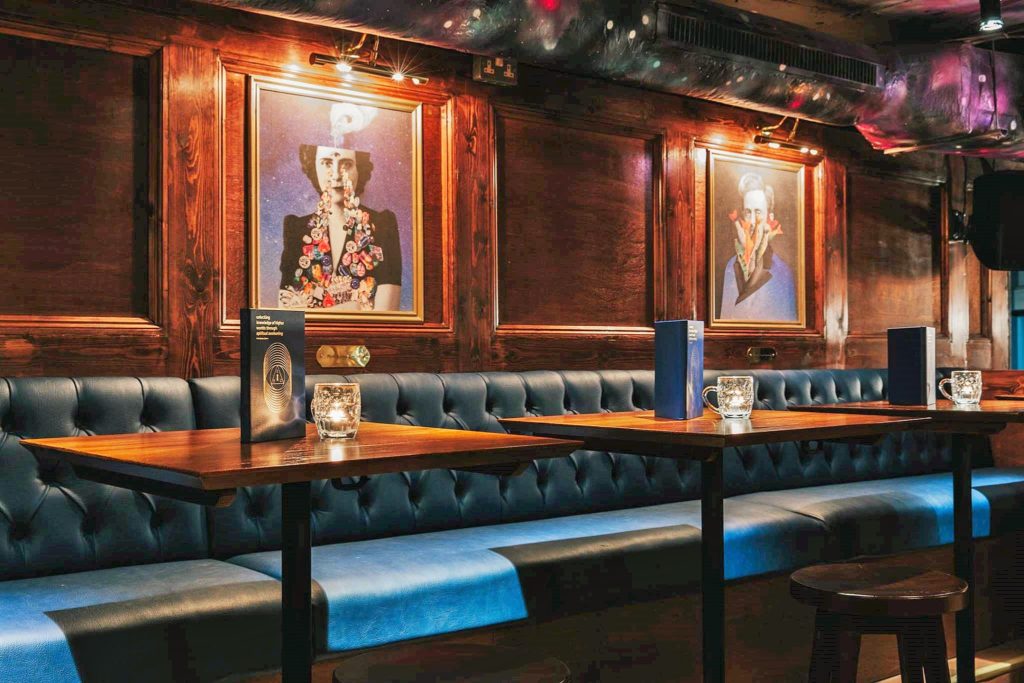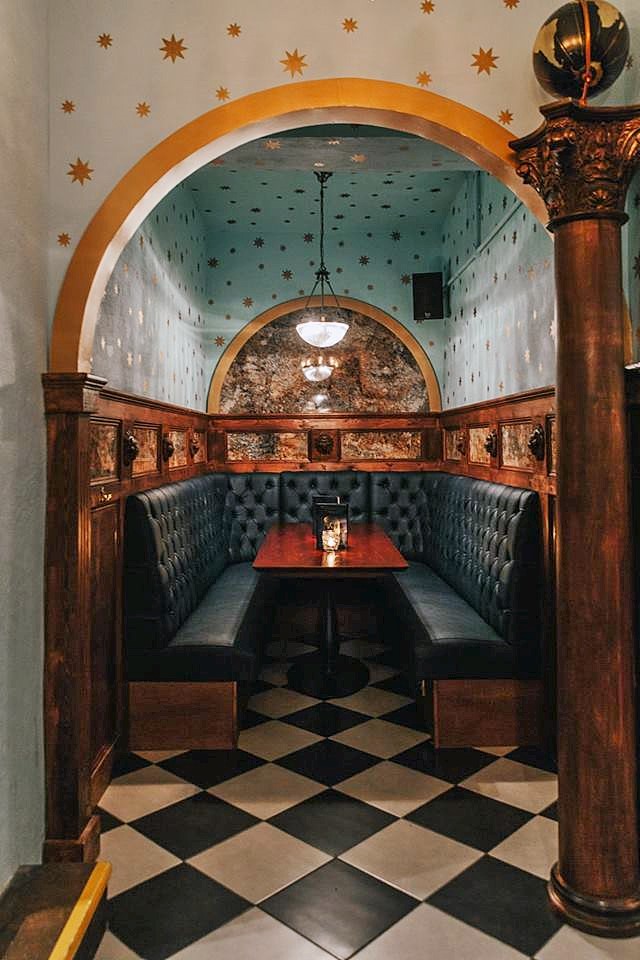 Uno spazio dall'arredo unico e bizzarro, come i quadri realizzati ad hoc, studiato per trasportare gli ospiti nella Londra vittoriana del 1899 e fuggire, almeno per breve tempo, dalla vita reale: intento perfettamente riuscito.
Credit pics @ The Escapologist
The Escapologist
35 Earlham St, London WC2H 9LD, Regno Unito
Telefono: +44 20 7240 5142