Una vita sana è una vita felice. Si sta sempre più diffondendo una cultura healthy food al centro della quale regnano juice e centrifughe. "Juice is the new black" mi verrebbe da dire e il mercato è in continua crescita. Il succo appena spremuto da frutta e verdura fresca è diventato un'occasione grab and go per consumare uno spuntino o anche un pasto per alcuni e comunque è un ottimo modo per disintossicarsi.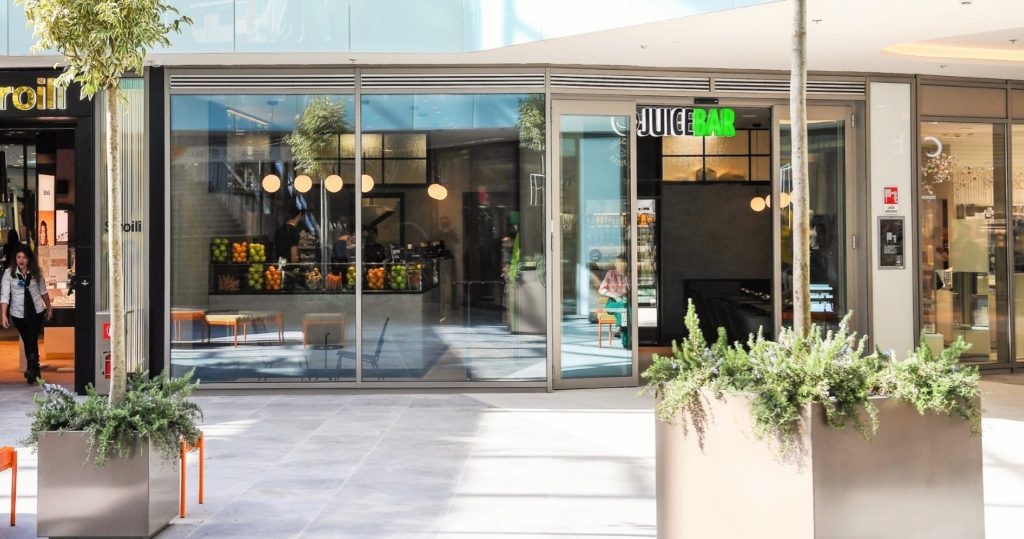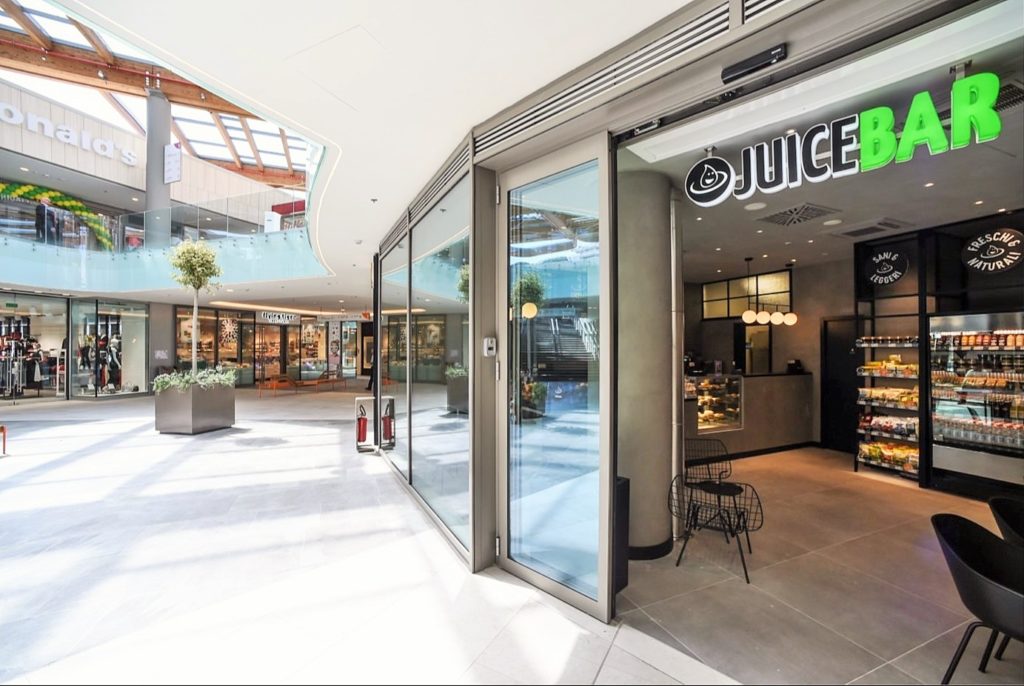 Juicebar, marchio acquisito nel 2015 in licenza da Chef Express, società del Gruppo Cremonini, e quindi rilevato in modo definitivo, diventando uno dei marchi di proprietà del Gruppo, è un healthy bar che nasce dall'idea di fondere i concetti di gusto, benessere e genuinità con un' ispirazione metropolitana e cosmopolita. Con una modalità di servizio anche vocata al «take away» e al consumo veloce, grazie alla presenza dei frigo vendo Grab & Go, Juicebar ha portato il «mangiar sano» all'interno di un'accezione di gusto e praticità che asseconda le esigenze della vita moderna e le necessità specifiche dei contesti di viaggio.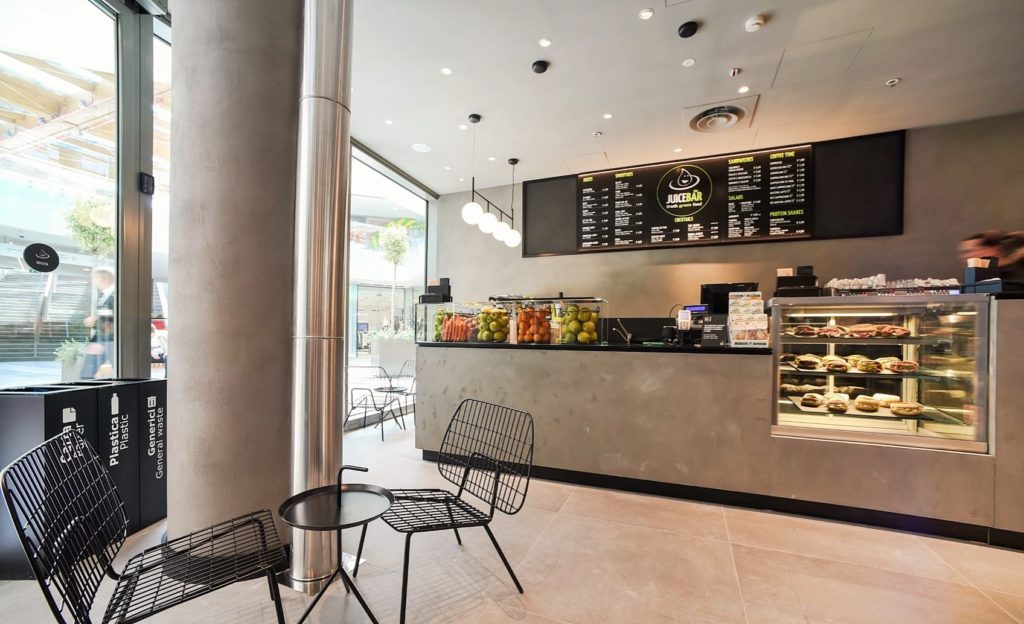 Grazie ad un'offerta healthy ampia e trasversale, sia nell'assortimento che nella rotazione secondo la stagionalità, Juice Bar ha fatto della «freschezza on the go» il proprio principale punto di forza. Questo senza trascurare il piacere della caffetteria italiana rivisitata in chiave internazionale e arricchita secondo le ultime tendenze (matcha, green tea, semi di chia, etc).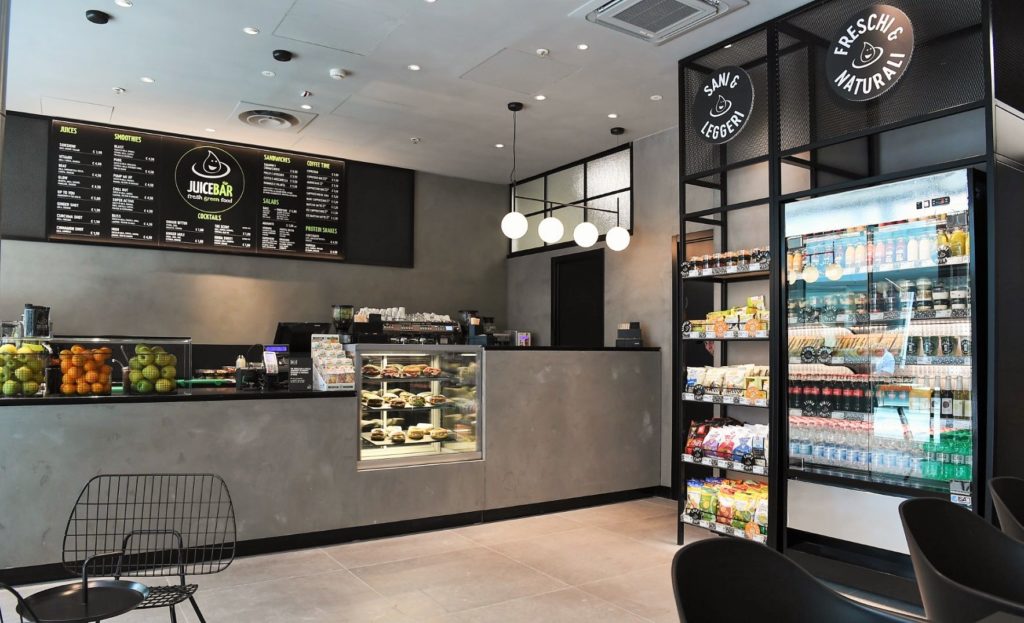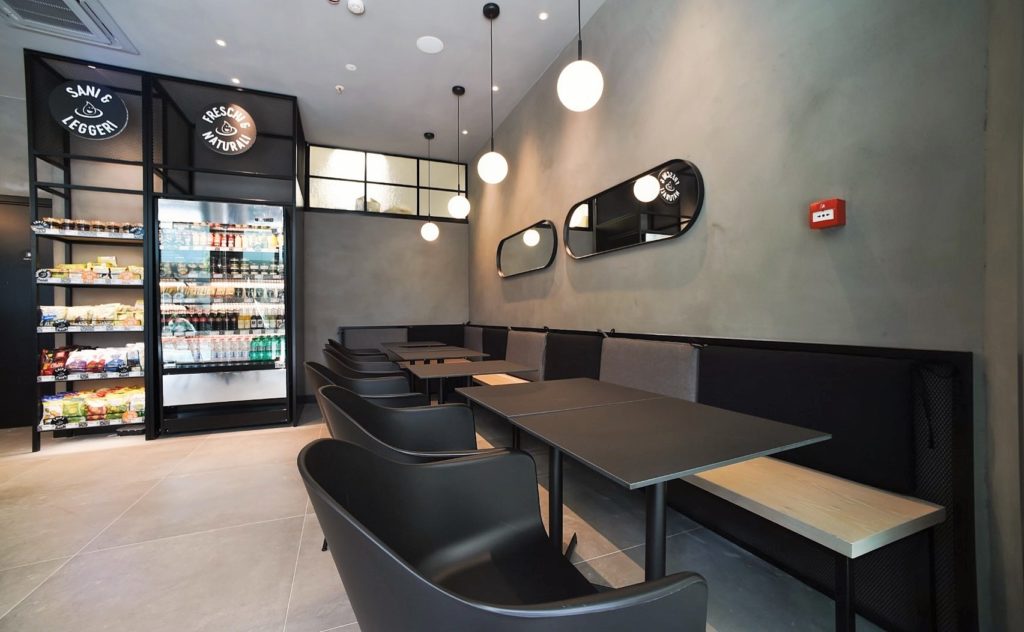 Inoltre, il menù offerto in ogni punto vendita Juice Bar è disegnato presso la Chef Academy di Castelvetro di Modena ad hoc per ogni location. La Chef Accademy è un laboratorio marketing e gastronomico, dove vengono sperimentati e testati i format aziendali in collaborazione con primari centri di ricerca esterni, e la collaborazione di chef di fama internazionale. Un format quindi dove naturale, fresco e biologico sono i protagonisti principali durante tutto l'arco della giornata: l'offerta standard prevede infatti healthy and veggie food, supersalad, superjuice, spremute e centrifughe, frullati e smoothies, macedonie, yogurt, bagel, toast, tramezzoni, torte, bakery e caffetteria.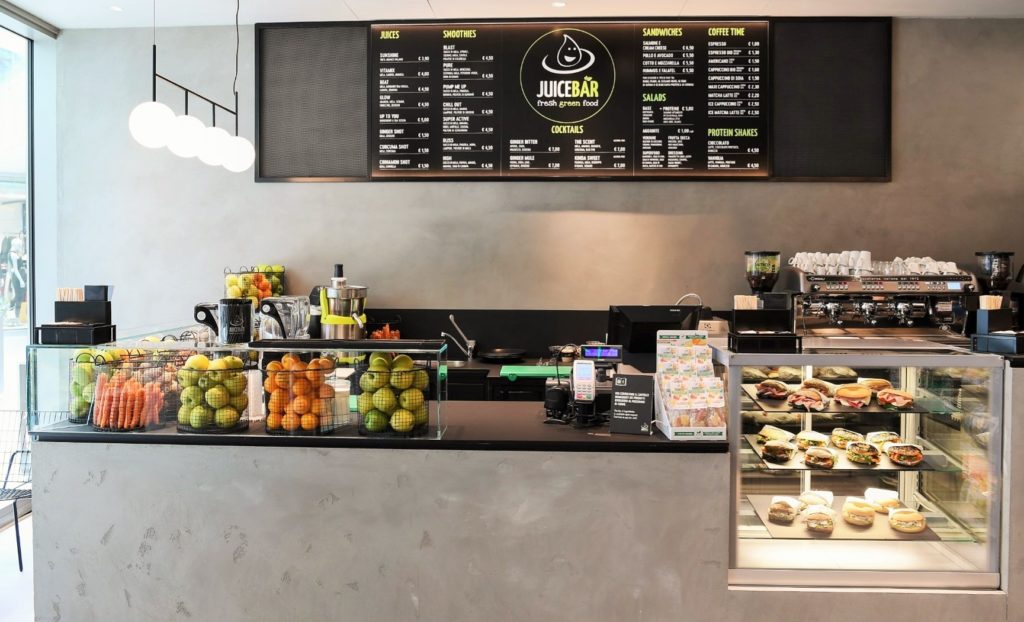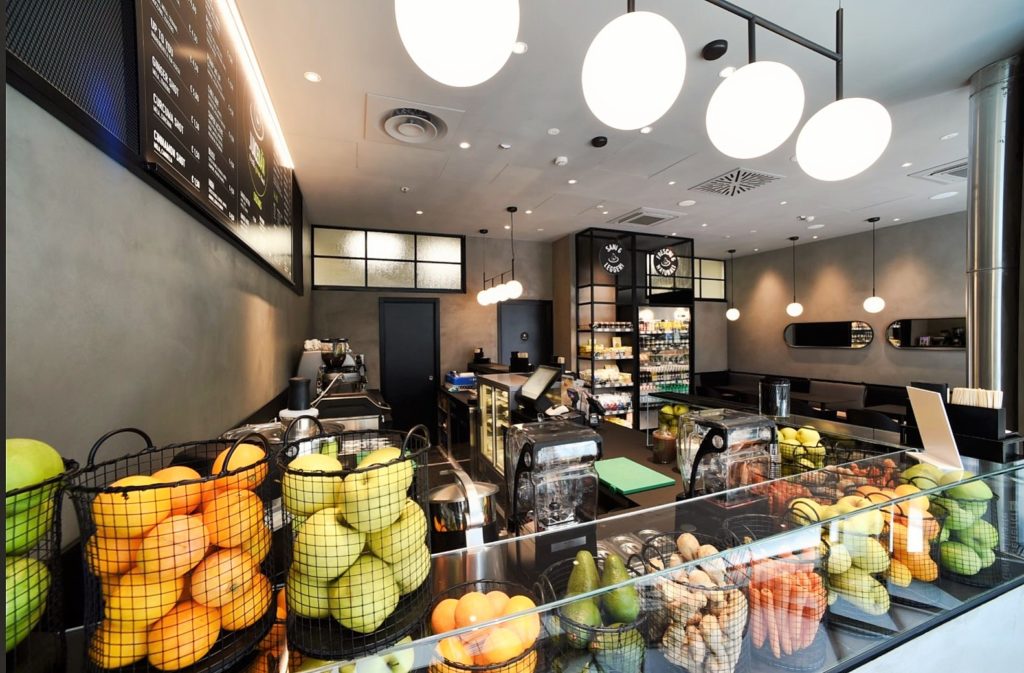 Lavazza ha selezionato per Juicebar, oltre alla miscela tradizionale Granespresso, la Miscela Biologica Alteco Organic Premium Blend: la migliore arabica di montagna del Centro America miscelata con robusta da aree incontaminate.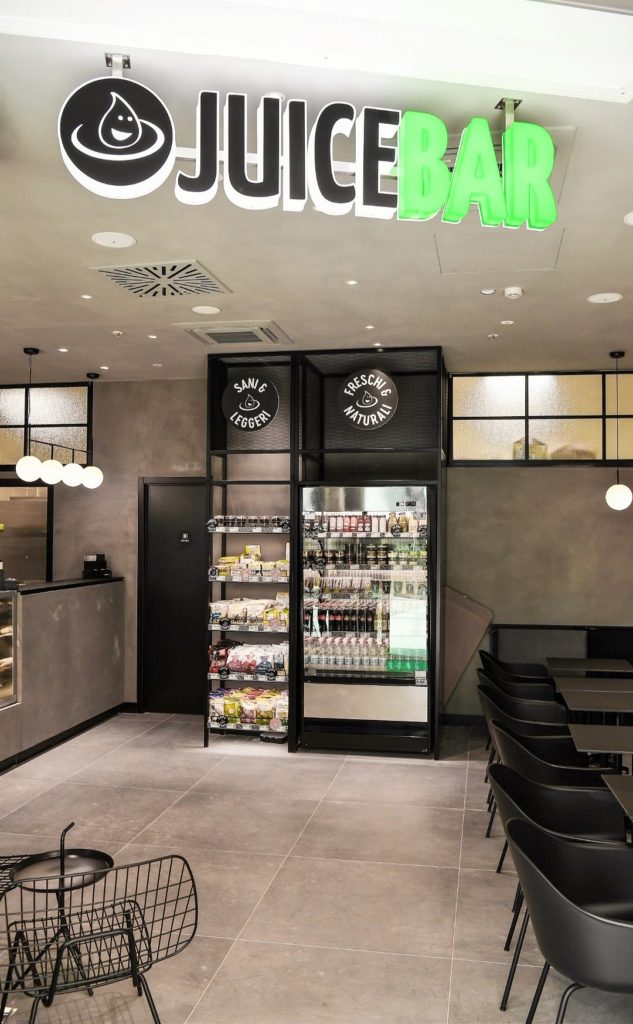 Juicebar, già presente in centri storici, stazioni, aree di servizio autostradali, aeroporti e centri commerciali, ha inaugurato da pochi giorni nel Centro Commerciale AURA – Valle Aurelia, al piano secondo, sotto alla food court. Un ambiente piccolo urban-chic con un'atmosfera pulita e accogliente, dai toni neutri in cui risaltano i colori della frutta e verdura fresca esposta sul banco: come sentirsi a casa lontano da casa.
Juice Bar cc Aura
Viale di Valle Aurelia, 30, 00167 Roma RM
Telefono: 06 3975 1750
You may be also interested in: