108 (numero civico dell'edificio che ospita il locale in Strandgade) è il ristorante di Copenaghen dello chef René Redzepi, spin-off del Noma, che si trova accanto al ponte ciclabile che collega il centro città e Nyhavn a Holme; può ospitare circa 80 persone e oltre al ristorante propone un piccolo bar: The Corner.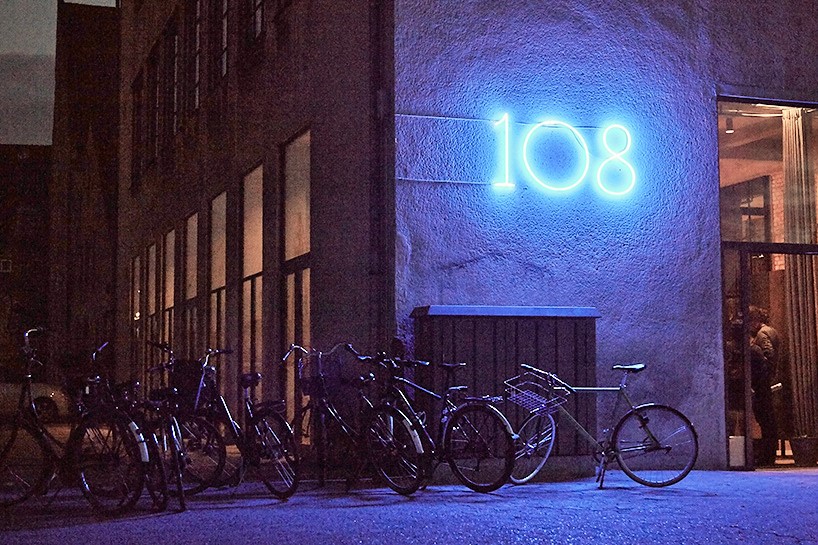 Lo studio di design Space ha progettato gli interni di quello che prima era un capannone industriale: il design ha mantenuto viva la memoria del passato combinando elementi strutturali pre esistenti dell'edificio, uno spazio alto e luminoso,fatto di cemento,mattoni e metalli scuri, ad un arredo progettato e realizzato su misura e che definisce uno stile scandinavo elegante.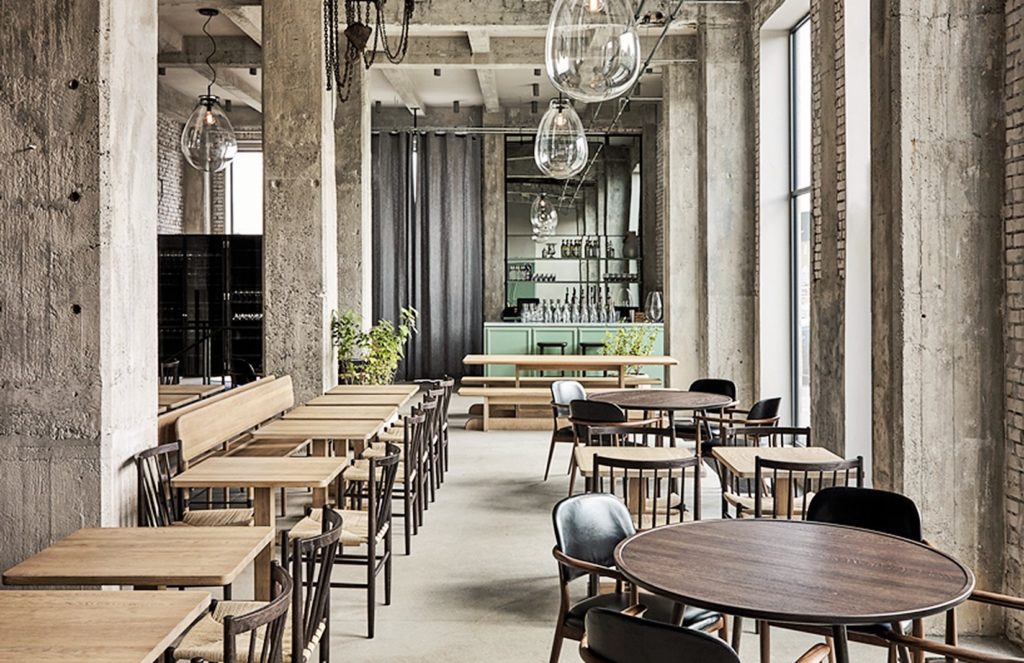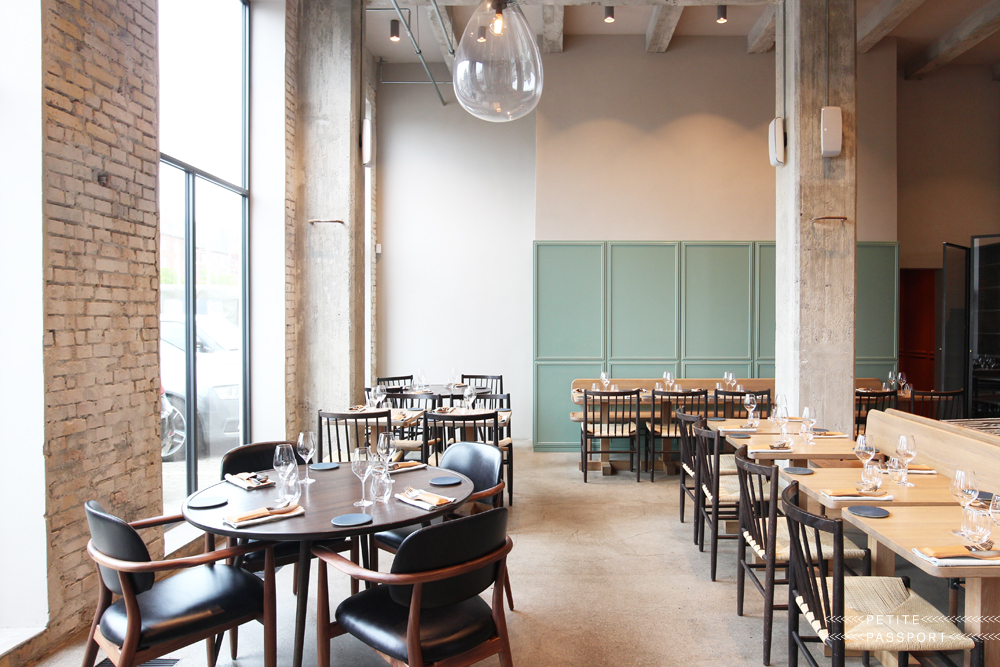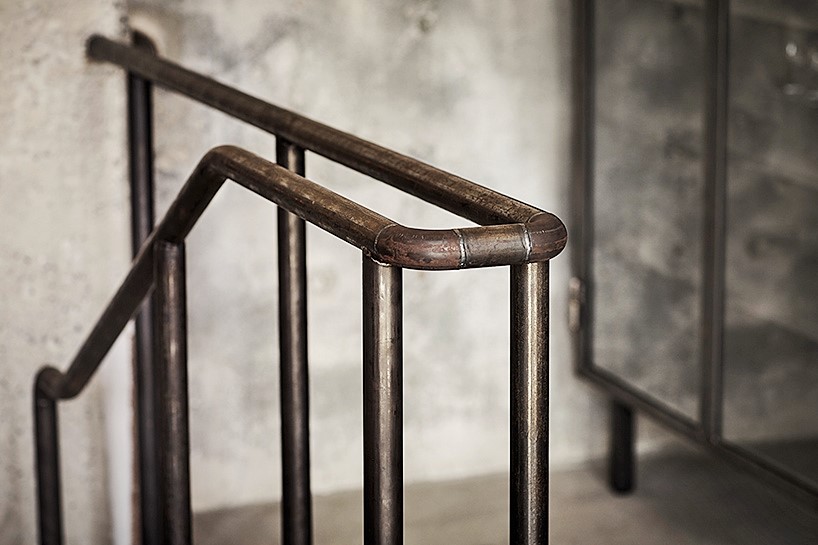 Alcune note di colore, verde marino, blu notte e rosso, danno vita all'ambiente minimalista nelle neutralità dei toni e uniscono tra loro aree fatte di spazio nudo in cui il colore è l'unico vestito.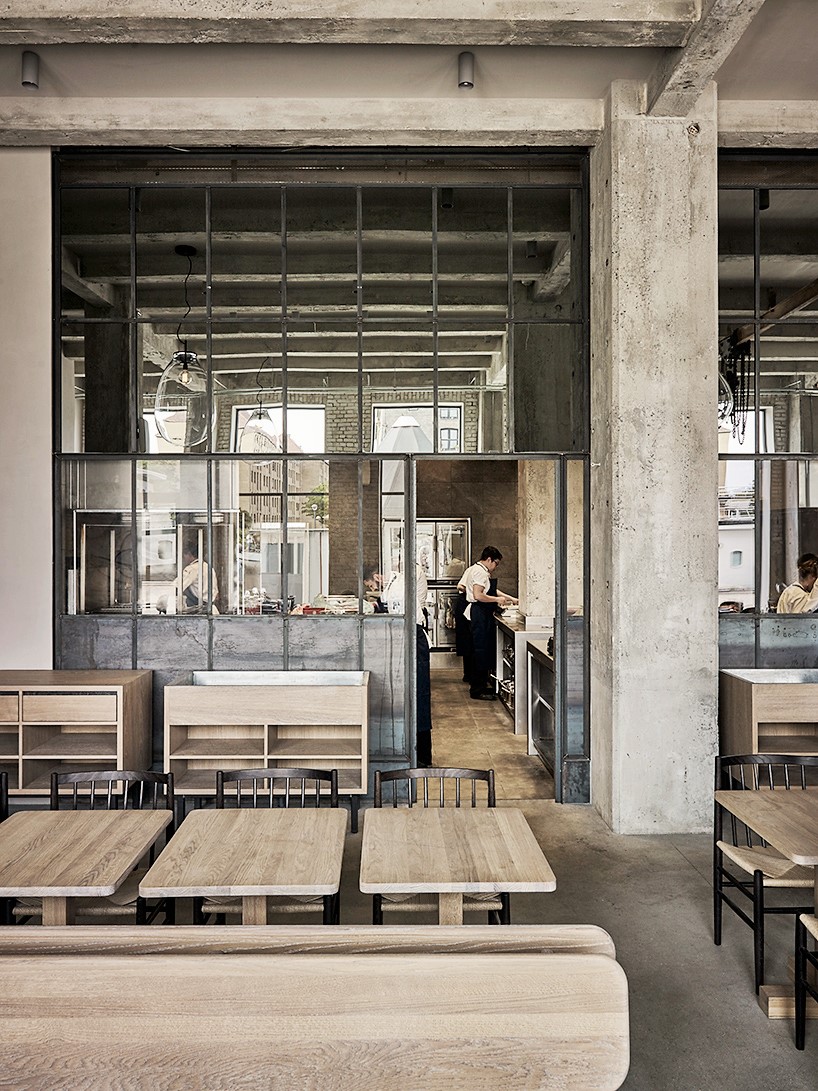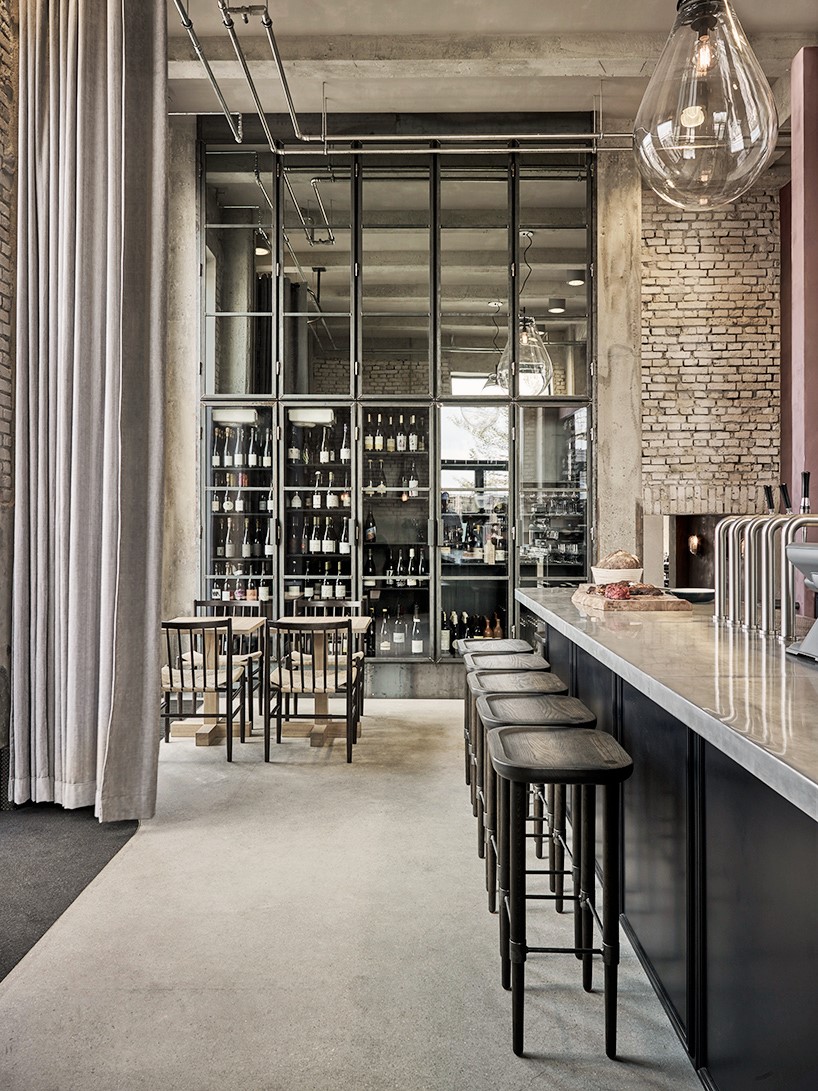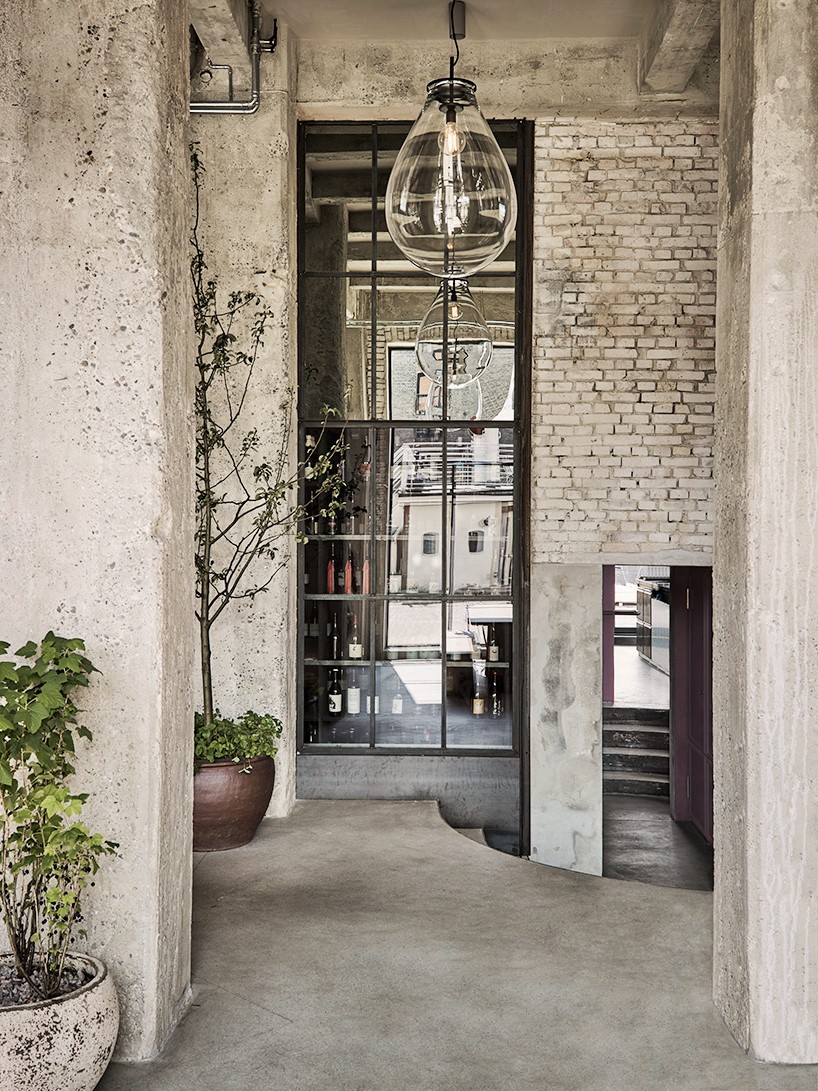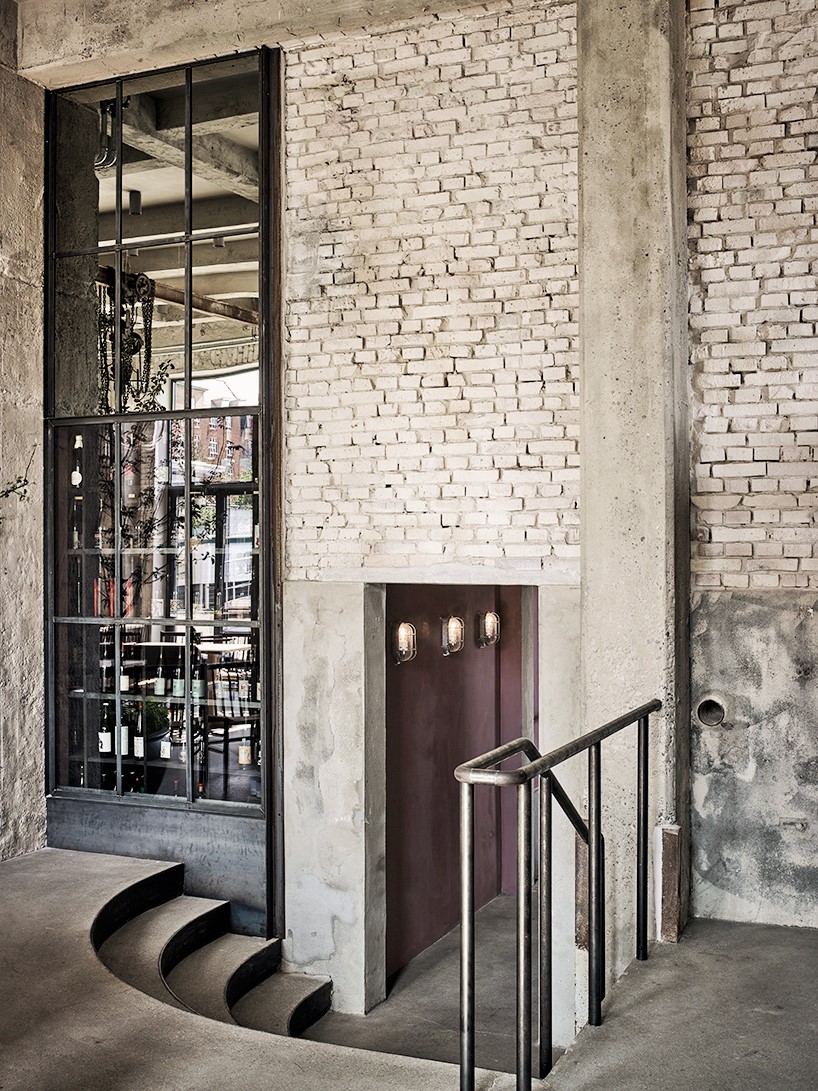 Tavolini rotondi sono disseminati come piccole isole in questo ampio volume; lunghe panche di quercia massiccia chiara contornano il tavolo sociale, anch'esso di quercia, e sgabelli in quercia scura e acciaio annerito corredano la zona bar. Gli armadi in acciaio annerito e le belle credenze in legno, le sedie intrecciate del ristorante sono valorizzati dalla luce che scende morbida dalle lampade a sospensione soffiate a bocca artigianalmente, che pendono dagli alti soffitti.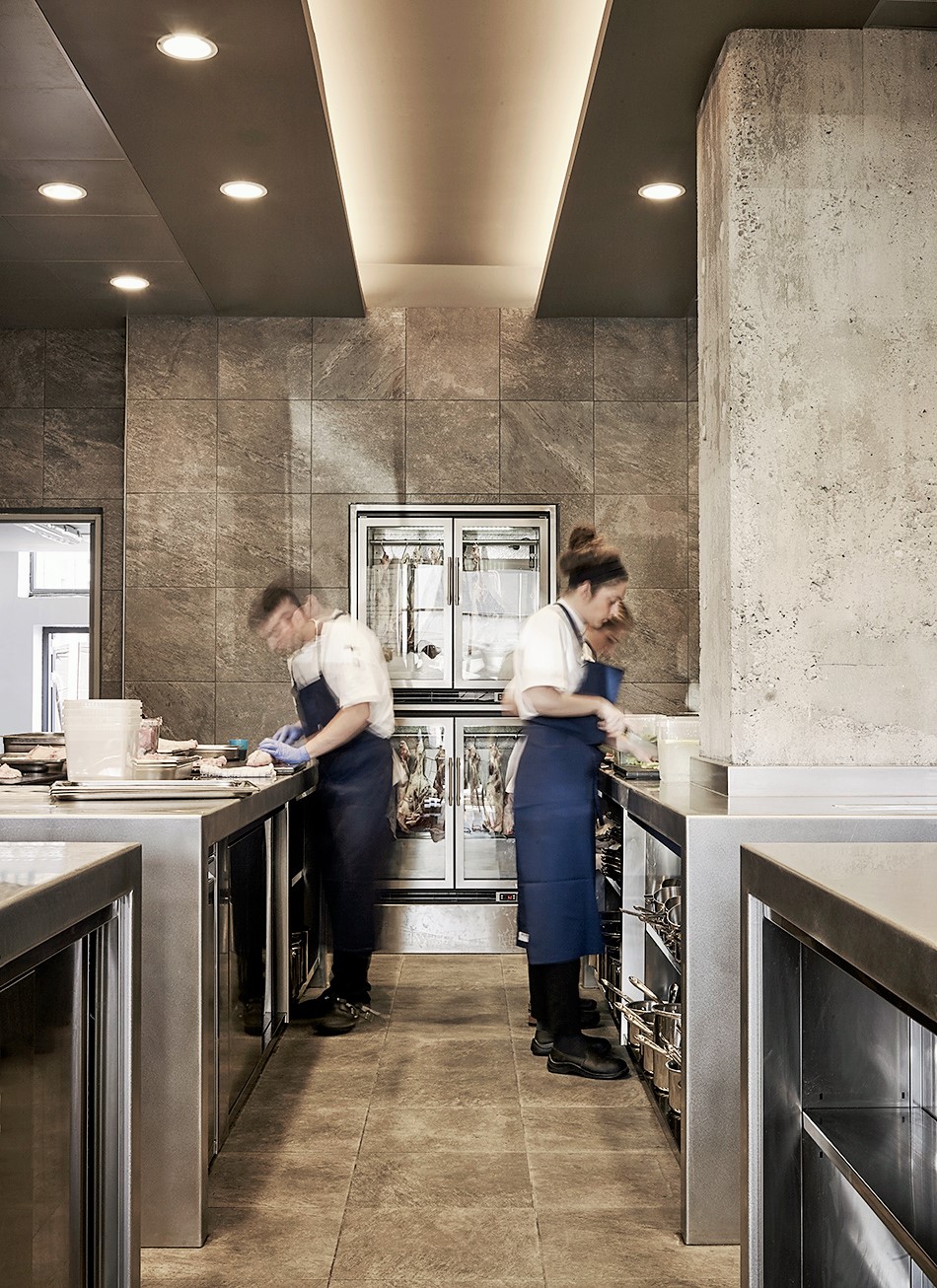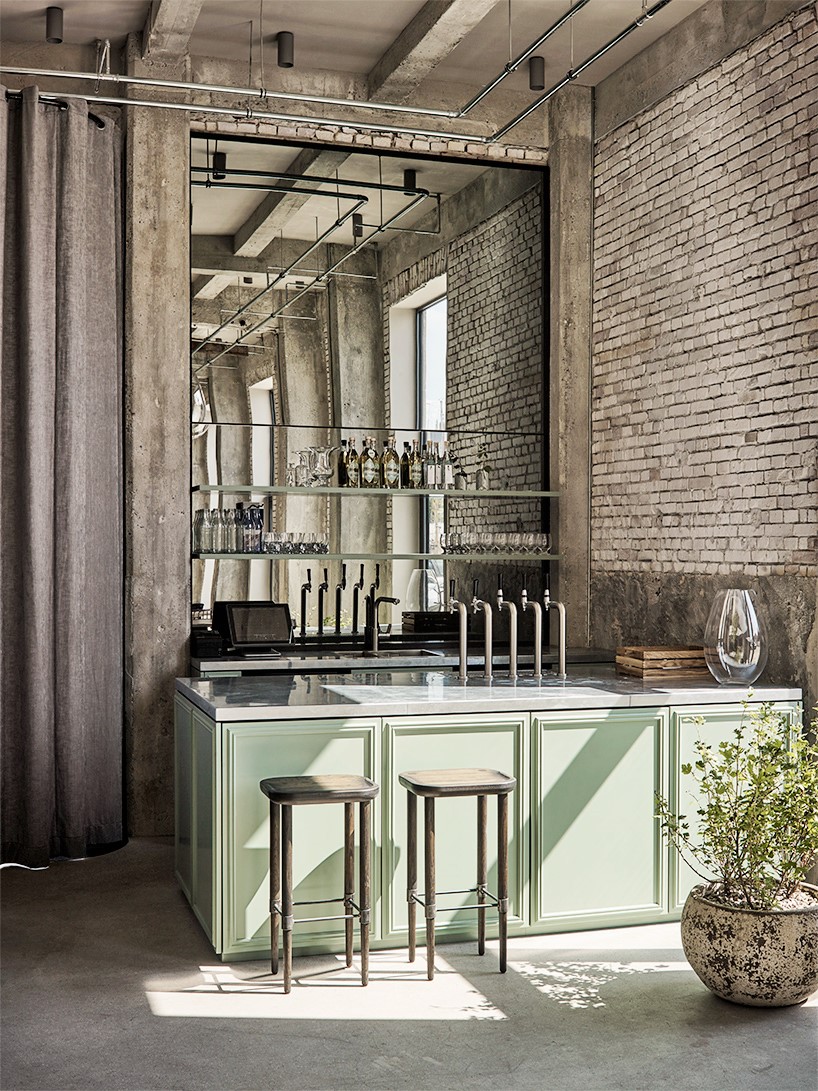 Menu alla carta, ma anche portate da condividere con gli altri commensali grazie alla formula del "livretter", lista vini essenziale con molte etichette francesi, servizio informale e attento; The Corner è dedicato invece alla caffetteria e wine bar e rimane aperto tutta la giornata.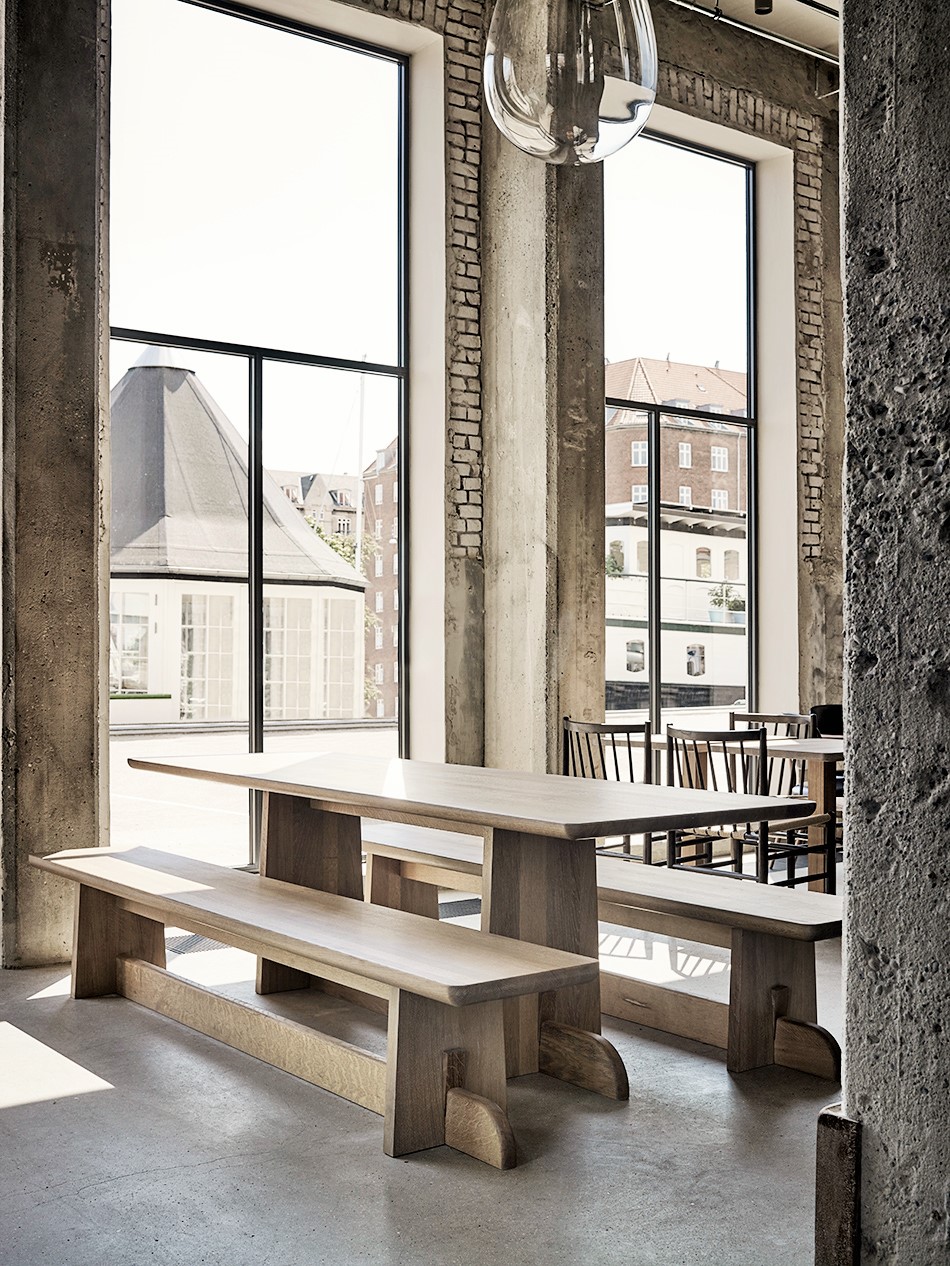 Un concetto di ristorazione estremamente territoriale ed essenziale; un' idea gastronomica che privilegia il rapporto con la natura e con i produttori locali, la ricerca sul territorio degli ingredienti e un bagaglio di competenze tecniche non comune per valorizzare anche quelli più insoliti, con una cura maniacale per il dettaglio.
Credit pics @ Joachim Wichmann
108
Strandgade 108, 1401 København, Danimarca
Telefono: +45 32 96 32 92
Prenota
You may be also interested in: