Maio Group, dopo le aperture di successo al settimo piano della Rinascente, con terrazza vista guglie del Duomo, e sul rooftop del grande magazzino di lusso Illum a Copenhagen, con i marchi Maio Restaurant, Be Steak e Moët & Chandon Champagne Bar, a dicembre 2017 ha inaugurato Maio Bar & Bistro.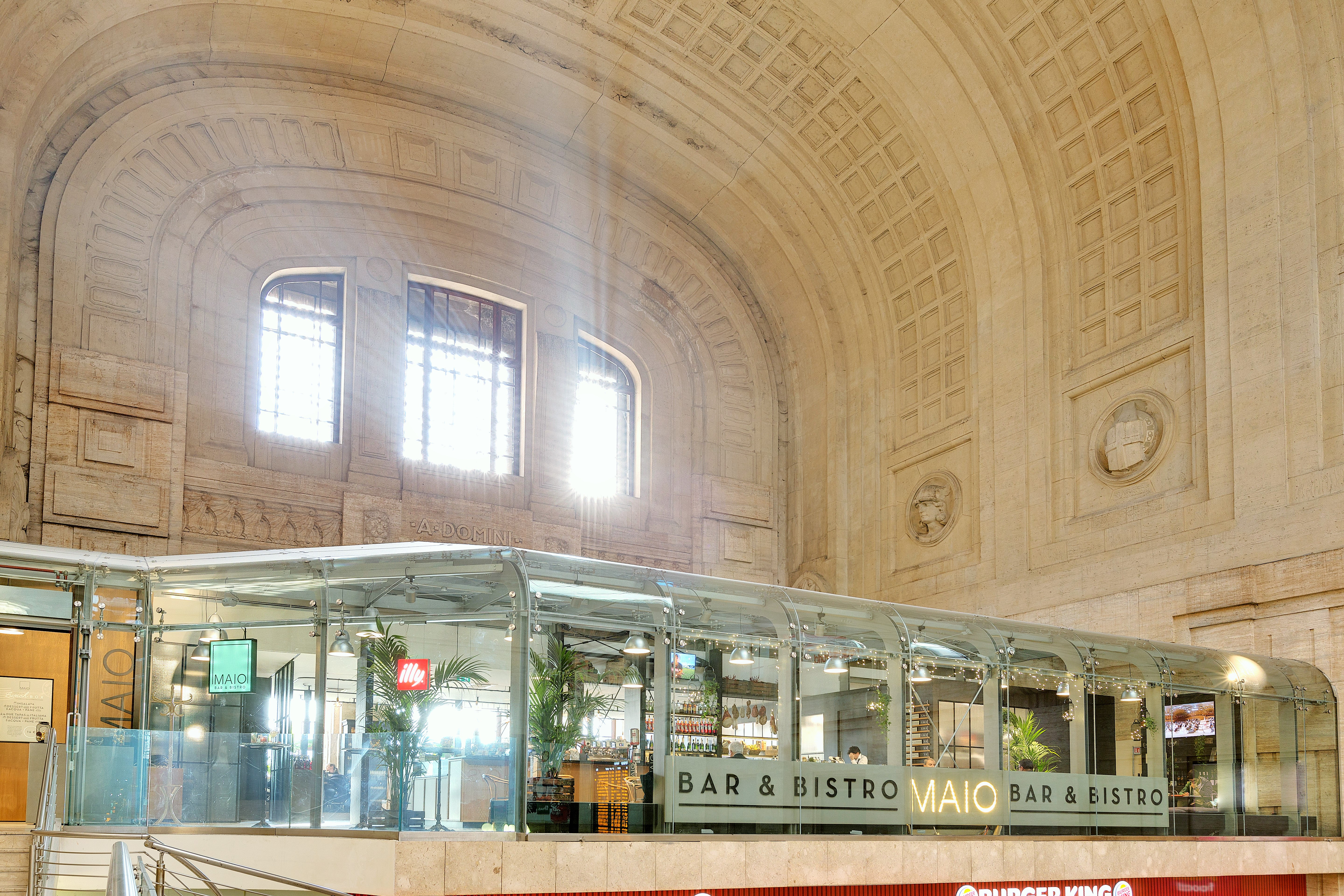 Il nuovo format si inserisce al piano binari della Stazione Centrale di Milano, monumento storico degli anni '30, location dal fascino senza tempo e crocevia nevralgico della città con un transito di circa 600 treni al giorno per circa 320.000 passeggeri quotidiani, 120 milioni annui.
Un'oasi di relax e gusto in una realtà di perenne movimento, un'occasione "to stay" in un contesto "on the move".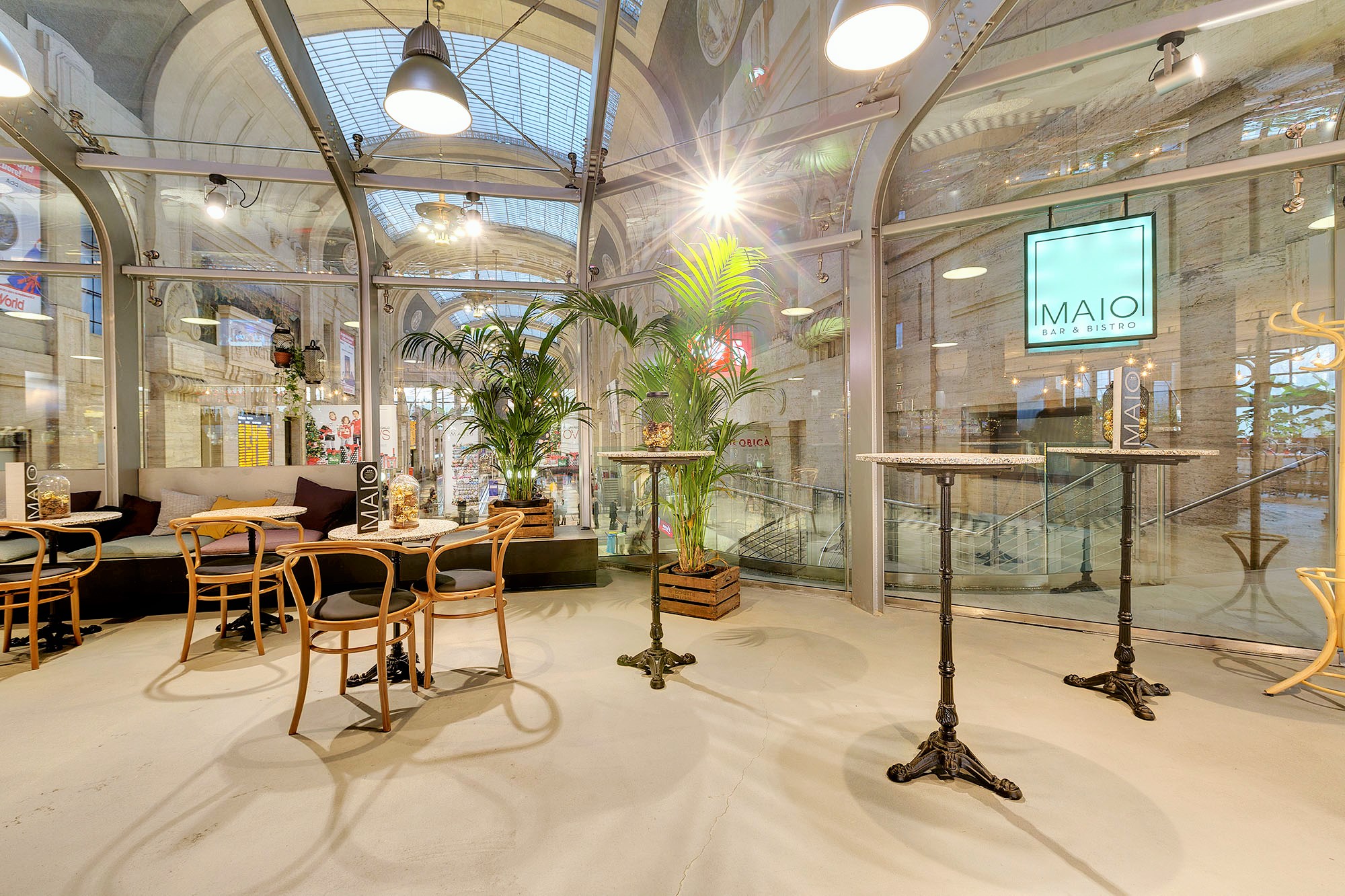 L'ambiente, che vuole comunicare un preciso lifestyle, è luminoso grazie all'ampia vetrata che si affaccia sulla Galleria dei Mosaici, il design comodo e raffinato evidenzia la cura dei dettagli; lo spazio è versatile e funzionale esattamente come l'arredo moderno. Alcune piante strategicamente collocate proiettano gli ospiti all'interno di una vera Oasi nel cuore di Milano.
Aperto dal lunedì alla domenica dalle 7 alle 22, dalla colazione al pranzo dall'aperitivo alla cena, la cucina elabora piatti italiani rivisitati in chiave moderna, con forti richiami ai sapori piemontesi, e curati nei minimi dettagli, con la massima attenzione nella cura degli ingredienti.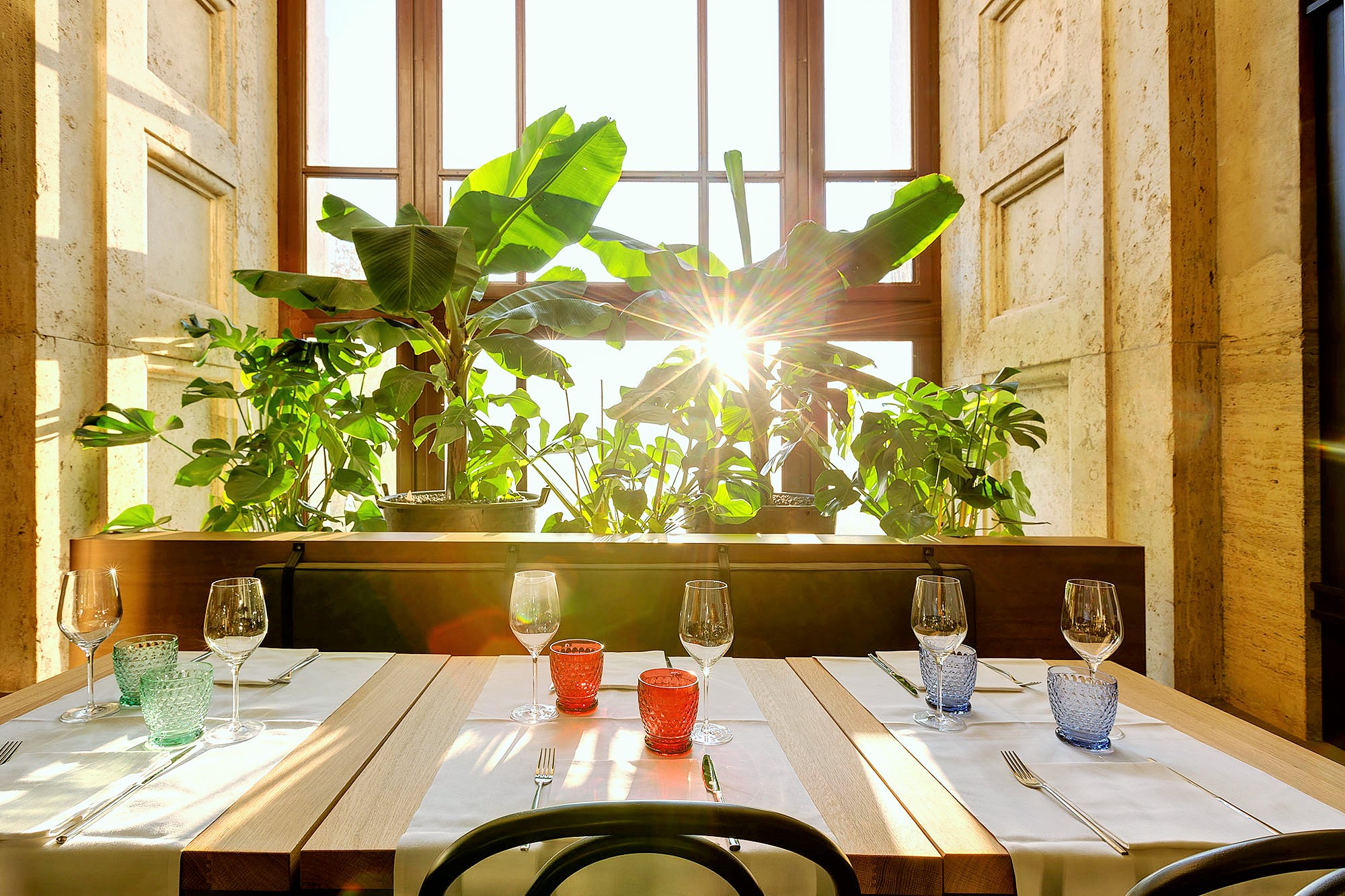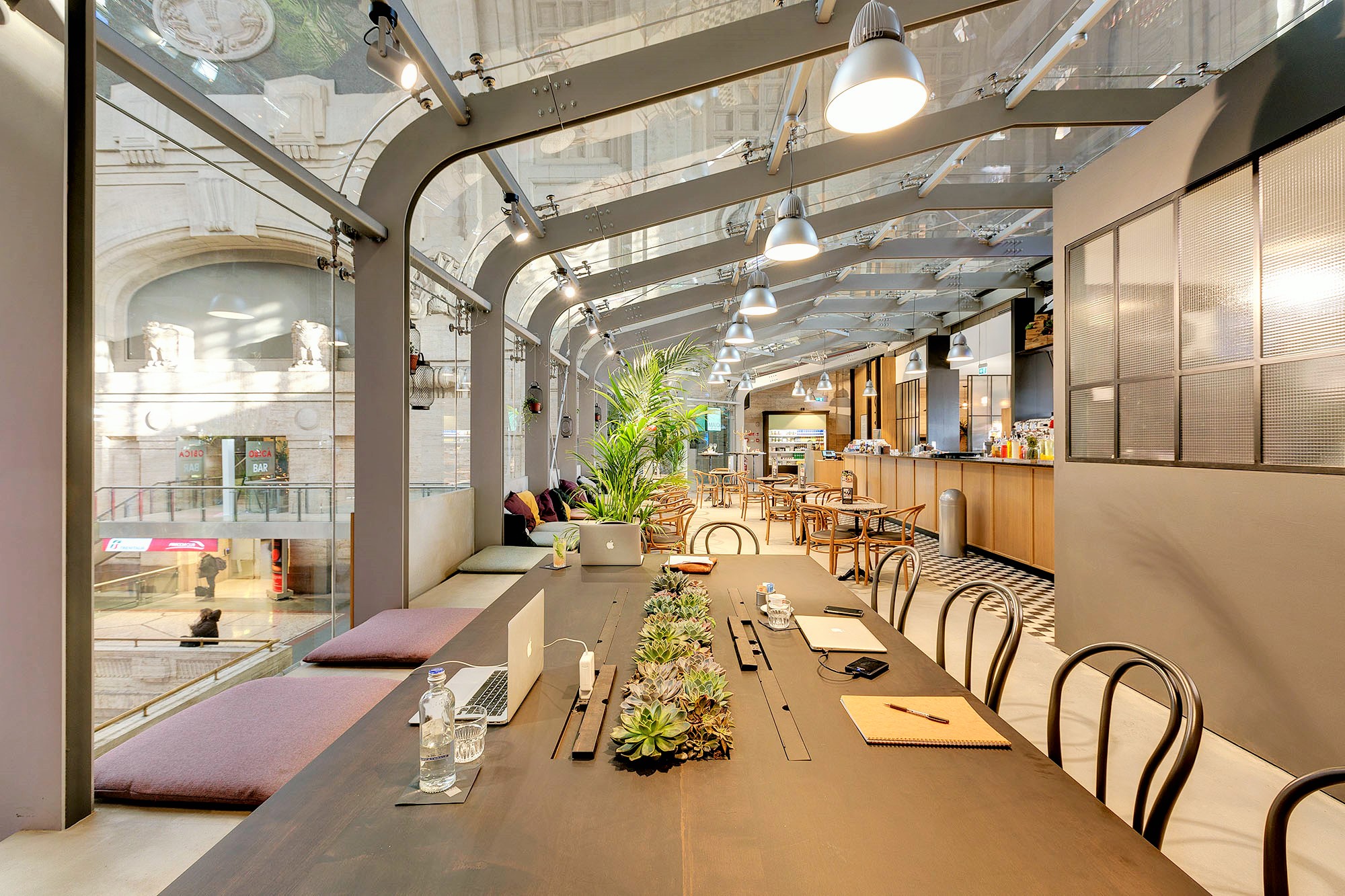 Grazie a un team qualificato di professionisti e alla rinomata vocazione agli eventi del gruppo Maio, maturata nella gestione di Maio Restaurant Rinascente e di HB Catering, Maio Bar & Bistro si presta ad ospitare e supportare le più svariate attività ed eventi.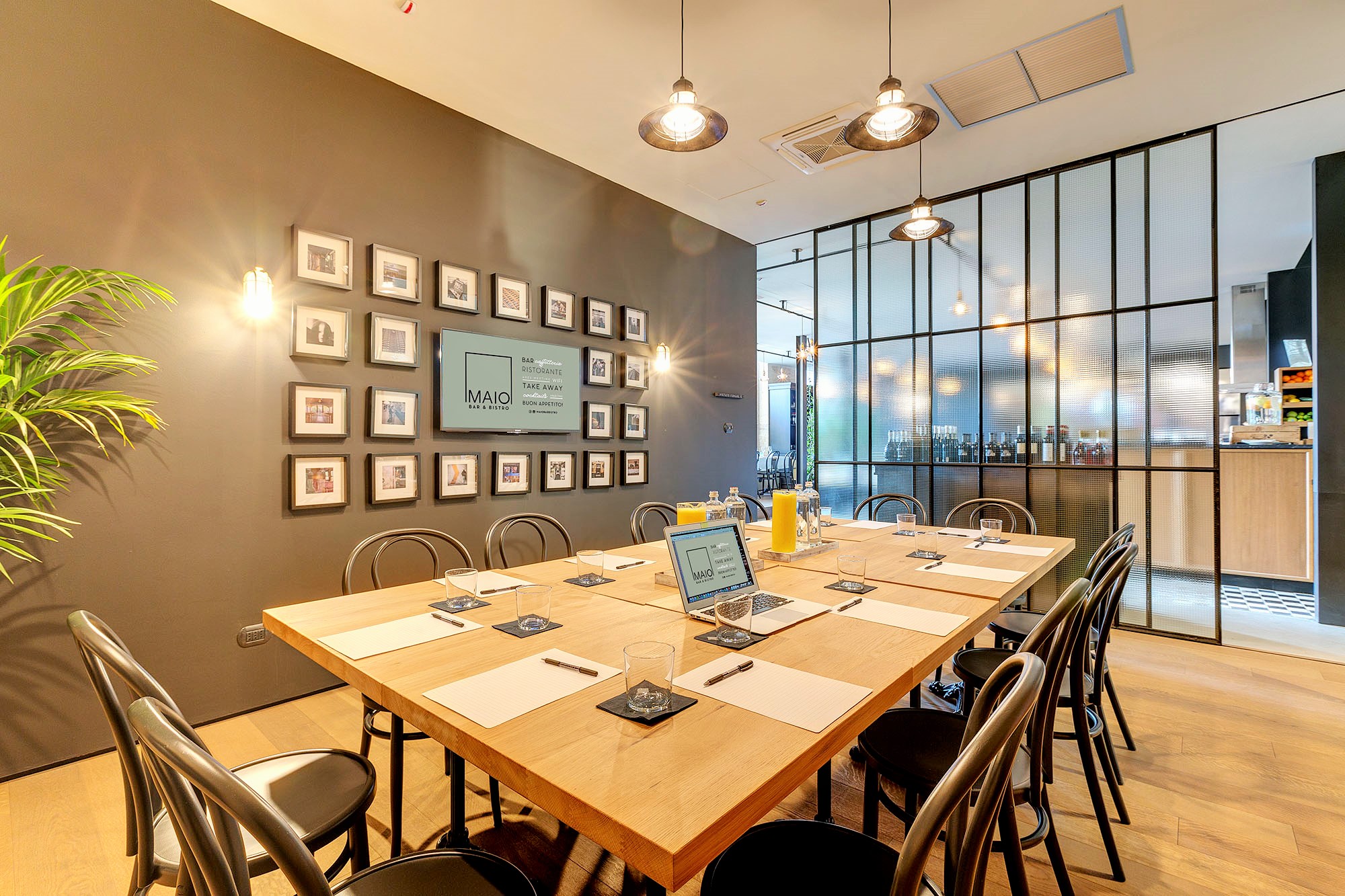 La progettazione e versatilità degli spazi rende Maio Bar & Bistro un luogo adatto anche per i viaggiatori in cerca di uno spazio confortevole in cui lavorare usufruendo di postazioni Co-Working, di una Sala Meeting per 15 persone con tutte le dotazioni di un ufficio e di un Business Lunch appositamente studiato.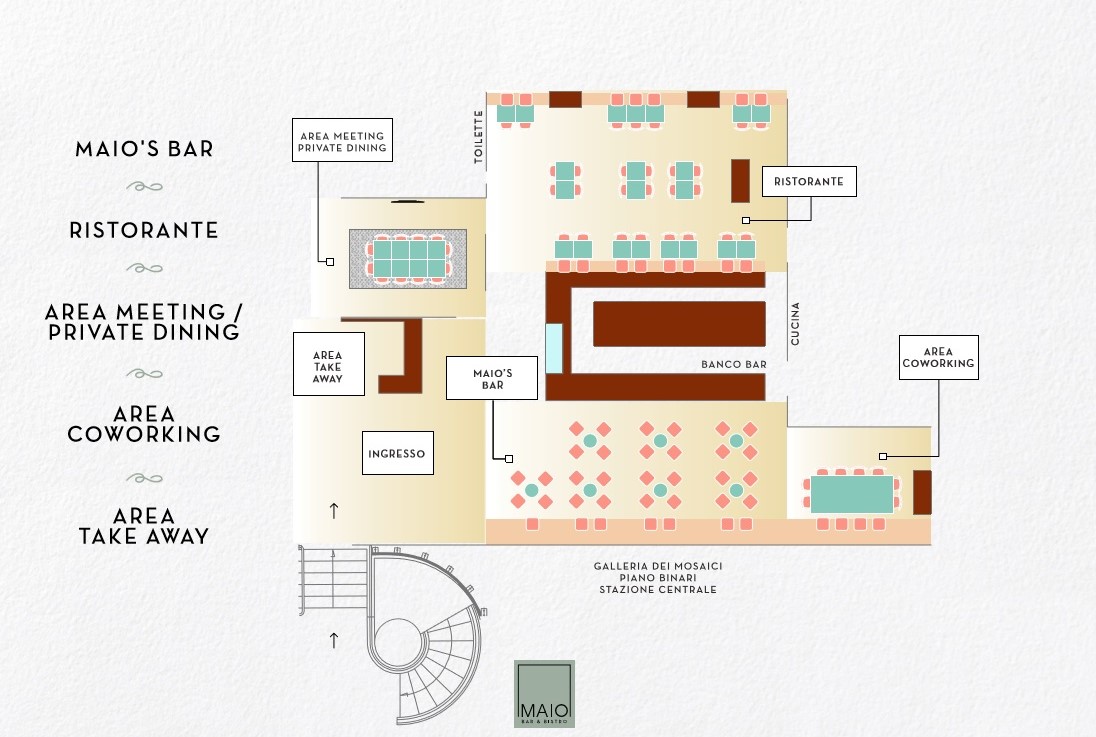 E per chi non avesse tempo o voglia di consumare sul posto è disponibile una pratica Lunch box take away in cui è possibile autocomporsi la propria "sosta" gourmet. Atmosfera rilassata, intima, moderna, internazionale. E molto fusion.
Maio Bar & Bistrot
Stazione Centrale Milano, Galleria dei Mosaici, Piano binari
Telefono: +39 02 66 98 70 17