Wagamama a luglio 2016 è arrivata in Italia, con W Italia srl, grazie all'accordo tra Percassi Food & Beverage – la holding di Antonio Percassi – e Migebar, la società di Giacomo Moncalvo e Maurizio Raviolo.
Lo scorso 21 dicembre ha aperto all'aeroporto di Milano Malpensa, Terminal 1, all'interno dell'area Airside Shengen: è il secondo ristorante in Italia dopo quella di successo a Orio Center ( oltre 70.000 coperti, più di 17.000 ramen e 24.000 teppanyaki serviti ).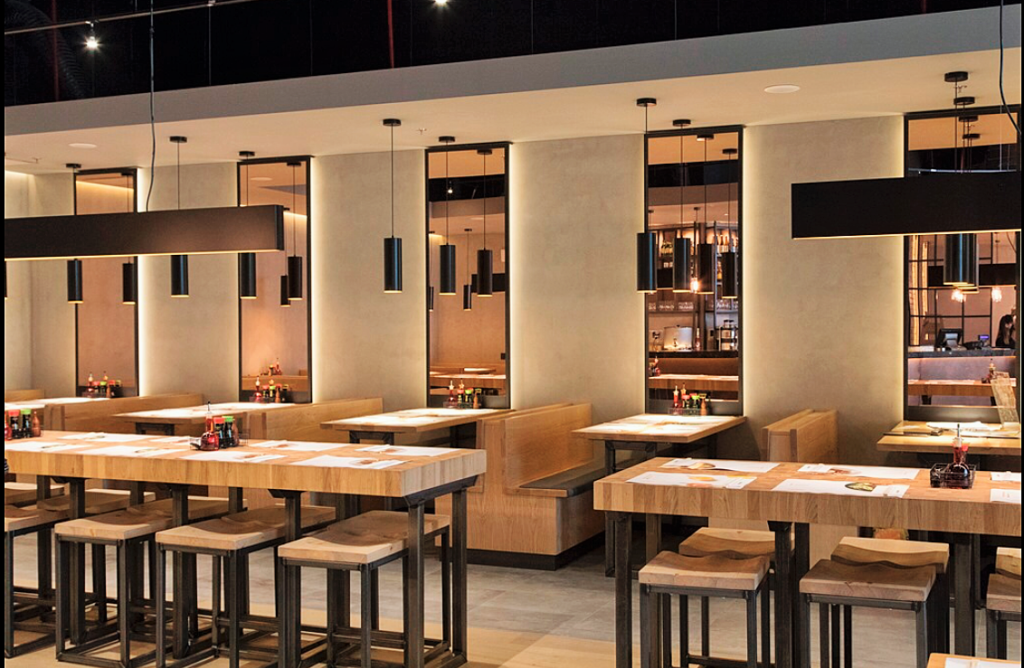 Uno spazio di circa 600 metri quadri per 215 coperti. Ad accogliere i clienti, uno staff di circa 60 persone, un design contemporaneo e ricercato, un ambiente caldo e curato nei minimi dettagli con materiali come il legno, il rame e il cemento, e la caratteristica cucina a vista all'ingresso del locale dove osservare all'opera i cuochi che lavorano materie prime fresche e di alta qualità. Un ambiente giovane e dinamico, informale ma con stile, che si diverte a giocare sui contrasti tra i materiali per regalare un'esperienza unica alla base della quale troviamo la filosofia che contraddistingue il brand da oltre 25 anni, quella del "positive living" unito al "positive eating".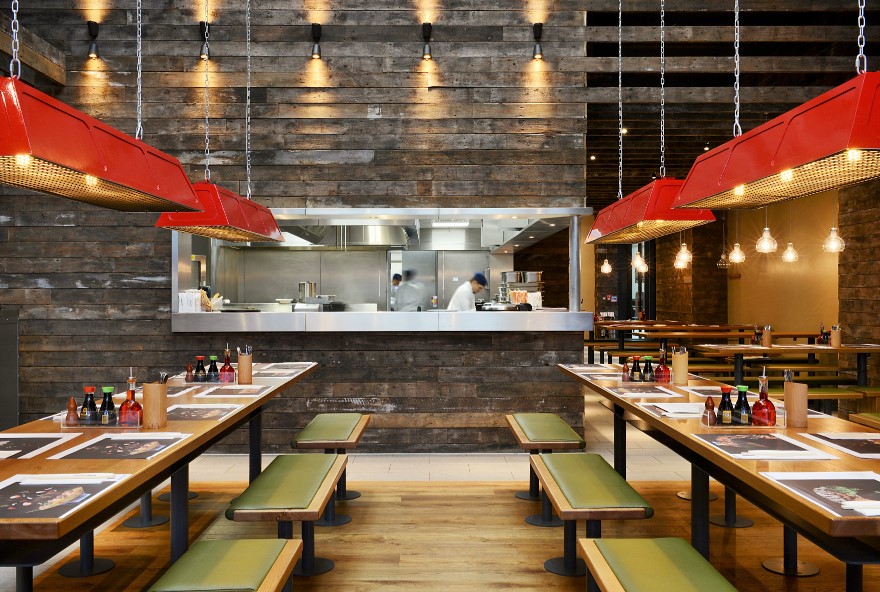 Alan Yau, uomo d'affari di Hong Kong, è l'artefice di Wagamama, che conta oggi oltre 180 ristoranti in 22 Paesi in tutto il mondo, e prevede di aprirne altri 20 globalmente nei prossimi 12 mesi: inaugurò il primo ristorante a Londra nel quartiere di Bloomsbury nel 1992.
"Oriental cuisine of noodle and vegetarian dishes" recita lo slogan; una catena fast casual orientale nata sul territorio inglese e moltiplicatasi in 18 Paesi del mondo che ha sdoganato nel tempo il ramen e tutte quelle preparazioni della tradizione dell'Estremo Oriente meno note sulle tavole occidentali. Certamente una realtà importante nel mondo della ristorazione veloce e informale.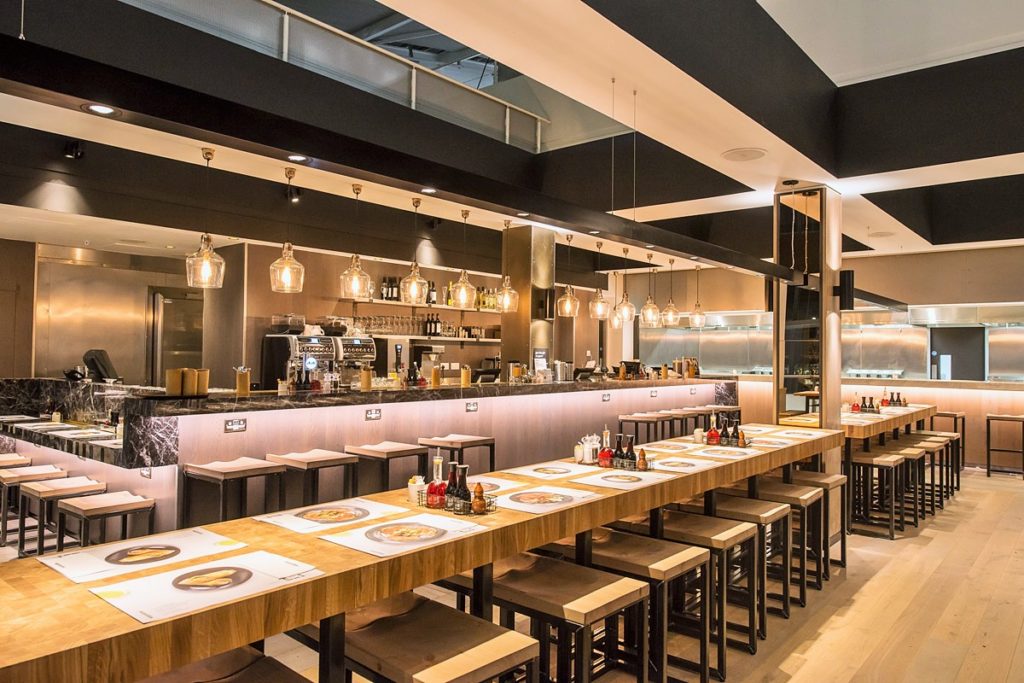 Wagamama propone un menù improntato al benessere con piatti ricchi di verdure, tra ramen, zuppe di noodles, gyozas (tipici ravioli giapponesi) e tante altre specialità tra le quali non si può non citare il piatto simbolo della catena: il pollo katsu curry. All'interno del menu anche una vasta scelta di centrifughe preparate al momento, vini bianchi e rossi, birre giapponesi ma anche italiane, oltre al vero green tea, e un menù appositamente pensato per i più piccoli. Tutte le preparazioni si basano sulla freschezza degli ingredienti, sulla limitata lavorazione e su cotture non invasive. Come nella migliore tradizione asiatica, le spezie hanno un ruolo fondamentale, e vengono utilizzate per esaltare i sapori, rinunciando in parte all'utilizzo del sale, in una vera strategia salutista.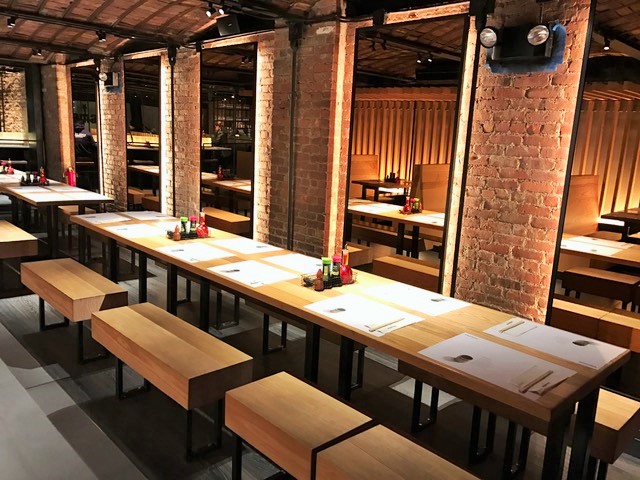 "Diffondere positività dalla scodella all'anima" il mantra della catena: positività, nel cibo, nel design, nello staff e aggiungo negli imprenditori che hanno creduto in questa sfida; un viaggio sensoriale in grado di abbracciare l'intero oriente che sarà sempre più a portata di mano anche in Italia.
Credit pics @ Wagamama