Il 4 dicembre Starbucks ha inaugurato la Reserve Roastery di Shanghai in Cina, uno dei mercati con il più alto tasso di crescita del brand con già oltre 3.000 stores in 136 città, di cui 600 solo a Shanghai, che dovrebbero diventare 5.000 in 4 anni. I numeri servono per far capire di quale fenomeno stiamo parlando….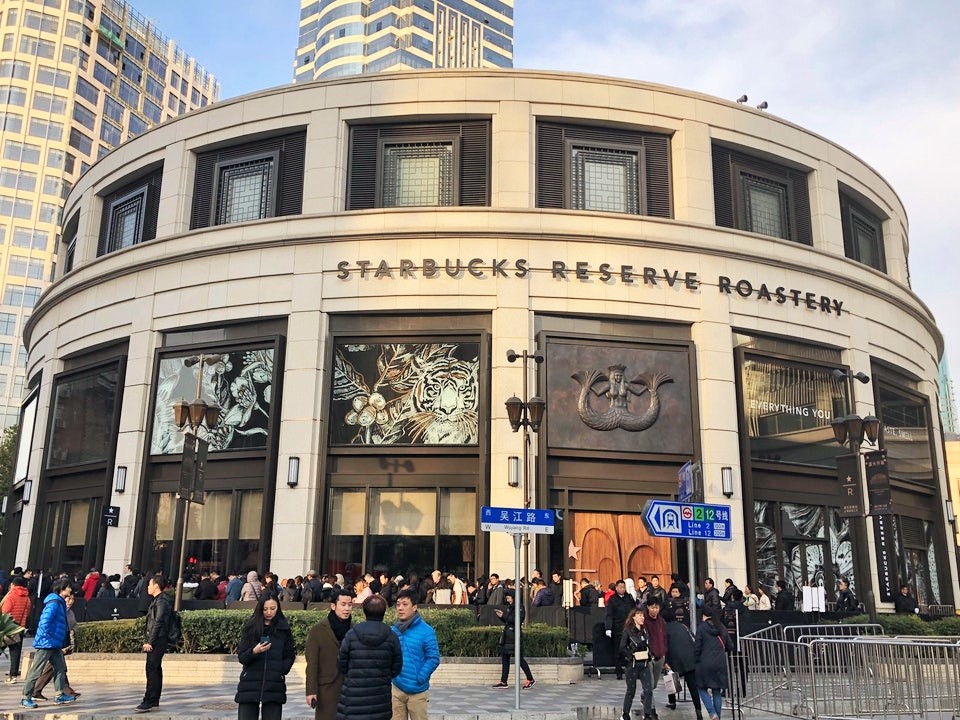 All'interno dello store è presente anche l'area bakery curata da Rocco Princi, che quindi debutta col suo marchio "milanese" in Asia. Uno spazio di circa 2.790 metri quadrati che sarebbe sbagliato chiamare caffetteria. Si tratta infatti di un "entertainment store" dedicato al mondo del caffè.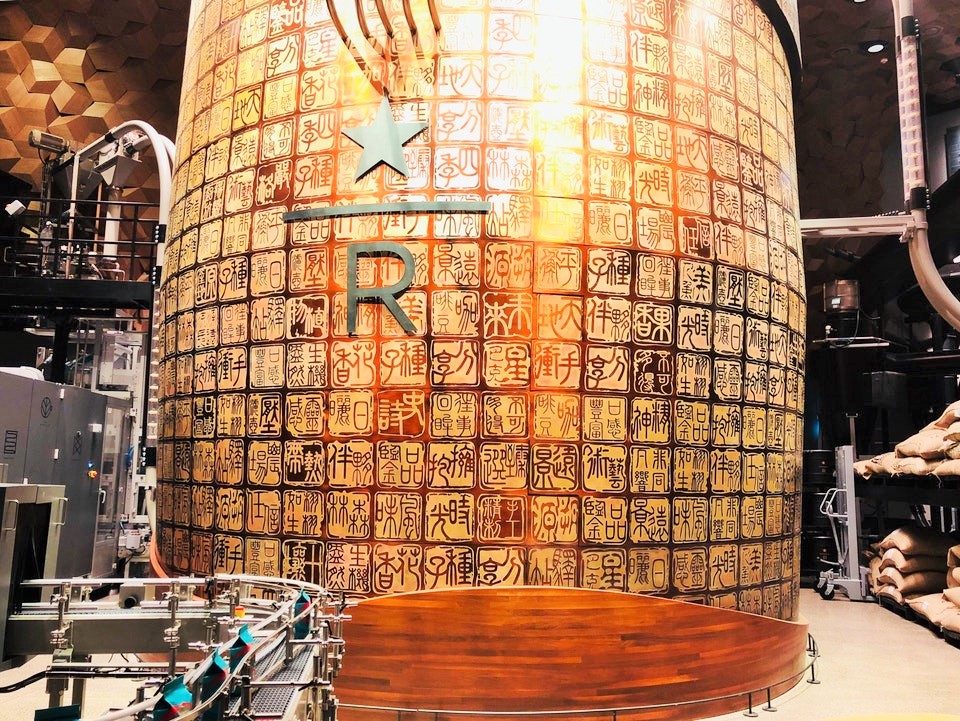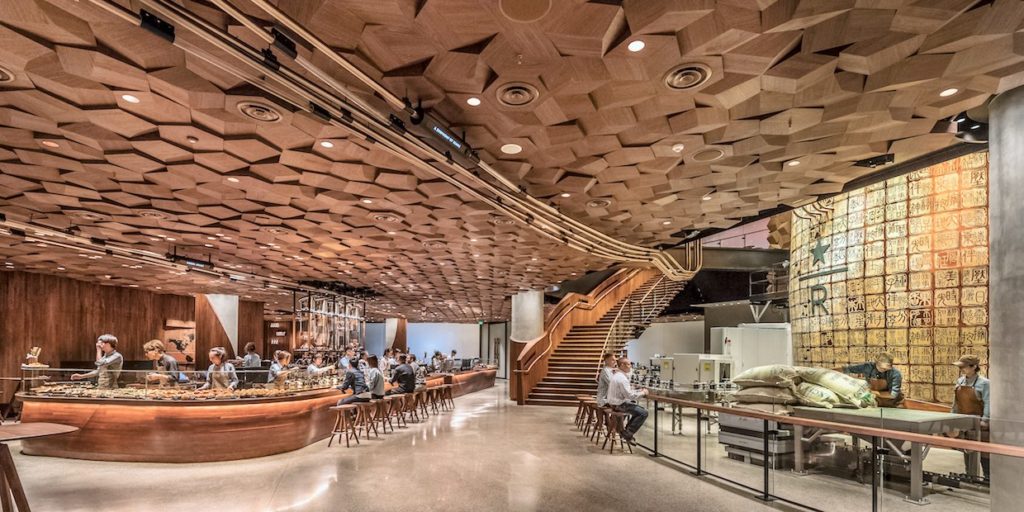 Un luogo esperienziale a 360 gradi grazie anche ad una speciale app per la realtà aumentata che Starbucks ha realizzato in collaborazione con Alibaba e con alla quale sarà possibile conoscere molto di più del ciclo del caffè dalla cultura alla nostra tazza: inquadrando le diverse zone del locale, si potranno consultare informazioni aggiuntive su tostatura, miscele e segreti della preparazione; mentre attraverso Tmall, l'online marketplace di Alibaba, sarà possibile acquistare il merchandise originale della caffetteria o ordinare caffè e affini con consegna a domicilio. Un Teatro del caffè con un focus al mercato cinese e quindi non poteva mancare un tributo alla cultura del tè: il Teavana Bar reinventa una moderna esperienza del tè per i clienti che cercano sempre nuovi e diversi gusti ed esperienze.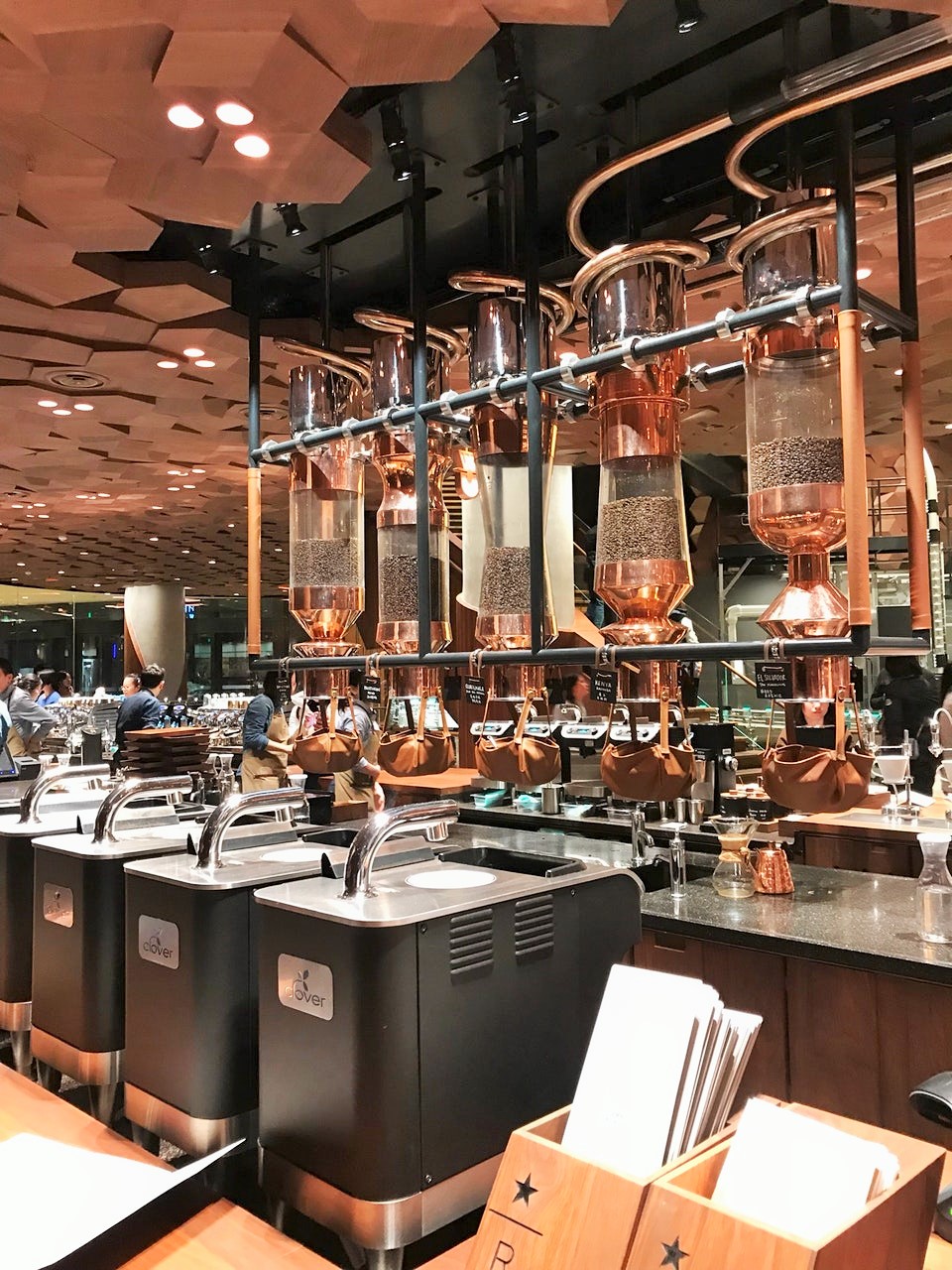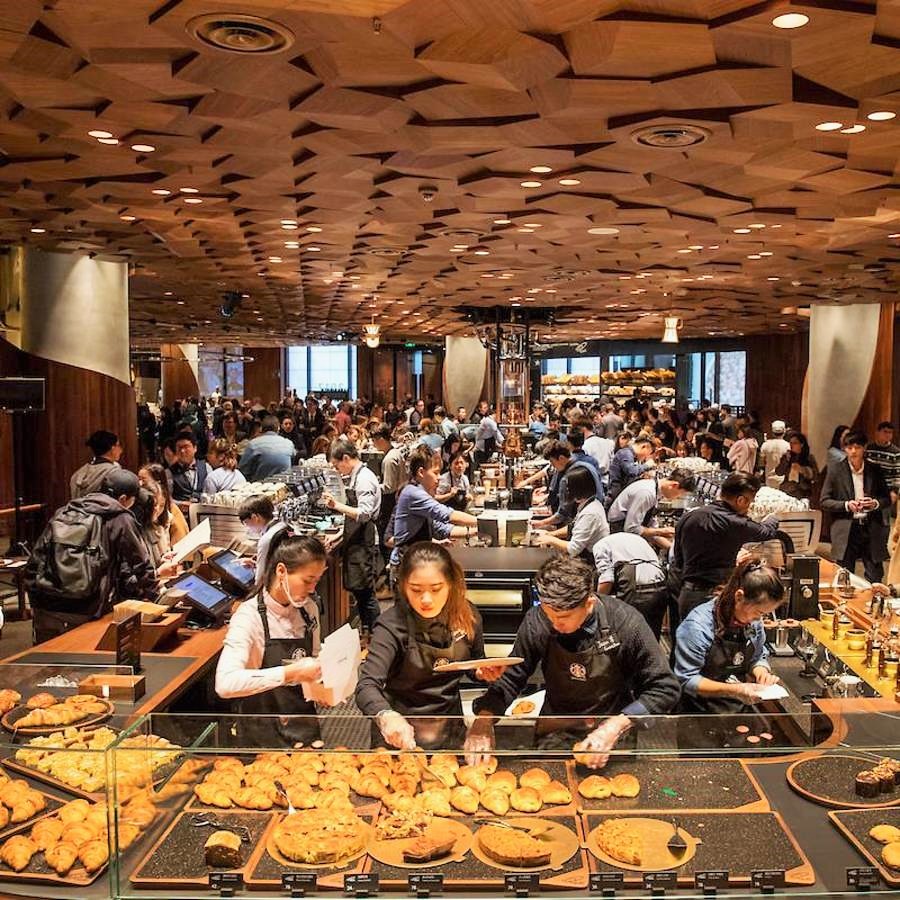 L'ambiente è semplicemente meraviglioso: evidenzio solo il bancone di 27 metri (il più lungo di qualsiasi store Starbucks), un maestoso soffitto ricoperto con 10 mila esagoni di legno intagliati a mano, la botte di rame a due piani, adornata con oltre 1.000 tradizionali mattonelle cinesi, o stampe, incise a mano per raccontare la storia di Starbucks e del caffè. Tutto questo è parte dell'esperienza di chi entra nella Roastery. A creare questa atmosfera ci ha pensato Liz Muller, vicepresidentessa del settore Creative and Global Design dell'azienda, la stessa firma dietro l'ambizioso progetto di Seattle: ci stupirà, ne sono certo, anche a Milano.
Credit pics to Starbucks.
You may be also interested in: